Cityfox Odyssey brought techno beats and a meticulous set up for an epic 27-hour long winter festival at Avant Gardner to ring in the new year in style!
---
When Cityfox Odyssey was announced, I knew I needed to see for myself if this unique festival could deliver on its epic promise. And deliver is exactly what the Cityfox crew did when they hosted one of the best celebrations of the new year on the planet.
With a runtime of 27-hours that were filled with extended sets across its four stages from artists like ARTBAT, Hot Since 82, Jamie Jones, Sasha & Digweed, and a closing set from Âme B2B Dixon, the dancefloor was on fire. Additionally, they added a bespoke art installation from 404.zero as the cherry on top to really show off that this event was designed to have something for everyone.
Cityfox takes layout and logistical details seriously and Cityfox Odyssey was yet another example of their high attention to detail.
From event to event, Cityfox adjusts details based on shifting needs and also attendee feedback. The previous Cityfox Halloween Festival was a great example of this and Cityfox Odyssey continued to build upon that success. Odyssey had one less music stage (four instead of five) and this seemed to be right on target. While we never even found the fifth stage at Halloween, all four of the Odyssey stages were easily found and accessible.
The visual setups on each of the four stages also seemed a bit more refined. For example, in the space generally know as The King's Hall, Halloween had a terrific backdrop of skull models, but the lighting was very low key; for Odyssey, there was a new lighting "box" around the stage that gave some really interesting (nearly) 3-D styles. Something about this arrangement seemed to draw in the dancers to a more interactive environment.
I'd be remiss if I didn't mention The Sanctuary, which was their ambient lounge.
A replication from Halloween with minor adjustments, the space was well suited for those that needed a break from the action. Soft benches (but not TOO soft) surrounded the room with additional seating throughout. My crew took full advantage of the space a few times and it was perfect. Further, some additional seating was added to The Node where food was available as well. Thank you, Cityfox, for considering our needs on AND off the dance floor!
Additionally, because of the 27-hour duration, Cityfox knew most attendees wouldn't be there for the entire show, so they also offered a variety of entry times for tickets. In addition to the full 27-hour pass, there were two late entries on offer (10 AM and 6 PM NYD) that encouraged new arrivals as the party was winding down for the early birds. This seemed to work out really nicely and prevented the crowd from thinning out as the party's end drew near.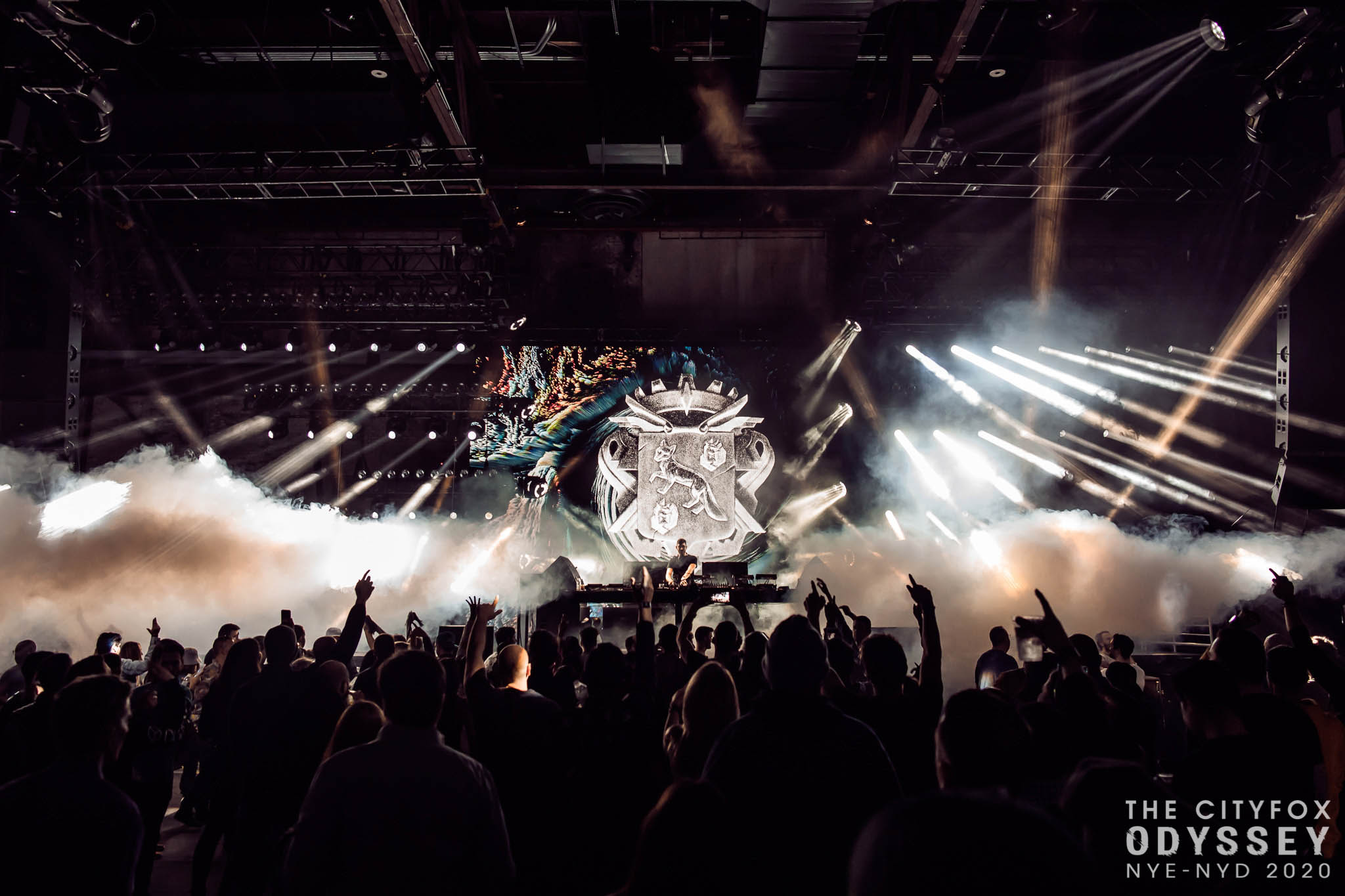 Let's talk about the intense art installation(s) from A/V architect duo 404.zero
At Cityfox Halloween we were introduced to the craft of 404.zero in the form of a spooky long hallway called The Clearing. While all the attention leading up to Odyssey was focused on their new Arrival installation in The Void, the Halloween installation was in use as well in The Nexus.
Both installations included an intense lighting setup synced with deep ambient sounds and the existing installation in The Nexus seemed to have been tweaked slightly to make crowd flow a bit smoother. I really enjoyed getting to experience this once again, and with a different backdrop of New Year's versus Halloween. While it was still a pretty "spooky space" it was less about Halloween horror and now giving more of a feeling of transition from one stage to the next. 
The main event for 404.zero was the new Arrival installation and it did not disappoint!
I was able to preview Arrival before the big day and being there with a sparse crowd and programmed ambient music was certainly something unique. But the installation really shined when in use during DJ sets during Odyssey. I found myself in the room for Ida Endberg's set and this massive visual setup overhead delivered lighting responding to her deep techno beats.
This was definitely some next-level stuff and while I'm sure it was complicated and expensive, I hope to see more of 404.zero at future shows. Arrival with live music was something truly special!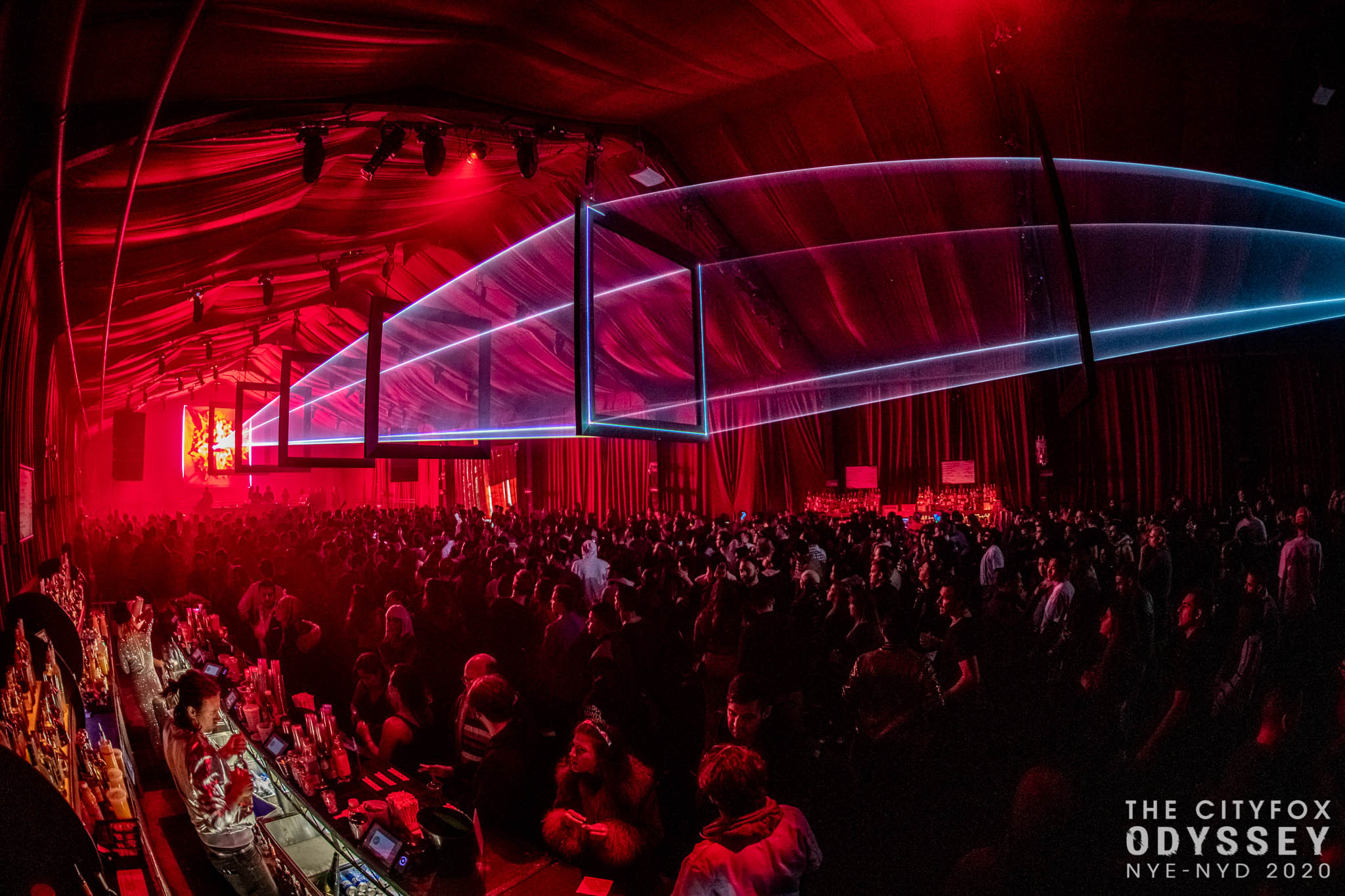 Cityfox and techno go hand in hand, but Odyssey was more melodic without betraying its techno origins.
When I looked at the lineup, I knew that no techno fan would be disappointed. At the same time, I noted at least one curveball when I saw Marsh opening the main stage. Known for his roots in progressive, deep house, and trance, how would he fit in with the techno lineup? Well, I think this is a great example of how genres are often viewed as too rigid and how much bleed there is from genre to genre.
I'd say that his set was a gentle opener that eased us into the countdown at midnight. Certainly more melodic than most techno, he also dialed it down into the darker depths over his three hours – setting up the countdown and then Sasha & Digweed perfectly.
"I truly loved the blend of techno and house throughout the day. With awesome light shows and trippy visuals, it was such a great way to bring in the new year!" — Vailen Wälker, Cityfox Fan
For the NYE and early morning NYD hours, all the performers were throwing it down and the crowd was super high energy. It was everything you'd expect from a Cityfox event with crowded but friendly dance floors, sweaty dancers that never stopped, and dirty transitions that had the crowd in a frenzy. Somewhere between house and techno, Odyssey found its footing and really pleased the crowd. Then around 8 AM, the party began to shift a bit.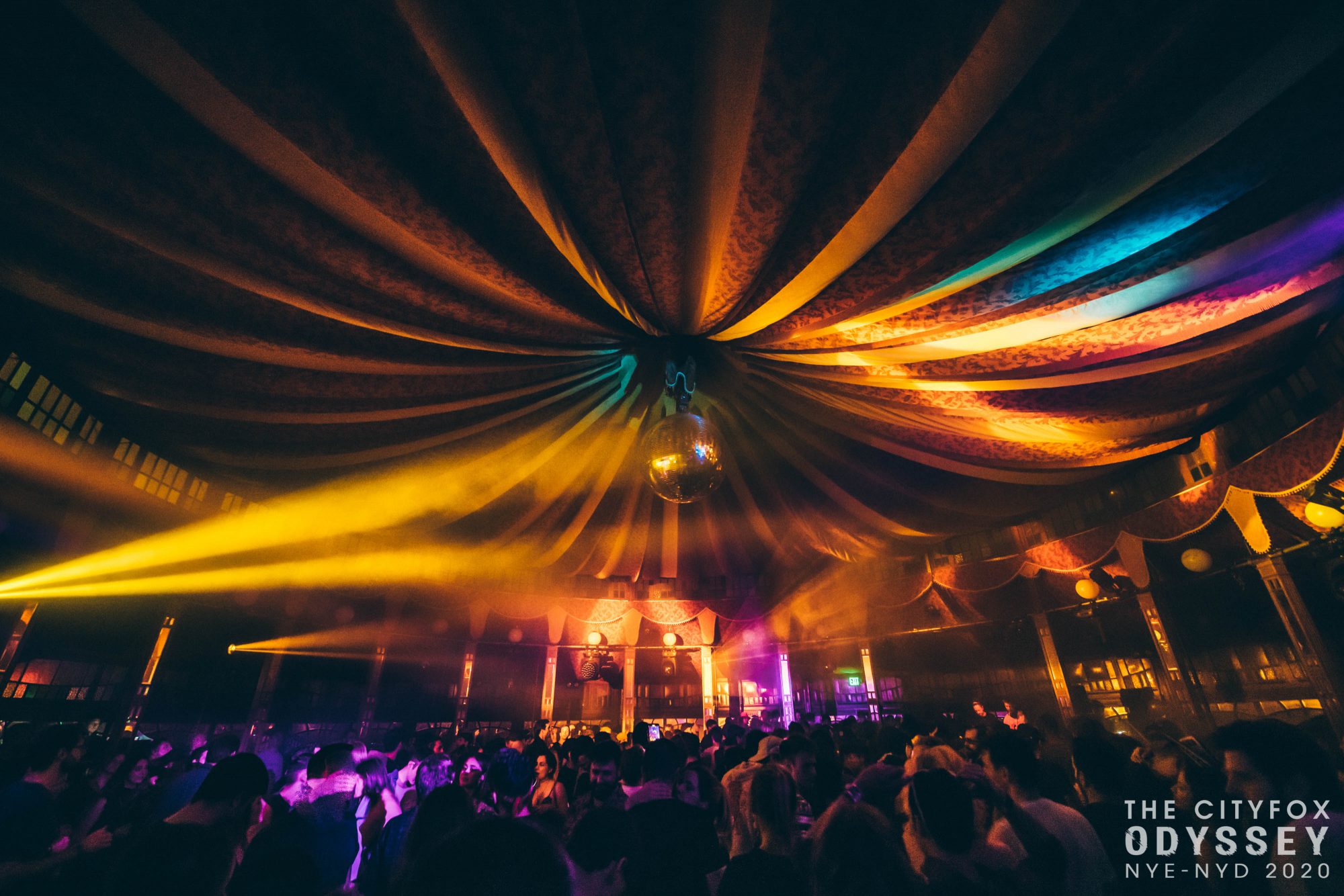 The daytime portion on New Year's Day was almost like a second and slightly different party.
Three of the stages wrapped up their programming between the hours of 6 AM – 9 AM on New Year's Day. A few things happened in that well-timed window that made the resulting single-stage the perfect daytime party.
First, even those with the best stamina were losing steam by this time, so the crowd was thinning. Second, when the doors were opened so folks could pass in and out, the obvious daylight blazed into the rooms. Third, a fresh wave of revelers who had gotten a bit of sleep began flowing into the festival bringing a high energy vibe with them. Then at 10 AM the next wave entered due to the reduced price 10 AM entry tickets.
I was concerned when I first looked at the set and stage times – I thought that either the last 10-hours would be lame (not because of the performers, but waning crowd energy) and the single-stage would either be too crowded or too sparse. My fears were allayed as The Portal maintained a near-perfect balance of being crowded without being stifling, and renewal of energy from those arriving just for the daytime performances.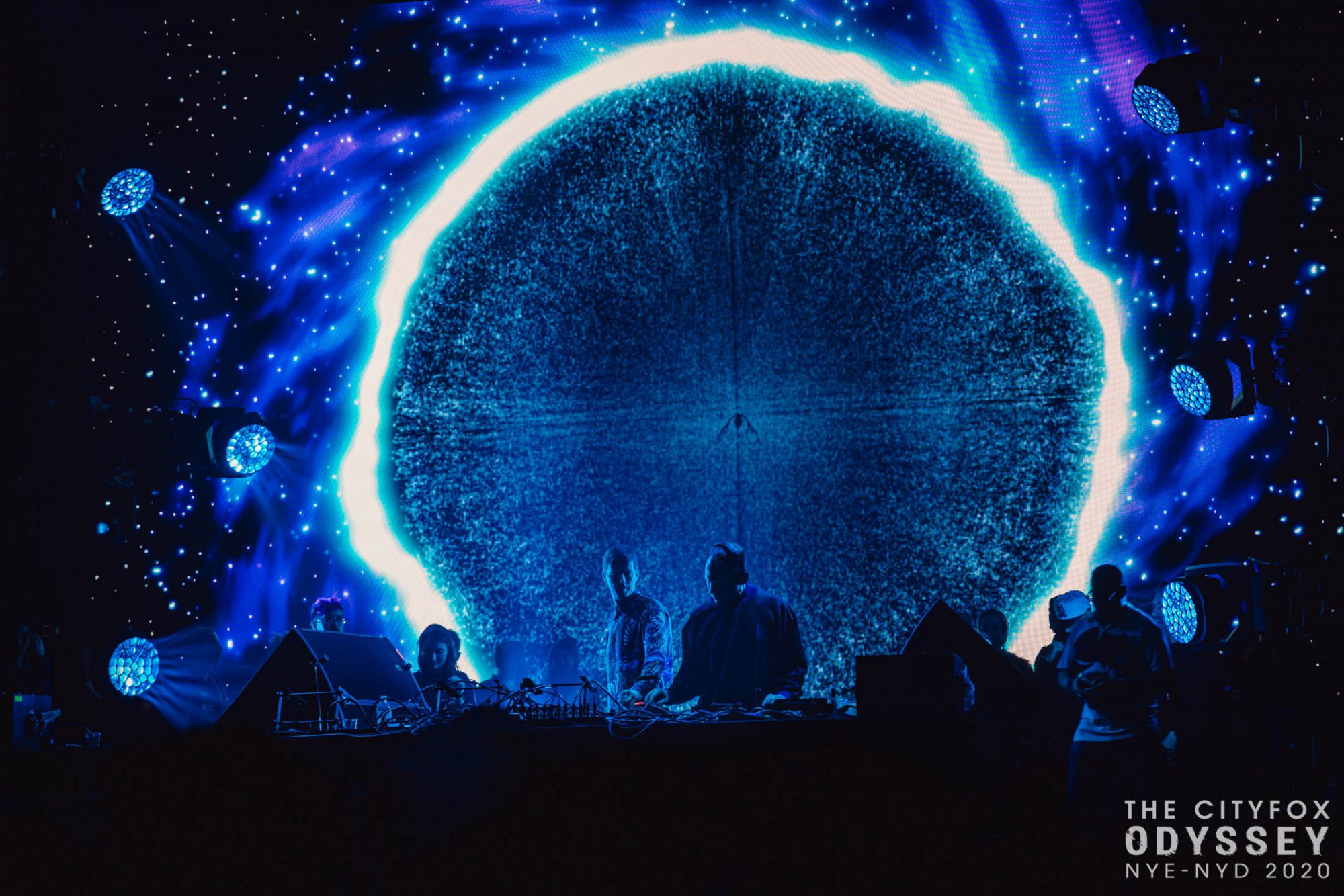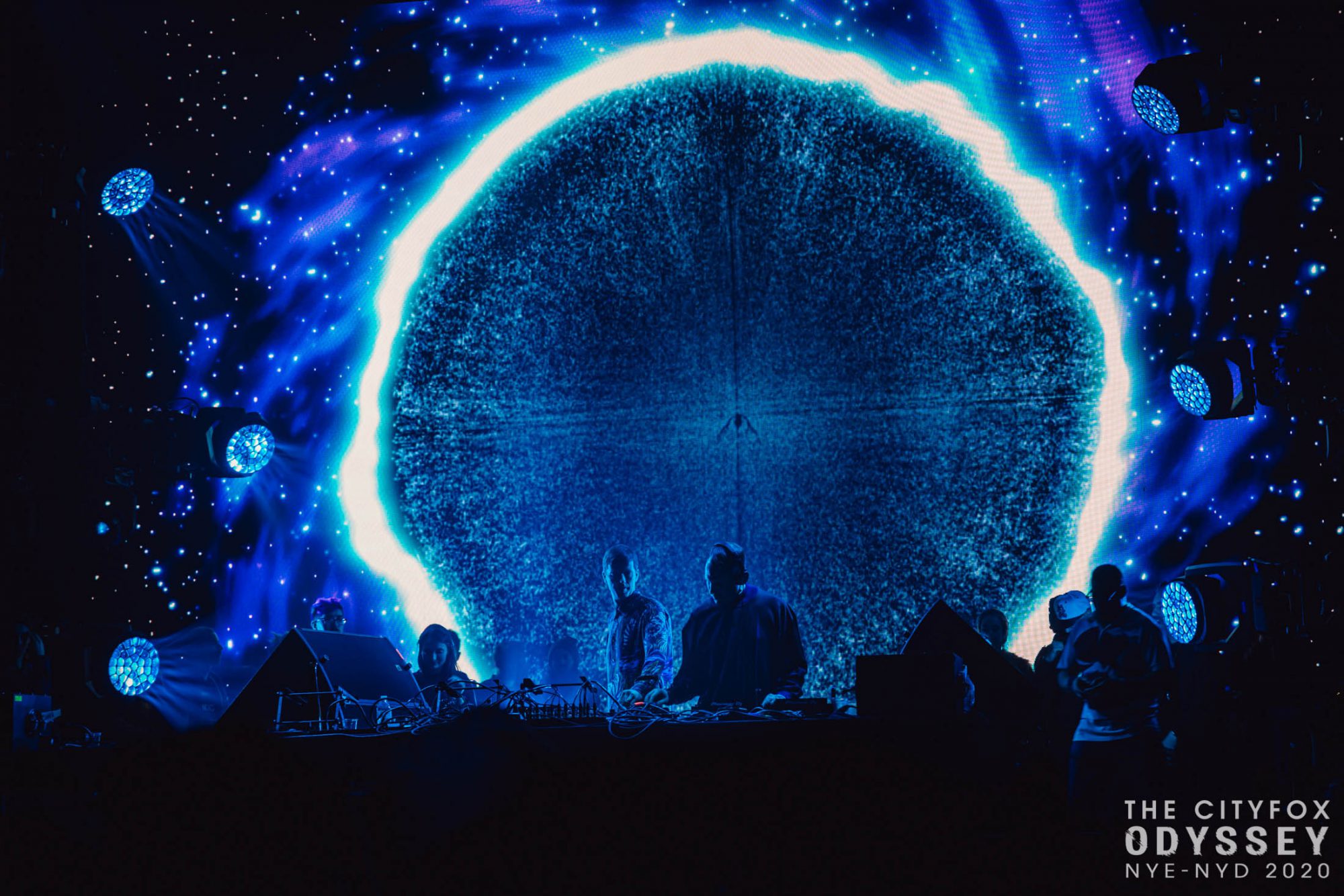 Allowing reentry was probably the single best decision Cityfox made for this festival.
Very few ravers are going to last 27-hours straight, but some will leave and return if given the option. And while some of the NYD party was fueled by new attendees, there were plenty who split the event into multiple parts.
For example, I dropped in at 5 AM and bumped into a few friends departing only to return at 2 PM after a nap, shower, and a meal. And while I was waning at 2 PM they were lively and fresh – bringing me energy that was sorely needed to keep me going. In fact, I was basically about to grab a Red Bull when we found them and the energy of my new crew revived me perfectly.
While I sadly missed the extended set from ARTBAT, friends told me it was exactly the techno set they expected and desired. They had the dawn to sunrise hours and their set reflected starting in the dark and ending in the light. And for the remaining daylight performers, there was a notably more tech house style to match the light as well.
I also missed Mathame, but Hot Since 82 and Jamie Jones showed off how far their musical talents can reach. Being less of a techno-head myself, these two sets were the highlight for me simply because of the layering of some uplifting vocal tracks that gave me new energy.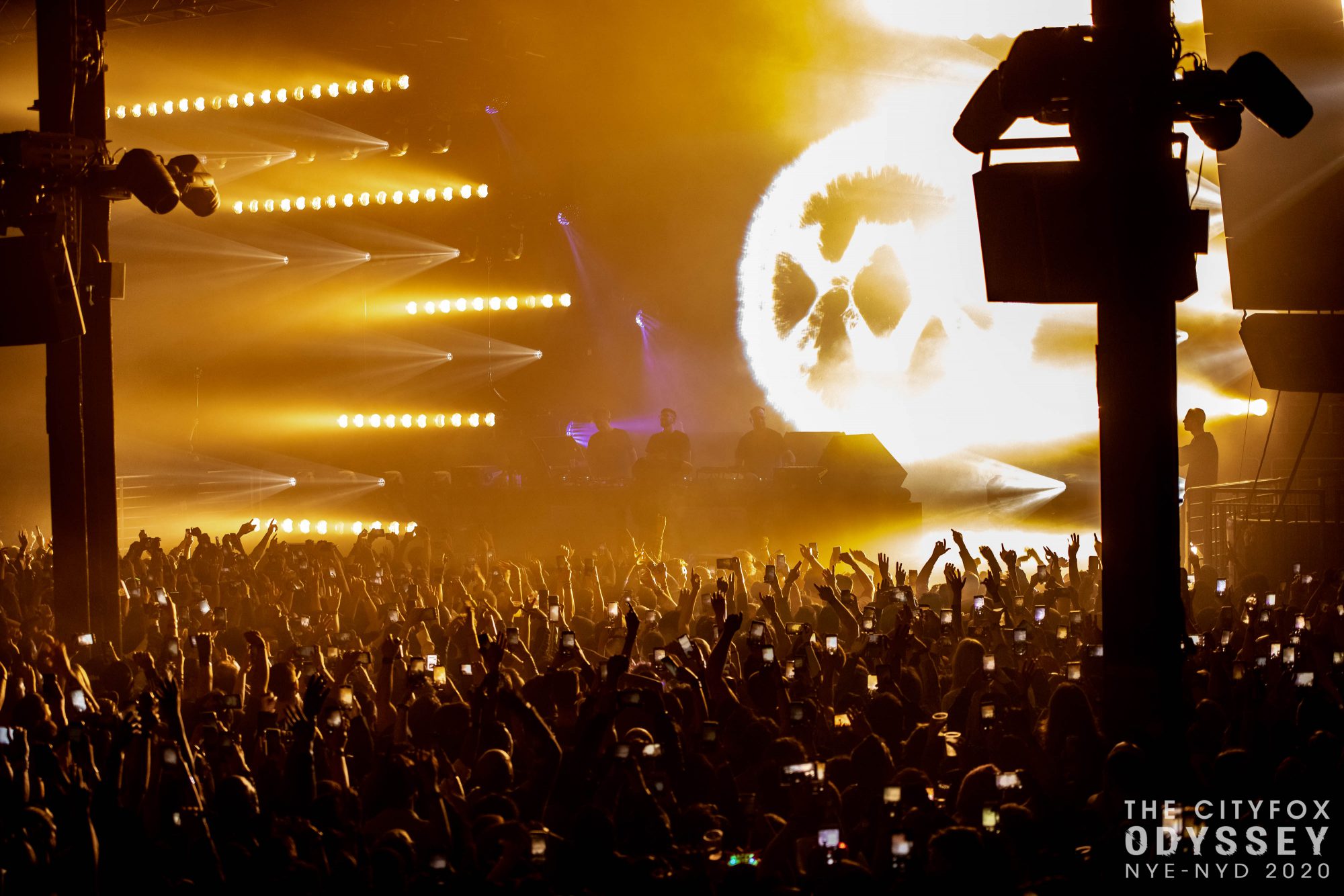 Ultimately, Cityfox Odyssey felt like two parties in one, and we're totally happy with that!
While it definitely felt like there was a New Year's Eve rave and then a New Year's Day party that were almost separate, the result was a good thing. It kept the festival moving forward with somewhere to go. The crowd ebbed and flowed without ever getting sparse and energy was injected at just the right moments.
While I doubled up and was at Above & Beyond for the earliest portion of NYE, I'll seriously consider Cityfox Odyssey for the entire duration next year. With reentry allowed, my plan would be to party hard in the darkness, take a break to recharge and maybe bounce in and out between a few other local parties. Avant Gardner may be in a relatively isolated location, but even this year I was able to walk 20-minutes to a more downtempo party when I needed a break and easily return when I was ready.
I'm not sure I can think of a better way to celebrate the New Year next year, so here's hoping that Odyssey returns bigger and better than ever!
---
Connect with Cityfox on Social Media:
Website | Facebook | Twitter | Instagram | SoundCloud