Dreamstate SoCal pulled out all the stops this year to celebrate the fifth anniversary of America's largest trance festival in the best way possible!
---
Everyone loves a good celebration and the fifth anniversary of Dreamstate SoCal was definitely one to be remembered! Over the years the Dreamstate brand has expanded and changed considerably since the first edition of the festival in 2015. From its expansion to multiple stages to the inclusion of more subgenres, the premier trance festival has morphed into something truly special.
While the festival itself has had some ups and downs over the course of their run so far, the vibes have always been positive and trance fans far and wide continue to make their pilgrimage to this musical mecca. This year, Dreamstate had a lot to live up to and it's safe to say that the 2019 edition was one of the best ones yet!
Related: Still obsessing over the amazing trance weekend that was Dreamstate SoCal 2019? Relieve the experience with these livesets! 
The difference in dates certainly made for a unique experience compared to past editions of Dreamstate SoCal.
For the first time ever Dreamstate SoCal did not occur during the week of Thanksgiving. This gave potential attendees, and certainly more trance fans, the opportunity to attend the festival for the first time. Whether it was on social media or during in-person conversations at the event itself, it was apparent that multiple attendees were experiencing the festival for the first time. It's fantastic that more people were able to bask in the Dreamstate glow this year.
For me, the date change actually posed a problem, though. In the past, I was off of work on Friday due to it being on Thanksgiving weekend, so this was my first experience going to the festival straight after work. It was horrendous and filled with tons of traffic. I definitely think that the change was better for the majority of the trance family and in the end, it worked out for me to be able to recover the following week, but I have to admit that driving down to NOS Events Center on Friday was a struggle.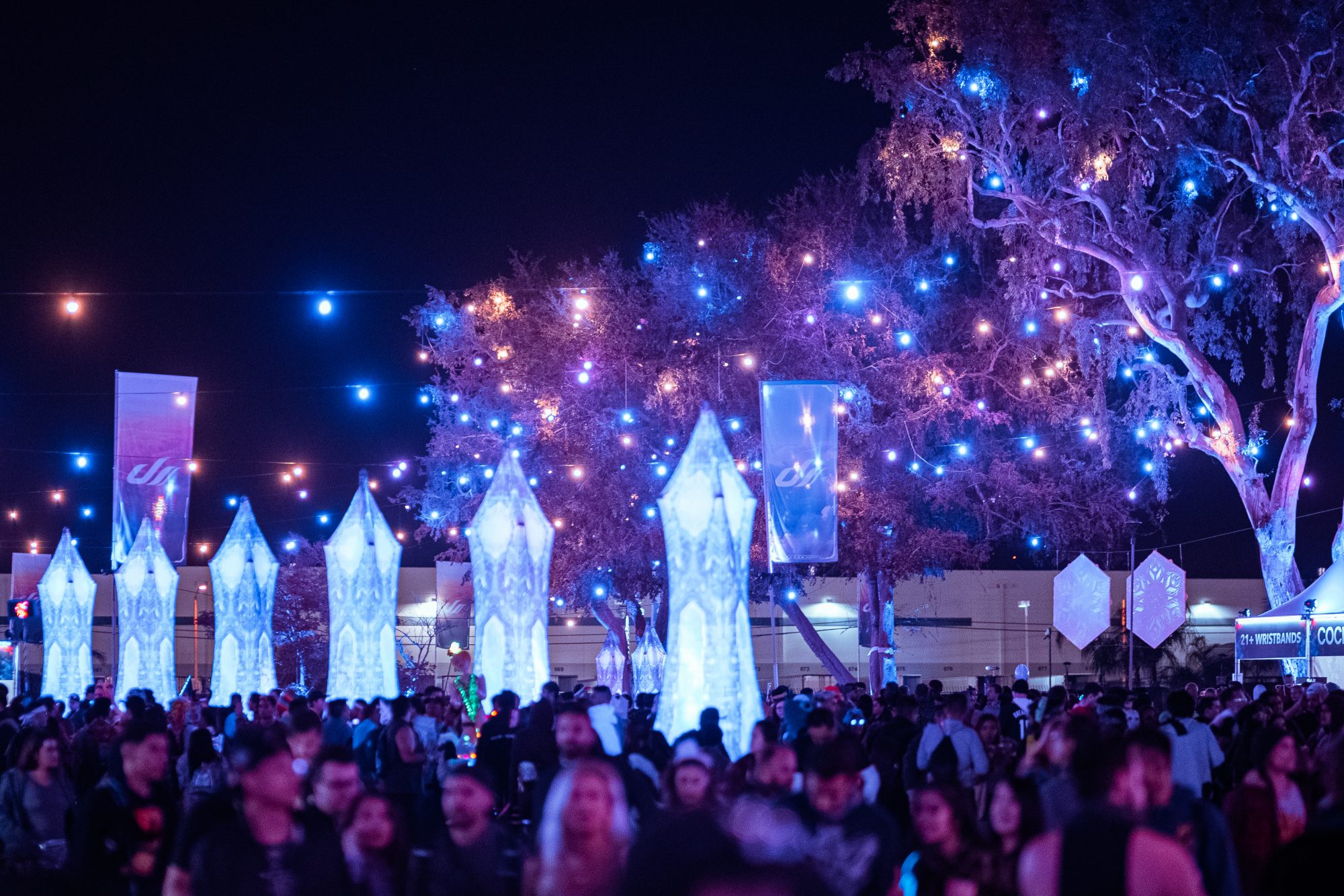 Dreamstate listened to last year's complaints and put great care into improving the production,
Last year, many attendees, myself included, noted that the stages were basic and the performers were nonexistent. For many festivals, this may not be so notable, but for an Insomniac event, it made Dreamstate seem like an afterthought. However, for their latest edition, they certainly rectified the situation by having the festival look like trance wonderland.
Insomniac commissioned companies such as Lunosol Productions to create pillars of light, giant mandalas, and borders of twinkling colorful lights that lined the event. This considerably upgraded the overall feel of the festival and added to the positive vibes. Additionally, they partnered with the likes of I Want Lasers, Vision Impossible, Alteza Records, Matt Chromatic, and others to create wondrous visual displays by the way of awe-inspiring lasers and interactive experiences. It was also great to see the return of the Dreamstate Cyber Angels and Zero Gravity Arts.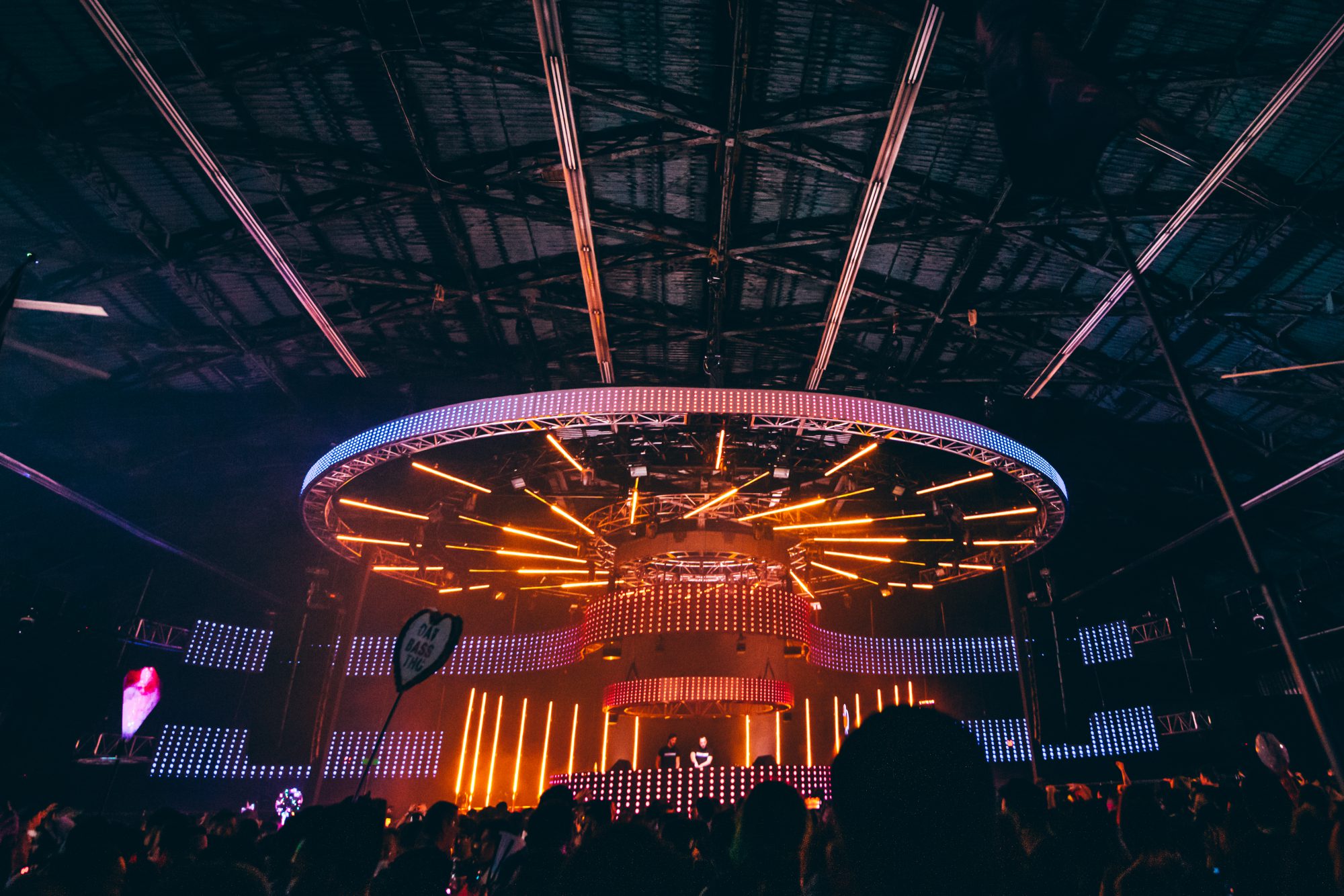 The set designs and accompanying visuals were astonishing and one of the most celebrated aspects of the festival! 
The Vision was my home for most of the weekend due to it housing tech and hard trance. I was enamored by the design of this set! The oval structures and clean lines but gave me more of a rounded space ship vibe which was perfect for the otherworldly hard, tech and at times uplifting sounds that were played. The lasers were perfect at that stage and Matt Chromatic, who helmed the production, lighting and video design at this stage, definitely succeeded at beaming me up to trance heaven during every single set!
The Dream resembled a crystal cathedral within a gemstone city as the mainstage.
I appreciated that the stage was constantly transforming, turning from all-white to lights that resembled city buildings with yellow fluorescent lights on different floors. The Dream was serving heavy sci-fi fantasy vibes as when it turned blue I was transported to The Grid from Tron Legacy, when red it was definitely giving me Eye of Sauron from Lord of the Rings vibes and when the futuristic robot popped up, it was reminiscent of The Machine Man from Metropolis.
To be honest, I spent the least amount of time at The Sequence so much can't be said about the production. However, I heard multiple wonderful stories from psytrance fans who loved the entire set-up! When I did step foot in The Sequence, I noticed Mesoamerican motifs that resembled Aztec symbols and gods such as Tlatoc.
I did find that the sound in The Vision was too heavy with bass that drowned out some of the melodies at times.
I spend a considerable amount of time at the front of trance events so perhaps the bass sounded better in the back but that's doubtful based on comments I read online. I distinctly remember an instance during Yoji Biomehanika's set where the bass was so hard I could feel it throughout my body and my arm hair was standing on edge. It got to the point that my heart rate would spike due to the startling sound which led me to move to the back right of the stage to sit down.
This isn't the first time the bass was too intense as in 2016 when The Vision was also in this building, the acoustics were off as well. It seemed the sound at the outside stages was much more balanced this year and even maybe a bit quieter than expected at The Dream.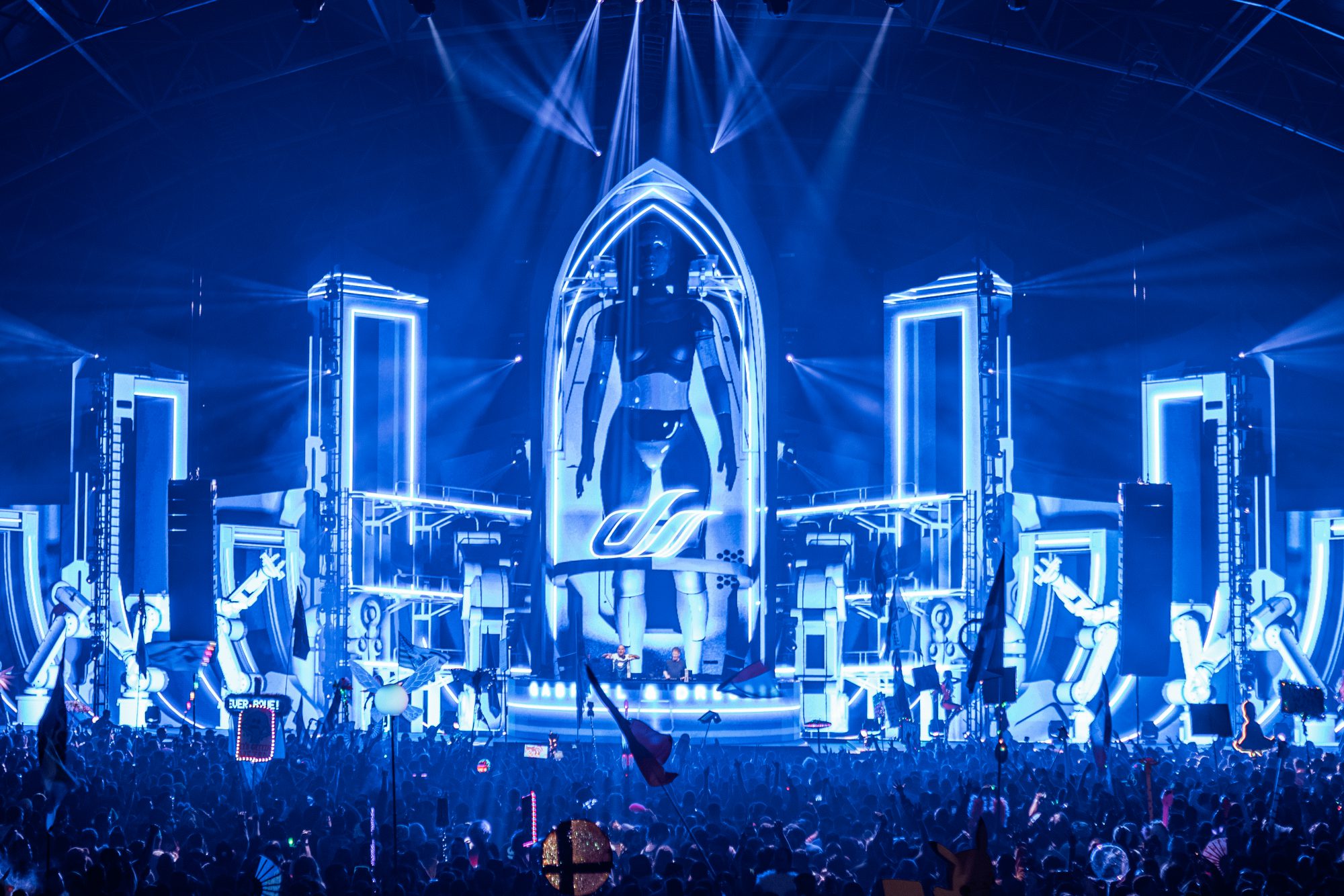 Now that I've gotten all of the production out of the way, let's talk about the amazing array of artists!
At each edition of Dreamstate SoCal, I prioritize artists that were not present at previous events, however since many times they are slated to open, catching their sets can prove to be quite the feat. On Friday, new artists I was looking forward to catching were Alessandra Roncone, Somna, Johan Gielen, Kai Tracid, and Yoji Biomehanika; unfortunately, the first two were openers and with my work schedule, I missed their sets.
After becoming enamored with Cold Blue's fantastic Winter debut album and previous Dreamstate SoCal appearances, I also looked forward to his set and was surprised to see that he would be playing early in the night. Unfortunately, I ended up missing his set as well due to my work schedule. So I started my Dreamstate SoCal 2019 experience with a lot of sadness and regret but of course, all of that quickly turned around once I arrived on the grounds at 8 PM.
Friday night was all about those tech-trance beats and hardstyle kicks from the hard trance acts!
Once I mourned the loss of missing Cold Blue's set I was ready to set out on my musical journey. Johan Gielen was the perfect set to start with because who doesn't love a good set filled with classics. He certainly took us on a time warp and played throwbacks such as Veracocha's "Carte Blanche," 4Strings' "Take Me Away," and of course a slew of his own tracks.
Then it was off to Giuseppe Ottaviani's set. No introduction needed here as Giuseppe is a renowned trance maestro! Interspersed between his usual repertoire of fantastic tracks was the debut of his bootleg of Fisher's "Losing It" and it was also great to hear him drop his edit of Darude's "I Can Feel the Beat." It was then time to attend the HALIENE meet-up before returning to the music.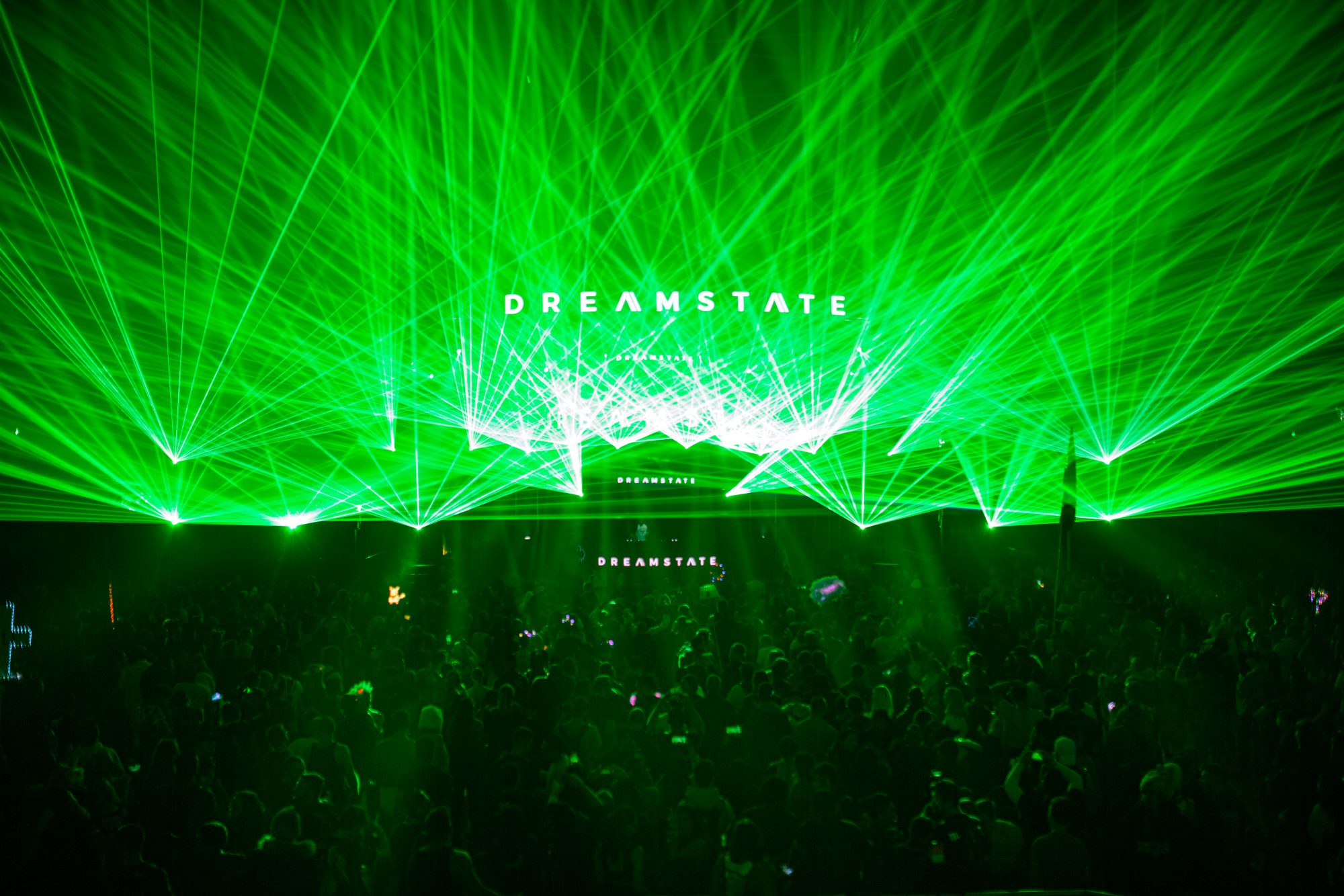 The whole situation surrounding HALIENE before the event was a bit disappointing.
HALIENE was initially presented as though she would have a solo set, as she did at Dreamstate Vancouver, but ended up being a featured act during other artist's set. This news arrived when the set times dropped, leaving many of her fans as well as myself disappointed that she wouldn't be performing solo.
It was unfortunate as the sets she was to be a part of did not seem to be advertised clearly enough as many supporters at the meet-up were unaware of when she would be onstage. The meet-up ended up being the only time many of them saw her the entire night. I hope in the future, vocalists continue to be woven into the line-up and are given separate sets.
It was great seeing the harder end of trance represented well at Dreamstate SoCal this year and was a great way to close out the night!
After my friends introduced me to Kai Tracid's sounds years ago and I saw him at Luminosity in 2018, I never in my wildest dreams expected to see him on the Dreamstate SoCal line-up (same with Yoji Biomehanika) so when he was announced, I knew I had to attend his set.
Kai Tracid did not disappoint! His set was glorious as it was almost exclusively only his tracks, including a new ID. When you have a trance legend who has a distinctly different sound like acid trance, it is so refreshing to experience their set!
With all of the amazing acts on the lineup, I did not expect GenTech to once again deliver my favorite set of the night!
Last year, I chose GenTech's set over System F and to this day have zero regrets; however, I did not think I would echo this sentiment once again this year. There's something about hard trance that just makes my soul happy and as a lover of hardstyle and hardcore, it's such a perfect blend of those styles with trance! I love how GenTech was not afraid to incorporate those distinguishable hardstyle kicks and even threw in a little Darren Styles into their set. It was energetic and a perfect amalgamation of Scot Project and Mark Sherry's unique styles.
Lastly, I ended the day with the man, the myth, the legend that is Yoji Biomehanika. Like Kai Tracid, I never expected him to be on the Dreamstate SoCal lineup as it had been years since he played in The States. Yoji is a delight to watch, not just because of the oldschool trance vibes that emanate from his set but also the energetic personality he adopts on stage and the fun outfits he wears. As stated before, the bass was a bit much for me, but hearing Hardstyle Disco in person made it all worth it!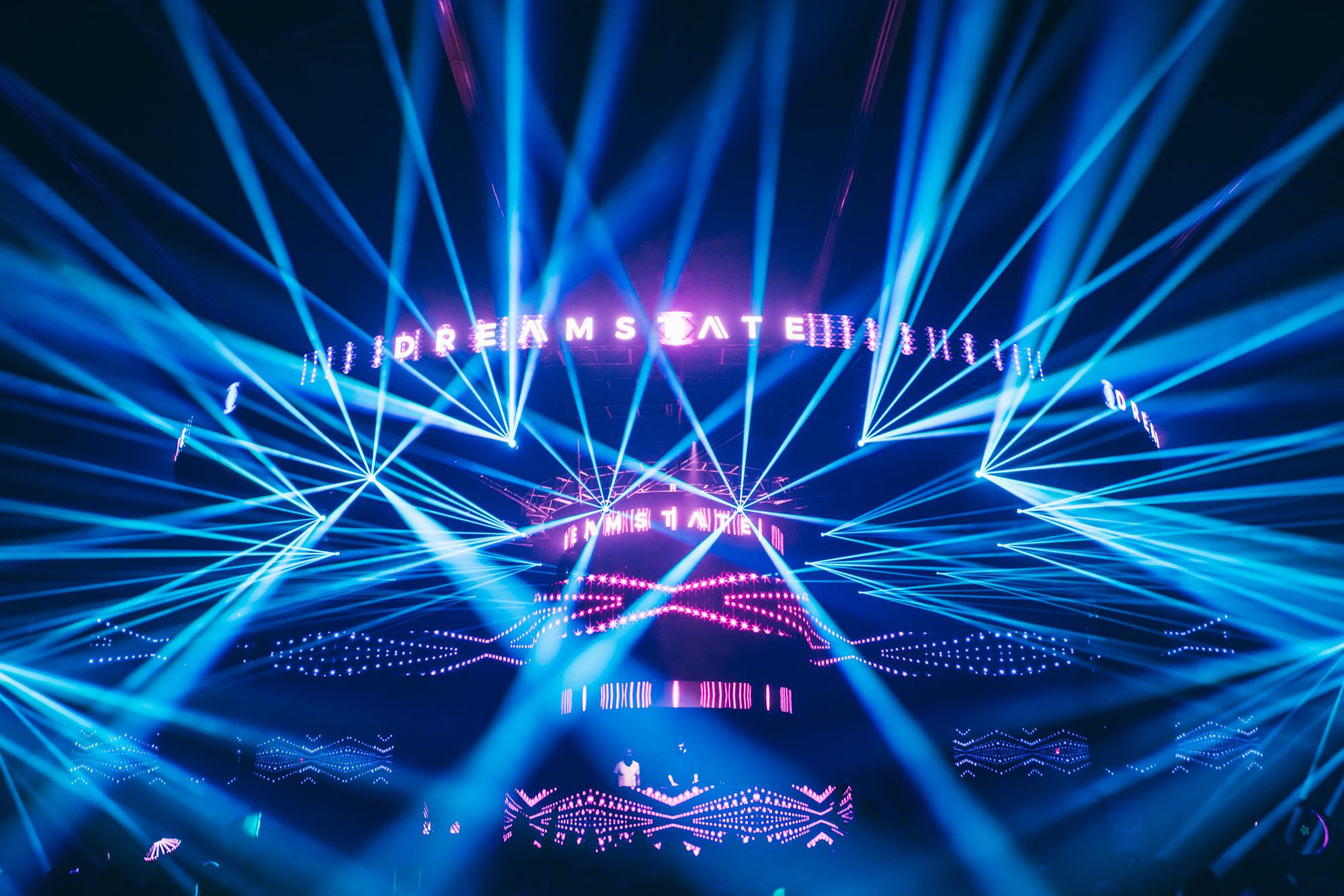 Saturday meant the final day of Dreamstate magic and unlike Friday, I was prepared to get there early to take in all of the wonderful sights and sounds!
I began Saturday with the wonderful and well-run Meet and Greet hosted by Mama Danielle. This is the third year of this particular Meet and Greet and it boasted a great amount and variety of artists from most of the Music First crew to HALIENE and a surprise appearance by Yoji Biomehanika and more! It was the perfect way to kick start the final day and I look forward to seeing how the Meet and Greet expands over the next few years.
I was lucky enough to make it to the end of Ashley Smith and Maria Healy and their setlist was amazing! I've listened to their set multiple times since then and am sad I missed those uplifting feels at the beginning especially hearing Maria's chart-topping Sweetheart and the pair's collaborative track! They were followed by Paul Denton and David Forbes who absolutely ushered in those banging tech-trance beats!
The best set of the night for me came from Craig Connelly and Factor B.
Craig Connelly and Factor B have worked together before as they are both on Music First Agency and completed the mixes for the most recent Subculture compilation album but this was the first time the two would play back-to-back. They are two of the most uplifting artists in the game and the combination certainly uplifted the audience onto a different plane. It was great to hear a slew of IDs and upcoming unreleased tracks by both artists and it really has me geared up for their 2020 releases.
I ended the night with the fusion of John "The Boss" Askew and Activa, also known as AA Meeting.
I feel like sometimes live acts don't work so well in the Vision stages at Dreamstate SoCal. While I'm not sure whether it's because of the acoustics of those stages or that these performances are something new, there are times they have felt off. As this was the AA Meeting debut, that may have something to do with some of the discordant parts of the set.
Despite those minor growing pains, I enjoyed the set and would love to see them play again because it was easily the most unique performance I saw that day. All in all, my favorite part of the entire night was seeing the usually reserved Activa, appearing as though he was having the time of his life on stage and at the end of the day seeing his excitement made everything else seem minor.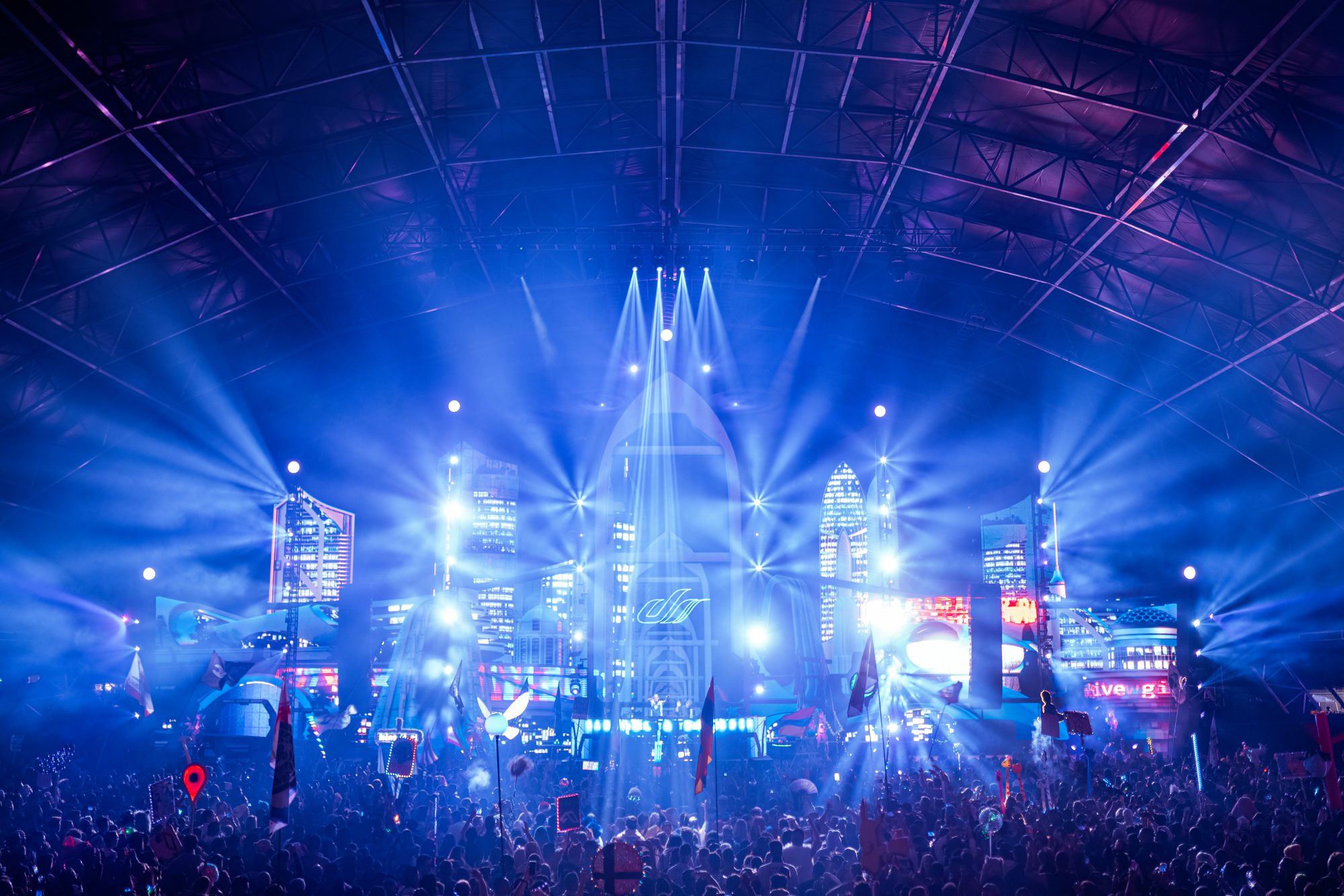 Is Dreamstate on the level of Luminosity yet? No, but even in their infancy, they have already made an impact on the trance music scene. 
Each year, Dreamstate continues to bring amazing artists to the stage and comparing it to a longstanding festival like Luminosity just isn't a fair comparison. Aside from the style of the festival being inherently different, multiple European artists have more access to Luminosity purely based on the size of the lineup and the location.
The fact that Dreamstate is able to get rare legends such as Kai Tracid and Yoji over to the states (or returning in the case of Yoji) at all is quite a feat. I hope to see artists like them continue to pop up for years to come.
With that being said, since Dreamstate SoCal is held in an area that is a hotbed of trance talent, it would be great to see more local and domestic representation in the lineup overall. Additionally, now that we have ushered in more artists on the hard and acid end of the spectrum, I do hope that we add styles on the other end such as progressive artists like Gai Barone, The Blizzard, David Forbes as Hal Stucker and more.
I also do wish that artists making their Dreamstate SoCal debut, would not play back-to-back sets. It would have been wonderful to hear independent sets from the likes of Maria Healy, Ashley Smith, Paul Denton, and David Forbes so they can showcase their distinct sounds and styles. Hopefully, in the future, we'll get the chance to see them return to the festival for a solo performance.
I say this about each edition of Dreamstate I've attended, including the ones in San Fransisco, but I love the vibes and the atmosphere that Dreamstate brings.
Though I'll be the first to comment if there isn't enough production or something lacking on the lineup, I'll also be the first one to buy my ticket when they go on sale. As long as they keep the lineup fresh and genuinely keep those vibes going while making Dreamstate feel just as important as the other Insomniac festivals, Dreamstate will be around for years to come.
---
Connect with Dreamstate on Social Media: