Giuseppe Ottaviani's, Evolver, draws attention to the natural progression of the Live 2.0 concept, from dance floor to album form!
---
There is no question that Giuseppe Ottaviani has tapped into a unique style of musical creation, placing him on a pedestal as one of the most talented producers to ever walk the planet. I am of course talking about his GO LIVE 2.0 in-club sets that allow the trance behemoth to produce pieces of new music on the fly, all the while feeding off the energy of the crowd to garner a true real-time feel of what trance addicts crave the most. Well, today marks the moment that 2.0 moves to album form, a concept appropriately titled, Evolver.
Giuseppe's theory in developing his fourth artist album using a live experience platform nods to his unbreakable bond and love for the fans that keep him moving day in and day out. In fact, he credits the trance family for allowing him to test his music, paying attention to the moments that ignite a response and using that as fuel for the completion and ultimate release. In essence, for those of us who have witnessed a Live 2.0 event, Evolver is the outcome born out of the shared experience.
Related: It has been a year since the release of Giuseppe Ottaviani's Alma Remixed! So, why not travel back in time and relive the magic!
I would love for you to join me as I take the journey, discovering the beautiful soundscapes of Evolver for the very first time. And make sure you pick up your copy on your favorite platform and stream the full album below!
Stream Giuseppe Ottaviani – Evolver on Spotify:
---
"Any piece of music that's been rigorously clubber-tested, each step of the way is going to have extra benefits. When it's released, it'll have greater quality due to the way its been developed and there'll already be degrees of awareness for it. Further, in the fullness of time, it will have deeper resonance with the audience, as they become conscious of their part of it."

– Giuseppe Ottaviani
I wanted to begin with an eye-opening quote from the man himself as this sums up the true heartbeat of our 17-track expedition and the reason that I am feeling insanely giddy with anticipation. And with that, we begin with "Time Shift". With just enough drive and a whole lot of mystical edge to place me in the zone, I can almost imagine what it felt like to be in the crowd as Giuseppe teased trance revelers with elements of melodic bliss.
Suddenly, I am met with "Belasco", the first of many tracks born from the live energy resonating from specific locations along the 2.0 journey. I envision the lasers and lights illuminating the airspace as Giuseppe controls the room with a powerful uplift, undeniable and intensely invigorating. As we move forward into the heavy-hitting quality of "Empty World" I begin to appreciate the crescendo of energy, building each moment as if leading us all to a grand euphoric release.
One thing that should be mentioned before we move any further is that, throughout this album, you will not hear any lyrics.
It is an artistic choice that I feel was well planned out, leaving room for the imagination to run wild as our musical maestro paints a picture using a forcefield of beautiful melodies and pulse-pounding basslines. "Ciudad de México" is the perfect representation of why you don't need lyrics to capture attention, invoking visions of wild nights within the Mexico City club scene as the trippy sound details send me into a tailspin of emotion.
Not pulling back from the gas pedal for even a brief second, "Soundbar" comes in hot with a chug that bonds effortlessly with playful synth stabs and one hell of a rowdy build up. When the track makes its drop, it is the drums that act as the figurative cherry on top, leading us into the latter half of the track for an experience that refuses to waver in intensity.
I find myself standing at the precipice of musical perfection as the next group of tracks continues to feed the fire.
Take "Alto" for example. The hardcore melodic atmosphere whisked me away into sweet oblivion, captured by its dark essence and motivated by the electricity that pours out of each note. To imagine the trance family witnessing this track in the making is making me crave the 2.0 experience now more than ever!
It is time for that moment when all I want to do is reach my hands to the heavens and "Raven" offers me everything I need to make that happen. It's as if Giuseppe knew that with all the hustle and bustle of the previous tracks, he would find the necessary moment to throw in a divine piece of emotional uplift, meant for the peak hour when all is right with the world. I applaud him for this decision as "Tranceland" follows up my moment of heavenly reflection with an insane spiral into a dominating spiritual realm.
There will come a time in which the full capabilities of Giuseppe will be unveiled and I believe that the moment is now!
As we spend a moment to appreciate the midpoint of Evolver, it is previously mentioned "Tranceland" that throws all caution to the wind with a spectacular showing of aptitude that fuels my obsession. When we boil it all down, I am the type of electronic music fanatic that searches for an experience that brings me closer to my higher power. I have found that within the stylings of "Tranceland". Dripping in heavy layers of pleasure packed sound dynamics this offering is angelic from start to finish.
So where do we go from here? If Giuseppe has anything to say about it, we will continue to ride on the wings of angels as "8K" delivers even more intensity. Add to that the raw flavor of "Colours" and I can't stop myself from digging down deep into a groove and riding the wave straight through to the soft flow of "Have A Nice Trip". I need to pause a second and give a shout out to that title as "Have A Nice Trip" is literally the perfect phrase to sum up this listening session. In my opinion, he should have opened with this track. The thought of it makes me giggle.
Bouncing off the lead of "Have a Nice Trip", "Follow The White Rabbit" continues forth on a melodic shift as Giuseppe begins to focus more on sharp melodic detail rather than on the high octane rhythm, although the energy remains fully intact. In fact, this track feels lighter than air as a few creative synth bubbles draw us into the next track, sending us on a trip to planets far beyond with the alienistic vibes of "Pluto4".
It's time for a 180 flip as Giuseppe takes this party to the next level!
Just when you think that Evolver is destined to stay in one lane, Giuseppe reminds us why he is a master visionary, pummeling the senses with ethereal splendor. Yup, you may as well strap on your space suit and get ready to meet an alien species from a planet far beyond our known galaxy. This may have just become my favorite offering of the lot, as I envision "Pluto4" blaring through the big speakers at major trance festivals all over the world. It's an experience that I hope to someday bare witness to.
"Operator" continues to hold tight in this lane, as Giuseppe adds a layer of mental delirium to a highly tech-driven sound horizon where our alien comes face to face with a cyborg. As I find it almost impossible to pull myself out of the imagery that has taken control of my mind, the master rounds out our journey with the final two tracks, "Panama" and "Sand Castle", bringing us home with one hell of the euphoric bang that I had been searching for.
With Evolver officially unleashed on the masses, I am starting to realize that Giuseppe has unlocked something magnificent, born out of the 2.0 experience.
It makes perfect sense. When you want to produce an album that fans will latch onto, all you have to do is begin the production live, in the thick of the party. Because it is here that the vibes and energy will steer your choices, culminating in a track that has received the stamp of approval from the very beginning.
While Giuseppe will always be our faithful leader when it comes to the live production experience, I hope that many more will follow his lead, breaking down the walls that separate creative choices from the fans that know what they want. This will make for a journey of epic proportions both on and off the dance floor.
---
Want more backstory? Check out how Giuseppe Ottaviani made Evolver on Twitter:
How i made #EVOLVER Check this out.

Pre-order here: https://t.co/vVjqOZw4Rk pic.twitter.com/Xqg0toZczv

— Giuseppe Ottaviani (@GOttaviani) July 3, 2019
---
Giuseppe Ottaviani – Evolver Tracklist:
01.Time Shift
02. Belasco
03. Another Day In L.A.
04. Empty World
05. Ciudad De México
06. Soundbar
07. Alto
08. Raven
09. Tranceland
10. 8K
11. Colours
12. Have A Nice Trip
13. Follow The White Rabbit
14. Pluto4
15. Operator
16. Panama
17. Sand Castle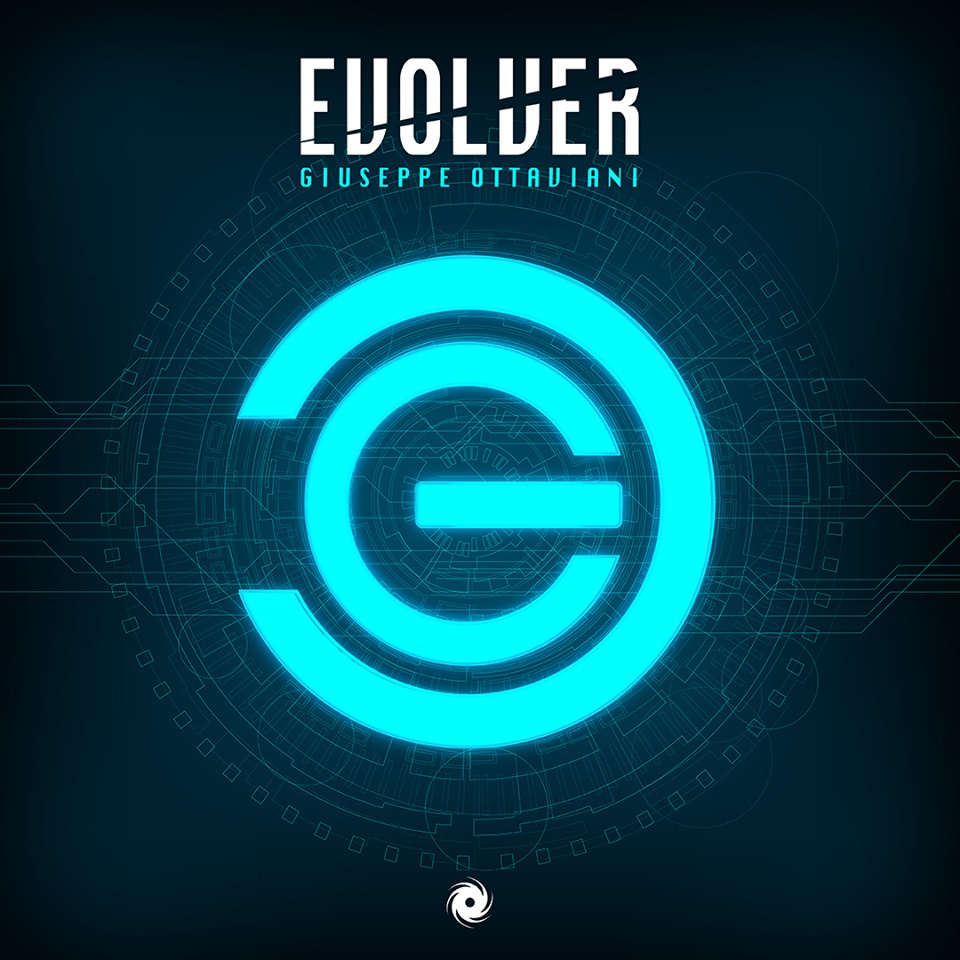 ---
Connect with Giuseppe Ottaviani on Social Media:
Website | Facebook | Twitter | Instagram | SoundCloud