Fresh off his most recent tour that saw him traverse North America with Dom Dolla, we caught up with Sonny Fodera to chat about his recent album and more!
---
Having grown a fervent fanbase and delivered tunes that are absolute floor fillers over the past few years, Sonny Fodera is an artist that you simply need to be paying attention to if you love house music. Becoming well known for keeping dancefloors grooving away from start to finish, his sets are always filled to the brim with some serious house heaters.
This year has been a monumental one for Sonny Fodera as well. He's taken the stage everywhere from CRSSD Festival and Creamfields to more intimate club nights while on tour with Dom Dolla earlier this fall, released the highly anticipated album Rise, and made some major moves with his label Solotoko. Additionally, more dates have been announced for his co-headline shows with Dom Dolla. They'll be taking San Francisco, Denver, and Los Angeles, by storm in February so head over to their website for more details!
Now, after wrapping up the tour and with the end of the year on the horizon, we caught up with Sonny Fodera to reflect on some of his biggest achievements and more. Take a listen to Rise below and read on for our full chat!
Stream Sonny Fodera – Rise on Spotify:
---
Congratulations on the release of your newest album, Rise! The album was three years in the making – what can you tell us about what's gone into it, musically and otherwise?
First of all, time. When I finished my album before with Defected, I was literally back in the studio right away, making more music. I've collabed with so many new people on 'Rise', including Scrufizzer & Sinead Harnett for the first time. It's been such a great project for me.
There are a lot of solid tracks on the album, but my favorite by a mile has got to be "Give Me A Reason" featuring Janai. What was the production process like for the track, and how did you and Janai work together on it?
This track came together the quickest out of all of them, which is quite crazy! We got in the studio together in London. I had any idea already of the breakdown, strings, chords, etc. and we wrote and recorded the lyrics in the studio together. I had a gig that evening, so I then wrote the beat on the train, tried it out at the club, and it went down crazy. I then got Janai back into the studio to re-vocal it and we wrote some extra verses & then yeah, it all came together.
Listening through your discography, you have a knack for selecting exceptional vocalists to work with on your tracks. How do you decide who you're going to work with, and is the production process the same or different depending on the vocalist?
It's different every time. Sometimes I have an instrumental ready to go, sometimes I write music with the vocalist there and then. I'm always looking for new tracks and vocalists. Going through Beatport, Traxxsource, Apple Music, Spotify, etc. and if I hear someone I like the sound of, I'll hit them up on Instagram or Twitter and see if they want to get in the studio.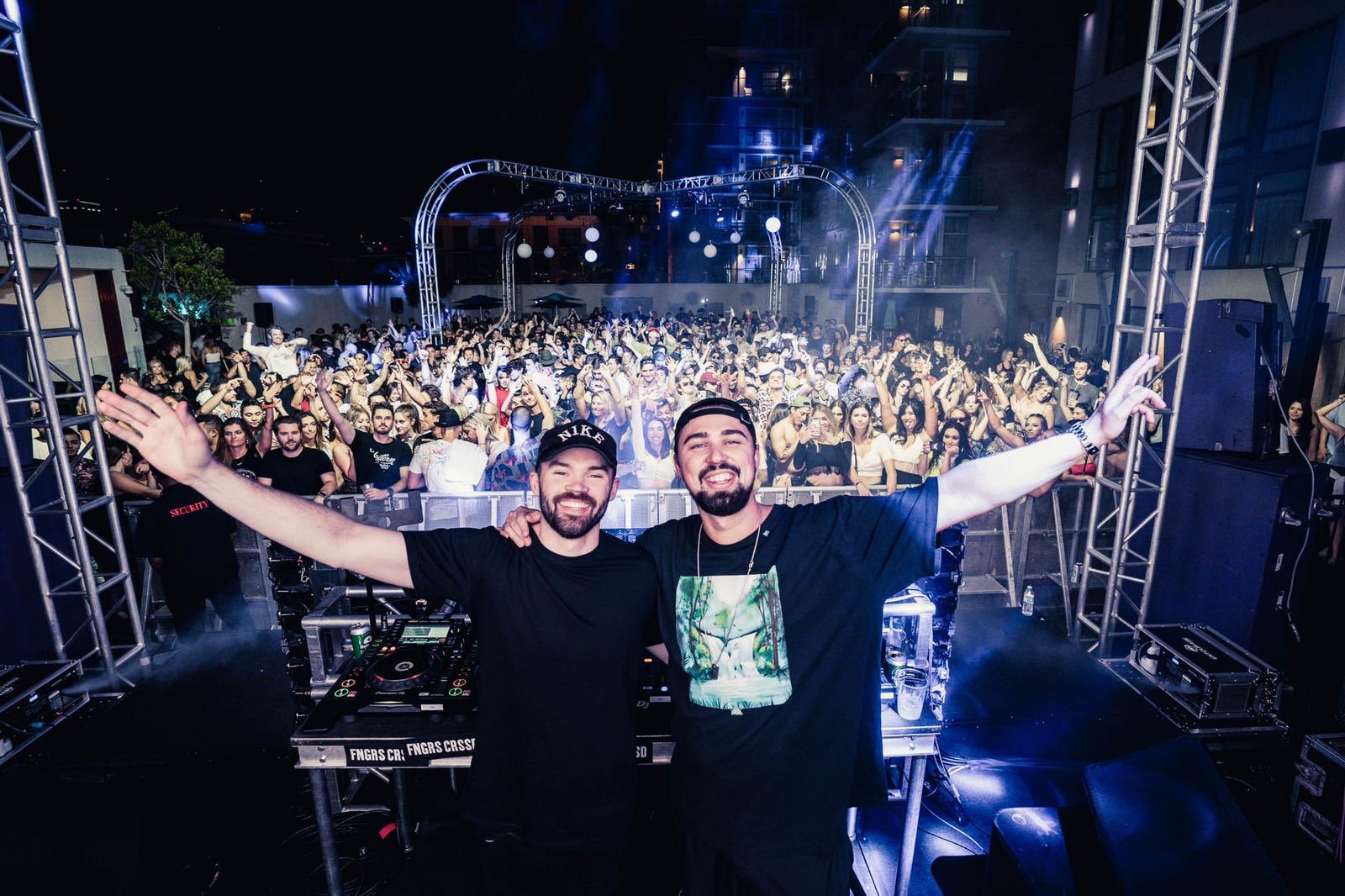 You've also went on a huge tour that paired you with Dom Dolla. What sort of preparations do you make ahead of each show and since you're co-headlining, what can fans expect?
The tour has just finished but it's been insane. We played our own hours each and then went B2B for the last hour. When we came together, we played a mixture of disco, underground bangers, a bit of everything really. We even played a bit of Prince one night! It was so much fun working with Dom and we got super close on tour. I'm looking forward to playing with him more.
After your string of shows in the US, you'll be heading back across the pond for dates in the UK as well. What differences, if any, do you typically find between the crowds in both countries?
I feel like the USA for me is becoming pretty positive. I haven't played a great deal of shows there so far and I don't feel like I am that well known, but I know it's all about to kick-off! The UK has always been super strong for me, I've even just sold out my whole UK tour.
You're well known throughout the house music scene as a fantastic DJ with a knack for playing engaging, high-energy sets. Any great selector has a couple of dance floor weapons that they can't wait to deploy – if you had to pick three tracks of the moment that everyone should be listening to, what would you pick?
One Night – MK & Sonny Fodera
San Frandisco – Dom Dolla
Roped In – Gorgon City
Your label, Solotoko, has been taking off, with releases by Yolanda Be Cool, OFFAIAH, and a number of your own originals. How do you select what you want to release on the label, and do you have any big plans for Solotoko that you can share with us?
I get sent a lot of music and demos by different artists, which sometimes can be hard to get through with touring, but I have a great team behind me that helps me select which ones we should release. The Solotoko parties in the UK have been crazy and I am looking to expand them far and beyond, so watch this space.
Do you have any up-and-coming talent that you've been keeping an eye on through your work on the label that we should be keeping an eye on?
Definitely Biscits, Cloonee, and Saffron Stone. They are putting out some really good tracks and are 100% my top three.
Okay, fun question – if you were stuck on a desert island and you could only take three things with you, what would they be? We've read that you're a family guy, so let's assume that you're at least there with your wife and daughter!
A fishing rod, an umbrella, and Forky from Toy Story 4. My daughter would love that!
Finally, with the end of the year on the horizon, what else can we look forward to from Sonny Fodera in the rest of 2019 and beyond?
I've got an insane new release coming which I can't discuss too much right now, but it's a banger! Also a residency to announce in Ibiza, a Solotoko 2020 Tour coming up in the UK and some huge dates in the USA to announce very soon 🙂
---
Follow Sonny Fodera on Social Media:
Facebook | Twitter | Instagram | SoundCloud