Get ready for Dreamstate SoCal as Somna drops the perfect progressive trance guest mix and chats about his upcoming debut album and vocal trance!
---
With Dreamstate SoCal just around the corner and conflicts arising now that set times have dropped, trance fans may be wondering who to see. Well, any fan of progressive trance, definitely needs to check out Somna's set on Friday! Not only will he be dropping some of his greatest hits and trance favorites, but in preparation for his debut artist album which will be out in 2020, he will be premiering new collaborations from Jennifer Rene, Roxanne Emery, and many more!
Though Somna is actually Swedish for "fall asleep" we doubt that would ever happen at any of his sets. He has his feet planted firmly in the progressive trance end of the genre and keeps fans buzzing with his complex multi-layered tracks and clean mixing. However, where he really stands out and shines is in his ability to marry beautiful vocals with gorgeous cascading melodies to take listeners on an atmospheric aural journey.
Somna's skills have taken this Canadian artist around the world to events such as Global Gathering and Creamfields and his tracks have been supported by artists and labels such as Armin van Buuren, Andy Moor, Garuda Music, and A State of Trance, among others. As if that isn't enough, Somna also uplifts up-and-coming and established progressive trance artists as the label manager, A&R and co-owner of AVA Recordings alongside his monthly radio show "Reanimate Music".
Ahead of his debut at Dreamstate SoCal, Somna stopped by to chat about his thoughts on vocal trance and the festival. Be sure to hit play on his exclusive guest mix below as you read on!
Stream EDMID Fall Frequencies 2019 || Somna on SoundCloud:
---
Hi Somna, thanks for chatting with us today. As you're gearing up for your first Dreamstate SoCal, what are your thoughts on the trance scene in the United States?
I think it's a very exciting time for trance in North America!  What with Dreamstate reaching Canada (Vancouver) and the SoCal show going big this year it appears to me that trance is really grabbing the attention of clubbers at the moment and I hope we continue to see a rise in attendance and support!
You're celebrating Dreamstate with some debuts off your upcoming debut artist album. What drove you to capitalize on the sonic journey that artist albums represent and what has been the most unique challenge of the project?
Writing an album has always been a goal for me and I'm so excited about my debut artist album.  The beauty of writing an album is the freedom it allows for writing music that doesn't necessarily have to "destroy a dancefloor".  It's been such a refreshing experience writing melodic music without those confines and has really allowed me to be creative and write music that I really care and am proud of.  For me in particular, with this album, one of the biggest challenges was picking the singles and also trimming the tracklist. I ended up writing a lot more music than I needed and cutting some of my "babies" was quite difficult!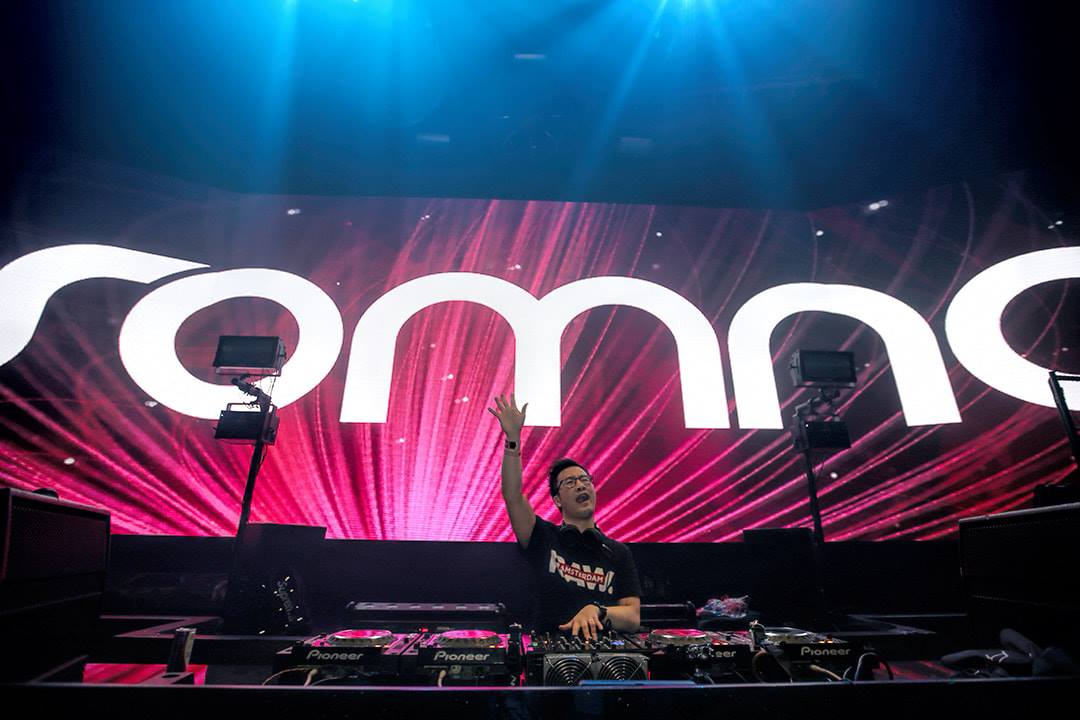 When someone evaluates your discography, one finds a significant penchant for vocal trance. What keeps the style so fresh for you and what's the greatest challenge in collaboration with a vocalist?
I'm a sucker for vocals and to me, when that perfect balance is achieved between melody and lyrics it just … hits me right in the feels.  To the max. I think what vocals bring to the table as well is the ability to transform a simple set of chords into something amazing when they work in harmony.  Working with vocals isn't without its challenges as you mentioned. The human voice is so dynamic and unlike any synthesizer that the entire process of creating a polished vocal can take hours and hours of work.  
Speaking of vocalist you've collaborated with many amazing ones such as Jennifer Rene and HALIENE. Who is a vocalist you have yet to work with that you would love to create a track?
There are SO many amazing vocalists but one in particular that I would absolutely love to work with is Skylar Grey.  I adore her voice and songwriting!
Finally, with Dreamstate also affectionately known as "Trancegiving" by many, what are you most thankful for?
There are so many things to be thankful for but I think for this moment I am very thankful for "Team Somna".  And by "Team Somna", I mean my wife, parents, managers, the close friends who provide feedback and fans that support me.  I'm still growing as an artist and I'm fortunate to have people who care about me and my music and are taking this journey with me.
---
Connect with Somna on Social Media:
Website | Facebook | Twitter | Instagram | SoundCloud | YouTube