Claude VonStroke and Green Velvet have finally broken their Get Real studio silence to dish out the party pumping beats of "Jolean"!
---
As a magnetic duo forged back in 2015, Claude VonStroke and Green Velvet have been very particular when it comes to releasing and performing under their side project, Get Real. In fact, it has been three years since the delivery of "Mind Yo Bizness" and fans from around the world have made it their business to wonder when they would be blessed with more of the good stuff. Well, get ready to turn up the volume on your speakers and sing along loud and proud as Get Real's "Jolean" has officially arrived on Dirtybird Records!
So what makes this track absolutely addicting? Well for starters let's give a huge round of applause to the master of the quirky house lyric, Green Velvet. His knack for delivering both soul and fun within every word he lays down is a talent that his beloved followers live for. And then there is Claude VonStroke and his unrelenting drive to create music that lifts the energy and twists our brain waves. Put these two together and the chemistry is off the charts, whipping us all up to join in on one hell of a raucous dance party with "Jolean" as the shining focal point.
Buy or stream "Jolean" on your favorite platform, listen to the track below, and read on for some of my thoughts!
Stream Get Real – Jolean on Spotify:
---
The first time I heard "Jolean" I was absolutely hooked!
It's no secret that the buzz around "Jolean" has been building for some time now. Even fellow beatmakers including Damian Lazarus, Nicole Moudaber, and DJ Tennis have all shared their unwavering support for the track, turning the heads of the industry straight over to Get Real. But when the track was tested out on the masses at Dirtybird Campout West, I could feel something extra special in the air. While the track was spun multiple times throughout the weekend there was one moment, in particular, that really sold it for me.
It happened during the Family Set on the last night of the festival. The crowd was going absolutely sideways as the lyrics to "Jolean" blasted through the speakers, causing the track to be quite the conversation starter long after the last beat. People were shouting the lyrics and absolutely lit with elation that it was included in the final hour of the night. I knew from that very moment that this is a track that will go down in history as one of the most sought after tunes of all time.
Want to catch Get Real live and in action?
Get Real is set to headline Miami's Space Terrace for an extended six-hour set on Wednesday, December 4, during Art Basel Miami. Since they don't perform together often this may be one of the very few chances you get. But the fun doesn't stop there! Fan favorites Mason Maynard and Steve Darko will be joining in on all of the musical shenanigans as well. So, be there or be square! Tickets are on sale now!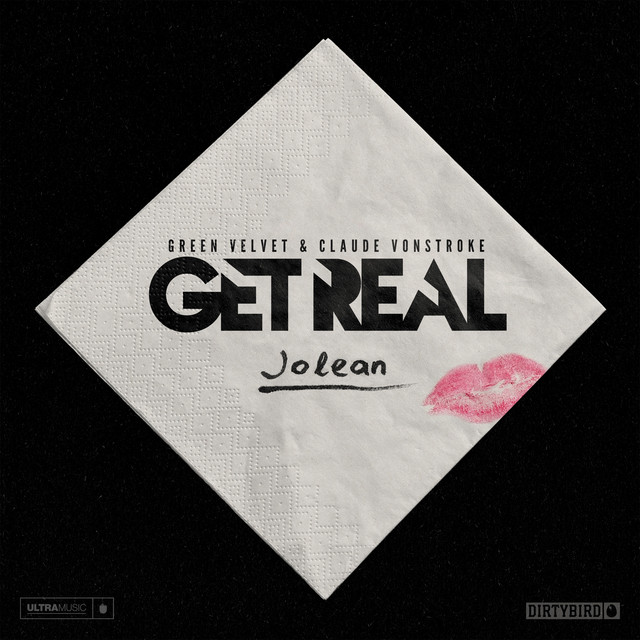 ---
Connect with Claude VonStroke on Social Media:
Website | Facebook | Twitter | Instagram | SoundCloud | YouTube
Connect with Green Velvet on Social Media:
Website | Facebook | Twitter | Instagram | SoundCloud | YouTube