Turn the volume up on your speakers because Claude VonStroke has officially delivered Slink, marking his first solo release of the year!
---
It's hard to believe that we have made it this far into 2019 without some solo Claude VonStroke action. Sure, we have been graced with incredible collaborations such as his work with ZDS on "Comments" and with Eddy M on "Getting Hot". There is no denying the power that these collaborations have had on our nightlife experience.
But, fans from across the globe have been waiting patiently for Papa Claude to quench our thirst with beats born solely from the mind of our faithful Dirtybird leader. Today, the wait is over as the two-track EP, Slink, emerges with the fuel to really do damage on the dance floor!
Related: Dirtybird Players and Claude VonStroke have announced their fall tour schedule! Make sure to grab your tickets as I am certain that the gang will be headed to a city near you!
We want to get you right into the good stuff so check out Slink below, grab your copy on Beatport and continue on for my take on the package!
Stream Claude VonStroke – Slink EP on Spotify:
---
The first of two tantalizing tracks, we begin with the cool tones of "Slink".
Chilled out, saturated with urban swag, and with just enough kick to get our bodies grinding low under the lasers and lights, "Slink" is the beautiful expression of everything that Claude represents. My favorite part of the track is the funky bass accents that act as the focal point from start to finish.
With that being said, house music is not the same without some random lyrics to bump up the creativity points and on "Slink", Claude delivers a simple repeated lyric line that catches our attention without any true revelation of the inspiration. Maybe a Rush Hour nod? All I know is that it's catchy and impossible to forget. That's all you really need sometimes.
"Please Oh Please Oh Please" makes it out in time to rule the festival circuit as Dirtybird Campout quickly approaches!
The second track on the EP just may be one of my favorite tracks of the year. As if teasing us with the lyrics, "You're not getting anything," I feel that this track does the exact opposite. It gives us everything and then some! Even Claude must have realized this fine fact as he graciously adds in the line "I'm giving you EVERYTHING".
I find myself completely infatuated by the crescendoing vocal accents that make way for a peak hour bouncy celebration of life. I can't wait for him to pull this out at Dirtybird Campout West (please Claude, don't let me down!) as I watch the flock turn up and turn out!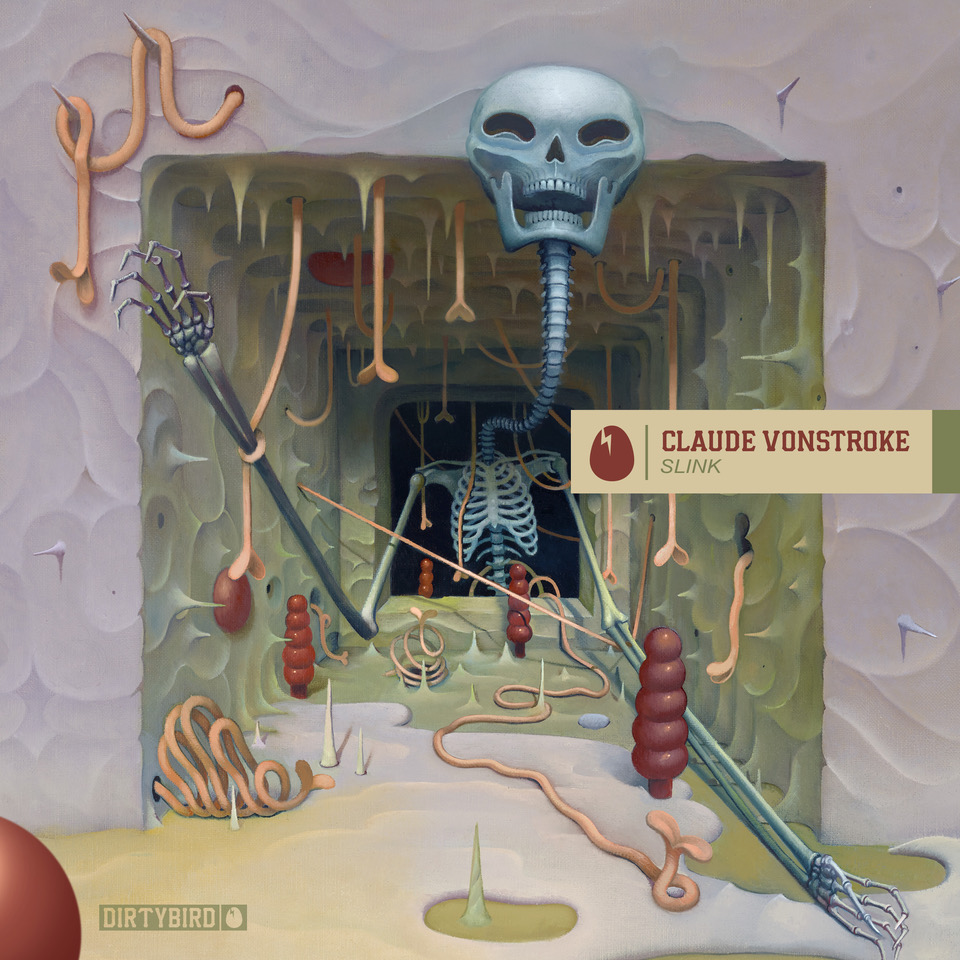 ---
Connect with Claude VonStroke on Social Media:
Website | Facebook | Twitter | Instagram | SoundCloud | YouTube