Tinlicker has announced that their debut album This is Not Our Universe will be released on Anjunabeats along with a massive worldwide tour! 
---
Are you still gushing over the incredible About You EP delivered this past winter on mau5trap? Well, Tinlicker is back, but this time they move back to Anjunabeats to unleash their debut LP, This is Not Our Universe, heading to a speaker near you on September 27!
For their latest endeavor, Tinlicker has put together a stunning array of soul-inspired songwriting and progressive house mood lifters for your listening pleasure. In fact, fans have already become privy to the intense soundscape of This is Not Our Universe with the release of the albums first single, "Lost" featuring Run Rivers. It is the type of track that delivers us deep into the Anjuna realm, an auditory escape both intense and uplifting in all the right ways.
Today, single number two has been made available, in the remix form of alt-J's "Breezeblocks".
As a platinum-selling hit, the original saw over 320 million streams on Spotify since 2012. As you can imagine, Tinlicker would have a lot to live up to when it came time to put their spin on this massive track! I can officially say that the boys did not let us down. With ethereal, soft melodic accents, and bubbly synth structures, Tinlicker brings "Breezeblocks" back to life with a modern-day dance floor edge!
But that's not where things end for today's news. Tinlicker has also announced that they will take This is Not Our Universe on the road beginning August 24 at Creamfields. From there, they'll be taking over the globe as they visit four continents, ending the celebration on December 20 on the Anjunabeats UK Tour at Concorde 2.
Pre-order Tinlicker – This is Not Our Universe on your favorite platform, read on for the full tracklist of This Is Not Our Universe, and find the full list of tour stops below!
Watch alt-J – "Breezeblocks" (Tinlicker Remix) on YouTube:
---
Tinlicker – This is Not Our Universe – Tracklist:
Tinlicker – Bird Feeder
alt-J – Breezeblocks (Tinlicker Remix)
Tinlicker – The Whale
Tinlicker feat. Run Rivers – Vanishing
Tinlicker – The Walk
Tinlicker – Cause I
Tinlicker feat. Thomas Oliver – Need You
Tinlicker – Fractal
Tinlicker – feat. Run Rivers – Lost
Tinlicker feat. Helsloot – Lulluby
Tunlicker feat. Belle Doron – Close Your Eyes
Tinlicker – Neko
Tinlicker – When The Light Fades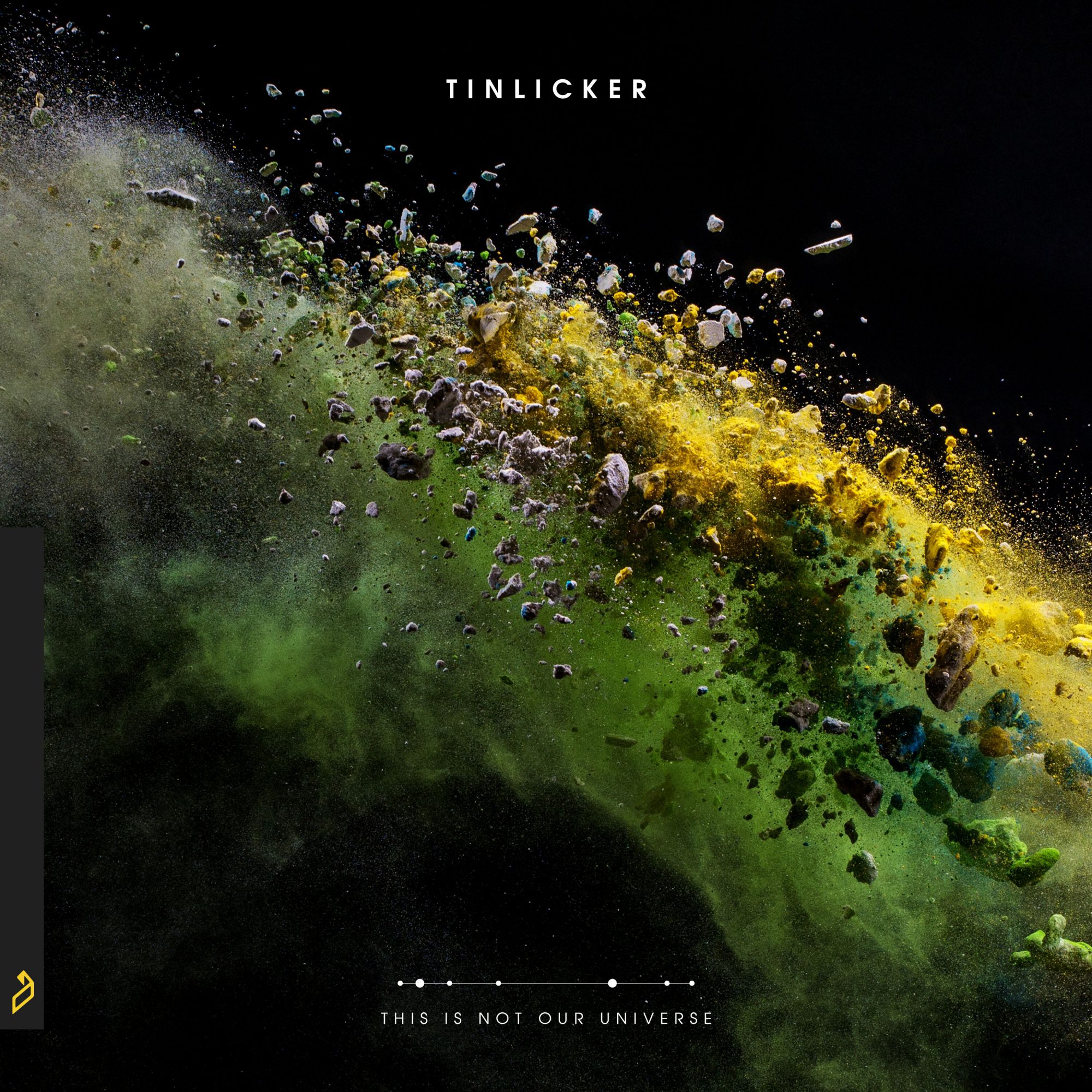 ---
Tinlicker – This is Not Our Universe – Tour Dates:
08/24 – Creamfields Festival – Daresbury, UK
09/19 – This Is Not Our Universe release party @ Shoreditch Platform – London, UK
09/21 – This Is Not Our Universe release party @ TivoliVredenburg – Utrecht, NL
09/27 – Audio Nightclub – San Francisco, CA
09/29 – CRSSD Festival San Diego @ County Waterfront Park – San Diego, CA
09/29 – CRSSD After Dark @ County Waterfront Park – San Diego, CA
10/04 – Hideout at The Pourhouse @ The Pourhouse  – Minneapolis, MN
10/05 – Ora Nightclub Seattle – Seattle, WA
10/19 – ADE Special @ WesterUnie – Amsterdam, NL
10/25 – Club 77 – Sydney, AUS
10/26 – XE54 – Melbourne, AUS
10/27 – Sub Rosa – Brisbane, AUS
11/01 – Glow @ Glow Club – Bangkok, TH
11/08 – Echostage – Washington, DC
11/29 – Warehouse Project @ Mayfield Depot – Manchester, UK
12/06 – Anjunabeats U.K. Tour @ The Cosmic Ballroom – Newcastle Upon Tyne, UK
12/07 – Remember The Future @ TivoliVredenburg – Utrecht, NL
12/13 – Analog Brooklyn – Brooklyn, NY
12/14 – Cedar Street Courtyard – Austin, TX
12/20 – Anjunabeats U.K. Tour @ Concorde 2 – Brighton, UK
---
Connect with Tinlicker on Social Media:
Website | Facebook | Twitter | Instagram | SoundCloud | YouTube