Claude VonStroke teams up with Zombie Disco Squad on "Comments" sending chills up our spine with a haunting music video!
---
We live in a day and age where social media has created a platform in which gossip can spread like wildfire and many, if not all of us, have seen its effects whether directly or indirectly. While the true lyrical inspiration has not been divulged, I believe that the king of the Dirtybird flock, Claude VonStroke, has taken to the studio armed with London's own ZDS to take this issue head-on. And here we are with one hell of a conceptual head turner, appropriately titled, "Comments" featuring the vocal talent of KE.
So, how does one deliver a story of ill intentions and put it to music? For Papa Claude and ZDS, the answer was simple. They would take us straight down deep into the rabbit hole, a domain that stands out as familiar territory if we look back on Claude's collaboration with EPROM on "Grenade". The first ingredient would require a twist on the lyrical delivery, hitting our eardrums with a demonic edge while the words cut straight to the point. The next ingredient materializes in the form of an animated bass bounce that nods to the Dirtybird vision of being unlike any other house subgenre on the planet. Wild, bizarre, and completely addictive.
Finally, to truly bring the concept to life, Claude and ZDS would look to The Bens to direct a spine-tingling music video that would make horror buffs and scaredy-cats alike fall victim to the creepy visuals. In my opinion, the video makes me think a little bit Blair Witch, a little bit American Horror Story, and a whole lot of dark hell driven terror that brings the story of gossip to light. I don't know about you, but I will certainly think of these lyrics the next time I get wrapped up in the "he said/she said"! But, all kidding aside, I have no doubt that this will remain on tracklist rotation for many seasons to come!
Related: Are you dying to hear this track on the big speakers? Well then get your tailfeather over to Dirtybird Campout West to see Claude VonStroke and ZDS behind the decks! Tickets are still available on Eventbrite!
Check out the music video for the track below and purchase/stream it on your favorite platform!
Watch Claude VonStroke & ZDS ft. KE – "Comments" on YouTube:
---
Lyrics:
Comments by my people that ain't true
Comments by my people that ain't true
Comments by my people that ain't true
Comments by my people that ain't true
Comments by my people that ain't true
Comments by some people that ain't you
Comments by some nonsense that you speak with confidence
The people who support you, now you got them crazy too
That ain't right
Right, right, right, right, right, right, right, right
Right, right, right, right, right, right, right, right
Right, right, right, right, right, right, right, right
Right, right, right, right, right, right, right, right
Comments by my people that ain't true
Comments by my people that ain't true
Comments by my people that ain't true
Comments by my people that ain't true
Comments by my people that ain't true
Comments by some people that ain't you
Comments by some nonsense that you speak with confidence
The people who support you, now you got them crazy too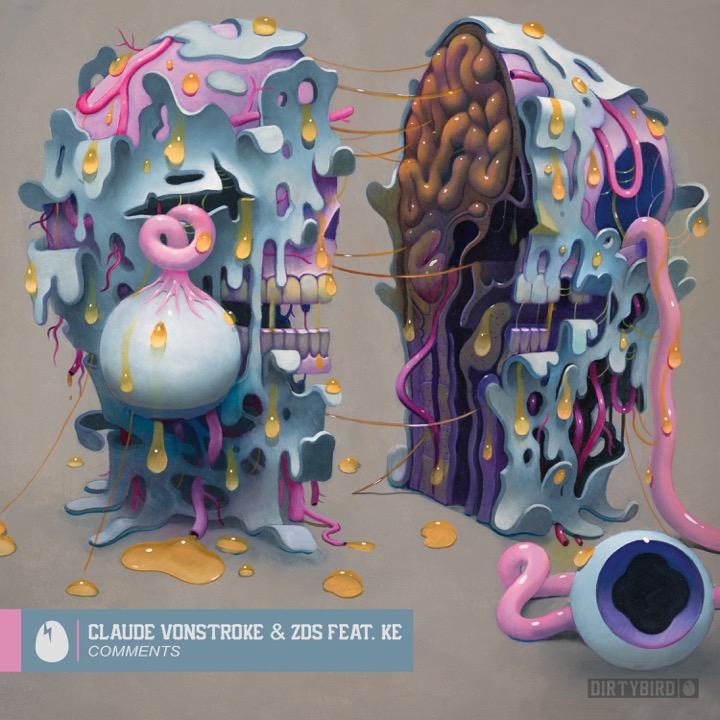 ---
Connect with Claude VonStroke on Social Media:
Website | Facebook | Twitter | Instagram | SoundCloud | YouTube
Connect with ZDS on Social Media:
Facebook | Twitter | Instagram | SoundCloud