Just in time for festival season to heat up, EPROM and Claude VonStroke are letting loose a "Grenade" on the dance floor.
---
If you're looking for the defining Dirtybird techno tune of the 2018 festival season, look no further, because you've found it with EPROM and Claude VonStroke's bruising new tune, "Grenade". 
Ever since I first heard Claude drop this track at his show at The Church in Denver this past September, I have been waiting impatiently to find out what it was – and, of course, it turned out to be an original with none other than pal EPROM, who has previously worked with Dirtybird and was the catalyst for Barclay Crenshaw's new STX&BRX label.
Dubbing themselves "Bass Dads," the duo's latest tune is a bone crusher, featuring a rolling, rollicking drum beat and a sound that can only be described as reminiscent of an air raid siren meets rave that is guaranteed to catalyze an explosion on the dance floor. It featured heavily in the sets of Dirtybird favorites such as J.Phlip during Dirtybird Campout East, and absent any recognizable lyrics, it became one of the hottest IDs of the festival until Claude confirmed its name and origin via his Instagram some weeks ago.
Stream EPROM & Claude VonStroke – Grenade on Spotify:
Purchase "Grenade" via Beatport.
It comes as no great surprise that EPROM and VonStroke crafted this extraordinary tune together. EPROM has frequently featured among the artists on the lineup for the various editions of Dirtybird Campout, remixed VonStroke's "Plasma Jelly," and has been cited more than once on the Birdhouse radio show as one of Claude's favorite producers.
VonStroke took to his Instagram a few days before the release to provide some insight into the creative process for "Grenade" and how he and EPROM worked together to produce the tune:
One thing is for certain – this is a hell of a track and guaranteed to be one of the biggest hits of festival season.
When is the first time you heard someone drop this "Grenade?" Let us know in the comments!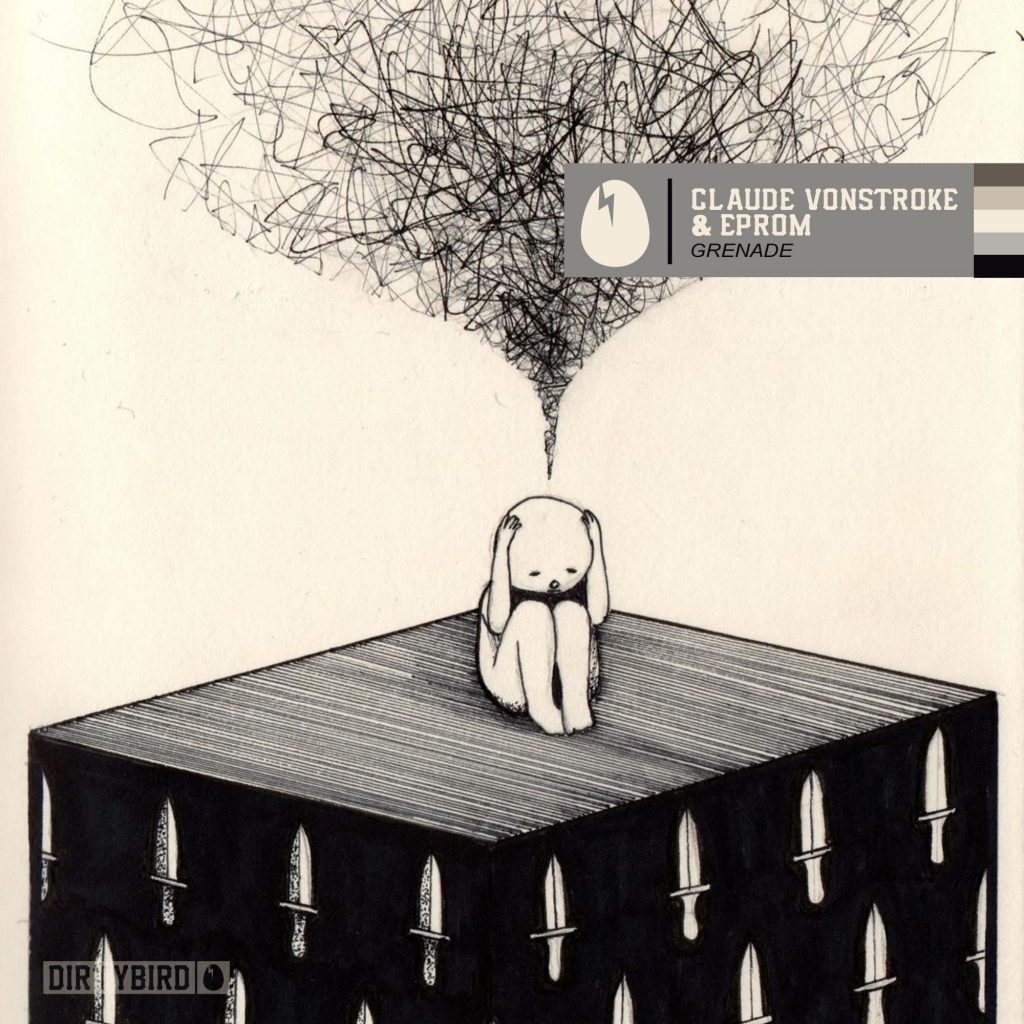 ---
Connect with EPROM on Social Media:
Facebook | Twitter | Instagram | SoundCloud
Connect with Claude VonStroke on Social Media:
Website | Facebook | Twitter | Instagram | SoundCloud
Connect with Dirtybird on Social Media:
Website | Facebook | Twitter | Instagram | SoundCloud