With ZDS stretching his creative legs on his Phase 1 EP, his tech house game has never been so strong!
---
It has been quite the wait for the Dirtybird family as it has been four years since the dynamic house-centric artist ZDS (Zombie Disco Squad) has dropped anything on the label. But the wait is over as just shortly after ZDS took control of the decks at Dirtybird Campout East, his Phase 1 EP found its home on Dirtybird Records, ready to rock the dance floor with two wildly infectious tech house offerings that feature hip-hop artist KE and Mr. Cuddles himself, Will Clarke!
Stream ZDS Phase 1 EP on Spotify:
With just two tracks to make a lasting impression, ZDS hits the nail on the head!
Kicking off the EP, "Sweat", one of three tracks featured on the Dirtybird Campout East official recap video, dishes out funky swag that will get the bootys twirling and swirling on the dance floor. As KE offers up some groovy hip-hop stylized lyrics, you are going to want to come prepared with a change of clothes as the bouncing rhythm and infectious house kicks will leave you hot under the collar and glistening with sweat!
Related: Travel back in time and check out our MLA Q&A with ZDS!
The party is just getting started as Dirtybird's bearded wonder Will Clarke lends a hand, culminating in a peak hour tech house party pumper called "The Beat," a tune that has already received some major airtime at events such as this past month's Dirtybird East extravaganza. A nod to the old Midwest jack tracks, "The Beat" drops us in for a fast-paced ride full of hollow drum kicks and a quirky vocal sample that will get the endorphins pumping at full tilt.
With the official ZDX Phase 1 release in the books, you can head over to Beatport to grab your copy. Just make sure you are prepared for the effect that these two brilliant tunes will have on your mental and physical wellbeing as they are sure to send you into an uninhibited dance frenzy!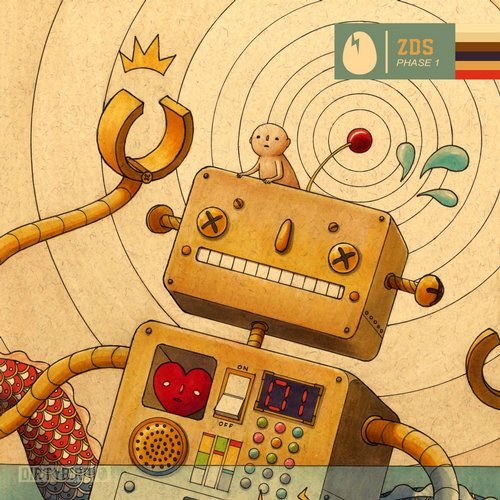 ---
Connect with ZDS on Social Media: