David Gravell opens up to us about the struggles of a traveling artist, his approach to social media, goals for 2019, and more!
---
Over the years, trance has evolved and expanded as its seen an increasing number of DJs find a home in the genre and explore the various sub-genres. With styles ranging from euphoric uplifting and vocal to the faster paced, heavier psytrance and tech trance sounds, there is a wide range suited for anyone's taste. One artist who exemplifies the energetic side of the genre is none other than David Gravell.
Over the years, David Gravell has released countless tracks that truly pack a punch and keep us coming back for more like "Bulldozer" to "The Future". A number of high profile artists in the scene have asked him to remix their tracks and he's even put his spin on some true classics as well. On top of that, his performances light up every club, event, or music festival all over the world.
In our conversation at Dreamstate Vancouver, Gravell speaks up about how DJing has impacted his health, what his approach to social media usage is, and plenty more. Take a listen to his set from S2O Festival in Bangkok below, get ready for his set at EDC Las Vegas this month, and read on for an in-depth look into his life!
Stream David Gravell – Live at S2O Festival 2019 Bangkok on YouTube:
---
Thank you again for speaking with us today! How does it feel to play the first edition of Dreamstate Vancouver and how did you prepare for the event?
For me to be back in Vancouver… it's very awesome. I came here four or five years ago, I played the show with Heatbeat and I'm very happy to be back here. I prepared a nice live set, I played four new tracks that hopefully are going to be released this year. I've been working on a lot of new stuff and I have a new sound that I'm working on.
You've been scheduled to play at several Insomniac events this year. You were just at Beyond SoCal, here at Dreamstate Vancouver, and you're going to play EDC Las Vegas as well. How do events in North America differ from the ones in Europe?
I think in the United States, they are a little bit more educated in EDM and trance and they appreciate it a little bit more. In Europe, most of the people are a little bit spoiled, I think. That's how I see it, and when I'm in the United States, people are very honest. I had a guy here who said, I listen to your music every day while in the shower.
It's stuff like that which I don't hear in Europe. Here in the United States and in Canada, people are very, very honest and in your face, they just say it. I like that because then you break the ice instantly, and that's why I love my friends here in the United States.
That's very interesting. A lot of artists have some difficulties with hearing criticism in situations like that.
Yeah for me, I also sometimes hear negative things, but I see negative things as a way to see my work from a different perspective. I always read what's online, not so much as I did years ago though. Now I have all my social media but I try to live in a little bit more in the moment. I try to live a little bit more in the moment. For example, today I played some new stuff and I just say in the mic, "Hey, guys, I'm going to play a new track. Enjoy it." I want my fans to experience that instead of somewhere online. I want to let them experience something new and let them think about this night for many years.
We've noticed how social media has completely changed how the music industry works. You can see people live streaming and posting videos constantly. What do you think about social media's impact on music festivals?
I think it's in the middle. I live in Amsterdam and my history in music was at first the illegal parties. I went to illegal parties, then I decided to do my own parties in Amsterdam. So I did some illegal parties and also I did a few parties that were on the map. But when I was going to the parties and organizing my own parties you didn't see people with their phones. They were experiencing the party that night and the next day, they still remember everything that they did at the festival.
Now you have a live stream. And I think that's a good thing because when I do shows when there is a recorded set, I try to make the set as good as possible so you can listen to it again over the next few years.
But then again, social media is getting a little bit crazier, in the way that you have to show everyone what you're doing and you have to show the whole world that you are at the festival. I think social media should be not about showing yourself off in a certain way, but more about having your friends and your family interact. I can show my fans what I'm working on, I can show my family what I'm doing while I'm traveling. So I think it has some good things and some bad things.
A few months ago I decided to go offline and I deleted all the apps on my phone. I have just a few things on my phone that need to be there to do my job, but I try to be not online in a way that you are checking your phone all the time. I noticed that when I was very creative years ago, I didn't use Instagram, I didn't use Facebook. It's very addictive and I am not that addicted anymore. So I try to not use my phone as much as I used to and it's opening a lot of doors for me now so I can get more done. If you just use your phone a few times a day, I think that's the way you should do it.
Hopefully, people will also put down those phones at live shows too. You've played at other editions of Dreamstate before, so what are some of your favorite dream state memories?
My first Dreamstate was in San Bernardino last year. It was also recorded and it was very special because I've been playing in Los Angeles for a few years now. So when I played I made so many people happy because I did something a little bit differently than what the other DJs were doing, and I made a lot of people happy that day.
When I played at Beyond Wonderland, all those people that were there the first time at Dreamstate, they were there as well. A lot of people were sending me messages asking to take a picture or telling me that my set was the best of the whole festival. The thing is, the busier I'm actually getting the less time I have to actually talk to my fans and to take pictures because it's a big festival. So when I came to Beyond Wonderland it was very special because many of those people were there again and they follow me everywhere I go. Dreamstate changed a lot of things for me.
You've also done so many remixes over the years like "Communication" and "Man on the Run". What trance classics are you looking forward to remixing next?
I haven't actually opened the secret box. I have so many classic tracks that I want to remix. I have a folder with a lot of classic tracks and when I have a big festival coming up or a very special event like ASOT, I open a folder and I check which one I'm gonna remix right now. So yeah, it can be anything.
I like the old classic trance tracks, I know almost every track. So I try to find a special moment also to let the people interact with the new sound that I'm introducing. It's very nice to see that there's a lot of people who are liking the sound that I'm recreating from something that's already created before.
I love the ones that you do because you bring them back to life. It's nice to get that update because you treat every remix with the same love and care. You're not just throwing you out there just to get attention, you do it out of place of love.
Every remix or rework that I'm doing, I try to keep a few elements the same. There need to be a few elements that sound exactly the same, like the melody, always, but also the sound. But I try to make it fit with the sound that we are living in and also to recreate it in my sound to keep the listener as satisfied.
I remember when I did the "Communication" remix, I made the remix just for fun and I sent it to Armin. He said to me, "what the hell did you do" but in a way that he was so happy with it, and within a month he wanted to release it. So it was like a special gift and he was very happy about it, so that's why he released it as soon as possible.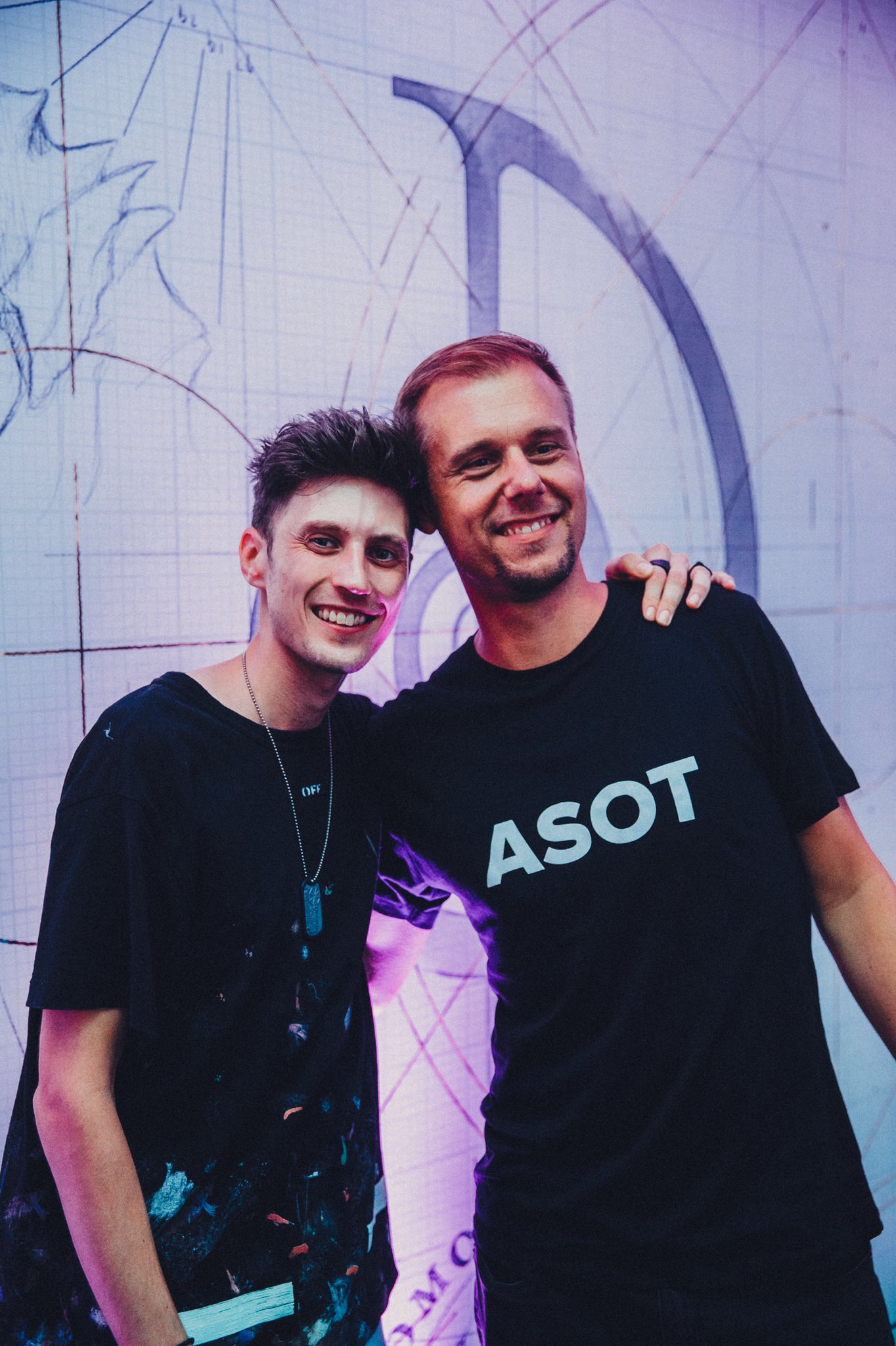 Last year was great for you with "The Future" coming out and "Trance ReBorn" with Andrew Rayel, what are some goals you're focusing on this year?
Last year was a pretty hectic year for me, it was pretty insane. In fact, I was flying like a lot and I was getting sick. I was doing all the shows and I was doing a lot of them but also I lost a lot of weight so I got sick at the end of the year. I went on holiday which helped me a lot. I went with one of my best friends we went to Scandinavia to Sweden to be in nature to actually get better. But I was not able to make a lot of music because I was traveling so much and I was not feeling well, so it was a very hard thing for me.
Also, I couldn't focus on the music that I had in mind for so many years. The last few tracks that I did was "The Future" and actually "Trance ReBorn", and I did the remix for Cafe Del Mar. Right now I'm still working on all the music, but I have this sound in my head that I really want to bring out to all my fans and I'm finishing as we speak a lot of those songs. It's a new direction that I'm actually going for, but I will not let my fans down because it's a sound that's really improved the things that I already did. I'm looking forward to releasing all the songs that I'm working on now.
Like an EP, I think I saw on Twitter.
Yeah, we're going to introduce a lot of songs. I've been working on the EP and also we're gonna make it happen. The songs that I did before, we're going to do more songs like that, we're going to do a second version of all the songs that I did like those and a lot of new vocal tracks as well.
You don't typically do a lot of vocals.
Yeah, the thing is, it's very difficult because as a trance artist you don't have as many streams and these days vocalist, labels, and management are only focused on that, so they pass on working. So last year, I met a lot of cool people, new fresh people, new vocalists. I have this vision, but many vocalists just want to work with big artists. And that's a little bit of the other side of the industry. But I have a lot of tracks already finished, so it's just a matter of trying to find the right people that want to work with me.
Looking back at last year being a difficult one with your health and traveling around, what do you feel the music industry can do to help curb the strain on artists?
It's very difficult sometimes. You want to make every show that you do as good as possible. It's very hard in this industry to say no to shows because you will let your fans down. Also the bigger you get the more difficult it gets. I have been living a life the last three years that was very difficult, but you don't see it on social media. Many of the people only see me on stage and that's it.
But there's also a private life… I didn't have a private life anymore. I didn't see my friends. I didn't see my family a lot. But I'm still smiling every time my fans see me and the other side of me they have never seen before. They haven't seen me sad they haven't seen me where I've been flying a lot with no sleep. It's a different side that not many people will see, only my family and my friends.
That's a very difficult side. And I think what happened with Avicii, for example, it could have been totally different if he was surrounded by friends all the time because it was making him very happy. And if there were some more people in the industry, not the management side, listening to what he had to say. I think he would still be alive.
Yeah, it's really hard to see because he was saying "I cannot do this" but didn't want to disappoint his fans. It's so incredibly hard to watch.
It's not only your health, but it's also in your brain. When you do a show, you get a feeling because you make people happy and they will receive the energy and you will get the energy back. If you do that for every weekend, for a whole year it will drain you and you will be empty. You have to be very careful.
All the times when I do a whole tour, when I do shows every weekend, when I come home I have to feel that energy again. You do shows for so many people, then you go back to your hotel room and there are no people in your hotel room, so you have to deal with it. That whole picture is very difficult for many, many people and I've seen it and I've seen many people struggling with it. I'm also struggling with it many times, so I try to find a lot of distraction. For example, after the show tonight I'll be at the airport and I will be alone again. It's the way it is and you have to make yourself happy many, many times.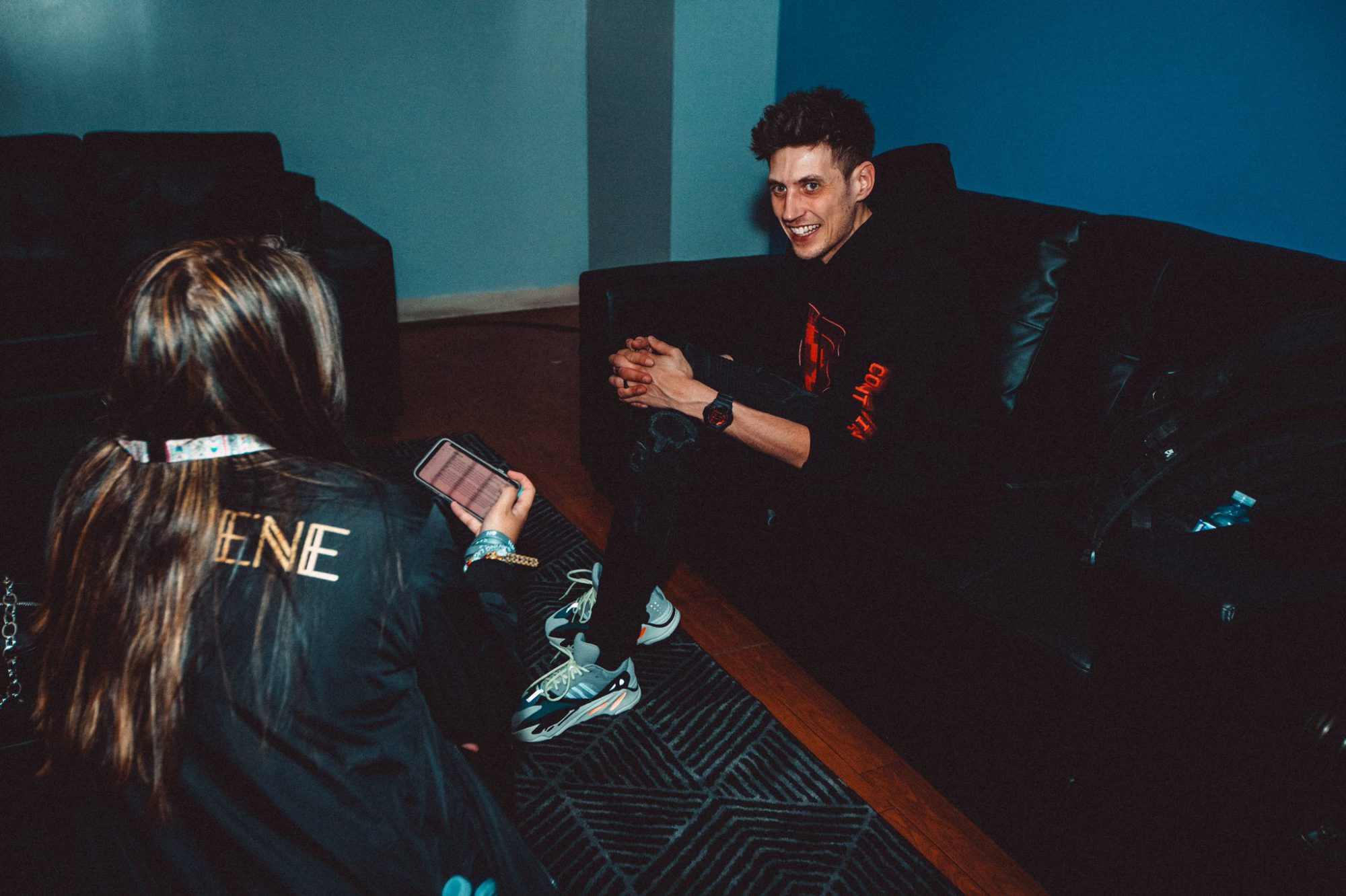 Thank you so much for honesty about this. I think it's important for more artists to speak their part about the other side to the life that many people think is so great.
From when I started traveling in 2014, it's a completely different side of where I am now. You try to always look at the bright side and you try to actually push the negative feelings away. Now I'm eating healthy, going to the gym, and my sleeping routine is better. When I'm at home I go to sleep very early and get up very early. So my whole way of living is completely changed in the way that I tried to be ahead of negative thoughts and negative feelings.
I am so happy that's working out for you and you're taking time to take care of yourself. Moving on to the final question, with summer coming up what is a trance song that you love that you'd put on a summertime playlist?
I think there's a new song that was just released from Armin and Shapov, "La Résistance De L'Amour". He opened ASOT with that song, I was there and I was listening to it and it was a really good song. It's a new sound. It's very euphoric. I think it's also the way Shapov was listening as a child to music, that's where he was getting inspiration from. He's using that in his new music and Armin loves his sound so it's a perfect combination
Well, thank you so much for taking the time to talk with us today!
Thanks, no problem!
---
Connect with David Gravell on Social Media:
Website | Facebook | Twitter | Instagram | SoundCloud | YouTube