sumthin sumthin delivers a fresh release full of glitchy percussion textures and a chunky bassline on his latest single, "Vivid".
---
Los Angeles-based producer Conrad Woodul, more commonly known as sumthin sumthin, has been making some major moves in the scene this year with the release of tracks like "Home" and "Gryme". Now, he's given us even more electronic goodness to listen to as he self-released his fourth single of 2019 today, "Vivid".
This track has a slightly different direction from his previous work. "Vivid" has a mid-tempo/house feel with unmistakable sumthin sumthin groove, further expanding Woodul's repertoire of sound and rhythm. Take a listen to the tune below and if you like what you hear, check his set out when he heads to New Orleans on May 18 at Republic NOLA!
Stream or purchase "Vivid" on your favorite platform and read on for my review of the track!
Stream sumthin sumthin  – "Vivid" on SoundCloud:
---
"Vivid" greets us with a blend of ambiance, vocal atmospheres, and a feelsy chord progression.
Words can only do so much justice to moments like the introduction of "Vivid". The space is vast and emotional, transportive in a way that words are not. The vocals contribute a human element we can easily latch on to. Blending these softer movements with the drop to come seems to be sumthin sumthin's forte.
As the track builds from the intro we get a tease of the main bass line. "Vivid" drops into a minimal four-on-the-floor groove, complete with chunky bass line, rhythmic accents and sound design twists.
Throughout the first and second drop, we catch snippets of swells and ornamentation that play roles in many of his releases. Woodul's reuse of signature sounds has helped define the project, making many of his tracks recognizable to anyone even slightly familiar with his past work.
Post-drop we get a similar build, teasing some additional wing dings that show up in full force through the second drop.
These glitchy percussion textures are so present in sumthin sumthin's tracks that at this point, I feel like I need a name for them. "Metallic vowels" bounce through the section, and if this doesn't get the dance floor going then god help us all. The track slowly starts to strip away elements, leaving our drums and occasional synth flourishes (a perfect mix opportunity for all the DJs out there).
It comes down to Woodul's taste.
If I felt like sumthin sumthin presented something lackluster I wouldn't hesitate to address it but he definitely exceeded expectations. I'm convinced Woodul could try his hand creating a variety of genres while staying true to what makes his music distinct. Many producers chase that seamless blend of beauty and aggression and sumthin sumthin nails it.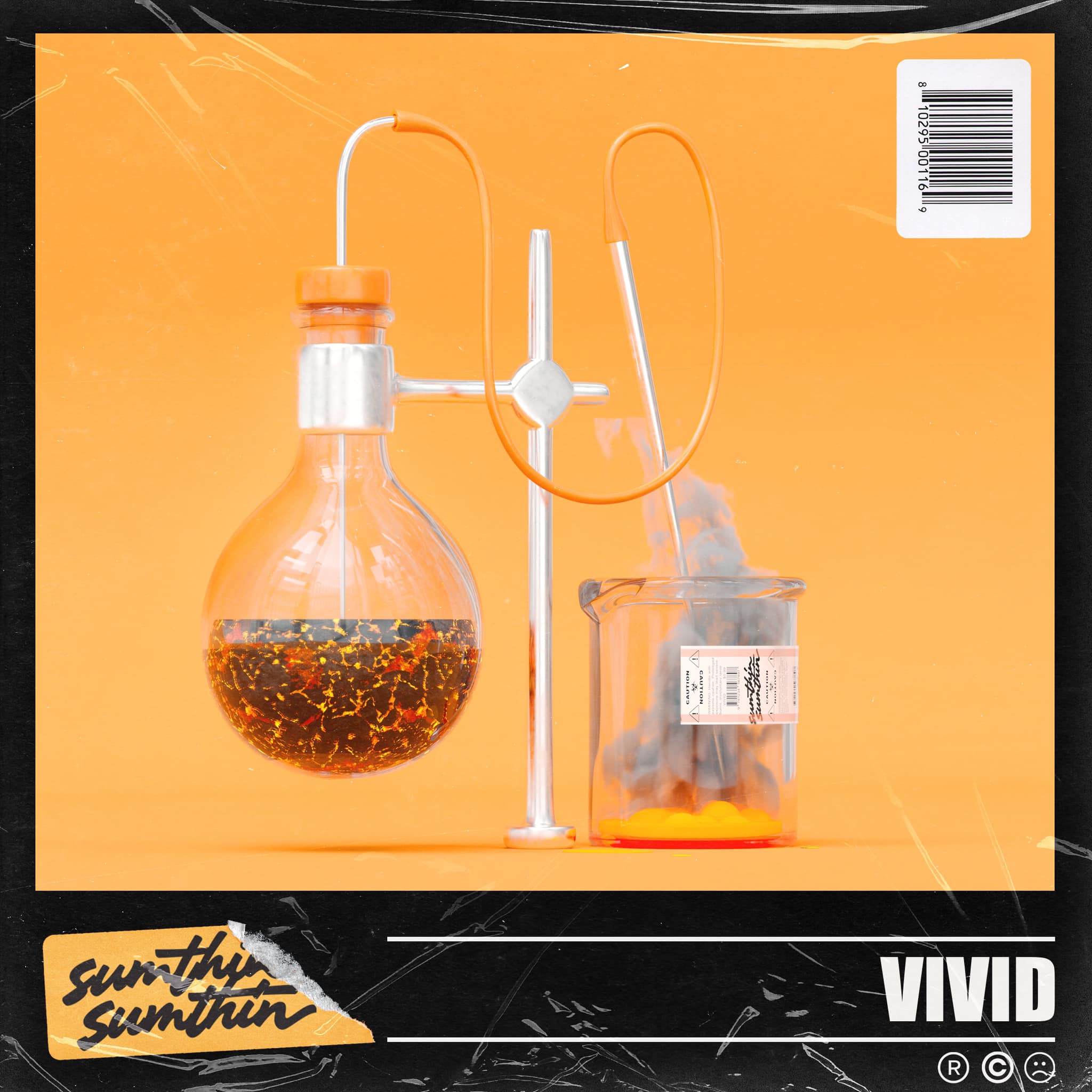 ---
Connect with sumthin sumthin on Social Media:
Facebook | Twitter | Instagram | SoundCloud