Kendoll sat down ahead of her set at Beyond Wonderland SoCal to chat about her recent releases, the biggest takeaway from her time at ICON Collective, and more!
---
If you've been digging through the house music crates as of late then you've more than likely come across a track from rising star Kendoll. Originally from the Pacific Northwest but now residing in Los Angeles, she has been quickly rising through the ranks with her infectious sound that have listeners falling deeper in love with upon each release.
Closing out 2018 strong by releasing collaborative track "Anxiety" with VNSSA and tech tune "Hang Up", we knew she would be making major waves in the new year. 2019 has already seen Kendoll drop some monster tracks for dancefloors to lose their minds to with "OMG" and the Dead Or Alive EP, and she has another offering in store soon with the Playhouse EP dropping this week.
Aside from her productions, Kendoll absolutely demolishes crowds when she takes the stage as well. With b2b sets at shows like the Night Bass 5th Anniversary earlier this year and another stunner of a performance at Beyond Wonderland SoCal, if she's not on your radar then you're missing out.
Looking for some insight into her sound, how she's grown as an artist, and more, we caught up with Kendoll ahead of her set at Beyond SoCal for a quality chat. Pre-order the Playhouse EP on Beatport and read on for our interview!
Stream Kendoll's Dead Or Alive EP on SoundCloud:
---
Hi Kendoll, thanks for chatting with us today. You blew us away with the release of Dead or Alive EP earlier this year that had us falling head over heels with your sound. What was the production process like for that release?
You know, I really didn't have a vision for any of those tracks. That was one of those releases where I just let me creative process go wherever the hell it wanted to. And I noticed that a lot of the time my music comes out the best when I'm not trying to get on a certain label or trying to have a certain sound. I'm just opening up a blank slate and doing whatever my heart desires and that's what came out. And yeah, it worked out really nice and was a fun EP to make. I really liked that it's just different from what I normally make, so I was excited about it.
Back in February, you dropped a bootleg of deadmau5 and Cypress Hill's "Failbait", which is pretty amazing. What led to the decision of putting your spin on this track?
Okay, funny story. I went back to Seattle to go home for the holidays for a little bit. I drove so I could bring my cats with me up to my parent's house because I wasn't about to spend Christmas without my cats. I was listening to the mau5trap playlist and he had "Failbait" on it, it's a full-on hip hop track with Cypress Hill and the percussion and vocals on it blew me away. I just kept on listening to it over and over again and I knew exactly what to do with this track. The second I started working on it, time just flew. Most of my creative process is just flow, I start something and then I can't stop, and that was one of them. And it came out and I think I did pretty good. So I'm stoked on it.
You've already seen support from major labels like Psycho Disco and Night Bass. What has it been like to work with these imprints on your releases?
It's been a dream. I used to be a dubstep DJ when I was 16 and I really liked that wubby sound. But then I came across a Jack Beats track and an AC Slater track and I went down this rabbit hole, no pun intended. I started finding all this garage music and I told myself that I wanted to make every single bit of this, so I sent myself off to school.
I had Ableton already and thought it was literally rocket science, but I wanted to know how to work every single bit of this program. I wanted to be able to do whatever the hell I want basically, that's what led me. I was trying to go on Night Bass for probably about four years sending tracks and then I had the mentor Petey Clicks at ICON. He really just shot me off into my inspiration of making really good house music and finding my sound. I haven't been catering my music to Night Bass, I've just been making me, and they love it.
Oh, nice! So earlier this year, you went b2b with Blossom at the Night Bass 5th Anniversary show at Exchange LA. When you take the stage with another artist do you just go with the flow or is there some level of planning that you both do?
So she likes to plan and I think that's a good way to go about it sometimes. There's a difference between playing tech house and meshing those tracks together, and then meshing garage tracks together. You know how dynamic garage can be, there's these crazy vocal break downs and then these weird breaks, you have to plan that kind of stuff out.
So that's what we did, we both had track lists and then we combined them together and it worked perfectly. We're doing it again in Miami and it's gonna be a really good set. We've got a good dynamic going and we also have a check that we're working on together right now too.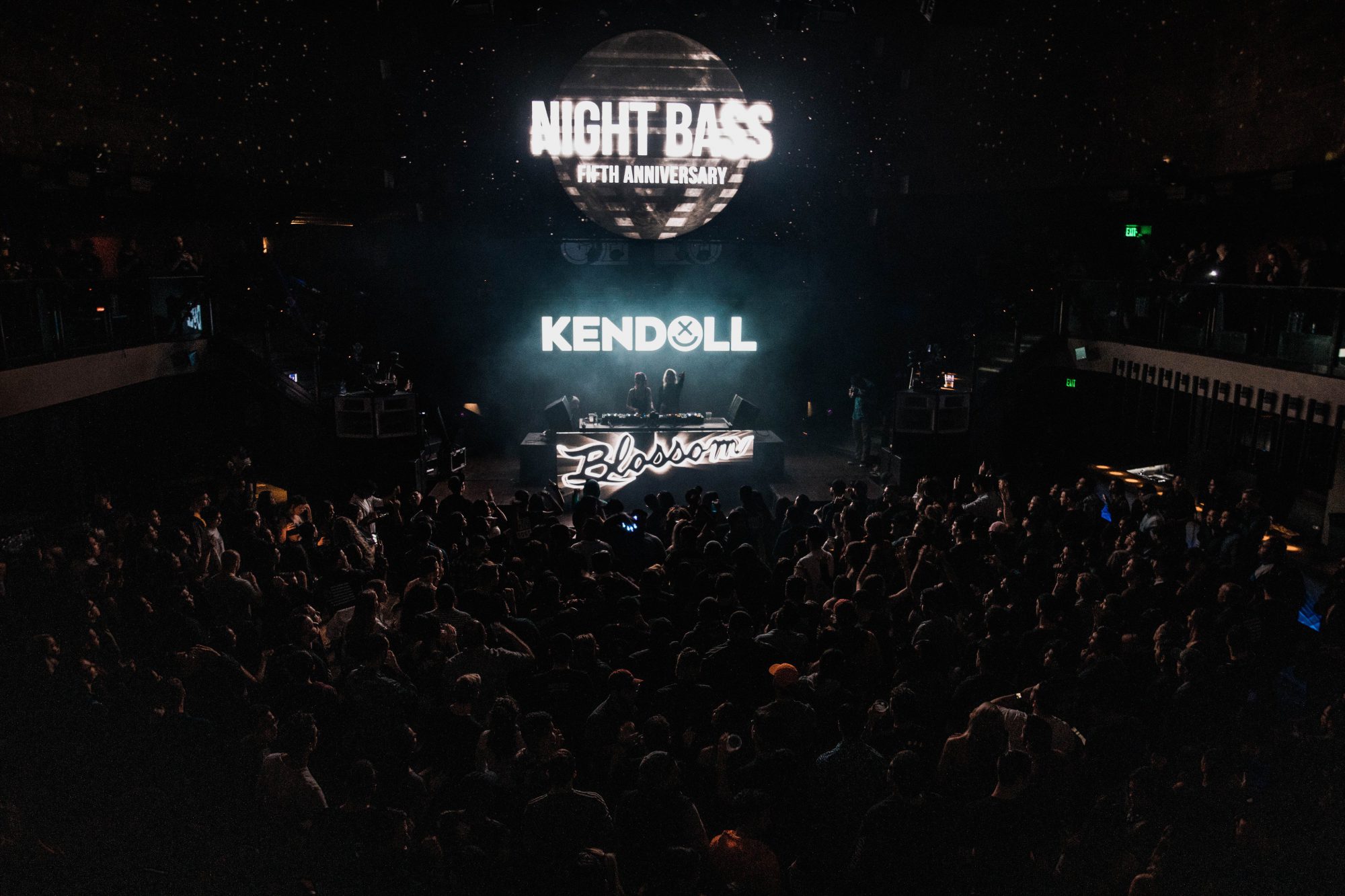 That's right, you'll be heading to Miami Music Week this year for a string of shows including the DIM MAK and Night Bass showcases. What are you most excited about ahead of your trip, and will there be any surprises in store for your fans?
So I'm very excited about that weekend. It's four shows in three days. So I've got Botnek, Dim Mak, Prescription, and Night Bass. It's great because at Prescription I'm going b2b with Freak On and we're going to do some dirty, G house kind of stuff. At Botnek I'll probably play more techies stuff and at Night Bass, Blossom and I are gonna throw the garage basslines. And then at Dim Mak I'll play my poppier house tracks. I have a plan for all of them, and I have 20 unreleased tracks right now. You guys will hear a lot of them today when I play. So, yeah, that's gonna be fun and those are the surprises in store!
For someone who hasn't traveled to the Pacific Northwest and experienced electronic music scene up in Seattle, can you share what you feel makes it stand out and how it's helped shape you as an artist?
Yeah, it's very connected. There's kind of a hierarchy in the Seattle music scene and a lot of people stay there and become the kings and queens of the music nightlife. But it's just a matter of wanting to branch out to the rest of the world or not. Some people are content with owning that scene and curating their own nights. I had a lot of fun doing that for a while, but I had bigger goals in mind. So that's why I sent myself off to LA to go to school, learn everything, and then just take over the world instead of just Seattle. The Seattle nightlife scene is amazing, there's tons of talent there, lots of house music talent. I love Seattle.
As a graduate of ICON Collective, what was the biggest lesson you learned while attending classes there that sticks with you today?
Be friends with your teachers. Hang out with your classmates and work with them so you learn their bag of tricks and can incorporate their bag of tricks and your own. And then honestly, most of it is just networking with people. You learn the basics, and I've learned a lot from the classes itself, but the stuff that I learned from being friends with the teachers and having good mentors has been the main point of it.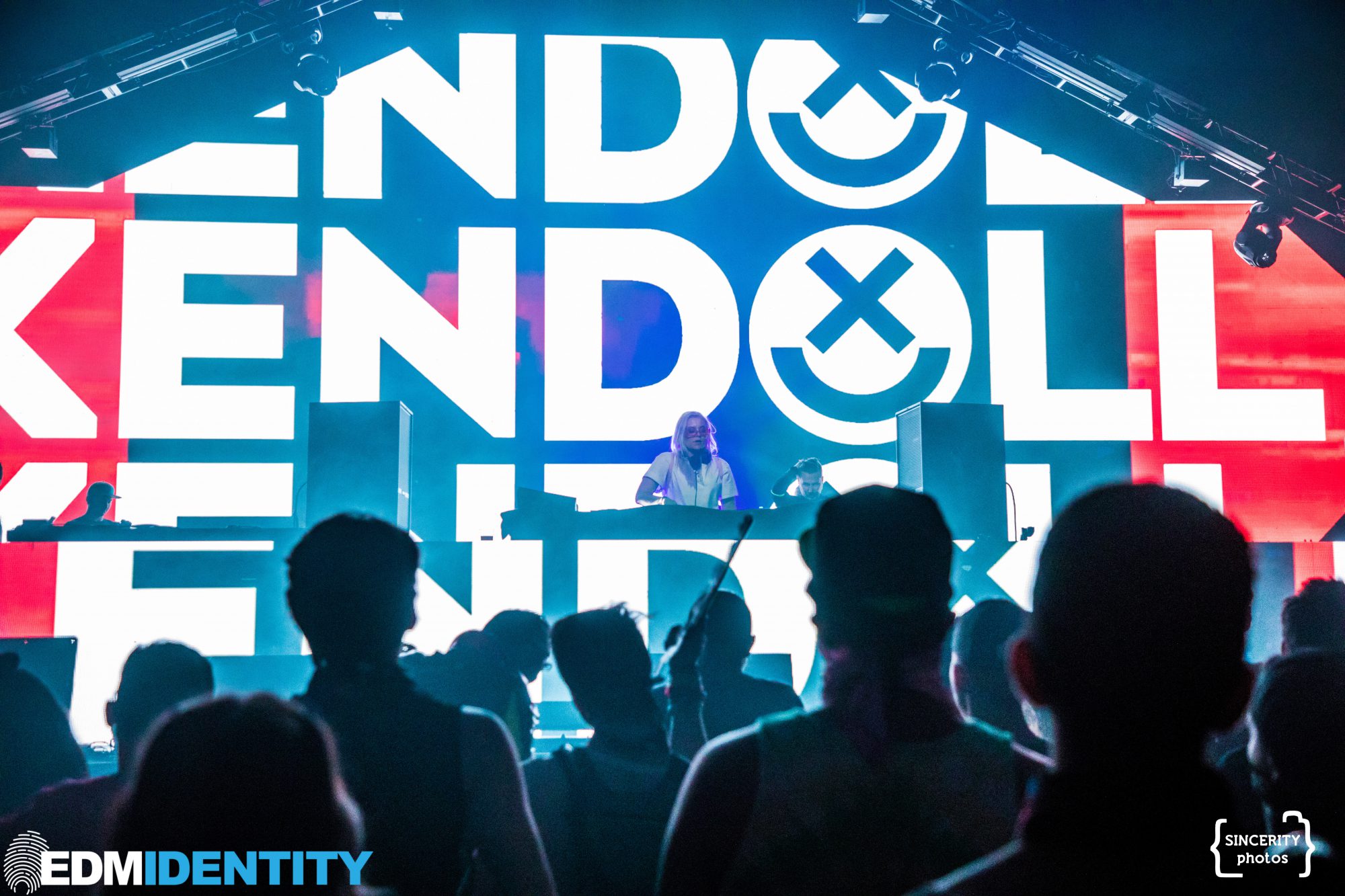 In a recent interview, you said you would advise a younger version of you to take care of yourself, stay active, and stay healthy. What kinds of activities have you found that help you stay healthy on the road?
I love running. I've been on the kick of running two to three miles every morning, I like the feeling of soreness. And if you have anxiety, which a lot of artistic people do and I do for sure, it's a really nice anxiety reliever to me and it helps better your body. If your body's feeling nice and you're putting good things into it, then your mind is good. I read and I write as well too, which has helped me a lot.
So I think that's very important and I didn't know that when I was going to ICON. Instead, I was just a hermit in my room doing my homework, eating pizza every day, and not running and I was like… this isn't me. So I progressed and then my music has gotten better and I feel better. I feel less stress and I feel better about myself.
That's awesome, we've heard that a lot from other artists as well. When you're not producing your own music or curating for your upcoming sets, what kind of music do you listen to?
This is a good question. Okay, so I'm making house music all the time and get exhausted of it. Well, not exhausted of it, but to a point where it's time to listen to something else. I listen to a lot of weird genre like synthwave and indie rock. I also like old school rock, Fleetwood Mac is one of my favorites. I love synthpop too, I'm a huge fan of Still Corners. Lo-Fi house is amazing and I listen to Lo-Fi Hip-Hop too like Nujabes, he passed away, unfortunately, but he was a Japanese Lo-Fi producer. I also like to listen to a lot of chill music like Tycho. Pretty much everything except for pop, country, electro swing, and mumble rap, no Lil Uzi for this girl.
Finally, if you could play a set anywhere in the world where would it be and why?
Tokyo, because I love Japanese culture and it's been a dream to go to Tokyo for a very long time. I plan to go there in October actually, but that's been my goal. I just really like the vibe over there and I watched anime too, so that played a part in it, but that's a huge goal of mine is to get over there.
Of course also to the UK because that's where my style generates from. So yeah, those are two places I'd love to get to that I hope I will be able to in the next like two years. I think that it's going to happen, so I'm excited about that.
Thanks Kendoll, and that's all we've got for you!
Thank you guys.
---
Connect with Kendoll on Social Media:
Facebook | Twitter | Instagram | SoundCloud