We celebrated five years of Night Bass with some of the label's biggest stars at a sold-out night at Exchange LA! 
---
For years now, AC Slater's label Night Bass has been dominating the electronic music scene with its one-of-a-kind basslines and squeaky house beats. Getting a loyal following especially amongst the LA scene with their always wild Night Bass Thursdays at Sound Nightclub, the label couldn't have chosen a better city to celebrate their 5th Anniversary.
With four sets of stellar B2B's on the lineup, this night was way too good to pass up. Unfortunately, we missed the first set of two rising female artists Blossom B2B Kendoll, although the ladies had the place packed and sweaty by the time Jack Beats and Sinden came on as we arrived. Even though we got to Exchange right around prime time at 11 PM, the security guards and bouncers kept things moving swiftly, getting us inside within ten to fifteen minutes.
After picking up some pink Night Bass bandanas at the merch table, we excitedly headed upstairs to get in on the action on the dancefloor. Some of our group bought VIP tickets, giving them access to the balcony area in addition to three free drink coupons and free water and Redbull all night. While the VIP tickets were significantly more expensive, the free drinks definitely made it worth the money.
We all initially headed into the GA lower level, which was already pretty tightly packed as Jack Beats B2B Sinden began to unleash some serious house heat. The two kept us bouncing to their infectious beats, always making sure to pay tribute to the signature Night Bass sound with each drop.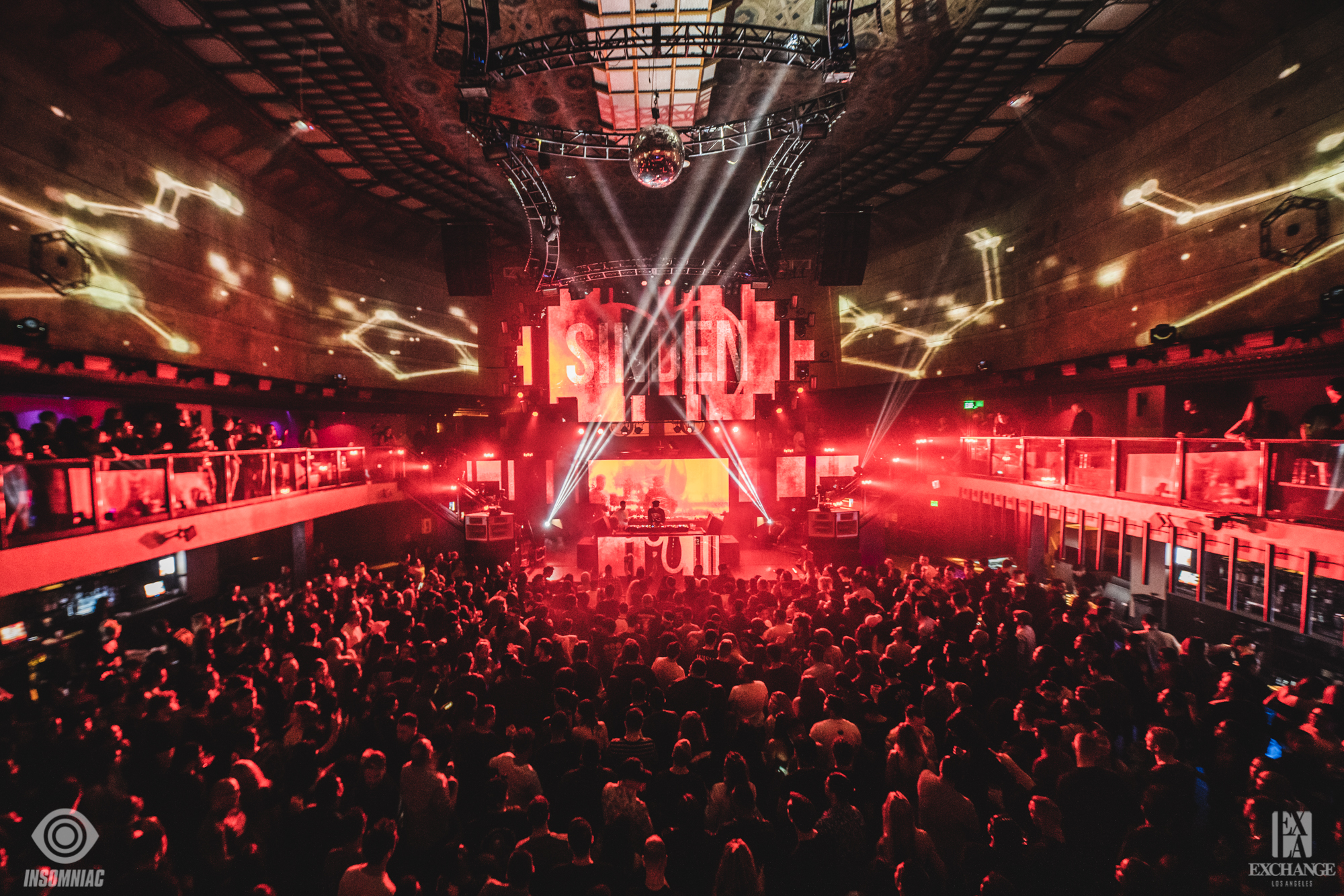 Next up, Anna Lunoe and RedLight brought some major UK House vibes. 
I was stoked to see Anna Lunoe again after absolutely loving her set at SnowGlobe a few weeks prior, and I'd heard nothing but good things about UK powerhouse RedLight. The two slayed their set, hitting us with bangers like Lunoe's "Badass" and Valentino Khan's "Lick It" amongst plenty of captivating basslines and bouncy beats. The lasers came out to play as well, rounding out the club's top-notch production of giant LED's, white fog cannons, and branded projections on the wall.
Last but certainly not least, label boss AC Slater took the stage with house master Chris Lorenzo. 
Opening up with the absolute heater "Bass Inside," the two took us on a heavenly bass-ridden journey and kept the club shuffling along from start to finish. Chris Lorenzo took the reigns about halfway through, dropping his new Anti-Up hits "Pizza" and "Hey Pablo" along with his intoxicating solo tracks like "Hallucinogen."
One of the reasons I love attending shows in LA so much is the energy and excitement in the crowd; the passion in the LA electronic music scene is something I haven't found in many other cities. You could barely hear the music as the whole crowd shouted the hilarious words to "Pizza" together!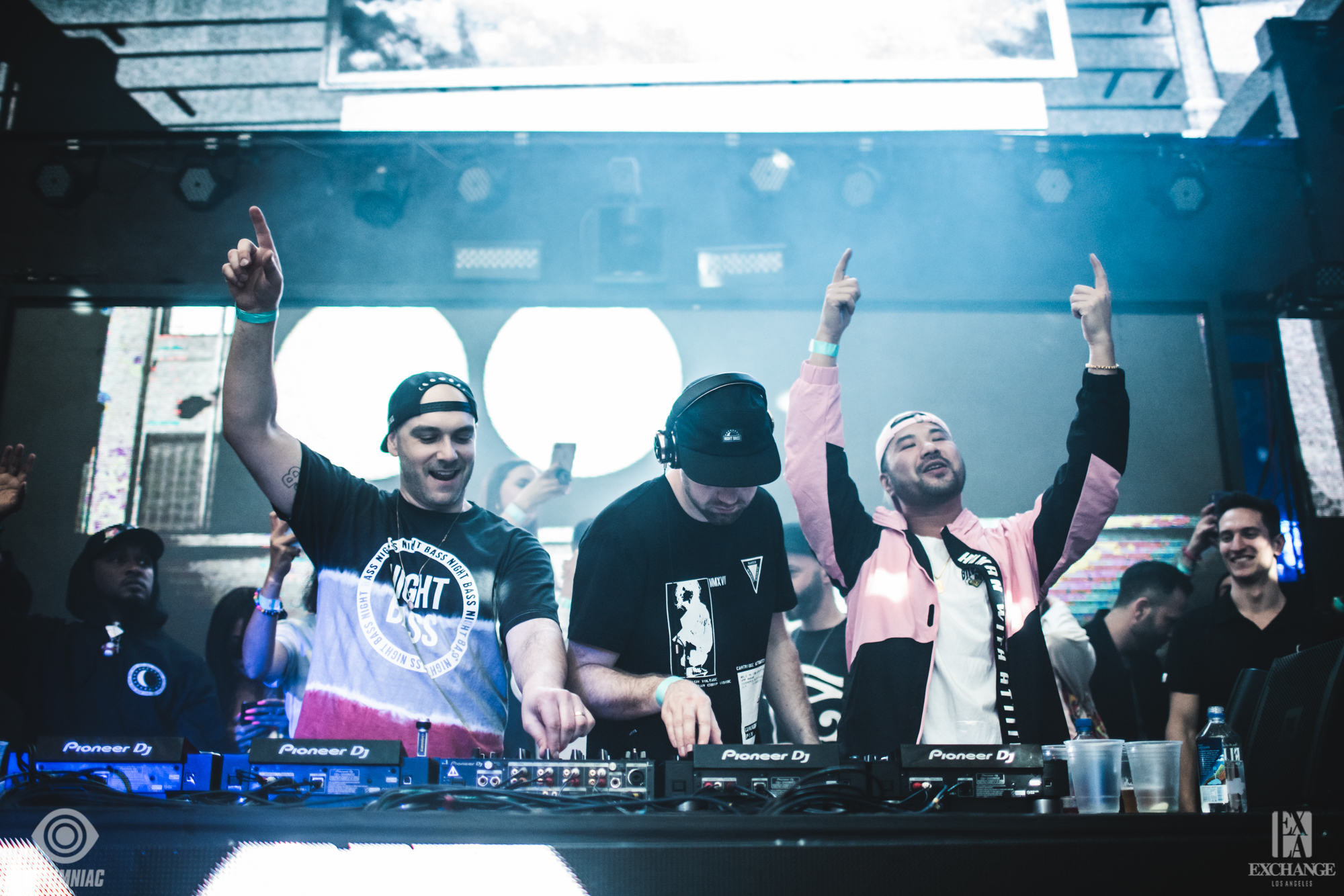 Things just kept getting better, as one of the label's biggest stars, Wax Motif, made a surprise appearance adding onto the already wild B2B set.  
The three dropped Wax Motif's remix of arguably the label's most famous track, "Fly Kicks," raging on stage as the crowd went bonkers. They continued blowing our minds, dropping in some fun party tracks but switching them up with classic Night Bass drops. My friends and I ended up making it right up to the front for the last bit, witnessing first-hand the entire Night Bass crew partying up on stage, celebrating a massive five years.
Just as we were starting to get tired, Wax Motif got on the mic and announced that they were going to keep things rocking until 3:30 AM, half an hour past the original end time. We couldn't leave now! We danced and danced as Wax Motif and Sinden kept the beats flowing for the last few minutes, bringing things to an epic close.
I couldn't have had more fun celebrating the Night Bass 5th Anniversary. Just feeling the energy in the crowd and the passion of the artists on stage, I have a very good inclination that Night Bass will be around for another five years, if not indefinitely!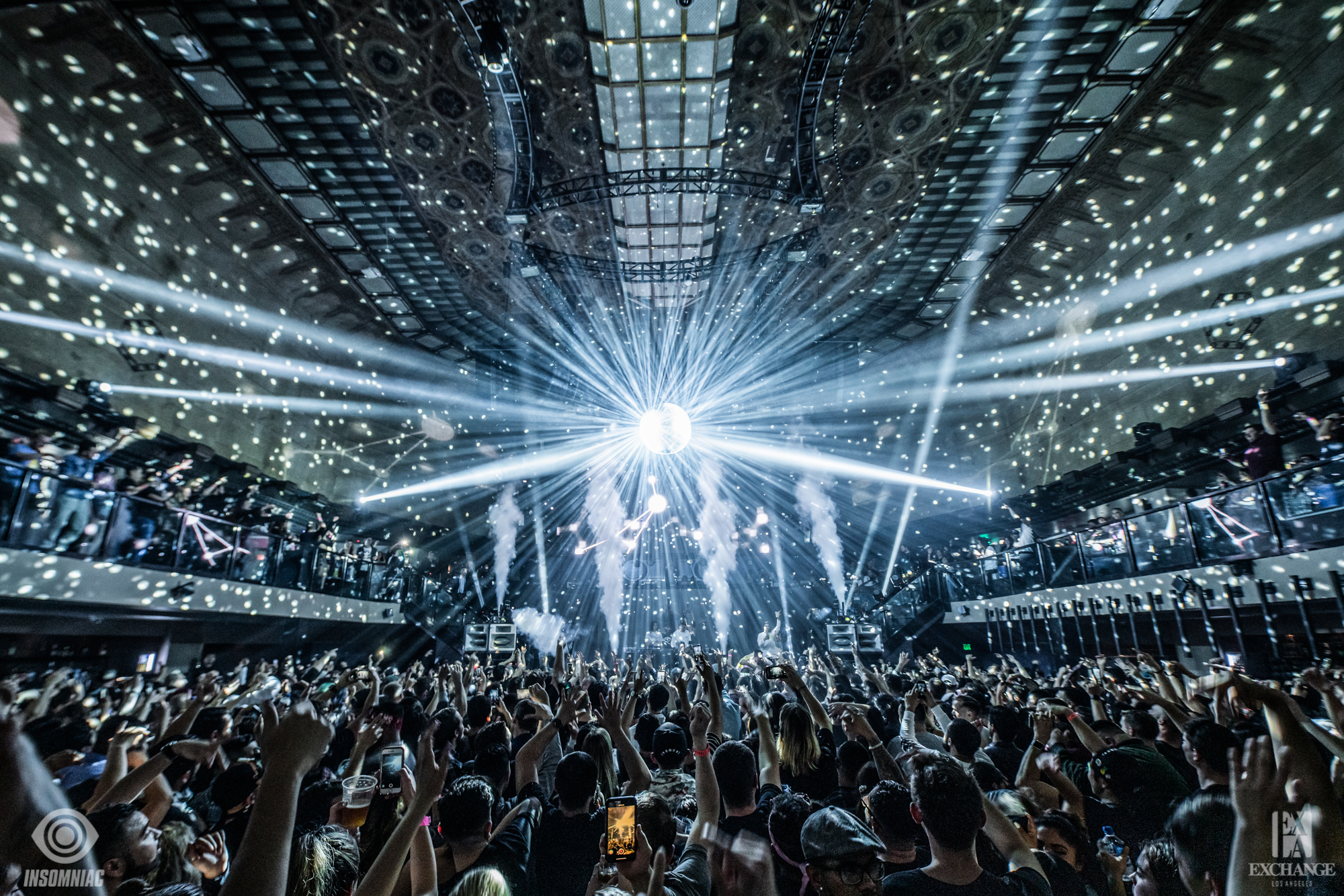 ---
Connect with Night Bass on Social Media:
Website | Facebook | Twitter | Instagram | SoundCloud | YouTube