There's no doubt that house and techno have stolen the spotlight on the Coachella lineup this year. Check out some of these artists you won't want to miss!
---
As the 20th anniversary of Coachella grows on the horizon, the hype surrounding the festival continues to grow as attendees have been patiently awaiting the set times while packing up their bags. Bringing yet another jam-packed lineup to Palm Springs, this year's edition has plenty to offer music fans of all shapes and sizes.
If you're a fan of the underground styles of house and techno, though, the 2019 edition is simply irresistible as it features long time legends and a plethora of new-comers as well. To help you navigate some names you'll want to be dancing to at stages like the Yuma, I've made some picks of artists you should definitely check out on the Polo Grounds this year. Check them out below and let us know who you're most excited to catch in the comments!
Related: Check out seven artists to catch at Coachella from James, along with the lineups for the Do LaB and Heineken House this year!
Six House & Techno Artists You Should Catch at Coachella 2019
---

Blond:ish
Facebook | Twitter | SoundCloud
It was back in 2007 that Blond:ish was originally formed by Vivie-ann Bakos and Anstascia D'Elene Corniere in Montreal, Canada. The duo were promoting and preforming at the Cherry Nightclub for a weekly party that carried the same name, and as time went on people started referring to the duo as Blond:ish and the rest is history.
As of 2019 Vivie-ann Bakos continues to carry the Blond:ish title solo, as she brings a fresh individuality to her solo performances and productions. Coachella 2019 will be her first year gracing the legendary decks of the Yuma Tent. One of my personal favorites 'Wizard Of Love' is sure to get the dance floor grooving!
---

Chris Lake
Facebook | Twitter | SoundCloud
Following an absolutely massive 2018 that only continued to build on his historic career, Chris Lake isn't slowing down anytime soon. Already with a laundry list of epic performances in the new year, including plenty during Miami Music Week and a string of sold out b2b shows with FISHER at the Shrine, if you weren't thinking about attending his set we hope you'll change your mind.
On top of the performances, Chris Lake has been busy in the studio and has helped set the direction of where the house music scene is headed. Launching Black Book Records last year, the British producer has released hit after hit that ranged from tracks like "Turn Off The Lights", "Deceiver" with Green Velvet, and more recently "Concentrate". All of these instant classics will surely shake whatever stage he's playing to the core, and here's hoping he'll be at the Yuma.
---

Kölsch
Facebook | Twitter | SoundCloud
One of the most renowned artists who will be playing a set full of underground tunes at Coachella 2019 is none other than Danish producer Rune Reilly Kölsch, better known as Kölsch. Last year, Kölsch graced the stage in a limited number of locations on the North American continent, so we're excited as ever to see him head to the Polo Fields this April for what's sure to be a set you won't want to miss.
Kölsch is an absolute master of walking the line between house and techno. His productions pair bright synth leads with deep, dark baselines taking your eardrums on a rollercoaster ride. The Danish producers latest release 'The Lights' is an etherial exploration of exactly that line, but we also have thoroughly enjoyed his albums like 1989 and sets at iconic locations like the Eiffel Tower.
---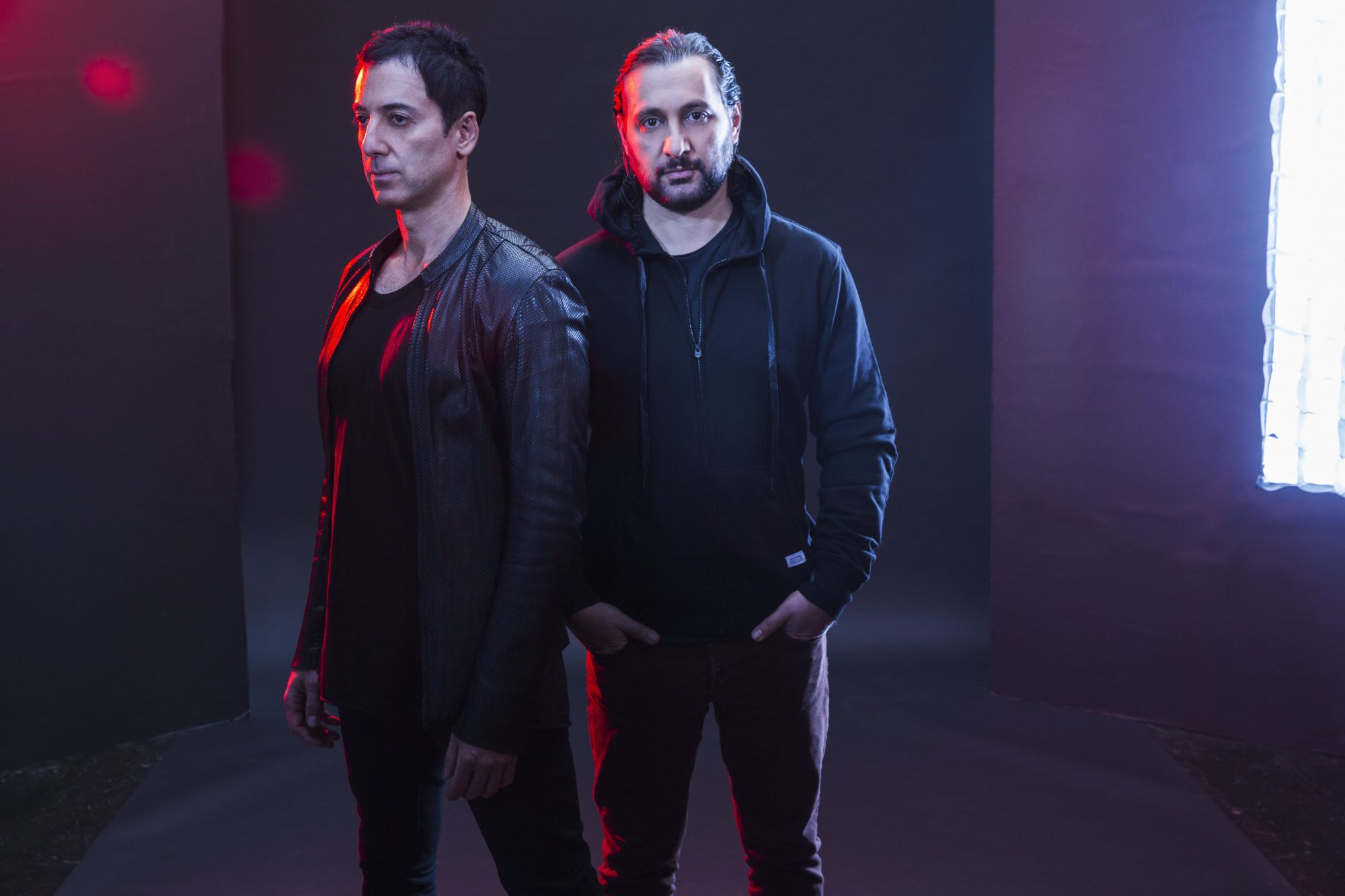 Deep Dish
Facebook | Twitter | SoundCloud 
Dynamic DJ duo Ali "Dubfire" Shirazinia and Sharam Tayebi known as Deep Dish are set to reunite for Coachella this year and it's a show you won't want to sleep on. Since first joining forces, these two masters of house and techno have been revered worldwide for their out-of-this-world DJ sets. After briefly disbanding, the two have since reunited to release new music and play sets in iconic locations like Ibiza, now, they'll be returning to Coachella for their first appearance together at the festival in 15 years.
Throughout the duo's storied career they have released countless tunes that are simply legendary while also working on remixes for everyone from Madonna and Justin Timberlake to Coldplay and Dido. Expect their set to be bursting at the seams with quality grooves, and anyone who considers themselves a house and techno fan needs to be there.
---

Idris Elba
Facebook | Twitter | SoundCloud 
Perhaps one of the most famous names on the Coachella 2019 lineup is also the most unknown: Idris Elba. Formally known as an actor in movies such as Thor or on the television series The Wire its his music side that has clearly taken over as of late with sets in Ibiza and even Creamfields UK last year.
The story behind Idris Elba as a DJ spans much larger than you might think as over the years he has been known as Big Driss, Big Driss The Londoner, Mr Kipling, and others. His original productions range from groovy deep house to very refined techno tracks that consistently pack dance floors all over. This will be a fun set that you won't want to miss, so make sure to check it out!
---

Yotto
Facebook | Twitter | SoundCloud 
Since first joining the Anjunadeep family in 2015, Yotto has seen a string of massive releases under the label and last year he dropped his debut album Hyperfall to the praise of many. An artist who carries a mixed bag of production talents with him, its not just his originals that have us swaying to the beat but also his unreleased edits as well.
On the performance front, Yotto has proved time and time again that he is a master of setting a tone with his melodic, progressive house sound. Now, he's making his triumphant return to Coachella for the first time since 2017 and will surely leave everyone impressed.  Don't miss your chance to dance with this budding house music superstar on Sunday in the greatest desert disco.
---
Connect with Coachella on Social Media: