RL Grime proves that Sable Valley is a force to be reckoned with through its first release "Arcus," a massive collab with graves. 
---
If there's one artist that never fails to bring the heat, it's none other than trap king RL Grime. Making a name for himself years ago with tracks like "Core" and "Tell Me" that redefined the concept of a banger, he's shown time and time again his true talent and ear for what's next. After releasing his extremely well-received NOVA album last year, RL just keeps climbing with his very own record label Sable Valley, which has just been announced in conjunction with its initial release "Arcus".
You might recognize "Arcus" from his famous yearly Halloween Mix as well as his recent sets (it absolutely went off at SnowGlobe!). Clearly, this collaboration with fellow trap producer graves was heavily anticipated, and RL couldn't have picked a better track to showcase the talent we can expect to find in upcoming releases on Sable Valley.
"Since the inception of RL Grime, I've had this goal in the back of my mind to start my own label. My Halloween mixes have always been an outlet for me to curate and showcase new music, but the natural next step for me was to start a label. My whole life I've been obsessed with the process of searching for and finding what's next, and this is a way for me use my platform to highlight emerging talent that I believe in. "Arcus" is the first release, and it felt like the perfect song to set the tone for what Sable Valley is about."

-RL Grime
Purchase or stream "Arcus" on your favorite platform! 
Listen to RL Grime & graves – "Arcus" on SoundCloud: 
---
"Arcus" perfectly brings together all of the signature RL Grime sounds that we've grown to love; bittersweet melodies, piercing vocals, and a massive trap drop that you'll feel deep inside of you. Combining forces on the tune, RL Grime and graves use an entire orchestra of sounds to create such an all-encompassing, epic feel. The finished product is a true masterpiece that is sure to be played out in the masses.
Just as exciting as this new track is the concept for Sable Valley! The "Orientation" video displays the awesome futuristic theme for the label, featuring a scientist that claims the Sable Valley Institute has found a "process of creating and recording a new type of auditory experience," and that we should join in "a new way to coexist through sound." We can't wait to hear what new forward-thinking music is to come from Sable Valley; if "Arcus" is any sign, we're in for some fire!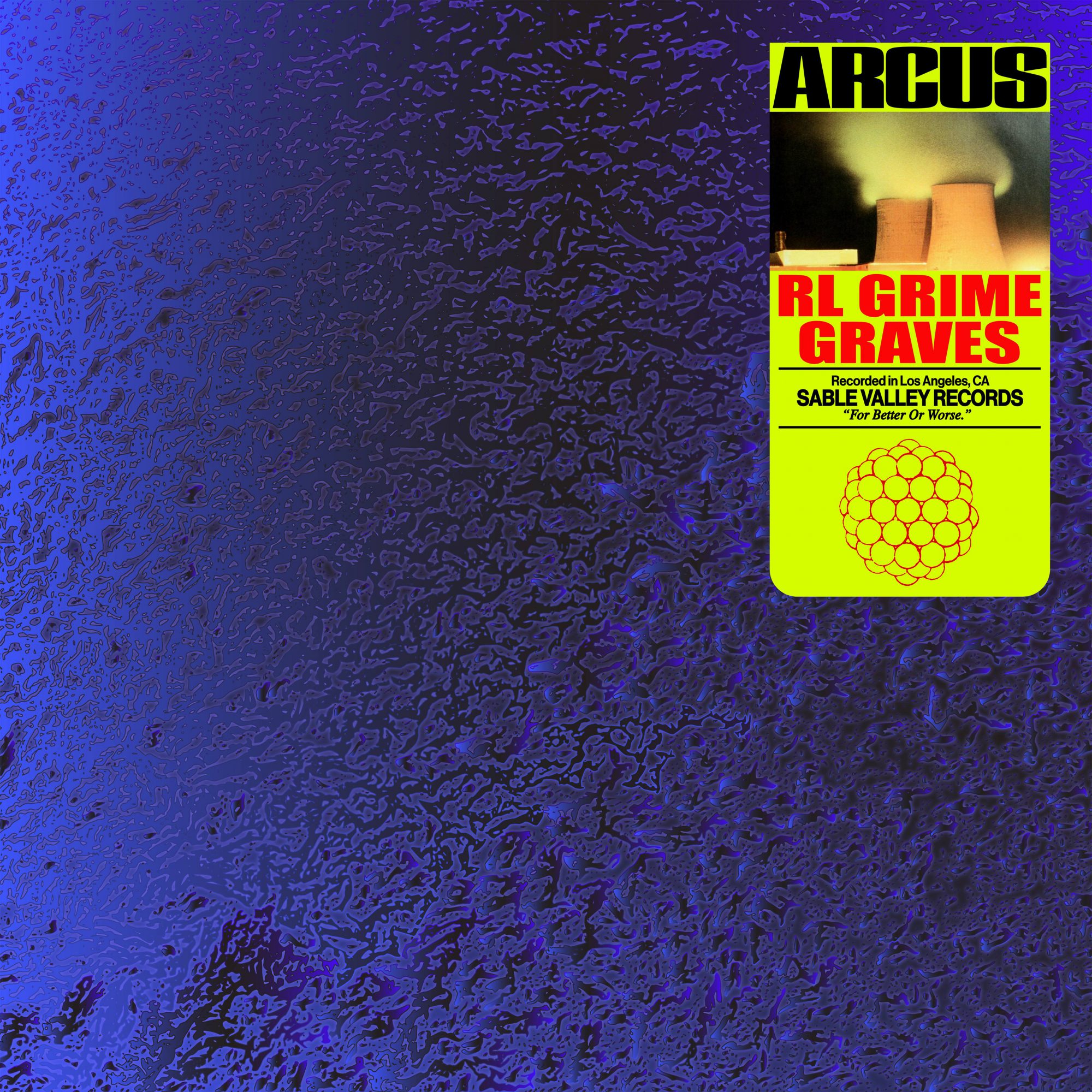 ---
RL Grime Upcoming Tour Dates:
Sat 2.16 – Las Vegas, NV @ Intrigue Nightclub
Sun 2.17 – San Diego, CA @ LED Anniversary VIII
Sun 2.17 – San Diego, CA @ Hard Rock Hotel
Sat 2.23 – Mexico City, MEX @ EDC Mexico
Wed 2.27 – Las Vegas, NV @ Intrigue Nightclub
Sat  3.2 – Las Vegas, NV @ Intrigue Nightclub
Sun 3.10 – Las Vegas, NV @ Intrigue Nightclub
Wed 3.13 – Las Vegas, NV @ Intrigue Nightclub
Fri 3.15 – Cancún, MEX @ Sundara (Odesza's festival)
Sat 3.16 – San José Del Cabo, MEX @ Omnia Dayclub Los Cabos
Sun 3.17 – Las Vegas, NV @ XS Las Vegas
Thu 3.21 – Las Vegas, NV @ Encore Beach Club
Fri 3.22 – New Orleans, LA @ Buku Music + Art
Fri 3.29 – San Isidro, ARG @ Lollapalooza Argentina
Sat 3.30 – Santiago, CHI @ Lollapalooza Chile
Sun 4.07 – São Paulo, BRA @ Lollapalooza Brasil
Thu 4.11 – Las Vegas, NV @ Encore Beach Club
Sun 4.14 – Las Vegas, NV @ Encore Beach Club
Wed 4.17 – Las Vegas, NV @ Intrigue Nightclub
Sat 4.20 – Las Vegas, NV @ Encore Beach Club
Thu 4.25 – Las Vegas, NV @ Encore Beach Club
Sat 4.27 – Tempe, AZ @ Wet Electric
Sat 4.27 – Las Vegas, NV @ Intrigue Nightclub
Fri 6.14 – Manchester, TN @ Bonnaroo Music and Arts Festival
---
Follow RL Grime on Social Media:
Website | Facebook | Twitter | Instagram | SoundCloud
Follow graves on Social Media:
Facebook | Twitter | Instagram | SoundCloud