The Desert Hearts crew headed home to San Diego to spread the love and positive vibes right before Christmas.
---
This year has been a major one for Mikey Lion, Lee Reynolds, Porky, and Marbs, as the foursome brought their signature vibes and house music stylings to festivals and nightclubs. Hosting stages at iconic festivals like Electric Forest, taking their City Hearts Festival to Las Vegas and San Francisco, and having another epic spring festival back in March only scratch the surface of how much they accomplished. But with the holidays in sight, they headed home to San Diego so they could spend time with their OG fan base and let off some steam with an XMAS Hearts event before the end of the year.
Hosted on December 22 at Spin, XMAS Hearts was yet another sold-out event that the Desert Hearts crew has hosted in their hometown and they pulled out all the stops for their return to America's Finest City. Kicking things off for the night was Porky, who really set the tone for what was to come with a set that got the crowd moving and grooving to the beat. He was followed up by Mikey Lion who continued to build the energy in the crowd and kept the vibes rolling.
Seamlessly blending one into the next, it felt like no time had passed at all before I looked up to see that Lee Reynolds had taken the stage.
Lee Reynolds had just been hanging out nearby in the crowd and dancing away, making me wonder how much time had actually passed since I had even looked at the stage. That also reminded me why so many people have fallen in love with the DH crew… they actually interact with their fans and care about the experience everyone is having. This was a common theme throughout the night as I'd constantly see different members taking pictures, dancing away, chatting with others, and just having a good time as well.
Closing things out on the main stage was Marbs who took the stage at 2:30 AM. Sadly I was only able to last through the first half of his set as I was simply exhausted by then, but was impressed by what I did catch. Marbs recently launched a new series dubbed the Mind of Marbs which pairs art with music and he's been someone I've been keeping an eye on as I've really loved the sets of his that I've tuned into.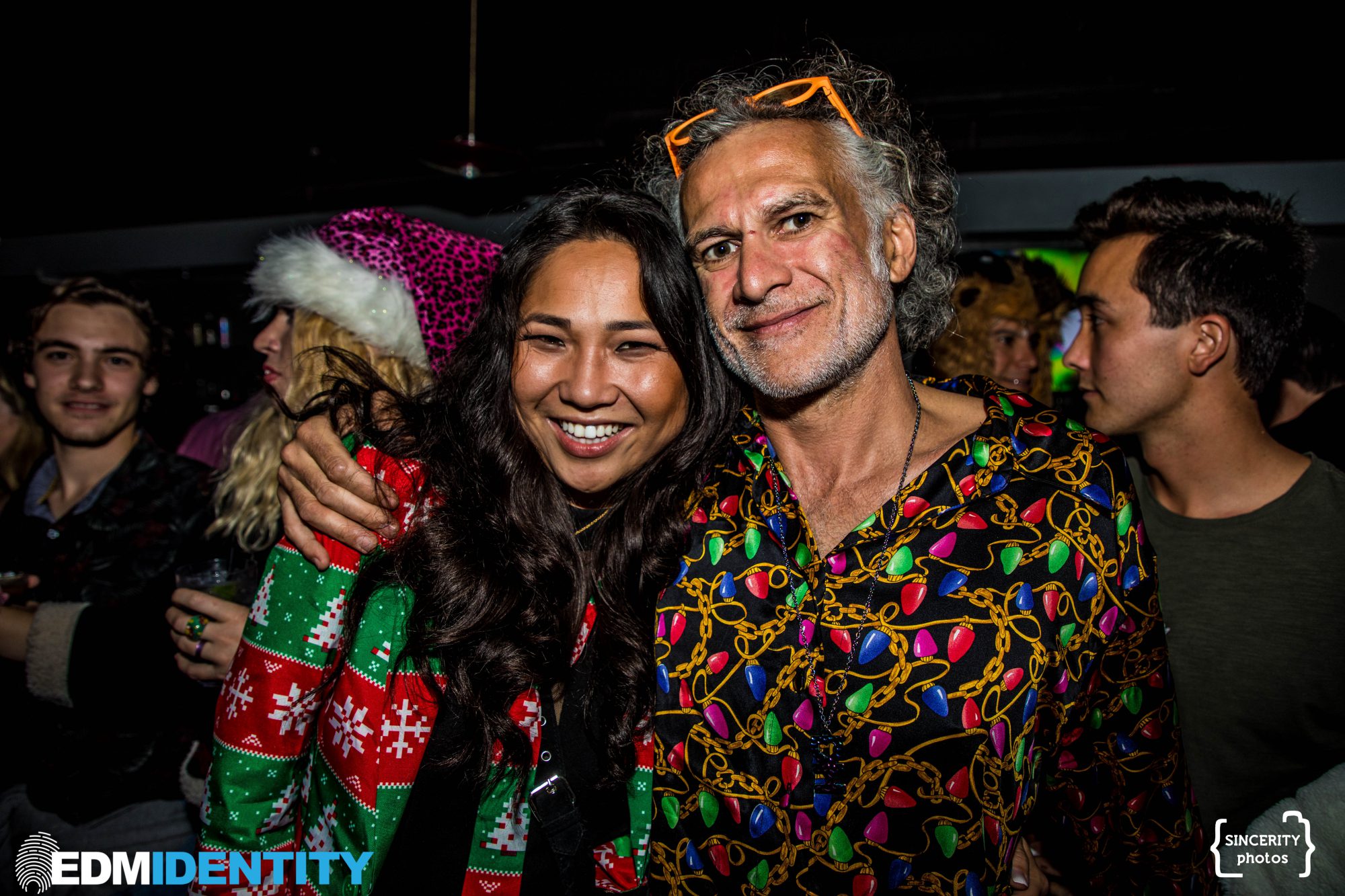 It wasn't just the main stage that was bumping all night long either, as the side stage was going off as well.
Upon entering the club I was actually directed to go up the stairs before I could head down to where the main stage was. Intentional or not, I really liked the way this was set up. It created a flow of traffic that encountered the side stage first. While some people passed through, others stuck around to dance, and it was a great way to introduce attendees to the beats from artists they might not have ventured upstairs to discover on their own.
Playing the side stage were bosti & Beav, Evan Casey, Memo, and Kevin Anderson who all brought some serious heat along with them for their sets. Having the second stage allowed for the Desert Hearts crew to showcase some rising talent, and it was great seeing Mikey and the crew vibing out upstairs when they weren't playing to support the other acts as well.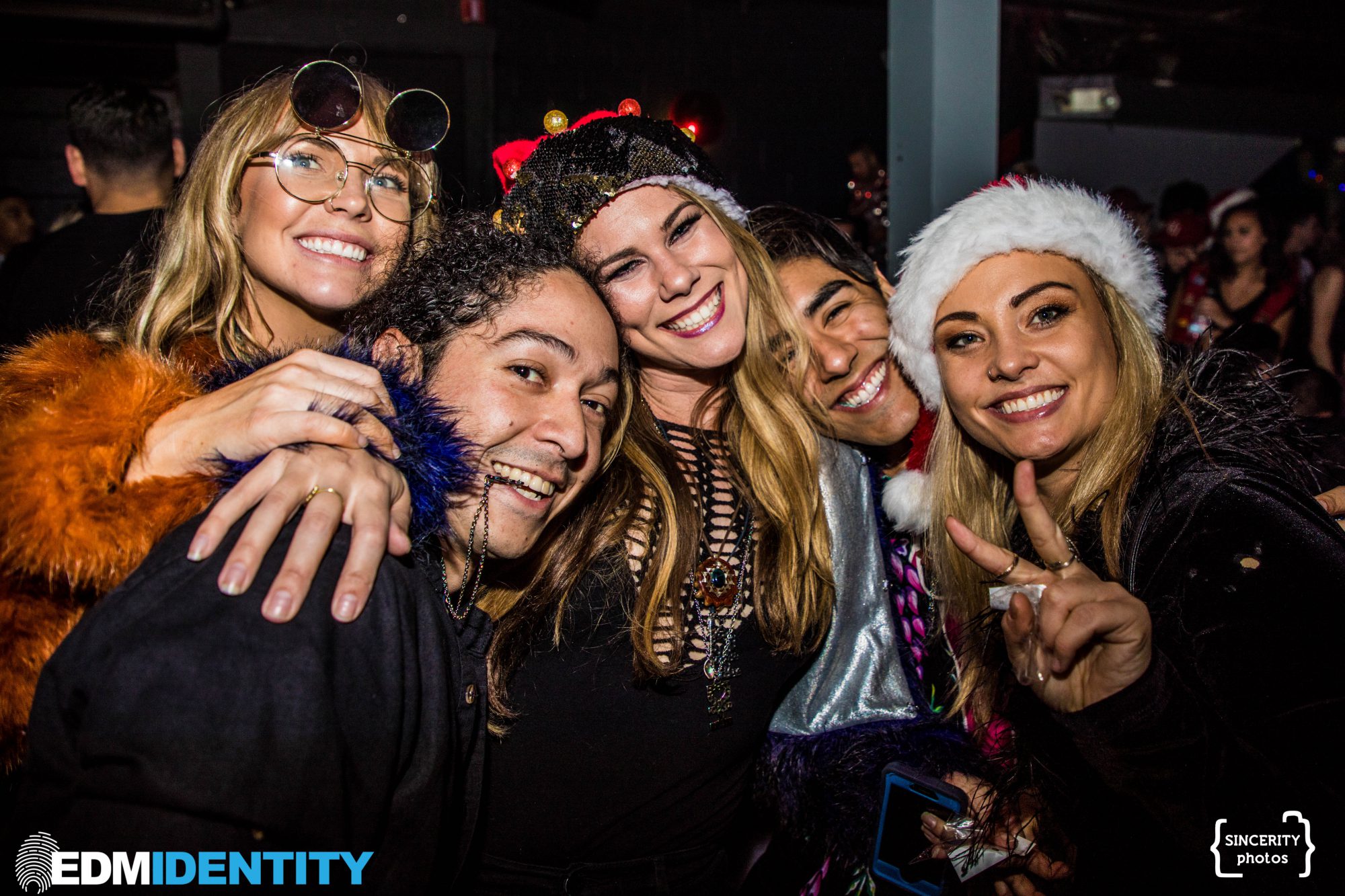 Aside from the music, the production of XMAS Hearts stuck out to me the most.
This wasn't your standard, bare-bones experience as Spin was decked out with holiday cheer, extra production elements, and a sound system that could literally blow the roof off. Additionally, they had plenty of vendors on the second level that offered up some last-minute gift ideas for those who hadn't finalized their shopping lists. It was also nice to see that they kept the rooftop open for anyone who wanted to relax by the fire or just cool down and get some fresh air.
Overall, this was one of the best Desert Hearts events that I've been able to attend. The beats were great, the vibes were on point, and they did a fantastic job at bringing some holiday cheer to San Diego. With upcoming performances on New Year's Eve in San Francisco and a twelve-hour takeover at The Bluebird in Reno, if you get the chance to catch the Desert Hearts crew you shouldn't miss out!
Check out our full gallery of photos on Facebook and let us know what your favorite moment from the night was! 
---
Connect with Desert Hearts on Social Media:
Website | Facebook | Twitter | Instagram | SoundCloud