Electric Forest is more than just a place in the woods, it is a magical community that brings people together.
---
I fell in love with Electric Forest last year and leading up to the event this year, I was honestly a little nervous about if it would live up to my memories. As I sat here reflecting on the festival I realized that the experience was familiar but entirely its own: four days of music, endless art to interact with, and an incredible community ready to be embraced. There are so many magical and enticing features of Electric Forest, and I went ahead and compiled five of my favorite memories.
Five Things We Loved About Electric Forest 2018's Second Weekend
---
Cuddle Puddles
On the first night as we walked through the forest, my friends and I came upon a wonderful sight: a bunch of people had laid down in the middle of the path, creating a cuddle puddle. They were beneath the parasols and many were simply watching the lights change colors over them. As we watched more people slowly laid down on the path. Soon, flow artists were also stopping to perform above the crowd.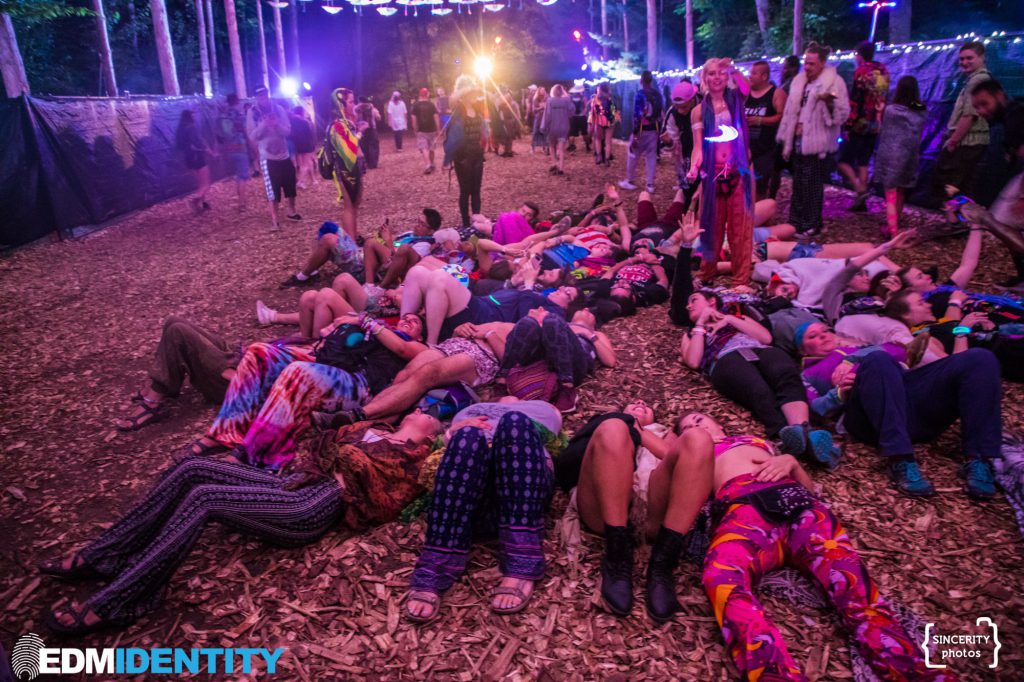 ---
Hugs
The first photo depicts the group hug of a bunch of strangers. As we walked down the main path in the forest we heard a gentleman yell, "Group Hug!" Slowly at first, people began to stop and join the hug. He yelled it again and more people joined. By the time he yelled it a third time there was a sizeable ball of people embracing each other.
The second photo depicts a girl, who believe it or not had her eyes closed right before I snapped this photo. She was lovingly embracing a tree as I was walking toward her. Eyes closed, she smiled the biggest smile and opened her eyes just in time for me to capture the moment.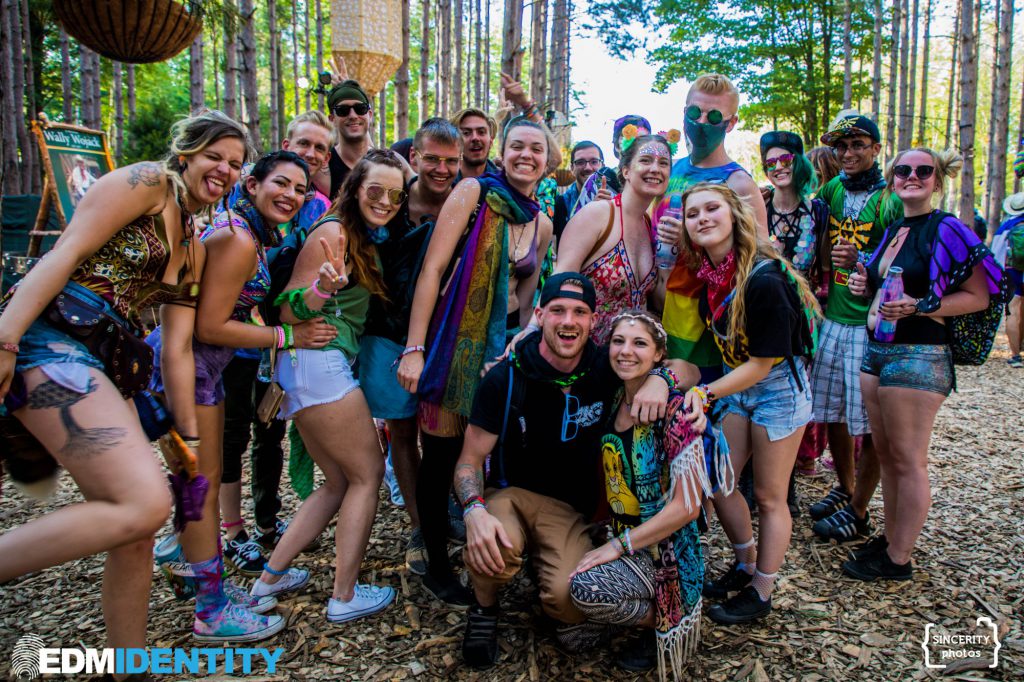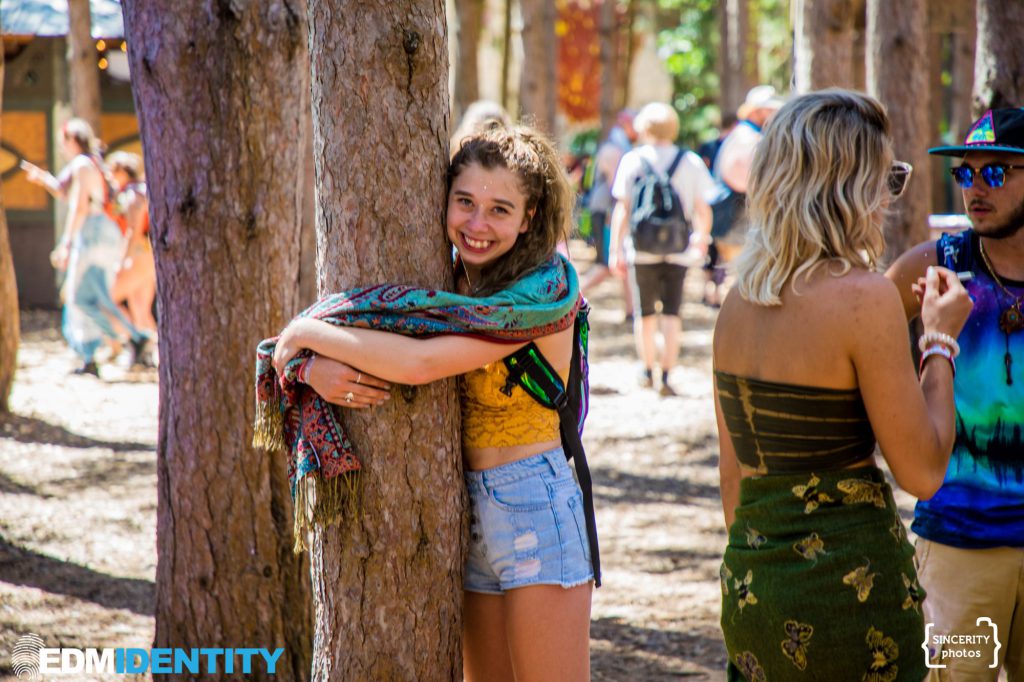 ---
The String Cheese Incident
I attended Electric Forest last year and completely missed a staple of the forest – The String Cheese Incident. I had heard countless great things about their set and so I was determined to see it this year. To say it was incredible would be an understatement.
They had everything you could imagine production-wise and their music feels like a party. Giant inflatable balloons covered the crowd, confetti completely filled the air, giant float clouds were carried into the crowd, fire spinners were elevated on either side of the stage, and of course my favorite part – the drones. We watched as a line of lights, which looked like they flew out of the trees, formed two circles and then morphed into a flower that rotated. All of this and they ended with a magnificent fireworks show.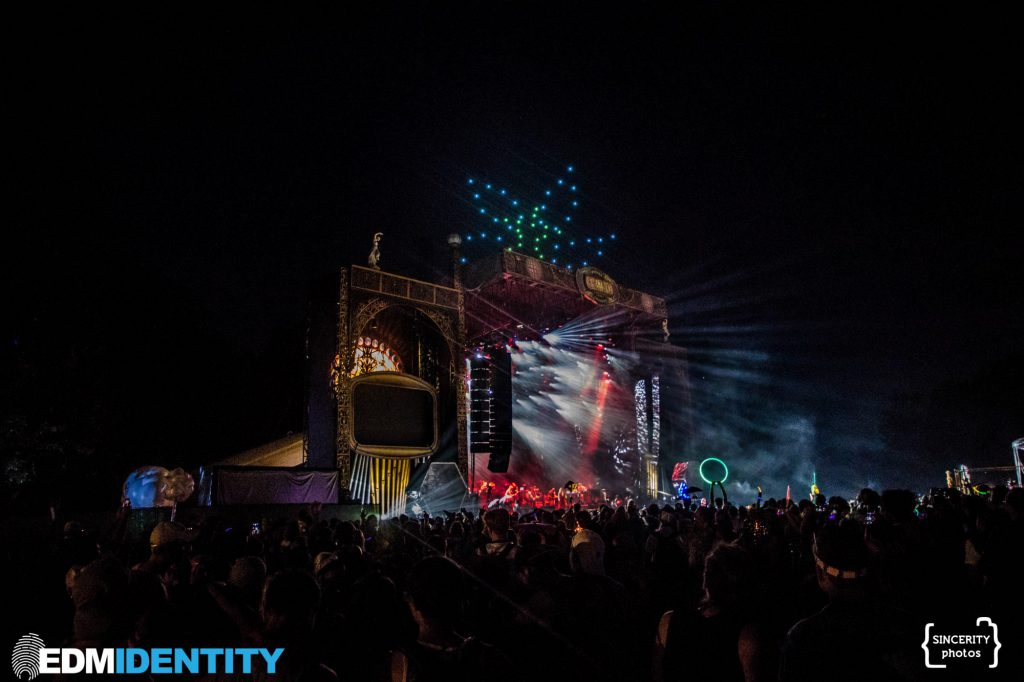 ---
Interactive Arts
Each year people bring a wide variety of art to the forest and my favorites of these are the ones you can interact with. Whether they are a shared mural where people can paint or a mural just so you can take amazing photos, the art is always creative and beautiful. Some pieces of art were also functional, doubling as shade from the sun, or a waterfall you could fill your hat or wet your bandana with. Additionally, the forest incorporates technology with art and can transform a simple garden into a flowing light masterpiece.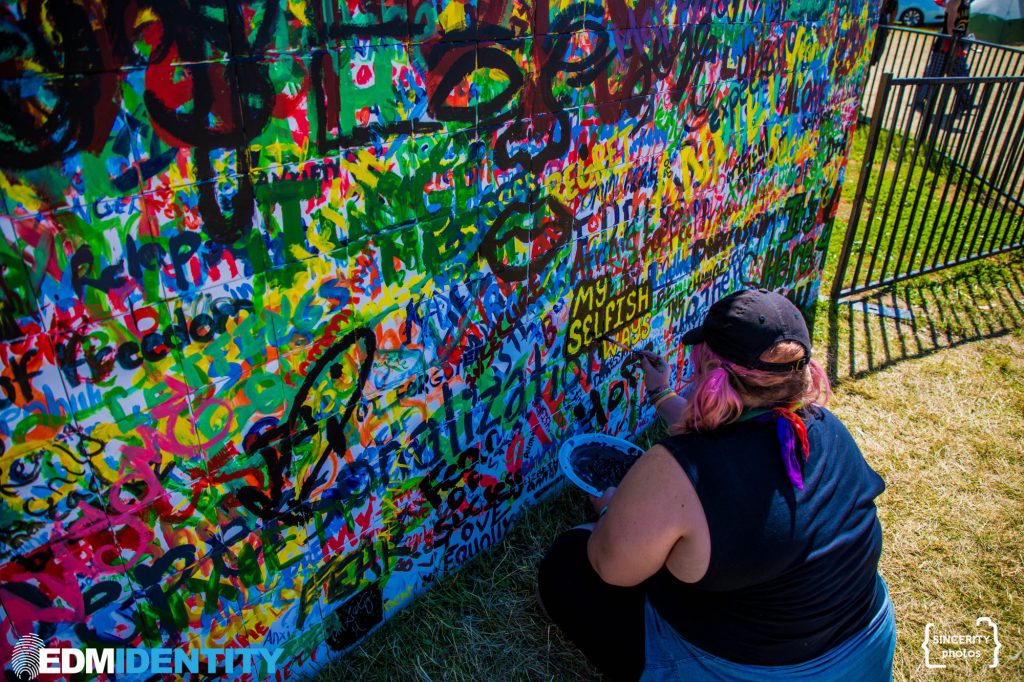 ---
Families
The saying goes, "There's the family you are born into, and the family you choose," and the forest truly brought those things together in a beautiful way. It's easy to forget that the forest is actually all ages so it's not uncommon to see children accompanied by parents. The age ranges are always broad; you would easily see kids in strollers as well as children just dancing around. These are families you are born into and it's heartwarming to see parents sharing the community that we love with the next generation.
At a camping festival, the family you choose is frequently a combination of the friends you came with and the friends you made with your neighbors. If you were as lucky as our little forest family then your family probably grew by a few people over the weekend.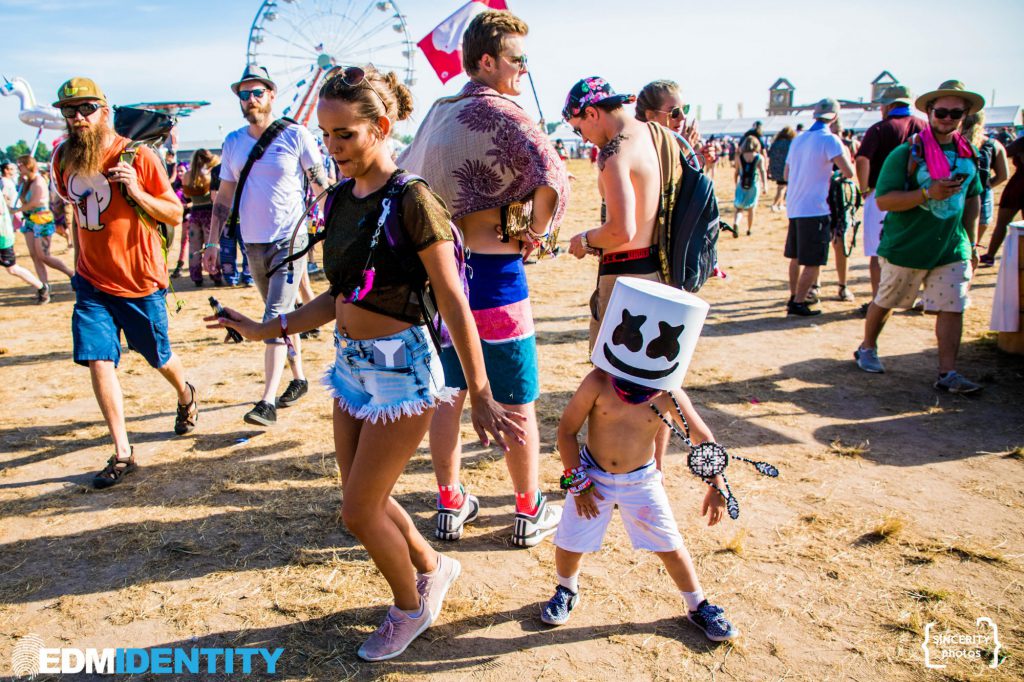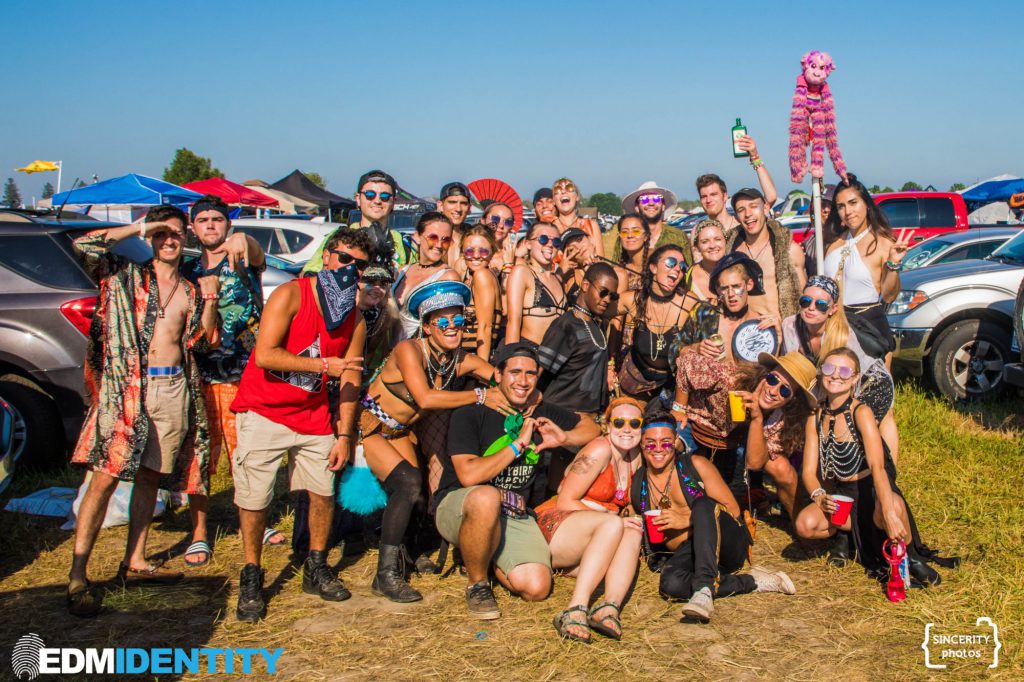 "Here's to the nights that turned into mornings, with the friends that turned into family"
Be sure to check out our massive photo album on Facebook, and if you just can't get enough Electric Forest, check out Bryan's review and Maria's experience, too!
---
Connect with Electric Forest on Social Media: