Over the past five years, the San Diego-based Desert Hearts Crew has been on a rise of epic proportions through the festival scene and recently debuted their first-ever City Hearts Festival in LA!
---
In celebration of their milestone fifth year of quality releases, unreal vibes, and events dotting the globe, the Desert Hearts Crew descended upon Downtown Los Angeles for the first-ever City Hearts Festival. While a tour spanning a multitude of cities has also been dubbed "City Hearts", this stop was a special one as it featured more than the normal offerings at the event.
Before we get into the City Hearts Festival itself, let's talk about Desert Hearts for a moment. Calling San Diego my home for my entire life, I have been able to get a firsthand look at the rise of the Desert Hearts Crew over the past five years. It seems like just yesterday when my friends from Encinitas and other towns in the county spoke excitedly about this new crew throwing events in the desert that featured some epic house and tech beats.
Over time their popularity began to grow, as friends outside of San Diego took notice and their events found themselves in new, larger venues to keep up with the demand. Yet during this time, for some reason or another, I never attended a single event hosted by Desert Hearts. Usually, it was due to scheduling conflicts or the fact that their spring festival is generally hosted on my birthday, but I knew I needed to catch one soon.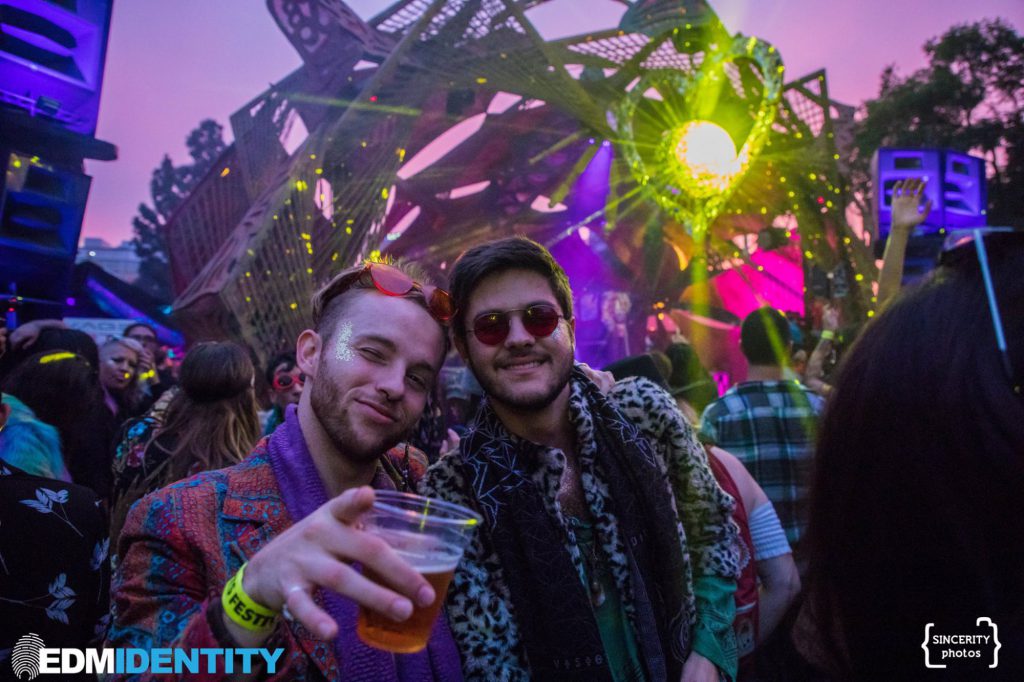 When I had the chance to attend City Hearts Festival I jumped at the opportunity to see for myself how far Desert Hearts had truly come.
Just because I haven't attended one of their standalone events doesn't mean that I have missed out on their music over the years. The fact that they have played sets at nearly every festival I've attended over the past few years has allowed me to hear their infectious beats more often than not leaving me impressed.
Whether it was at Pile Palace at Burning Man over the past three years or EDC Las Vegas on an Art Car, I've heard some great music coming from the likes of Mikey Lion and the rest of the gang. The beats that permeated City Hearts Festival were no different as the Desert Hearts Crew all took turns spinning set after set and clearly having fun along the way. It isn't rare to see DJs enjoy being behind the decks, but the amount of happiness exuded by the crew made everything that much better.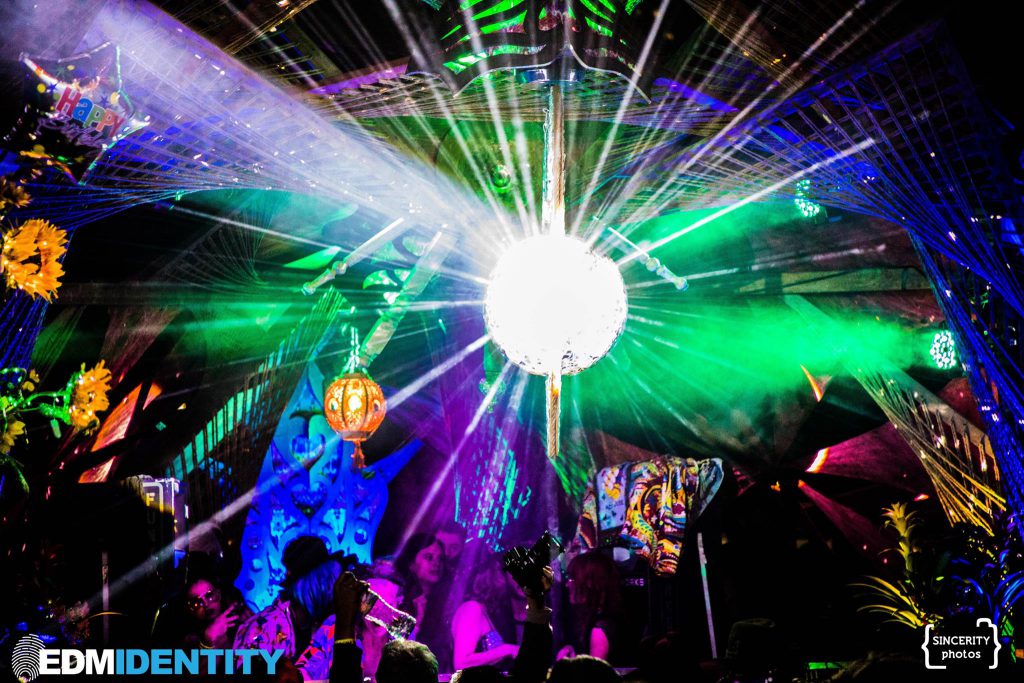 Although the Desert Hearts Crew of Mikey Lion, Porkchop, Lee Reynolds, and Marbs were the stars of the show that night, the support in opening the festival was legendary. Bringing some epic beats on their own, those who arrived early were graced with a solid b2b set between Doc Martin and Marques Wyatt who really got the crowd going as the sun set behind the Downtown Los Angeles skyline.
Since all the styles being played from start to finish blended so well together, it wasn't necessarily easy to distinguish who was on the decks from afar, but that didn't stop the crowd from dancing their hearts out. The night closed with a family set that brought everyone together and gave the perfect end to the evening's musical selection.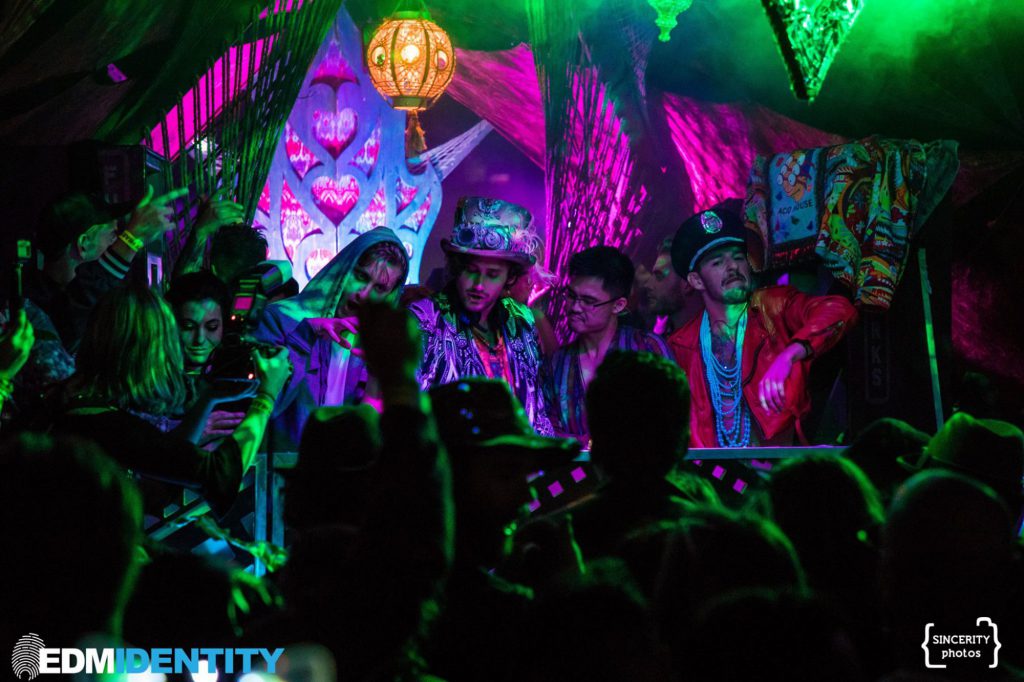 Venue-wise, it wasn't a large space for a "festival" but it definitely fit the intimacy that Desert Hearts is known for.
There was plenty of room to dance, play with your flow toys, and move around the venue with ease. Known for their single stage atmosphere that highlights the mantra of having one sound and one vibe, I actually enjoyed not having a monstrosity in front of me all night. The smaller stage was intimate and had production elements like the prominently centered disco ball that the crowd danced beneath all night long.
Behind the stage were two sitting areas to relax underneath, some art, and a makeshift room that featured some epic 3D blacklight designs. While the beats didn't really make me want to sit down all night it was a great place to just chill and get off my feet for a moment.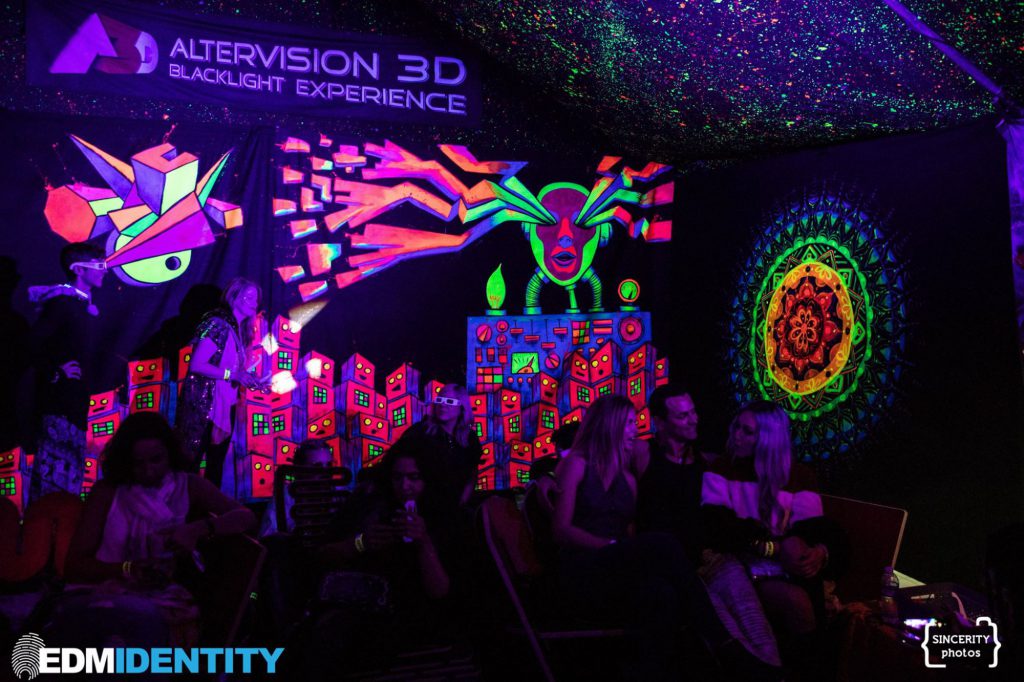 The food options were limited, but since they were quality it made up for it entirely.
I chose to go with one of my favorite food trucks, Middle Feast, which has served up some delicious food at events like Dirtybird Campout in the past. Opting for their bowl and a side of their seasoned fries, I found myself full and ready to get back into the crowd.
Another thing to note would be the number of vendors and artists that were present at the festival. I did my best to check out their offerings and was impressed with much that was offered. While I didn't purchase anything it was cool to see some abstract art painted on site as well as some of the latest fashion styles that fit that burner-like vibe.
Speaking of vibes… the ones at City Hearts Festival were mixed, giving me some negative experiences but mostly positive ones throughout.
To get the negative out of the way first, there was a serious amount of rudeness coming from those in attendance when going anywhere. I get that crowds are packed and accidents do happen, but for the most part, there were far too many instances of people being inconsiderate. It makes sense in a crowd, but just the general lack of consideration for others was a sour note on an otherwise amazing night.
That being said, pretty much every single person I took the time to chat with or interact with was so nice that it overshadowed the lame ones.
Whether we were chatting about the music, the vendors, or even the food, it seemed like everyone was having a great time and thoroughly enjoying themselves. Their mantra of leave no trace also extended to this festival too, as I saw plenty of people picking up carelessly dropped cigarette butts and trash in their efforts to keep the space clean.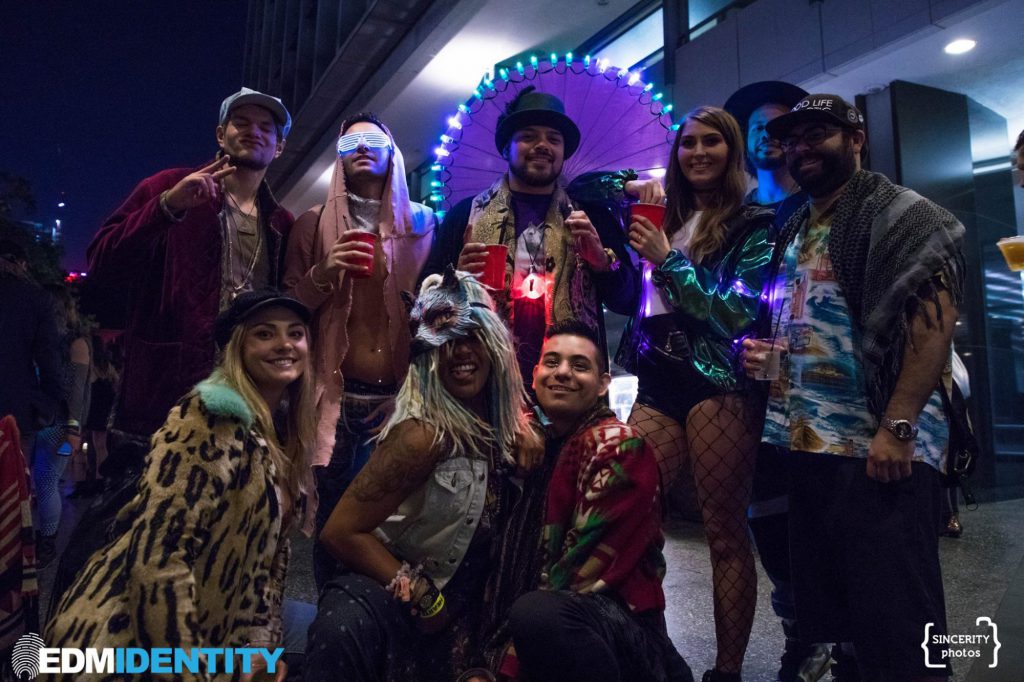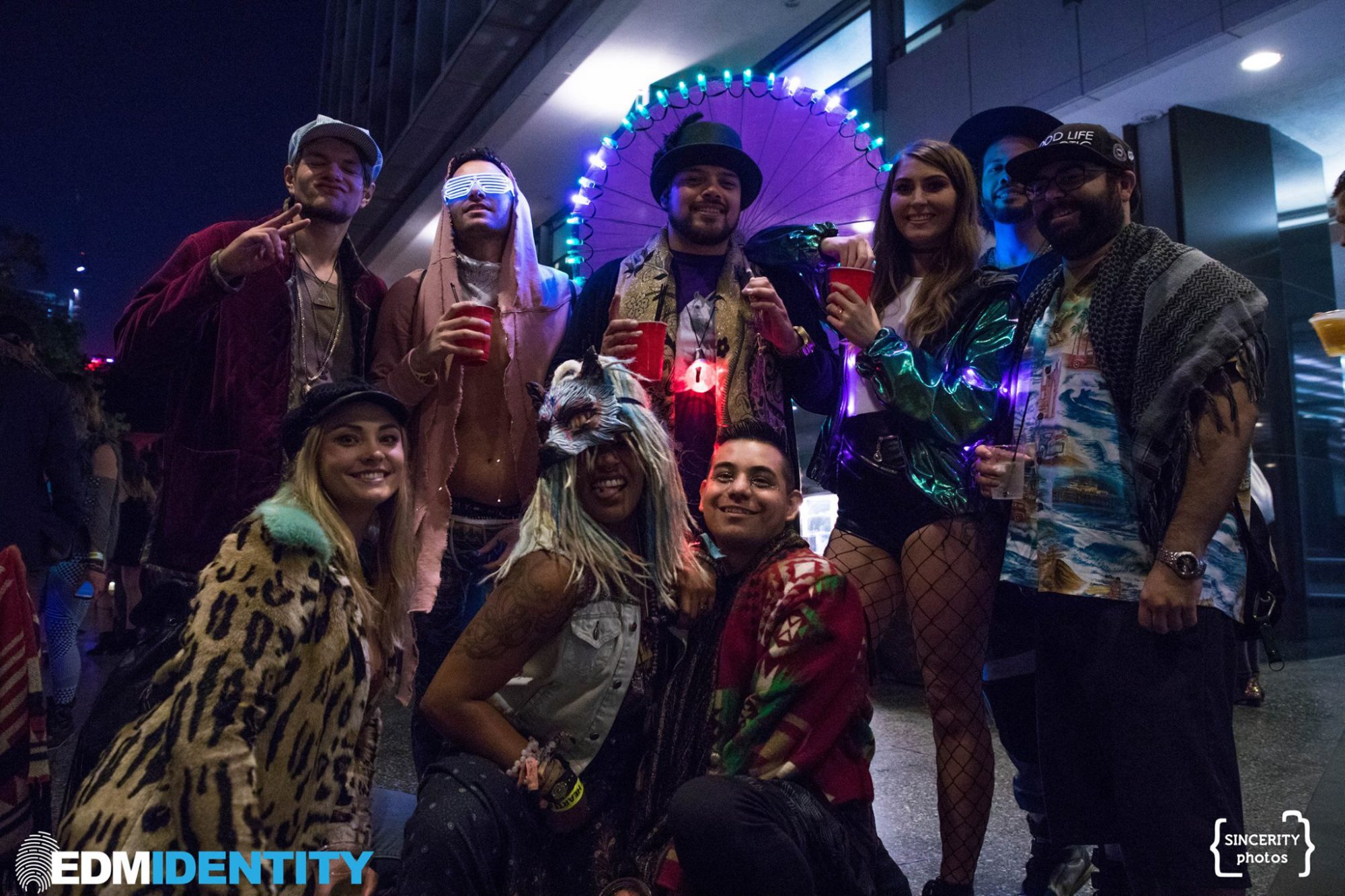 Overall, the first-ever City Hearts Festival is an event I'd consider to be a solid success.
The size of the event was perfect for their first edition, and honestly, I don't really anticipate it ever being more than double in size for the vibe I feel they were trying to bring. Being able to take a break from dancing by resting my feet or checking out some of the vendors was great, and definitely not something you see at events of that size.
I had a fantastic time at my first Desert Hearts-hosted event and expect to attend more in the future. There aren't many companies or crews that put as much love or care into the quality of their parties, so it is a welcome change and a breath of fresh air that is much-needed in the scene today.
---
Connect with Desert Hearts on Social Media:
Website | Facebook | Twitter | Instagram | SoundCloud | YouTube