RL Grime's critically acclaimed NOVA album receives the remix treatment by a wide variety of producers in two separate parts! 
---
The longer you are involved in the dance music world, the more you yearn for your full-length albums to be a masterpiece. As an artist, there is also this undeniable pressure from your fans to deliver. In the case of RL Grime, it took him about two years to flesh out his latest album NOVA and it was worth the wait! Now, about six months later, he presents to us his NOVA (The Remixes, Vol 1 and Vol 2).
We were absolutely blown away when NOVA first released. It was the perfect mix of the classic trap RL Grime sound along with his affinity for hip-hop-type producing. Both volumes of the remix album present the NOVA track-listing in a completely new light. Artists such as Hex Cougar, TYNAN, k?d, Said The Sky, QUIX, Devault, Blanke, Vincent, and many more got the opportunity to provide their takes on specific NOVA tracks.
Check out our review of the original NOVA album, stream or purchase NOVA (The Remixes, Vol 1 and Vol 2) on your favorite platform, and read on for some of my favorite remixes!
Listen to NOVA The Remixes, Vol. 1 on Spotify:
Listen to NOVA The Remixes, Vol. 2 on Spotify:
---
Here are a few of my favorite tracks from RL Grime's NOVA remixes.
Out of all the tracks off of NOVA, my favorite was "Undo" with Tory Lanez and Jeremih. From the lyrics to the signature RL Grime sound at the drop, it was the perfect package in a song. When the remixes album dropped, I immediately beelined for the "Undo" remixes and was impressed by the AWAY remix. It holds the original verses by both artists but adds some seriously cool glitched effects. The drop of this track is where the real magic happens. AWAY was able to capture a true push and pull effect with his vocal automation in the drop. This along with the additional percussion elements makes for one of the best remixes!
Next was TYNAN's take on "Pressure". This young producer has been crushing it in the past few months and this remix is no exception. It follows the same mid-tempo BPM as the original track, but TYNAN effortlessly works in his rather metallic, trappy sound design. He even goes for an even more energy-filled second drop that will instantly make you throw some trap elbows! On the other end of the spectrum for this song, is Valentino Khan's remix of "Pressure" on Vol. 2 of the remix album. He flipped the track on its head and made it a bouncy, high-energy tune that features vocals from Anna Lunoe. It's incredibly catchy and is guaranteed to be rinsed out by DJs in their upcoming sets.
Off Vol. 1, I thoroughly enjoyed both "Era" remixes by Eptic and 1788-L.
They are completely different from each other and provide brand new takes of the song. Eptic adds his signature vocal chops and sound effects along with heavy walls of bass and turns it into a dubstep heater! 1788-L took a similar approach to his version of the remix, but took his distinctive mid-tempo sound and showed everyone that he too can produce dubstep with the best of them. His remix is filled with energy, glitchy noises and even has a touch of jersey club in the second drop. This young producer brought his A-game for this remix!
QUIX's "Light Me Up" remix gets the 2nd half of this album started on a great note. He preserved Miguel's lush vocals and comes in with very uplifting synths to lead up to the drop. In a typical QUIX way, the drop is jam-packed with huge drums, trappy vocal chops, and powerful synths.
Arguably the most musically artistic remix off Vol.1 and Vol.2 has to be Alexander Lewis' remix of "Take it Away".
It makes sense, though: Mr. Lewis is a well-known trombonist who used to study at the jazz conservatory before he made the jump to producing. On his remix of "Take it Away", he crafts up an outstanding product that bears resemblance to something an entire orchestra would come up with. It's chockfull of big brass horn sounds and drum lines – all while incorporating the trap energy from the original! This remix is definitely going to grow on me.
Rounding out Vol 2 is Heimanu's remix of "UCLA".
While this Sydney producer is relatively unknown, he has slowly been making waves in the dance music world. This remix demonstrates his unbelievable talent as a producer – I mean, there's a reason why RL Grime would pick him to remix one of his tracks, right? Heimanu provides the perfect sonic backdrop to the ending track of the album.
The total count of remixes that dropped for the album came out to a whopping 22 tracks between Vol. 1 and Vol 2. Each and every producer redesigned RL Grime's masterpiece in their own respective way and there is something for everyone on these two volumes of remixes!
---
RL Grime – NOVA (The Remixes, Vol 1 and Vol 2) Tracklists: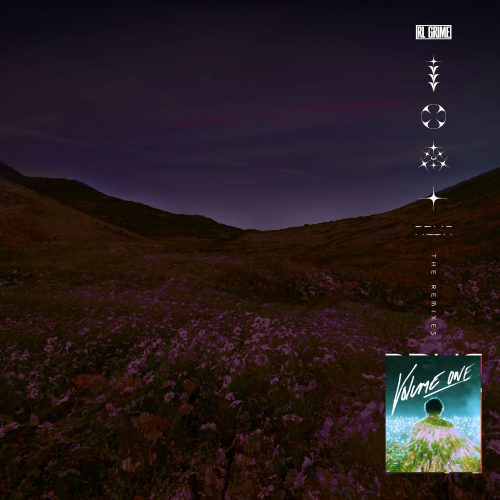 Vol. 1
Shrine (Hex Cougar Remix) (Ft. Freya Ridings)
Light Me Up (Enschway Remix) (Ft. Julia Michaels & Miguel)
Undo (Part Native Remix) (Ft. Jeremih & Tory Lanez)
Undo (AWAY Remix) (Ft. Jeremih & Tory Lanez)
OMG (MYRNE Remix) (Ft. Chief Keef & Joji)
Pressure (TYNAN Remix)
Era (Eptic Remix)
Era (1788-L Remix)
I Wanna Know (ODEA Remix) (Ft. Daya)
Rainer (k?d Remix)
Atoms (Said The Sky Remix) (Ft. Jeremy Zucker)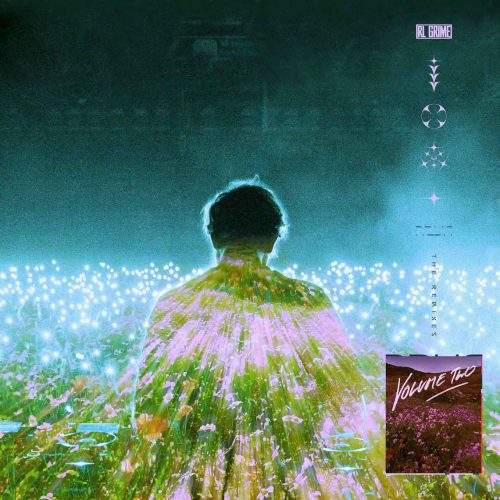 Vol. 2
Shrine (Cozway Remix) (Ft. Freya Ridings)
Light Me Up (QUIX Remix) (Ft. Julia Michaels & Miguel)
Light Me Up (Devault Remix) (Ft. Julia Michaels & Miguel)
Undo (Montell2099 Remix) (Ft. Jeremih & Tory Lanez)
Undo (Dabow Remix) (Ft. Jeremih & Tory Lanez)
Take it Away (Alexander Lewis Remix) (Ft. Ty Dolla Sign & TK Kravitz)
Pressure (Blanke Remix)
Pressure (Valentino Khan Remix) (Ft. Anna Lunoe)
Era (Shadient & WAVEDASH Remix)
I Wanna Know (Vincent Remix) (Ft. Daya)
UCLA (Heimanu Remix) (Ft. 24hrs)
---
Follow RL Grime on Social Media:
Website | Facebook | Twitter | Instagram | SoundCloud