Looking cute in freezing cold weather might seem like a challenge, but we've got you covered with these winter-approved festival fits! 
---
SnowGlobe truly is a unique festival considering its outdoor snowy venue, and it will be an incredible experience as long as you're dressed warmly so that you can fully enjoy all the amazing things the festival has to offer. With the current forecast looking to have lows around 19 degrees and highs around 40 degrees Fahrenheit, it's definitely going to be a cold (and hopefully snowy) few days at SnowGlobe this year.
With weather like this, layers are the name of the game! Make sure to wear double socks, snow boots or other warm shoes, and bring lots of hand and feet warmers. While it might be warmer at the beginning of the day walking into the festival, don't let the sun deceive you. Temperatures drop as night comes, and you'll be extra thankful to have a scarf, beanie, gloves, and even another jacket to layer on.
While keeping warm is of utmost importance to keep the good times flowing, part of the excitement of festivals is getting all dressed up in some fun and creative outfits! Just because you need to bundle up doesn't mean you can't still have fun with it. We've put together some of our favorite options to keep your SnowGlobe fits equally warm and fashionable, from holographic snowsuits to badass fur coats. Check them all out below!
Still undecided about heading to SnowGlobe this year? Single Day tickets and Last Chance 3-Day GA passes are still on sale via Eventbrite – get them while you can! 
Five Fashion Items to Stay Warm in Style at SnowGlobe:   
---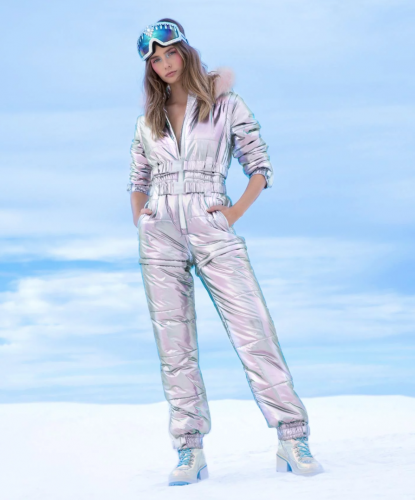 Dazzling holographic snowsuits 
These snowsuits couldn't be more perfect for SnowGlobe! Blend in with the winter wonderland of Lake Tahoe while dropping jaws with this beautiful puffy one-piece. It also has detachable arms and legs, so you can dance your booty off during the warmer daytime hours without overheating.
Club Exx just put out a winter line on Dolls Kill with this piece and more, including shiny puffer jackets, space-inspired snow pants, and furry hats.
---
Stylish fur coats 
Fur coats are the best of both worlds – they'll keep you extra warm while looking absolutely banging. Keep it fresh with a furry white one, go crazy with some animal print, or brighten things up with a colorful coat; the possibilities are endless. Spirit Hoods has tons of animal-inspired options, and you can feel good about your purchase too as a portion of every sale is donated to help save endangered animals.
If you're looking to go big, Boho Coats has some dazzling handmade fur coats, and you can even customize favorite fur and lining combination. While a bit expensive, Boho Coats are reversible so you're really getting two coats for one!
---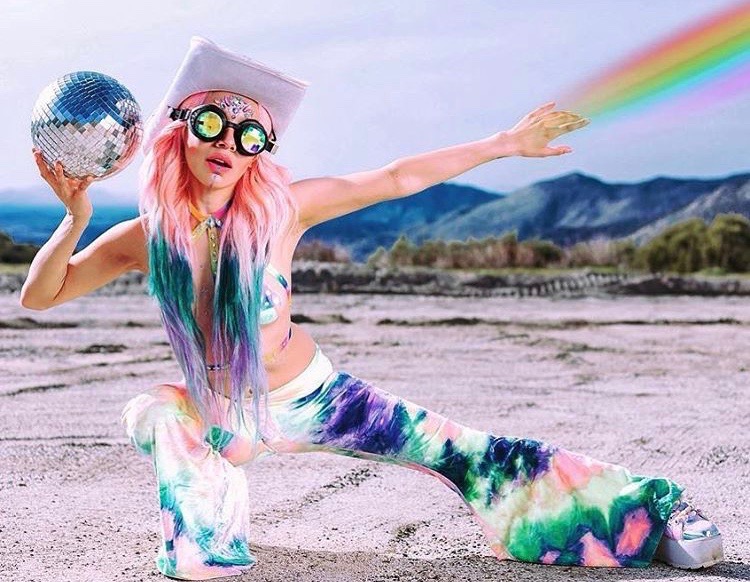 Funky n comfy yoga bells 
With a dope fur coat on top, you have to make sure your bottom half is looking just as hot! Little Black Diamond has an iconic line of Yoga Bells and patterned leggings that will take your look to the next level. Super comfy and flattering, these will be your go-to festival pants even after SnowGlobe is over.
They're currently on sale online at Little Black Diamond; get yours before they sell out!
---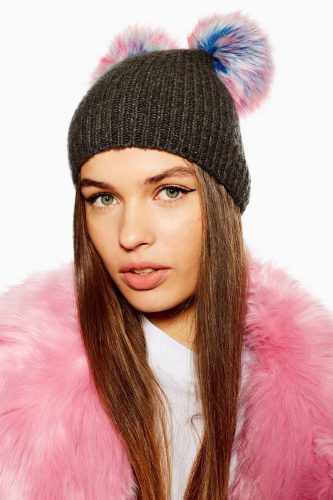 Multi puffball beanies
Beanies are a necessity to keep your ears and head warm at SnowGlobe, so why not make it fun with a double puffball beanie? These super cute hats at Top Shop add a festival flare to your winter wardrobe, and they come in a variety of colors and styles.
There are also a ton of very reasonably priced options on Amazon to check out. These beanies are the perfect affordable way to jazz up your SnowGlobe outfit!
---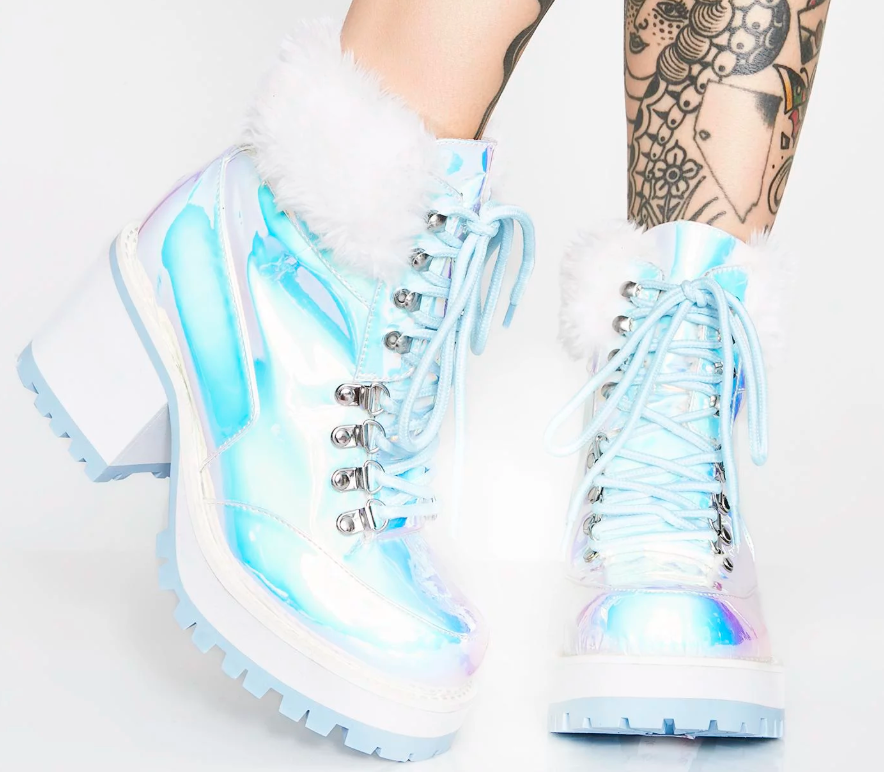 Next level snow boots 
No outfit is complete without some stunning shoes! These Snow Blazin' Hiker Boots will tie your whole SnowGlobe fit together in the best way and leave people staring.
While the platform boots that have been gracing festivals this past summer might be tough to handle in the snow, these hiking boots are the perfect mix of practical and stylish. The rigid bottoms give good traction and the heel is small enough to be comfortable. Not to mention, the design is drop-dead gorgeous!
---
Connect with SnowGlobe on Social Media:
Website | Facebook | Instagram | Twitter | SoundCloud