Get wobbly with this blast from the past, FuntCase's 2013 hit track "Make Our Day"!
---
With dubstep being my favorite genre, it's been interesting to watch it transform over the years. Before the screeching, spine-morphing, annihilating bass drops that dominate the scene today, thick low-down wubs and juicy wobbles made up the bass subgenre. The 2000s to early-2010s era of dubstep was one of my favorite time periods as it combined elements from both old and new. Masked dubstep producer FuntCase masters these elements and has remained one of the most prominent in the bass community, and his 2013 tune "Make Our Day" is one of my favorites that keeps me coming back even today.
Hailing from Bournemoth, England, FuntCase, otherwise known as James Hazell, has been a driving force in drum and bass and dubstep since the early 2000s. Having collaborated countless times with close friend Cookie Monsta as well as other Circus Record labelmates Doctor P and Flux Pavilion, FuntCase continues to be a heavyweight in the bass scene that packs a punch with his tracks. His deft combination of classic wubs, DnB, and mayhem-inducing dubstep have made him one of the most respected in the scene. I've had the pleasure of catching FuntCase three times in the past year, and each has been an absolute treasure (though my body always hurts for weeks after his sets).
Released on 420 Records, "Make Our Day" begins with a muffled telephone conversation before sliding into a sexy slew of wobbles and croaky synth. The track was released alongside another FuntCase masterpiece, "Gorilla Flex", another classic of the UK artist. He would later release a VIP edit of the tune, a rambunctious take on the original with twice as many wubs and a heavier bassline. If you're looking for something to make your day, look no further than this old-school hit!
Check out FuntCase – Make Our Day on YouTube: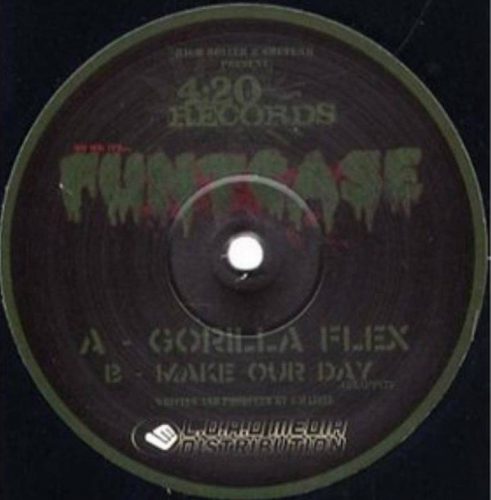 ---
Connect with FuntCase on Social Media:
Facebook | Twitter | Instagram | SoundCloud