Rising house music star J. Worra got my body bouncing with unbridled pleasure as I explore her EP, YTO!
---
On the live front, J. Worra is truly a breath of fresh air. Connecting with her fans with a charisma that you have to see to believe is one of the reasons that I have become a fast and dedicated fan. When it comes to her music, well, I can honestly say that we are looking at a future star in the making. Tracks from J.Worra like "Modern Medicine" featuring Dances With White Girls, "Hourglass" featuring Mark The Beast, and last weeks three track EP release called YTO, have offered us a snapshot of the wildly creative musical stylings that place J. Worra in a league of her own.
Finding its rightful home on the EP, title track "YTO" has already been making wonderful waves not only with myself but among the house music family all across the globe. With the approval and acceptance of the party pumping beats that our princess of house has been dreaming up and dishing out, I turn the volume up on my speakers and let the music do its work.
Tried, tested, and true I believe that the tracks from the YTO EP will continue to steal the spotlight at our favorite events and festivals for a very long time to come. Listen to the EP on Spotify below, download or stream it on your favorite platform, and read on for my take on three-track release on Box of Cats!
Stream J. Worra – YTO EP on Spotify:
---
I remember the first time I heard title track "YTO" and that moment still lingers heavily in my mind.
The day was Saturday, October 6, 2018. The location…Dirtybird Campout West. J. Worra was my top must-see for the weekend and although she was the daytime opener, the crowd that converged to watch her work her magic was truly something to behold. But, it was the moment she dropped "YTO" that would flip festival goers on their heads. As I rode the rail dancing without a care in the world the air filled with cheers, whoops, and hollers as the incredibly quirky track billowed through the speakers. It's moments like these that make me proud to be alive in the era of dance music domination.
With "YTO" setting off a wild celebration among the masses, like the one I experienced at Dirtybird Campout, I am thrilled to see that OMNOM has delivered a 4am Remix, appropriately included in the YTO EP package. For this go-round OMNOM drops us an octave into the shadowy underworld, all the while finding balance with a sultry melodic flow that inspires me to close my eyes and dig down hard into the dance floor. About halfway through the track, the auditory character takes a 180 turn, inviting me to climb aboard as I ride a spiraling twist into alien territory. Well done OMNOM!
The closing track pays homage to J. Worra's Chicago roots and leaves me feeling right all night!
If you love Chi-town drums and a warm bass essence then "Right All Night" is the track for you! What I love about this track the most is the effervescent bounce that drips with swag and carefree connotations. The pulled back and echoing lyric adds heat to the rhythm and fills the room with just enough flavor to make any late night party smolder with energy.
I really feel that this is the type of track appropriate for any event, big or small. Whether it's a day at the beach with your closest friends, a late night gathering at your favorite downtown lounge, or at a dance music massive as thousands romp together on the dance floor, this is the track that will keep the atmosphere alive.
Her ability to produce music that pushes all the right buttons is why J. Worra is a force to be reckoned with!
When I fall in love with an artist there are a few things that they must bring to the table. Do they connect with their fans on an intimate level? Does their music touch me in a way that leaves me wanting to shout praises from the mountaintops? And do I find myself choosing to fill my life with their mixes as I move along this rat race we call life?
When it comes to J. Worra, all of the boxes are checked. Her YTO EP is everything I look for in house music and a clear indication that we have so much to look forward to as she continues to grow and hone her craft in this crazy scene. I personally can't wait to see what she comes up with next!
Want to know more about house music's rising star, J.Worra? Check out her Artist Spotlight!
---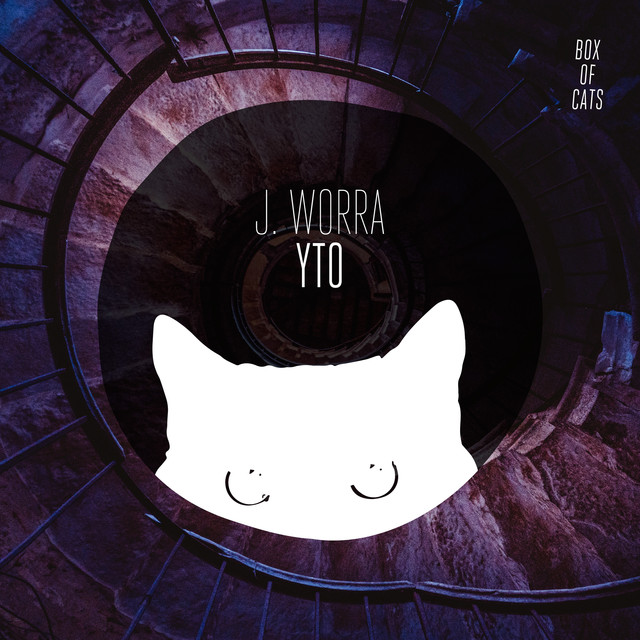 J. Worra – YTO EP Tracklist:
YTO
YTO (OMNOM's 4am Remix)
Right All Night
---
Connect with J. Worra on Social Media:
Facebook | Twitter | Instagram | SoundCloud