OMNOM is getting fans ready for his set at HARD Summer Music Festival with a mixtape stoked full of unreleased tunes!
---
Coming to you straight from San Francisco is house music artist OMNOM. Known for his sick stylings both in the studio and behind the decks, he's been on a monumental rise to the top with releases on labels like Dirtybird, Box of Cats, House of Hustle, and more.
Already serenading us this spring with the release of "Fo Free", OMNOM has left us seriously impressed and highly anticipating his upcoming set at HARD Summer Music Festival this August. Providing fans with an official mixtape ahead of the festival to show off some of his latest work in the studio, we couldn't be more excited to share this with you all today!
Be sure to give his mix a listen and if you dig what you're hearing, check them out at the festival on August 4. Tickets are on sale now via HARDSummer.com/Tickets!
Hello friends! This week I had the opportunity to put together an official mix for HARD Summer's 2018 Mixtape Series! My original plan was to sprinkle a couple of my new & unreleased tunes in there, but I accidentally spilled the whole damn bag! Also featuring some hect!c b@ng3rz from my dudes Hot Pot, Steady Rock, Franklyn Watts, Elevator Musik (RIP), and that new "Escapade" guy… Give it a spin and I hope you dig some of the new joints! And THANK YOU to EDM Identity for taking up the premiere. See you at HSMF18!"

– OMNOM (・ᴗ・ )
---
Stream HSMF18 Official Mixtape Series #4: OMNOM on SoundCloud:
---
HSMF18 Official Mixtape Series #4: OMNOM – Tracklist:
OMNOM & Zendlo – Methane [*Unreleased*]
OMNOM & Sage Armstrong – WAIT… (I Think I Lost My Mind) [*Unreleased*]
Go Freek – Time (Maximono Remix) [Sweat It Out!]
OMNOM – Want 2 Want [House of Hustle]
Steady Rock – Uno, 4! [Whistle]
Walker & Royce – My Own Thang (feat. Sophiegrophy) [DIRTYBIRD]
Justin Martin – Hello Clouds (Ardalan Remix) [DIRTYBIRD]
Ciszak & Bruno Furlan – I Don't Care [Strangelove]
Franklyn Watts – Gangsta Lean [*Unreleased*]
Elevator Musik – Bumpin [Billions]
Hot Pot – I Smell Like Beef [NV'd Records]
OMNOM & Lucati – Goin' DUMB (feat. Fatt Mox) [*Unreleased*]
OMNOM & Steady Rock – ON SIGHT [*Unreleased*]
OMNOM – Number One Fan (A Love Story) [*Unreleased*]
OMNOM – Know I'm Bad [*Unreleased*]
Fisher – STOP IT (OMNOM's oFISHally Unofficial Remix) [*Unreleased*]
OMNOM – Fo Free [DIRTYBIRD]
Walker & Royce/Ardalan (Escapade) – Turn It Around [DIRTYBIRD]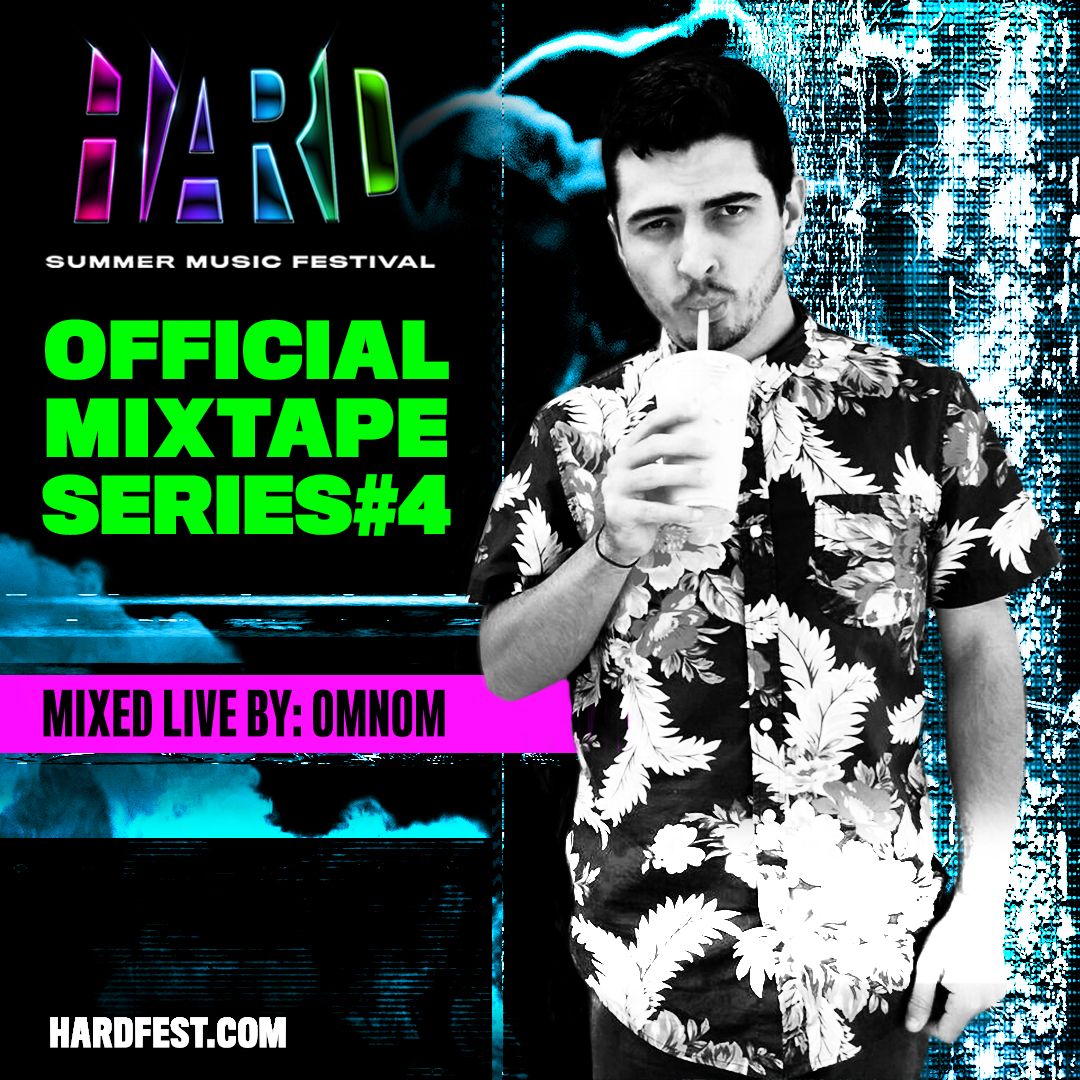 ---
Connect with OMNOM on Social Media:
Facebook | Twitter | Instagram | SoundCloud | Spotify