Layton Giordani calls out the dark creatures of the night with a brilliant techno offering dubbed Phase II, out now on Drumcode!
---
It was a relationship forged back in 2016 when Layton Giordani released "Rivington", landing him on Drumcode's A-Sides Volume 5. Two years and one album later (Where It Begins), and Layton has earned his rightful spot among the Drumcode elite! Not slowing down for even a second, this week the man bred out of New York, New York stunned his fans once again with a massive EP that nods to the raw techno insanity that floods through every inch of the Drumcode brand. Ladies and gentlemen, without further ado, Layton Giordani proudly presents Phase II!
For more on Layton Giordani make sure to check out our featured interview!
Stream Layton Giordani – Phase II on SoundCloud:
---
From New York to Amsterdam, Layton unveiled his quest to find new stomping grounds with the opening track.
Inspired by the classic works brought to life by Yves Deruyter and brought to life by the very real journey that brought Layton Giordani from New York to Amsterdam, this track is the perfect choice to set off the package with flair! With an acidic essence, "New York To Amsterdam" instantly inspires the goosebumps to rise in salute as my body begins to gyrate to the rhythm. No wonder Adam Beyer chose to use it as his opener when he played Berghain earlier this year.
With festive drums to set an uplifting pace, I am quickly hit in the face with a delicious sound byte that makes my eyes become wide with curiosity! Oh, how I love the little details that make techno offerings pop with intensity. And on "New York To Amsterdam", my craving for everything quirky gets quenched tenfold!
It's time to pay attention to the movement on the dance floor as we explore "Body Language"!
Favorite track alert! This one has got my head twisted in all the right ways! Before we get into all the juicy details, here is a little fact about the track: Layton actually wrote this piece after being removed from touring for a month due to a shattered elbow from a skating accident. Yikes! But although that is a pretty horrific story, the music born from the event unveils a truly happy ending. I would say the downtime really paid off because "Body Language" is absolutely bonkers!
Seduced by the song of a mythical siren I am drawn into an alternate dimension. With a billowing melody and high octane rhythmic kick, I find myself trapped between layers of sensual crescendo, holding me captive as I fall into an auditory trance. I can almost feel the sound echo through my brainwaves as the beat ignites a drive to glide along the dance floor without a care in the world.
Get ready to stomp your feet to the beat with the sounds of "Black Mirror"!
Not for the faint of heart, "Black Mirror" blasts in right out of the gate with a fury unmatched by anything that has come before. With a raw rave essence oozing from every synth, this is the track that will pluck us out of our conscious state and deliver us to the shadow-stricken domain of the underground.
As I get pummeled in the face by demonic undertones, I crave for the nights spent under the lasers in a dark and sweat-filled room. As "Black Mirror" finds its grasp on my body, I release all inhibitions and pledge my soul to the auditory spirits that command my frame to move and groove like a puppet on a string.
On "Enter The Stratosphere", Layton Giordani clicks on his trademark style for a final bow.
Do you love your techno with a low-end chug, full of mystical sound detail and intricate synth structures? Then you are going to go nuts over "Enter The Stratosphere"! Sticking to a vibe that Layton Giordani has on lock, this offering drips with dynamics and out-of-the-box stylistic choices.
Are we up above the earth's gravitational pull dancing among the stars? Or are we locked inside an android-ridden dimension, gyrating with beings much different than you and I? Wherever this track takes you within your subconscious, one thing remains crystal clear. Through the enigmatic beats of "Enter The Stratosphere", we have found the key that will unlock our imagination, calling us forth to romp on the dance floor of our own choosing.
Layton Giordani is an artist that will one day rule the world!
The divine experience of life has had quite the impact on Layton Giordani as he harnesses his professional career and transforms it into music that moves the masses. From the moments coming up as an Output resident DJ in NYC to the remarkable tales of his Europian adventures that aided him in the honing of his craft, Layton Giordani has found his true calling. With the deliverance of Phase II, we become privy to the passion that translates from the mind of this tastemaking beatmaker and we can't wait to see where life will take him next!
---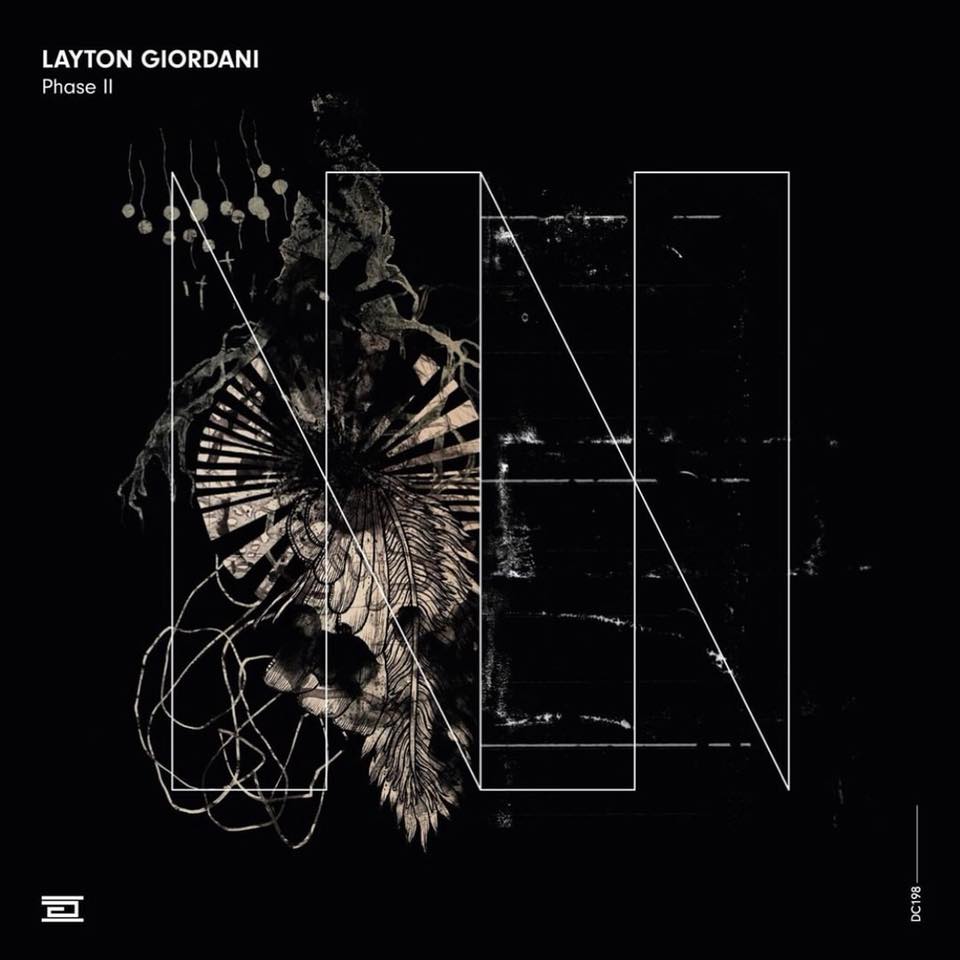 Layton Giordani – Phase II EP Tracklist:
New York To Amsterdam
Body Language
Black Mirror
Enter The Stratosphere
---
Follow Layton Giordani on Social Media:
Facebook | Twitter | Instagram | SoundCloud