Mary Droppinz stopped by to chat about her influences, playing AfterTraxx and Minimal Effort: All Hallow's Eve, and more!
---
Originally hailing from Omaha, Nebraska but now based out of Los Angeles, California, Mary Droppinz is an artist you'll want to get acquainted with if you're looking to catch a quality house and techno set in SoCal. Blending elements from the underground together for performances that are simply infectious, she's continued to keep crowds dancing all day and night while growing a passionate fan base along the way.
Quickly rising through the ranks of the scene, this year has seen Mary Droppinz take the stage at events like Minimal Effort: All Hallow's Eve and underground experiences like AfterTraxx. Having played in support of some quality artists like Kill Frenzy and Christian Martin she also has explored event curation as well with her own pool party at the W Hotel back in July.
With the second edition of AfterTraxx on the horizon and Mary Droppinz set to take the stage at the event, we caught up with her to gain some insight about her influences, favorite moments from the year, goals for the future, and so much more. Grab your tickets today to catch her at AfterTraxx 002 on December 8 in Long Beach and read on for our chat with this rising star in the house and techno scene!
Stream EDMID Guest Mix 144 || Mary Droppinz on Mixcloud:
---
Who are some of your influences as an artist and what initially drew you into the world of electronic music?
My current influences include Peggy Gou and Mall Grab. They are my favorite DJ's and producers all in one. Their vibe is dope too. Locals that inspire me are Dagz Bros, Dom Corleone, and The 900 Block crew. I've always been a music lover and played some piano but really fell deep into the house and techno scene out here! Thanks, Travis (from Dagz Bros) for showing me all the dope parties.
You recently took the stage at Minimal Effort: All Hallow's Eve to play a wicked set. Is there a certain process you go through in preparation ahead of the show or do you pick up more on the vibe of the crowd as you're playing?
That was a dream come true to play Minimal Effort. 🙂 I'm here to share my journey with the crowd, what is giving me goosebumps, what is bringing me to tears, making my heart race, making me feel sexy, making me feel my highest self, and getting me through the sticky. That's how I prep my sets, I sometimes play the vibe of the crowd, which is fun too but nothing makes me feel more confident when playing than something I put my soul into before the show and wrote into my music diary in my cursive handwriting and then performing it, it's live art. <3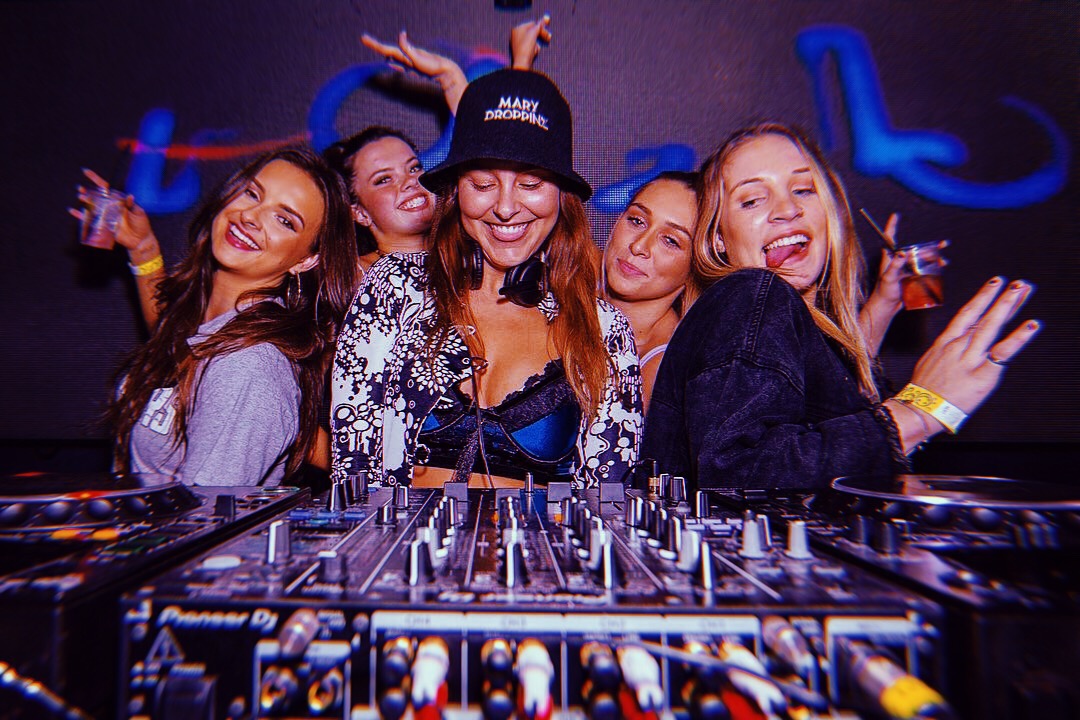 Back in August you played at the first edition of AfterTraxx and will be joining them again for their second edition this December. What has it been like working with that team to help grow this underground brand?
It's an incredible feeling to get to play for the second edition. It's like the feeling when you get called back for the second interview. [Laughs] 😉 The AfterTraxx team is amazing, very humble and proper. I really respect Mark Lizaola as an artist, entrepreneur, and friend – thankful he is making this happen for the underground scene. I can't wait to see what's in store for Dec. 8!
Do you have plans to ever jump into the world of producing tunes as well? If so, what can you share that you're working on?
En route my friend 🙂 I'm working on the maschine MK3 at home building loops and then collaborating with friends. I was always a doubles player in tennis and that's how I feel I am going to approach production. I will of course work on something that is solely mine (like when I also played singles in tennis) but nothing beats two heartbeats vibing off each other making fire tracks. I'm including many influences from my dad to my friends of all different backgrounds. I'll be sharing my inner groove early 2019, stay tuned.
This year has seen you play in support of many Dirtybird Artists like Justin Jay, Ciszak and OMNOM, along with plenty of other shows as well all over SoCal. How do you feel you've grown as an artist in 2018 from playing these gigs?
Growing every single day, enjoying everyone I play with, learning, evolving, it doesn't stop. I don't remember what life was like before this musical journey. I like to grow in front of the crowd too, I low-key get enjoyment out of a rusty mix in, a set that takes you on a roller coaster or a quick transition that has everyone stopped in their tracks. To me it's humanizing, raw, and breaks you out of the trance you can sometimes get in with techno. It gives me life.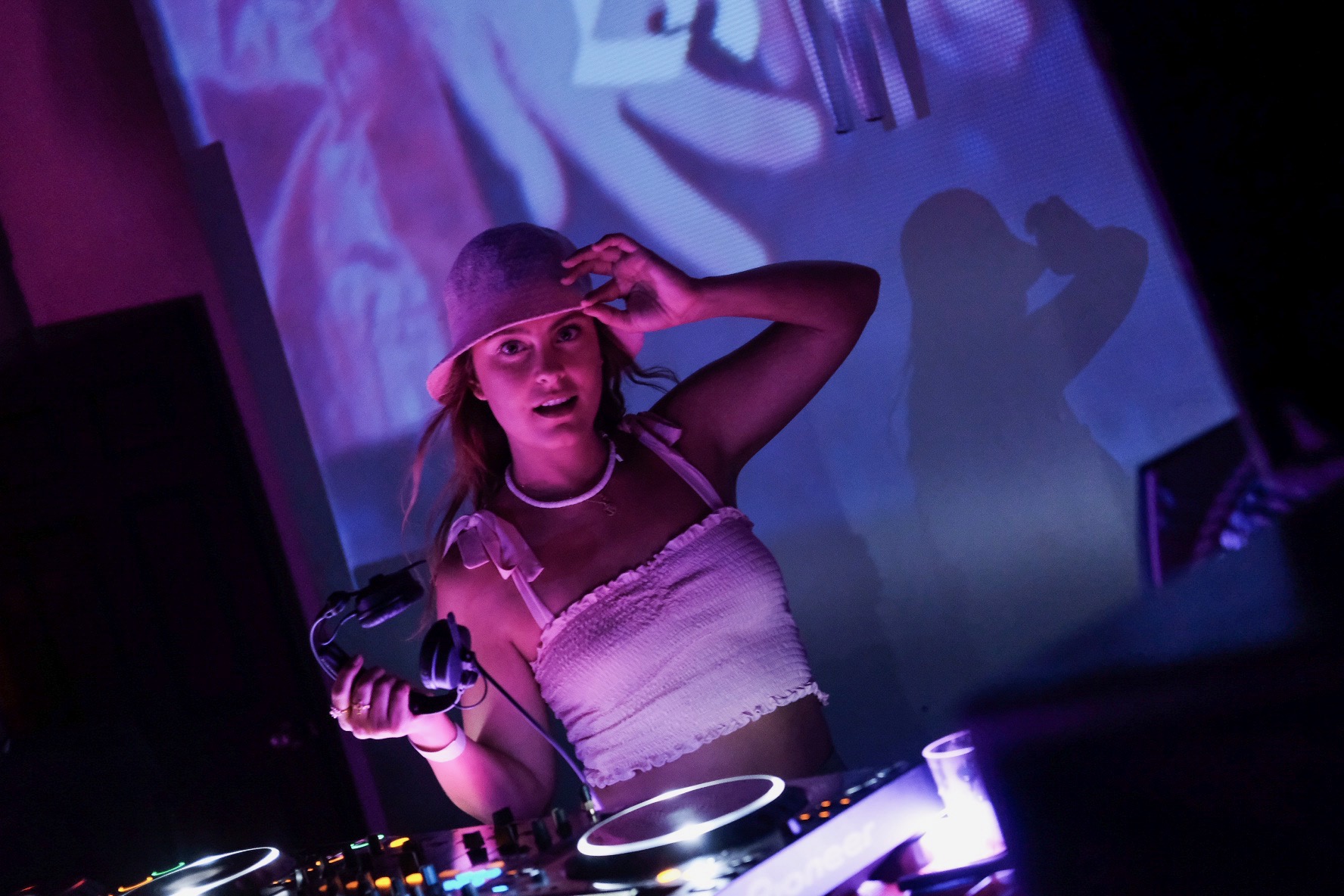 You're originally from Omaha, Nebraska but now live in Los Angeles. When did you decide to make the move and is there anything specific you miss about home that you can't find out in LA?
I moved out to Long Beach in 2014 for my ex. I considered moving home after we split but I'm so glad I decided to stay and made LA my new home, discovering the music within my soul. I definitely miss Nebraska, there's just something so calming and peaceful about where I'm from in Omaha and the rent prices are great, obviously. Food, hospitality, and people are really special. All in all, my family is the majority of the reason I love Nebraska because they are so loving and cute! I'm really blessed to have them!
Where is a dream venue or event that you'd like to be able to play in the future?
In California, my dream event would be to play Desert Hearts and Lightning in a Bottle. As for venues, Sound Nightclub in LA and OMNIA San Diego. Too many to list for out of state events/venues. 😉
With the end of the year quickly approaching, can you both share a favorite moment of the year that left a lasting impression?
Honestly playing AfterTraxx! I love playing new parties and when I walked into the venue and saw what I saw I was flabbergasted, I like that feeling. [Laughs]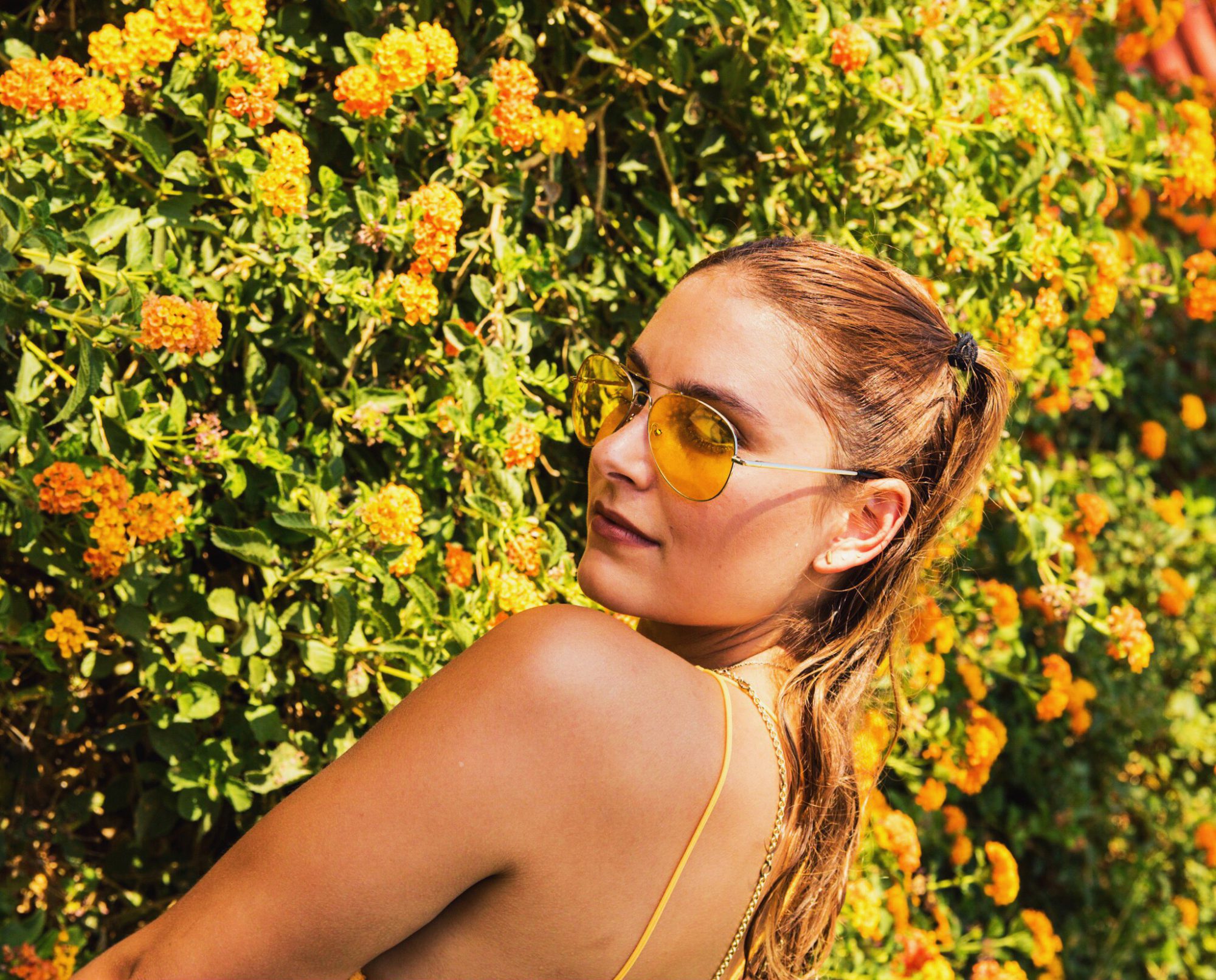 What are some of your goals for the rest of the year and moving forward into 2019? Are there any upcoming shows that fans can check you out at?
I'm planning to continue to hone in on production. Not booking out too many shows the rest of the year to really hustle in the studio. I work in marketing at Native Instruments so I have a 9-5 that keep my days busy. The final 2018 shows that I can announce are:
December 5 – Clinic Wednesday's with Tube and Berger at Station 1640 in Hollywood

December 8 – AfterTraxx at Thunder Studios in Long Beach (set time 11:30pm)
December 12 – Xenophile Collective at Nameless in Santa Monica with Masha, Jessie Calistri, and Marie NYX
Finally, it's a late night in Los Angeles and you're looking for a place to grab a bite to eat. Where is your go-to spot to get your grub on?
If anyone knows me, they know I'm the biggest, baddest, craziest foodie of all! I love to stimulate my taste buds with all the flavors of life (minus Ketchup). I don't have specific spots I go to because I always have to mix it up. My favorite cuisines are shabu shabu, taco trucks, and Persian/Armenian food. Now I'm hungry! 
---
Follow Mary Droppinz on Social Media: