Dirtybird Campout West is always a good time and this year was no exception. From great music and conversation to a Space X sighting, it was a fantastic experience!
---
This was my third experience at Dirtybird Campout West and each time I attend it gets bigger and better. The 2018 edition of the three-day event took place at the Modesto Reservoir and I couldn't have been happier with the new venue. The lineup was stacked and if that wasn't a reason enough to attend, the atmosphere, people and campgrounds made it pretty irresistible, not to mention the many activities you could participate in.
On top of that, I can't even begin to tell you how much of a difference the water made. During the day you could see groups of attendees with giant inflatables, paddle boards, canoes, or just swimwear all across the water. There was even a little island that a group of dirty birdies made into a dance party!
I would highly recommend that you check out Maria's review for the full rundown of how epic this year was, but keep on reading below for some of my favorite highlights from this year's edition of DBCW!
Five Things We Loved About Dirtybird Campout West 2018
---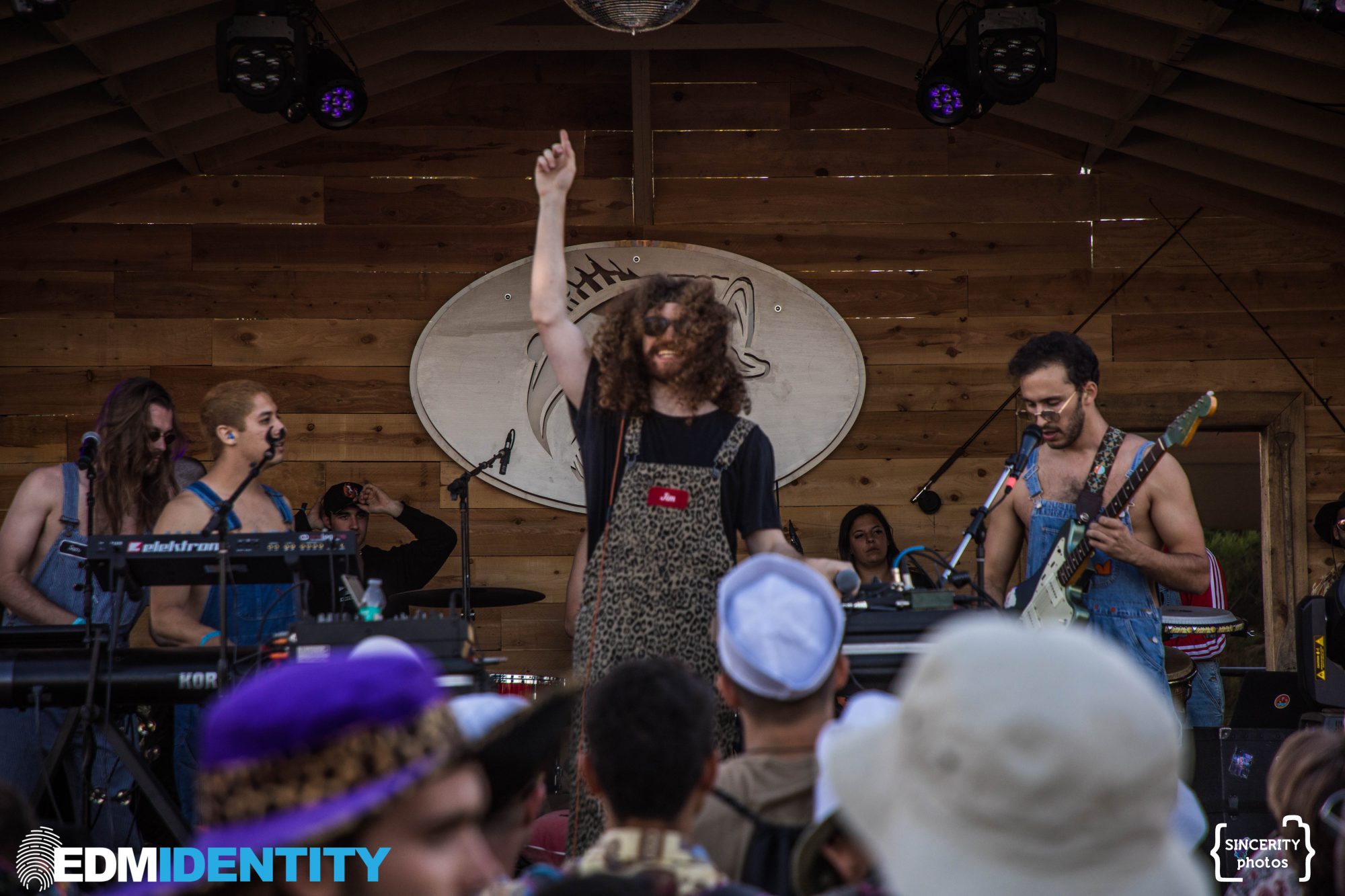 Justin Jay's Fantastic Voyage
The first time I saw Justin Jay's Fantastic Voyage was at Electric Forest and the best way I could find to describe it is, FANTASTIC. He performs with not just one, but two, full band variations. While he mixes, plays instruments, and/or sings throughout the set, it is quite the spectacle of fun and energy.
The first band came out wearing jumpsuits, carrying parasols, and singing like classic rock stars. The second band was all dressed in denim overalls and brought more of an electric funk. Both bands truly highlight Justin's creativity and bold take on electronic music. This is a set I highly recommend, we stayed for most of the three-hour set and even got to watch the sunset!
---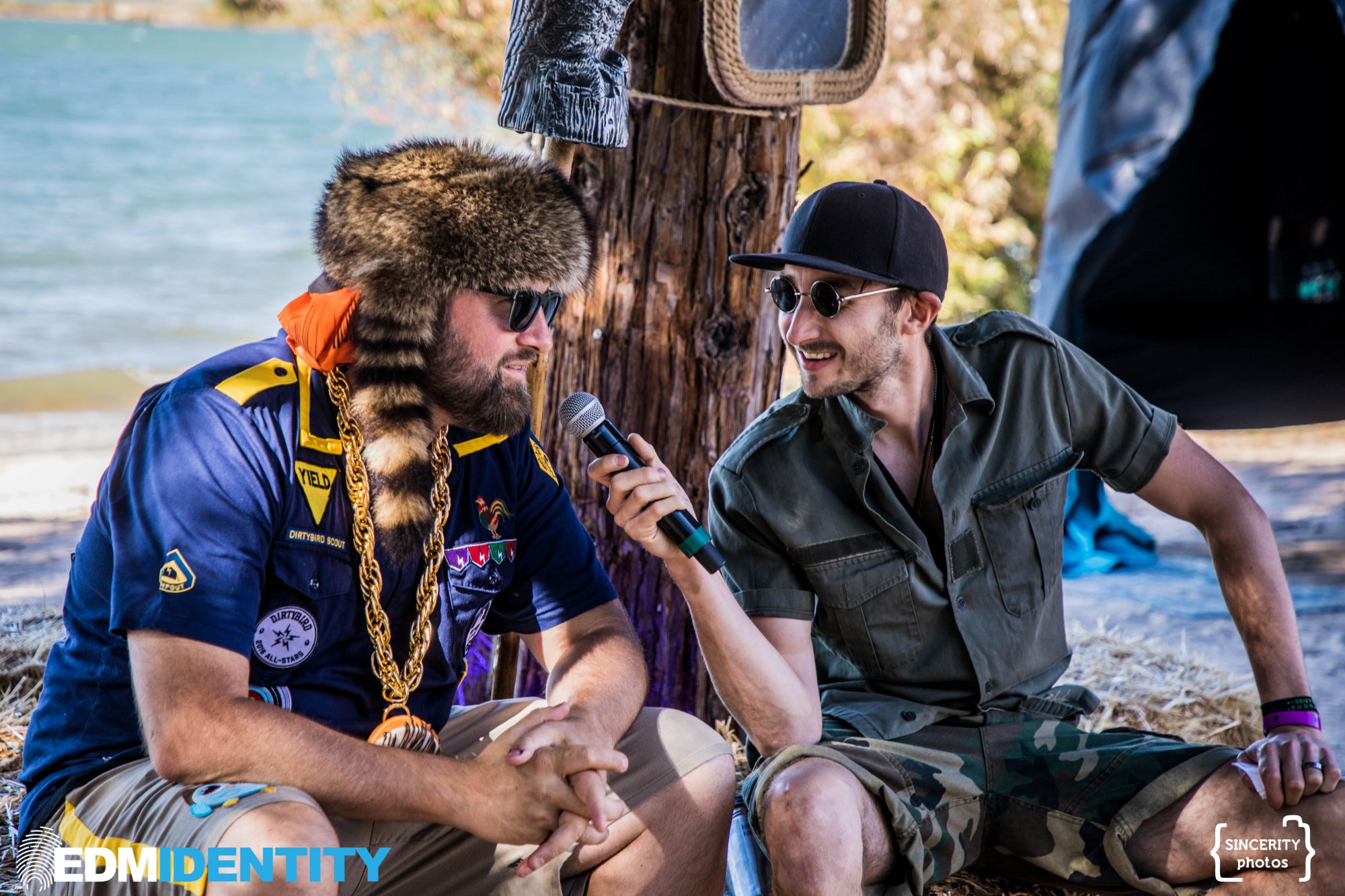 Artist Accessibility
There are very few places where you have so many chances to meet the artists that perform. Dirtybird Campout West this year offered a plethora of ways that you could participate directly with performers. Not only did they have artists helping with the camp activities such as Sacha Robotti at the screen printing station, but with the games as well.
Attendees had the options of doing archery with Will Clarke or Bocce Ball with Kyle Watson, just to name a few. I personally found Justin Jay in the crowd at The Birdhouse, and I know my roommates spent some time with J. Worra after her set. These interactions, big and small, not only foster a dedicated community but help make Dirtybird all that much more special.
---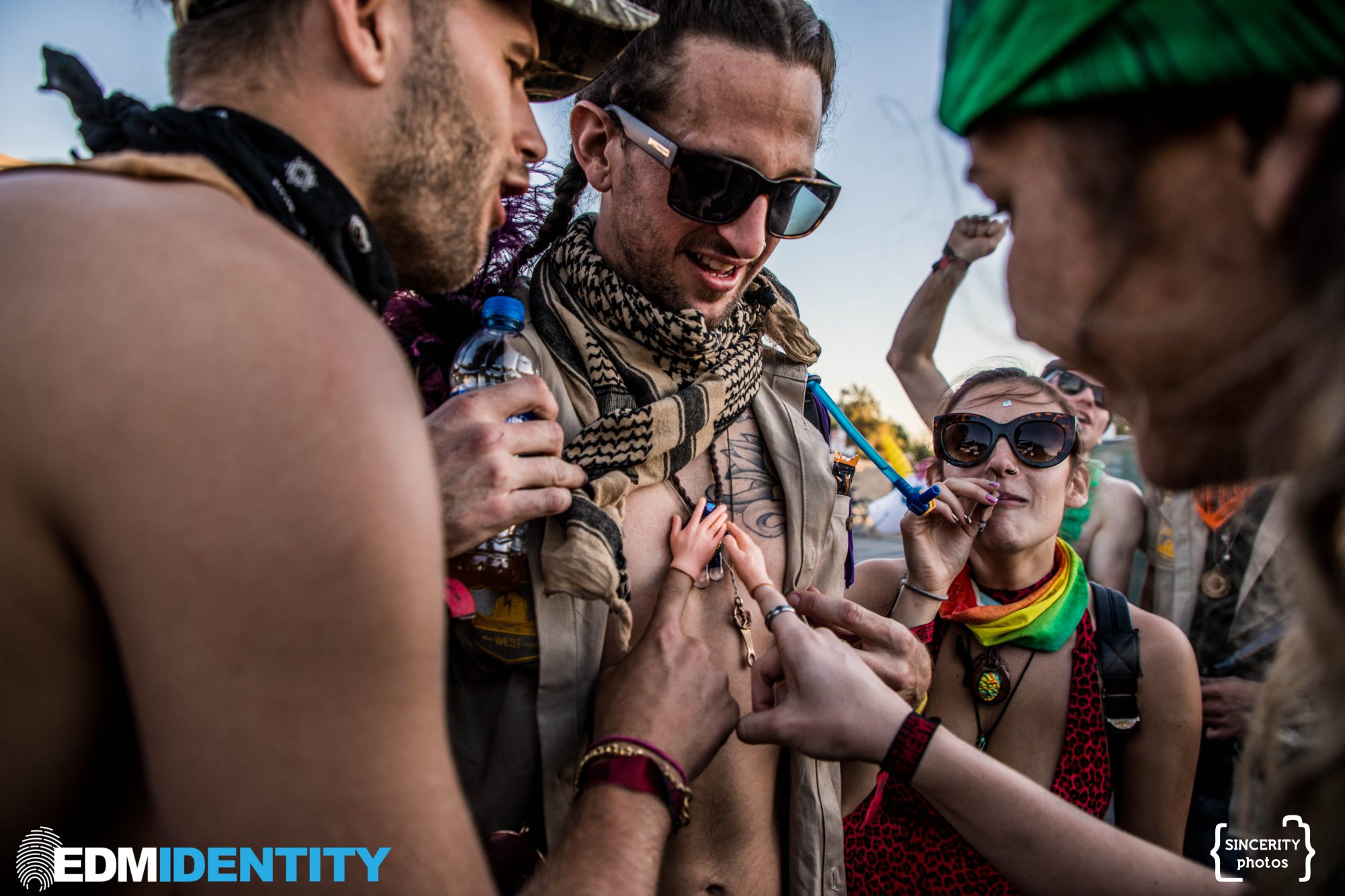 Little Hands
A quick search on the web would reveal that many people have obsessions with small objects. Whether that surrounds small food, small furniture, or in this case, small hands, there's something entertaining about the concept of a hand that fits on your finger. I've been to a number of festivals where the little hands are present but I would have to say that Dirtybird is one of the most prevalent places they are found.
I frequently ran into groups that would use them to high-five each other, or shake hands, or even hand you something. Whatever the hands were doing it would always make me smile. In truth, I think that's the true intention of many of the little hand owners, to simply bring a little bit more happiness to everyone around them.
---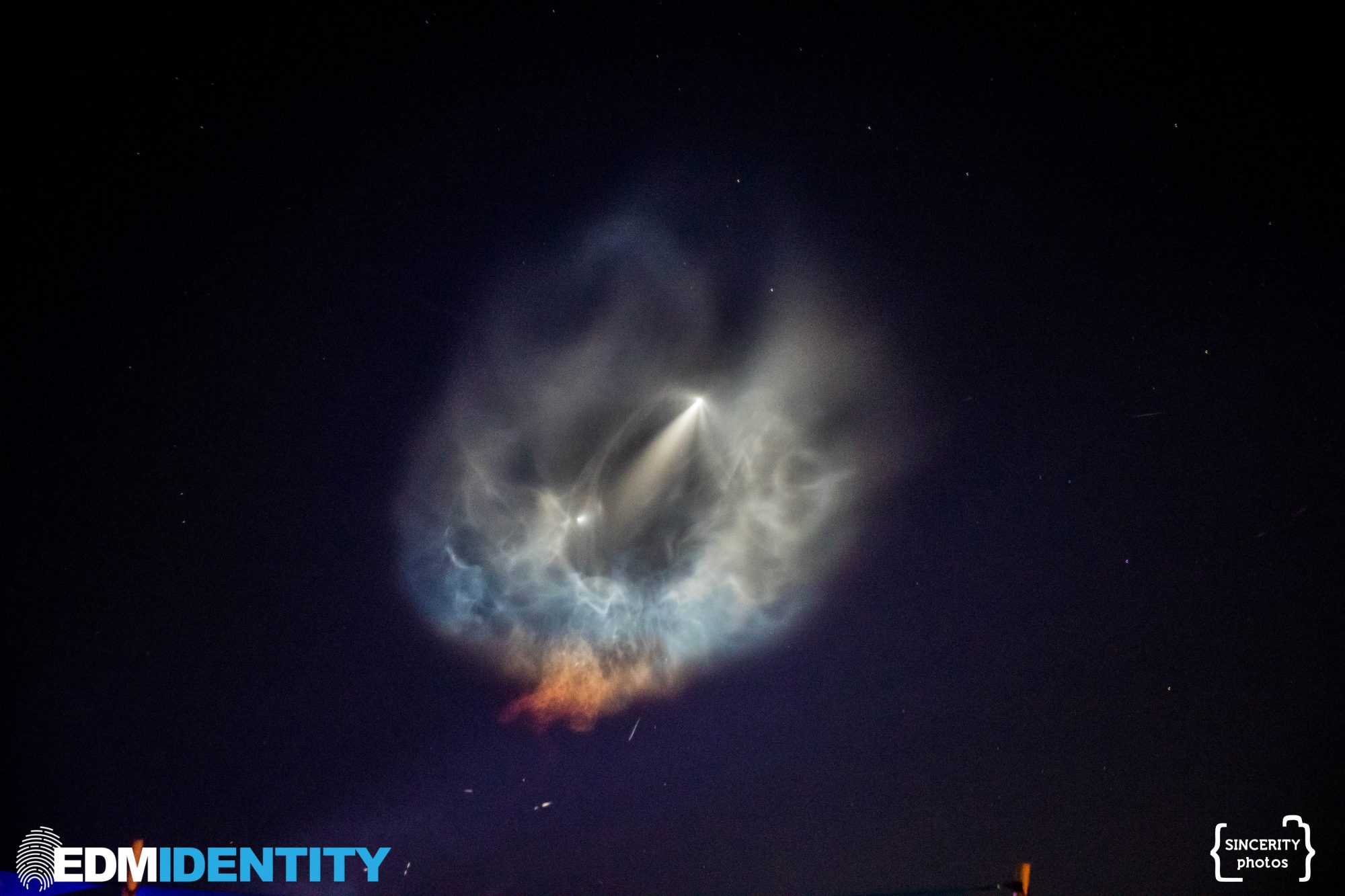 Space X
Imagine for a second that Fisher is just throwing down banger after banger and then suddenly you look up in the sky and two lights are shining eerily brightly. Then the lights seem to separate and an explosion of light and color suddenly appears almost out of nowhere. It was quite the incredible sight as Green Velvet was about to start.
This mysterious explosion in the air could be seen clearly from either stage and at the time we all had wild predictions about aliens or spaceships or even space wooks. However, logic and the internet quickly informed us that it was simply an atmospheric reaction to the Space X launch that was scheduled for that night.
---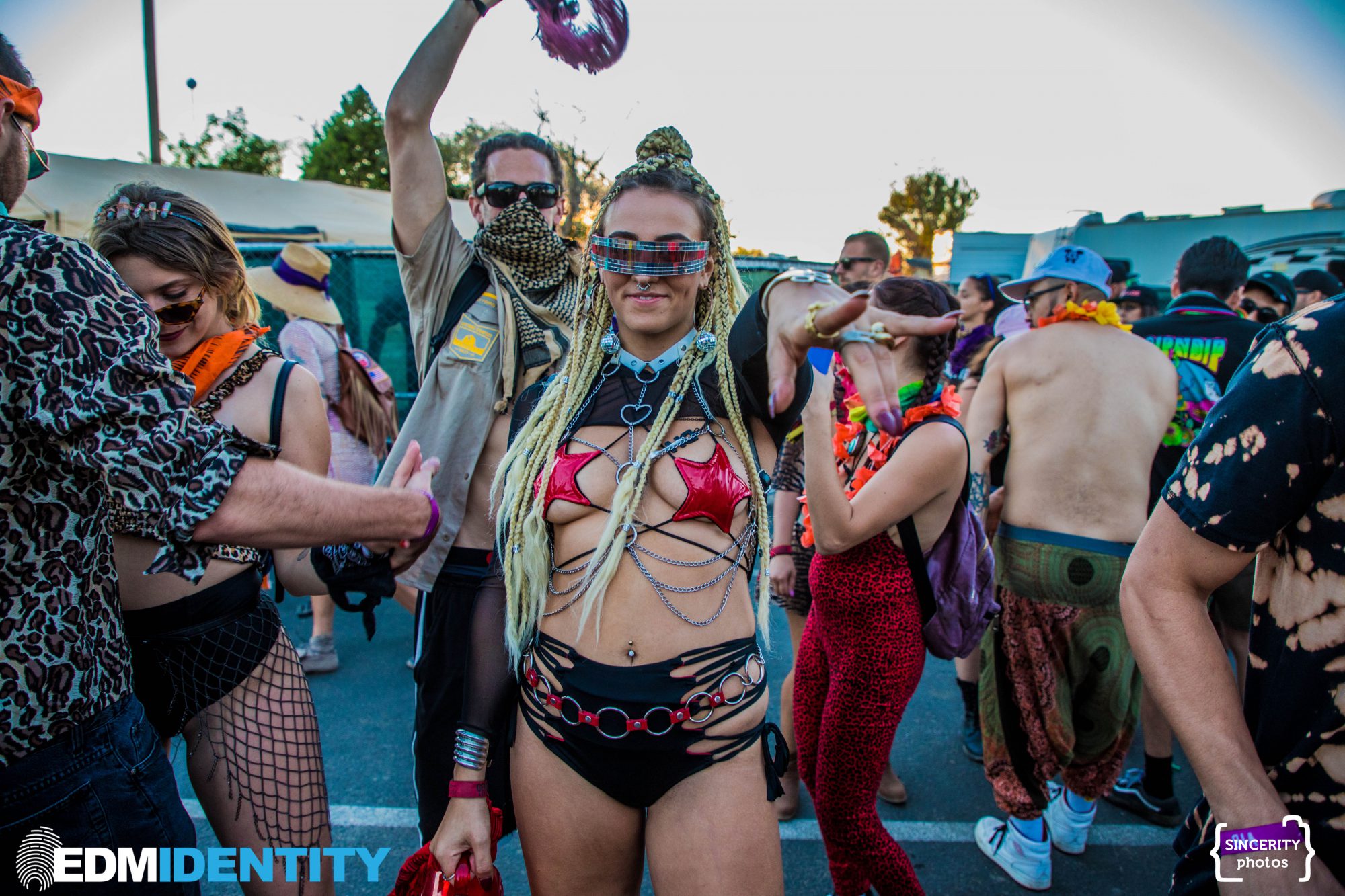 The Fashion
There are a handful of festivals where the fashion is so striking or unique that it immediately sparks a reaction and Dirtybird Campout is definitely one of those. Many attendees spend months thrifting, combining, and rearranging their outfits. Up-cycling, crafting, and sewing help people create beautiful pieces that caught my eye throughout the weekend. I think the best part about this kind of fashion is that there's no real theme across the board. Whether it's feather caps, single band visors, or sequin-covered coats, the colors, the designs they are all unique and wild in their own right.
Be sure to check out our massive photo album on Facebook!
---
Connect with Dirtybird Campout on Social Media:
Website | Facebook | Twitter | Instagram | SoundCloud