Martin Jensen chats about his debut EP 'World', why he gives fans an inside look into his life as an artist, ADE, and so much more!
---
Danish DJ and producer Martin Jensen has been taking the dance music scene by storm since his arrival, and has shown no signs of slowing down anytime soon. Initially rising to the top of the charts with his tunes like "Solo Dance" and "All I Wanna Do" on Ultra Music, he quickly created a signature vibe and a strong following around the globe.
This year has also been a massive one for Martin Jensen, with solid releases like "Pull Up" and "16 Steps", the latter of which saw him team up with Olivia Holt to provide the stunning vocals. Now, he has his sights set on dominating one of the largest weeks in dance music during ADE, celebrating it in style by dropping five tracks in five days that will mark the release of his debut World EP.
Looking for some insight into his recent track "Rio" off the World EP, giving fans an inside look into his life on tour and while filming his music videos, and his thoughts on ADE, we reached out for a quality chat with Martin. Check out his exclusive 2018 Fall Frequency mix below and read on to learn more about him as an artist today!
Stream EDMID Fall Frequency Mix || Martin Jensen on Mixcloud:
---
Hi Martin, and thanks for taking the time to chat with us today! In celebration of ADE this year, you're dropping five fresh tracks on the World EP. How did you approach the production process for this release, and what message would you like listeners to take away from the release?
The World Ep is the first time I've produced an EP so it's really exciting for me. Normally I just drop singles and stuff like that, but I thought it was time for me to actually start putting more out there because I have so much music in my library that I haven't released, and so much more to come. I agreed with my management and my record label that it was time to push more singles out and it just so happened that the timing fell along the same time as ADE this year.
With ADE on everyone's minds right now, what is your favorite part of this massive week for dance music, and what parties are you most excited to be attending this year? 
I'm just super happy to be at ADE again, it's my third time and each one is better and better. I'm stoked to be a part of it, I'm playing five or six venues this year and of course, it's amazing to play that many gigs! We're also playing live radio sets for Slam FM and FUN FM, I'm also playing at Sigala's show which I'm really excited about because we're really good friends after the tour.
From "Night After Night" and "Si" to "Solo Dance" and "16 Steps" your releases have explored different genres in electronic music. Do you feel that diversity and the freedom to explore is important for artists who are rising to the top in the music scene today? 
I will say as a DJ and producer you can kind of go whichever way you want to – I have walked all around the genres! You can take other artists like Calvin Harris or Steve Aoki or Martin Garrix or whoever; all of them are also doing way different tracks all the time, so I'm not the only one to do that. I'm just happy to be in a position where I can release that many different types of genres and still have people appreciate and understand each one.
Last month, your track with Olivia Holt, "16 Steps", received a fresh spin from UK Rapper Yxng Bane. What led to you working together and does this mean we might see more hip-hop influenced collaborations from you in the future?
I don't know if I'll make any more collaborations with hip-hop in the future… maybe I will, maybe not. When I first made "16 Steps", it was the first time I made a track like this, that kind of R'n'B kind of track, but I really wanted to put some fresh things out there. At the beginning I decided against putting a rap artist on it and went ahead without it, but yeah then I came back to the idea and now I'm really excited with Yxng Bane because he's a really positive and energetic young man and I think he suits the track really really well.
Not many artists give fans an inside look at their lives while on tour or working on projects. What led to your decision to start the On Tour series and show off how the "16 Steps" video was produced? 
I love to show what I'm doing on tour because if it wasn't for my fans and my followers then there wouldn't be any tour and there wouldn't be any music video! If people want to see it then they're more than welcome to join in and honestly, I'm just excited that my 'On Tour' on YouTube is getting so many views because it actually means people are caring about it.
Over the years you've taken the stage all over the world. Where has been your favorite venue that you've been able to play or one that was a defining moment in your career so far? 
So maybe I think it's a show from this year. We went to Valencia in Spain and we were not really expecting anything to be honest because I had to play 4:45 – 6 in the morning. That was my first time ever playing that late at a festival and I was just like, this is going to be a nightmare! Who's up at 5 o'clock at a festival? Definitely nobody in Denmark, everyone's sleeping there! Showed up on stage and there were about 50 to 60,000 people in front of me and it was just like, WAWWWWWWW! It was something else, so surprising and was so much energy, definitely one of the best festivals this summer.
One of the fastest growing regions in the dance music scene right now is in Asia. Having just played in countries like China, Korea, and Indonesia, what are your thoughts on the growth in that area, and how do the crowds in Asia compare to those in Europe or North America? 
I would say the Asian crowd is awesome and they're really amazing to party with because when you think about it, if you're going to Holland, everyone there has heard dance music for the last what, 20 years, 25 years? So for everyone there, it's like normal 'pop' and so playing in Holland compared to Asia is a whole different game. In Asia, no-one's really heard this before and they're excited about it. It's amazing to be one of those DJs who's able to go out there and be playing the main stage, playing the main festivals and stuff like that. I'm really proud and happy to be in the front line-up of the EDM DJs out there.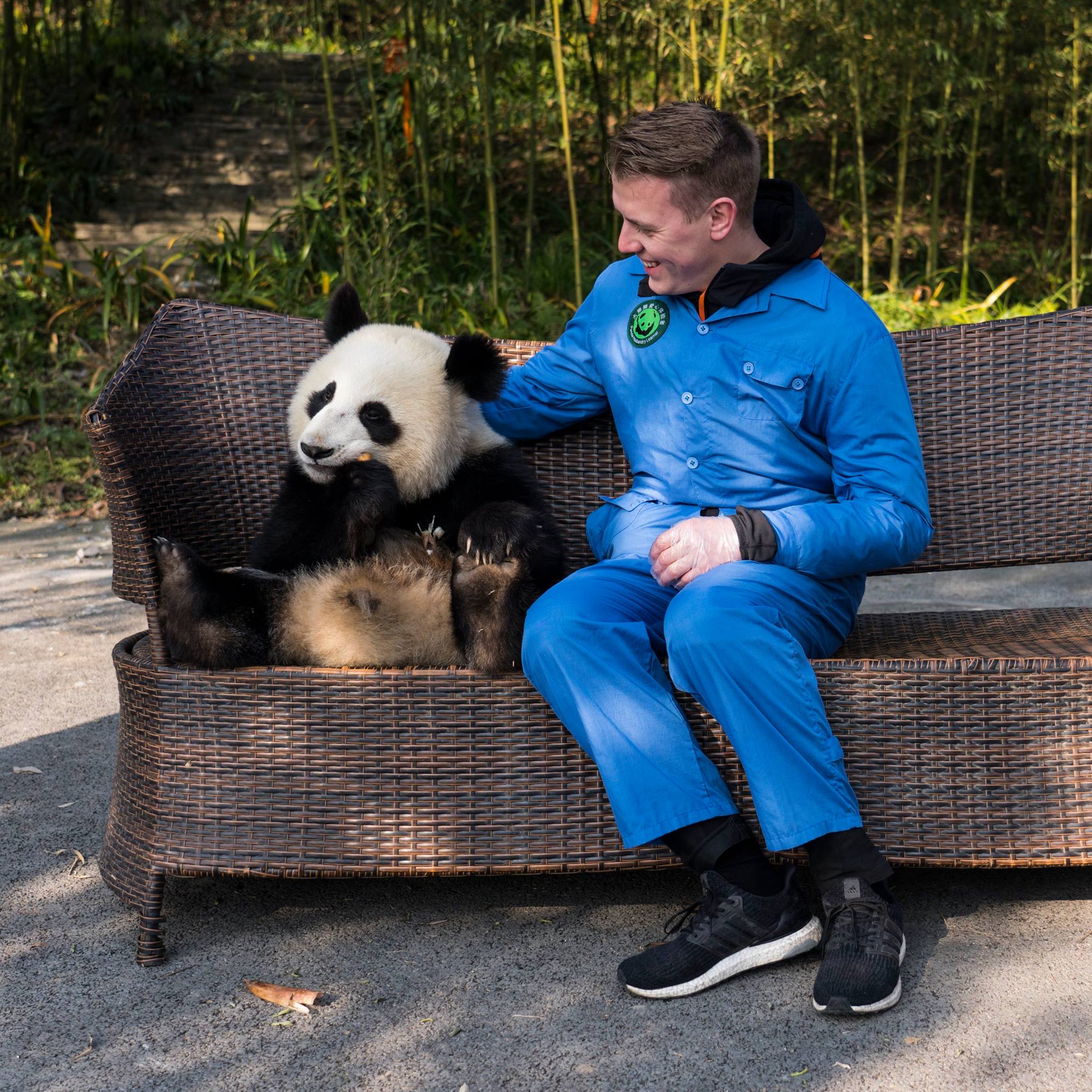 If you could only have three other artist's entire discographies to listen to for the rest of your life, who would you pick and why? 
I think I would pick Taylor Swift, Calvin Harris and a Danish old band called Shi-Bi-Dua. Taylor Swift, because she's innovating all the time with her music and she just has the voice of an angel. Calvin Harris, because he's another innovator of music and the old boys Shu-Bi-Dua because it's the music that I've grown up with so I love it.
Since you've been traveling quite often, what are some top tips that you have for other artists who are just starting their careers and haven't toured the globe yet? 
So I say, if you have to travel the world you have to get the right mindset because it's really hard. You're going to have a lot of time in the airport and in hotels and waiting around for shows, and you have to remember that you're only playing one to one and a half hour for each show, even though you're traveling sometimes ten hours or more. You know the total from home is maybe 50, 60, sometimes even 70 hours to get there and back again and you only get sometimes one hour, one and half hours in the hotel for a sleepover.
It's not like getting on your bicycle and going down to the grocery store where you working in the meat section for maybe six hours, then get back on your bike and going home again for a good solid maybe 12 hours! As a DJ you have to put up with these super long journeys, but in my eyes, it all pays off because this is what I love and that's why I do it. So, if you love it, then I can only recommend to follow your dream and go out there and do it, and maybe one day I'll see you at one of the main stages!
Finally, as someone who loves to travel, where is a dream destination that you haven't been able to visit that's on your bucket list?
I have two destinations I really want to go to. One is the Arctic because it's so rare people are there and I simply love nature more than anything. Also because it's melting all the time so I don't know how much longer it's actually going to be there!! The second place would be The Maldives because if you listen to the science, they'll be gone in 20 years!
---
Connect with Martin Jensen on Social Media:
Website | Facebook | Twitter | Instagram | SoundCloud | YouTube