Welcome to The Landing, EDM Identity's weekly post highlighting fresh tracks you may have missed!
---
In each edition of The Landing, we intend to highlight some tracks that have landed in our inbox each week that you may have missed, or perhaps shine a light on new music for you to fall in love with.
This week's edition of The Landing features fresh tracks from K?D, Egzod, Declan James & Fatum, Nitti Gritti & Adair, Whipped Cream, S3rl, and more!
Listen to some of our favorite tunes from this week and past editions in our playlist and read on for more details on the tunes added below!
The Landing || Volume 087
---

Craig Connelly heats up the dance floor with "The Creator"
If you've attended one of Craig Conelly's shows in the past few months then you've certainly heard his latest track "The Creator" in one of its many forms. Connelly describes this "Thunderous Club Trance" track as "A lot bigger, bolder, tougher and harder than anything I've created before and designed purely for destroying dance floors without mercy." Even a cursory listen to the track shows this to be very much true. The track still has Craig's signature uplifting sound as it's definitely a track to dance to but also gets you in your feels. This is Connelly's seventh original track released in 2018 as he continues to ride the wave of momentum he has built for himself and deservedly so as he continues to drop banger after banger. – Abisola
Stream "The Creator" on Spotify or purchase on Beatport!
---
Nanu releases Bass House banger "Venom".
In the grand tradition of amazing DJ talent originating from the Great White North, Canadian DJ, Nanu drops his new track "Venom".  An exciting, dark journey, accented with some unique sound elements, this track elicits an aggressive, shadowy vibe.  Although relatively new to the bass scene, Nanu delivers "Venom" with exceptional sound design leaving me eager to see what comes next.  This track's power requires a decent volume level, please join me in cranking up this tune. – Bill
Stream "Venom" on SoundCloud!
---

Find your paradise in K?D's "Polluted Blood"!
There is something about dark eerie tracks that make me giddy. Maybe it's the slight anxiety that builds as the different experimental sounds develop, but dark tracks get me fired up. K?D's debut EP Find Paradise takes you all over the sonic spectrum with heavier DnB influenced tracks to more light-hearted and melodic tunes.
"Polluted Blood" is my favorite track off the EP because of its ominous feel and heavy bass beat. When it drops it feels like the only way to listen to the track is in a dark warehouse with crazy lights. With sirens going off in the background and a ton of other jarring experimental sounds this track keeps your ears on edge the whole time. Start your weekend with this one because it is sure to get your blood boiling. – Zach
Stream "Polluted Blood" on SoundCloud!
---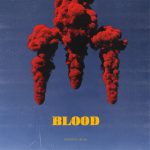 Whipped Cream kicks off October with biting bass track "Blood".
Whipped Cream is bringing the madness with this track. With a creepy, orchestral build up and a massively heavy bass drop, "Blood" is the perfect track to get in your Halloween feels. True to its name, "Blood" feels like it could be straight out of a killing scene in a horror film. Whipped Cream showcases her incredible production prowess in this expertly crafted track, taking bass music to new and exciting heights. This one's sure to stir up some madness when played out live! – Grace
Stream "Blood" on SoundCloud. 
---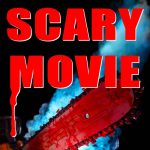 S3RL kicks off Spooktober with his creepy track "Scary Movie".
For any hardcore lovers who are also horror movie aficionados, S3RL seriously just released your new favorite track! "Scary Movie" does an amazing job taking listeners through some of the more notable movies in the genre by including references from the "Halloween" series, to "Child's Play" while also. It simultaneously stays true to hardcore as elements of the genre are clearly heard throughout the track.
I seriously recommend watching the video put together by DEFI BRILATOR because it ramps up the creepy factor ten-fold and the spooky sounds are perfectly intertwined with images of the eerie films which gave me goosebumps. As a serious horror fan, I was genuinely excited by this mash-up as who would have ever thought the marry hardcore and horror? Honestly, I'm hoping to hear this at some of the many Halloween raves as "Scary Movie" would be perfect for the occasion. – Abisola
Stream "Scary Movie" on YouTube from your favorite platform.
---

Luke Bond remixes Warrior's classic tune "Warrior".
Talk about a blast from the past, Warrior's classic trance track was released 10 years ago. In the time between its initial release and now, this classic track has been remixed numerous times, most notably by multi-genre artist Luke Bond! Bond does a great job of keeping the essence of the original track and updating it the sound to fit a more modern aesthetic. This tune is certainly resonating with trace fans at it nabbed the coveted "Tune of the Week" spot on Armin van Buuren's A State of Trance episode 884. Take a listen to Luke Bond's remix of the classic track and let us know what you think! – Abisola
Download or stream "Warrior (Luke Bond Remix) on Spotify or your favorite platform!
---

Magnus and Dimibo join forces for an epic psytrance collaboration known as "State of Mind".
After some sneak previews on Instagram, Dimibo and Magnus' "State of Mind" is finally out on Iono Music. This track is psytrance heaven from start to finish and filled with surprising sounds. For example, the sweet celestial vocals appearing in ~1:00 into the song that added some complexity to the track break up the warble-y sounds. Towards the end of the track, you'll notice the faint ticking of a digital clock signaling the end of the song. This track with all of its intricate layers isn't the sort of song you can listen to once but multiple times. For any psytrance listeners, you'll definitely want to check out "State of Mind" over and over again.-Lisa
Download or stream "State of Mind" on SoundCloud!
---

Tweekacore and Darren Styles join back up to release another hard dance banger on their label, Electric Fox!
Electric Fox may have been created as an outlet for Da Tweekaz to produce happy hardcore with their good friend Darren Styles but the trio has shown with "Down With The E" that they will be exploring all styles of hard dance. Their newest track lends itself more to hardstyle while incorporating the fun and euphoric sound that the group is known for. Fun is certainly the name of the game for these guys and you can tell that they are enjoying themselves during their live sets as they don LED goggles (à la REZZ) and perform all kinds of antics on stage. Don't miss them if you get a chance! – Bryan
Stream "Down With The E" on SoundCloud!
---

Declan James teams up with Fatum on "Weapon"!
One of the fastest rising stars in the scene right now, I've been paying close attention to the sounds coming out of Declan James' studio. Keeping me completely wowed with each release that has surfaced, this new track sees him team up with Fatum to bring some extra added heat. Dubbed "Weapon", this tune features a relentless bassline and solid synth work that transports listeners to a different dimension. These two artists bring the heat and we can't wait to see more from them in the future. – Grant
Stream "Weapon" on SoundCloud!
---

Nitti Gritti starts Halloween season off right with Adair on a collab dubbed "Run & Hyde".
A hard-hitting track just in time for the spooktacular season, this collaboration between Adair and Nitti Gritti is sure to please any fan of bass music. "Run & Hyde" features ominous tones and unreal bass elements that transport you to the slasher flick of your choosing. I expect to hear this track get played out all season long, so make sure you "don't let the bass get ya," as the vocal sample suggests. – Grant
Stream "Run & Hyde" on SoundCloud!
---

Egzod leaves listeners stunned after showing them his "Vision".
Miami-based Egzod has continued on his run of massive releases by dropping "Vision" this week. Looking to ancient India for inspiration on the message of his upcoming EP Atman, which is due out for release soon. The track itself features solid basslines and a drop that is just purely epic in nature. Providing vibes that I've only felt from artists like The Glitch Mob and other experimental bass acts in the past, "Vision" is a track that will act as a perfect intro for your upcoming aftermovie or whenever you want a soundscape that takes you on a journey into the depths of sound. – Grant
"Visions are about results you want to grasp – strong enough and the result becomes more achievable. It's about foreseeing the prospective future and drives a human in the now. Once the dreamy voices worked their way into this release, titling it 'Vision' felt natural" – Egzod
Stream "Vision" on your favorite platform!