With all four tracks packing an explosive punch, Wooli's Mammoth EP intertwines exquisite artistry with massive dubstep whomps.
---
Hailing from New York, Wooli has seriously pushed bass boundaries since 2015. Otherwise known as Adam Puleo, the East Coast producer is growing his fanbase with each performance – and rightfully so. Wooli doesn't restrict himself to just creating filthy dubstep; having said one of his biggest influences is Kill The Noise, Wooli takes after the artist with his diverse spectrum of sound. Dreamy soundscapes and grimy wallops are all familiar to the artist's expansive repertoire, and it only continues to grow with the release of his EP, Mammoth.
With support from top industry dogs such as FuntCase, Jantsen, and Excision, as well as collaborations with up-and-coming dubstep powerhouses like Kompany, Wooli is bringing creativity back to what has recently been an oversaturated and repetitive dubstep market. Released on Never Say Die, Mammoth is a refreshing take on the genre, fusing unfathomably heavy wubs with tear-jerking melodic dubstep.
Download or stream Mammoth on your favorite platform and read on for a full review on the EP!
Listen to Wooli – Mammoth on SoundCloud:
Mammoth begins with "Throw It Up", a track with an explosive flammability likened to a lit match thrown into a pool of gasoline.
I wasn't sure what the first on the tracklist would sound like, but "Throw It Up" surpassed any and all of my expectations. Resounding waves of deep sound fall over the trickling of cascading waters and chirps and chimes. The "mammoth" in Mammoth steps out early on in the track – colossal stomps echoing that of the prehistoric creature hint at the madness to come. A vocal sample shouts before a blistering bass siren descends into rippling pulses of pure slaughterous mayhem.
Next up is "Elephant March", a collaboration with young producer Mastadon and featuring Travis Richter. Forceful guitar strums kick off this tune, swimming amongst the trumpet of an elephant. The drop teases and I can't help but hold my breath in the wake of bass so nasty, it should be illegal. Wave after wave of angry dubstep ensues, making this one the heaviest on the EP.
Where I was impressed the most was "Need U", an explosive firework of unbridled emotion and vulnerability.
Here is where Wooli's versatility is on full display. "Need U" is marked by Josh Marment's sentimental vocals, spilling delicately into a colorful swell of melodic dubstep. It's a beautiful change-up from the filth of the previous two tracks, but still carries a tear-jerking heaviness that will inevitably pull at heartstrings in live sets.
"Thicc Boi" is the final tune on this masterful EP. A collaboration with rising bass maven Kompany, the track obliterates spines with a relentless stream of gargantuan slashes and squelchy goodness.
If you enjoy Mammoth as much as I do, you can catch Wooli when he appears as support for Excision at Paradox at the Rocks, alongside Subtronics, Dion Timmer, and more. Tickets are still available, so grab yours today!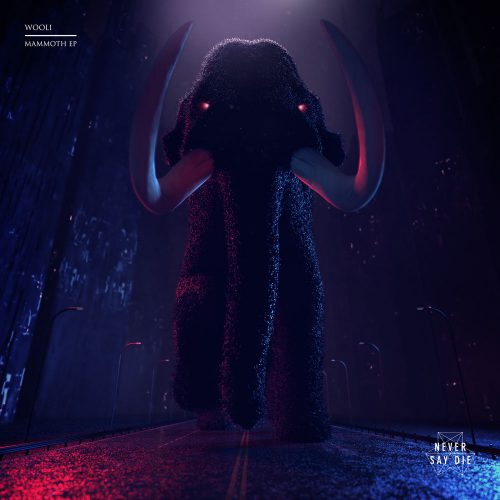 ---
Connect with Wooli on Social Media:
Facebook | Twitter | Instagram | SoundCloud