Booming Beats near the Bay in San Diego is just days away! Get your essential information for CRSSD Festival Fall 2018!

---
CRSSD Festival Fall is upon us and we're excited to share the house and techno-filled weekend with you once again in sunny San Diego.  Plan ahead to make your weekend a stellar one! Thumb through the essential info in this post so you won't have any issues with getting into the festival quickly, knowing who's playing on which stage and when, and enjoying the atmosphere to the fullest.
Need ideas on who to check out?  Check out MyStro's picks for artists you might not know at this edition.  Wonder what the experience has been like in past editions? Check out our Spring 2018, Fall 2017, and Spring 2017 recaps.  You can also find plenty of awesome sets from artists at past CRSSD events in our live sets posts – Spring 2018 and Spring 2017 can get you warmed up with plenty of beats!
---
CRSSD Festival Fall 2018 Essential Info:
Dates: September 29-30, 2018
Venue Address: Waterfront Park – 1600 Pacific Highway, San Diego, CA 92101
Get Directions by clicking here!
Tickets: Purchase HERE
Facebook Event Page: RSVP HERE
This is a NON-Smoking event. This includes vape-pens, E-Cigs, cigarettes, etc, and yes they will throw them away.
Acceptable Forms of Identification for Entry
US State Driver's License
US State ID

US Government Passport

US Military ID

Foreign Passport

No photocopies allowed, ID MUST be valid (i.e. unexpired).
---
CRSSD Festival Fall 2018 Set Times: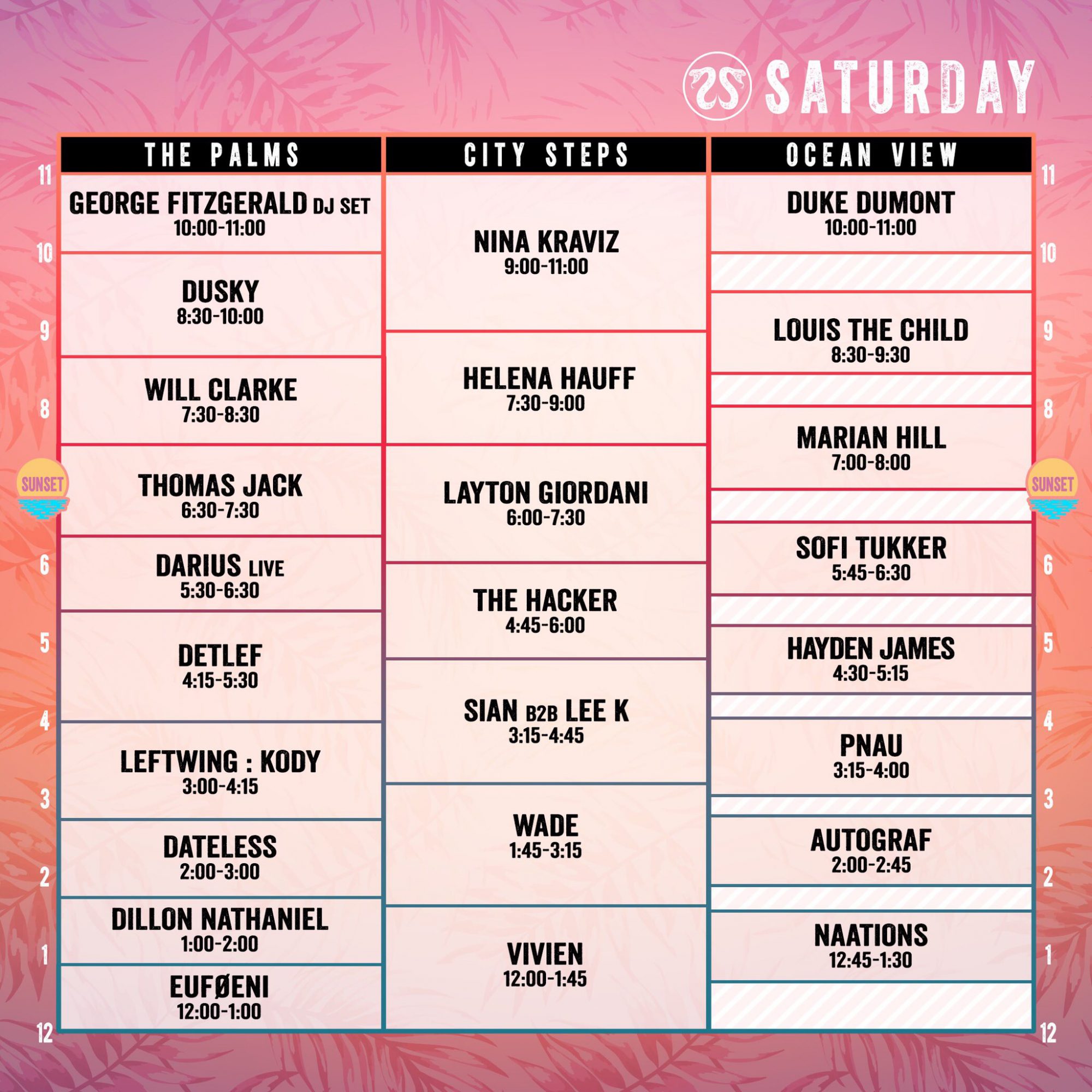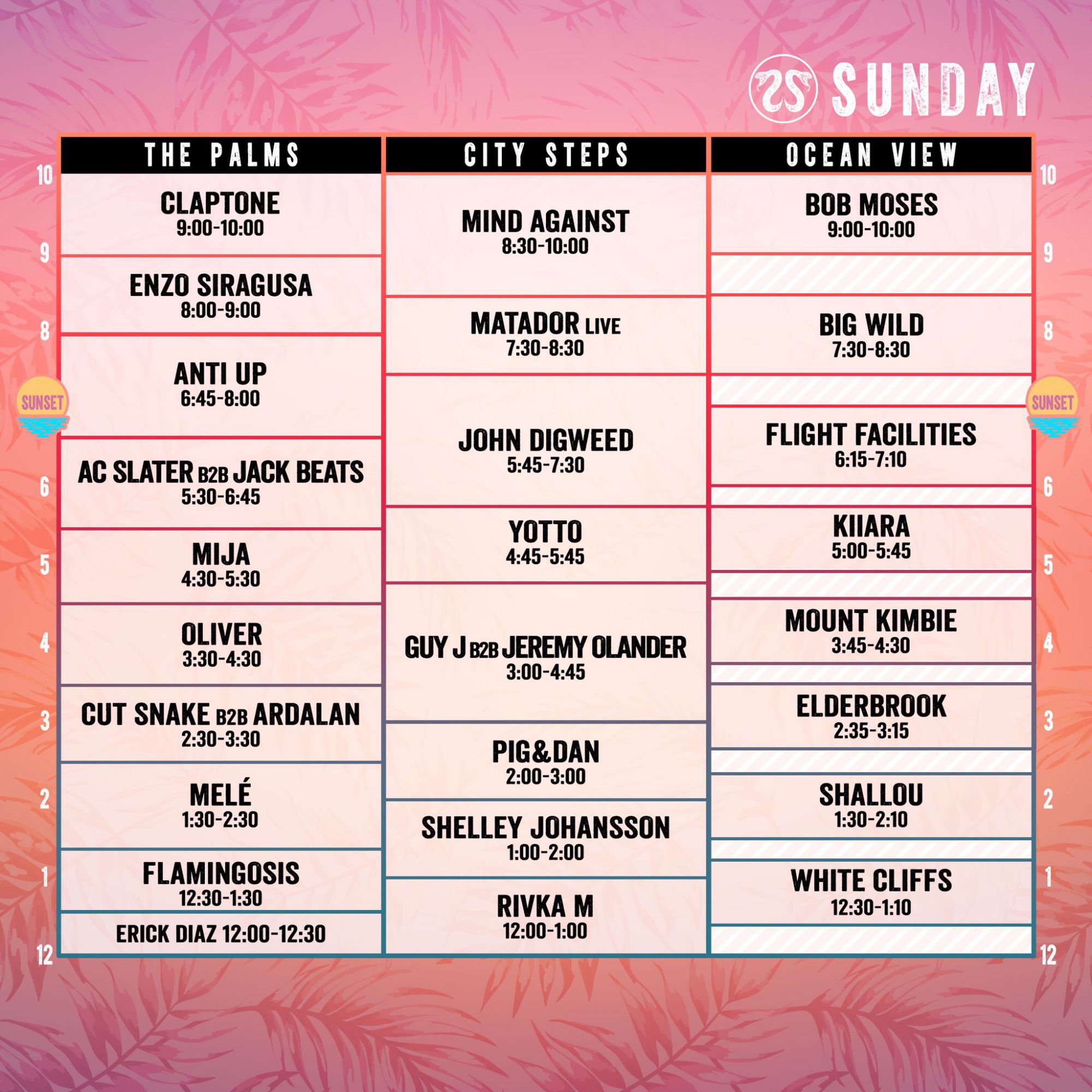 ---
CRSSD Festival Fall 2018 Festival Map: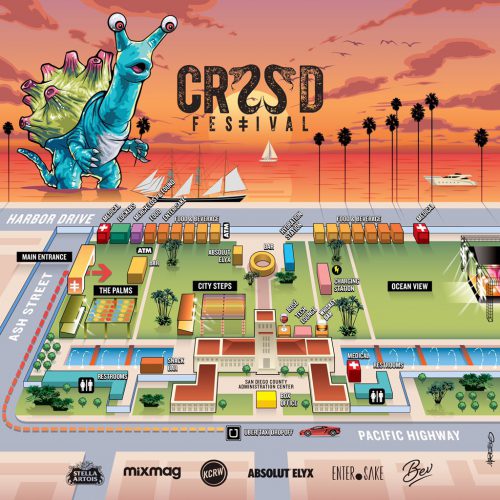 ---
CRSSD Festival Fall 2018 By Day & After Dark Parties: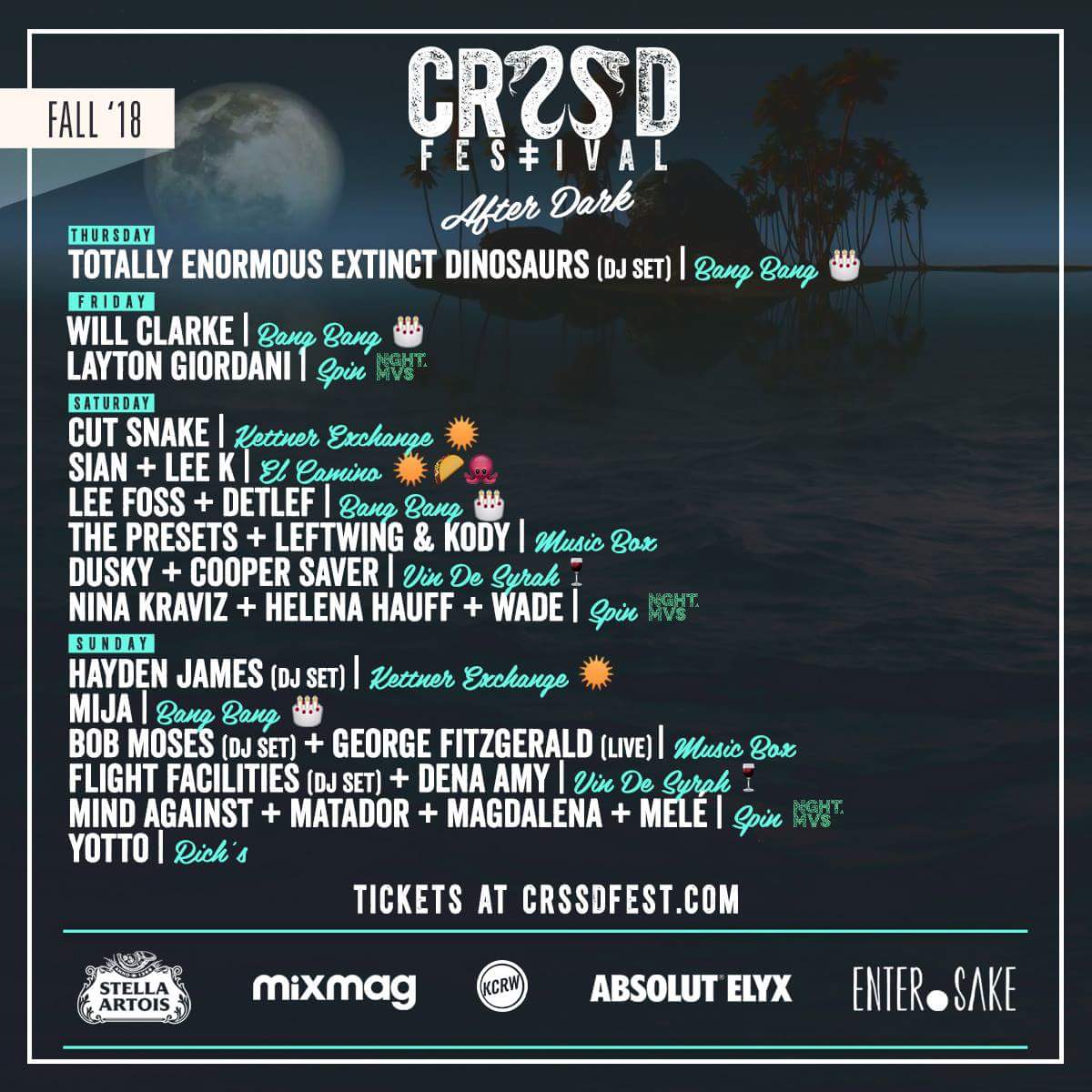 ---
Getting to CRSSD:
There will be no on-site parking available, so plan accordingly.
Paid parking is available nearby. Highly recommended as metered parking is enforced on Saturday until 6pm. Arrive early for best results!
Most accessible trolley station is "County Center/Little Italy" on the Green Line. MTS map available here.
---
CRSSD Festival Fall 2018 Do's & Don'ts:
NO:
SMOKING (NO CIGARETTES, E-CIGS, VAPES) (THEY WILL TOSS YOUR LIGHTERS TOO)
Blocking, standing on, redirecting, or sitting on fountain jets
Eating /Drinking in the fountains
Re-entry
APPROVED ITEMS:
Prescribed medication (in a container with matching ID to be checked at entry)
Cell phones
Non-professional cameras
Small backpacks/purses (8×8 or smaller)
Blankets/towels
Sunscreen (contents to be checked at entry)
Sealed gum
Sealed chapstick
Sealed lipstick
Sealed eyedrops
Empty 24oz (or less) transparent plastic bottle (Nalgene style) or clear plastic water bottle
PROHIBITED ITEMS:
CIGARETTES, E-CIGS, VAPES (THEY TOSS LIGHTERS TOO)
Outside food + drink [sealed outside food allowed for those who have a documented need (must have Dr.'s note that matches ID)]
Drugs / drug paraphernalia
CamelBaks / bladders (water stations provided + one empty 24oz (or less) transparent plastic bottle (Nalgene style) or clear plastic water bottle OK)
Large backpacks (under 8×8 inches OK)
Glass bottles or containers
Weapons of any kind
Laser pointers
GoPro/selfie sticks (GoPros ok)
Audio recording devices
Professional photo/video cameras
Drones
Umbrellas (parasols ok)
Makeup
Totems
Hula hoops
LED gloves, Flowlights, etc
Nudity, pasties, thongs (Clothing must not when wet expose parts of body under County Code 32.1002 prohibiting public nudity)
Chalk, markers, sharpies
Chains/chain wallets
Stickers / flyers / solicitations
Pets (guide/service dogs OK)
Cleated shoes
---
Reminder To Mind Your Belongings:
Unfortunately, many people have reported pickpockets, bag slashings, and theft of wallets, smartphones, purses and other valuables during this festival season. While this small number of bad apples in the bunch doesn't define an entire crowd, there are opportunistic people who come to these events to take advantage of unsuspecting party-goers and it's important to be mindful of your valuables while at CRSSD Festival.
Looking for tips to keep your belongings safe? Check our post highlighting some ideas!
---
Sharing Unique experiences thanks to CRSSD Festival!
We just wanted to share this awesome video of Bob Moses from the California Tower at Balboa Park thanks to Mixmag and CRSSD Festival to really get you warmed up for the weekend!  Reach out on our social channels and be part of the coverage along with us!
---
Follow CRSSD Festival on Social Media:
Website | Facebook | Twitter | Instagram | SoundCloud | YouTube