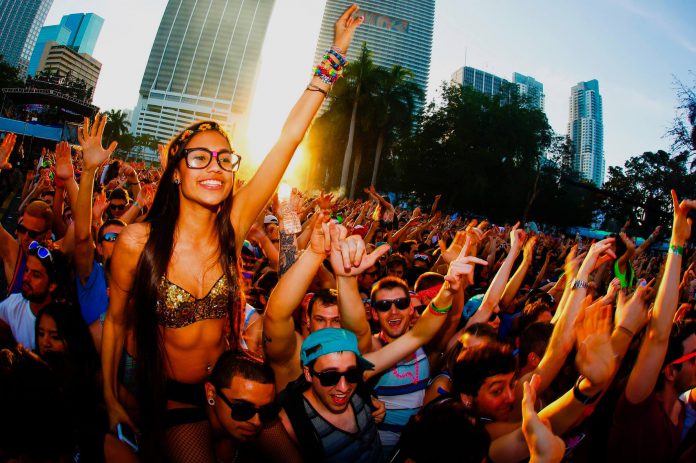 Our world is connected like never before with Radiate. Now you can easily meet a community of other ravers attending the same festivals!
---
As many will agree, one of the best parts of the rave scene is the loving, tight-knit community that comes along with it. In no other world are people as willing to meet new friends, open to new experiences, or passionate about music. Radiate brings this community together like never before, and if you haven't tried it out yet, it's a must!
Founded in 2015, Radiate launched as a platform to connect festival-goers, making it easy to find friends to meet up with if you're attending an event solo or just trying to add to the rave fam. You can join "squads" based on interest, enter the "moshpit" to meet specific people in your area, and join festival pages to connect with those attending the same events as you! With tons of features and more added all the time, Radiate truly is the best way to meet your new best friend or maybe even your new rave bae.
We caught up with the Co-Founder of Radiate Philip Butler about his inspirations for the app, insights into the rave scene, and hopes for the future. Check out our interview below and learn more about Radiate's ground-breaking platform!
Download Radiate and start making connections now! 
---
When did you first fall in love with the electronic music scene?
My first festival was EDC NY 2013, and life has never been quite the same since. 🙂
The open and accepting nature of everyone I met that day, combined with the amount of people that came together to dance, high five, and just love each other's sheer energy when Eric Prydz played his song "Every Day" lit up my soul in some type of way – and that's when I realized this community was something special that I wanted to be a part of.
Was there a particular experience or person that inspired you to create the Radiate app?
There 100% was, but the original idea of Radiate was different than what it grew up to be. Her name was Tabitha, she had blue hair, and we met at Mysteryland 2015 – we had the best time together but didn't exchange contact info.
The original concept was more like the game "Guess Who," and focused on finding missed connections. For example, if you knew enough about the person you were looking for, you'd then be able to find them and send a friend request. e.g., I'm looking for someone named ______ they had ______ colored hair, we met at this festival: ______, on day _____. And then from there, if they had signed up for the app and were looking for you too – you'd match!
I never found Tabitha, so if you're reading this or know a silverish-blue haired Tabitha who went to Mysteryland – tell her I say "Hey me" lol.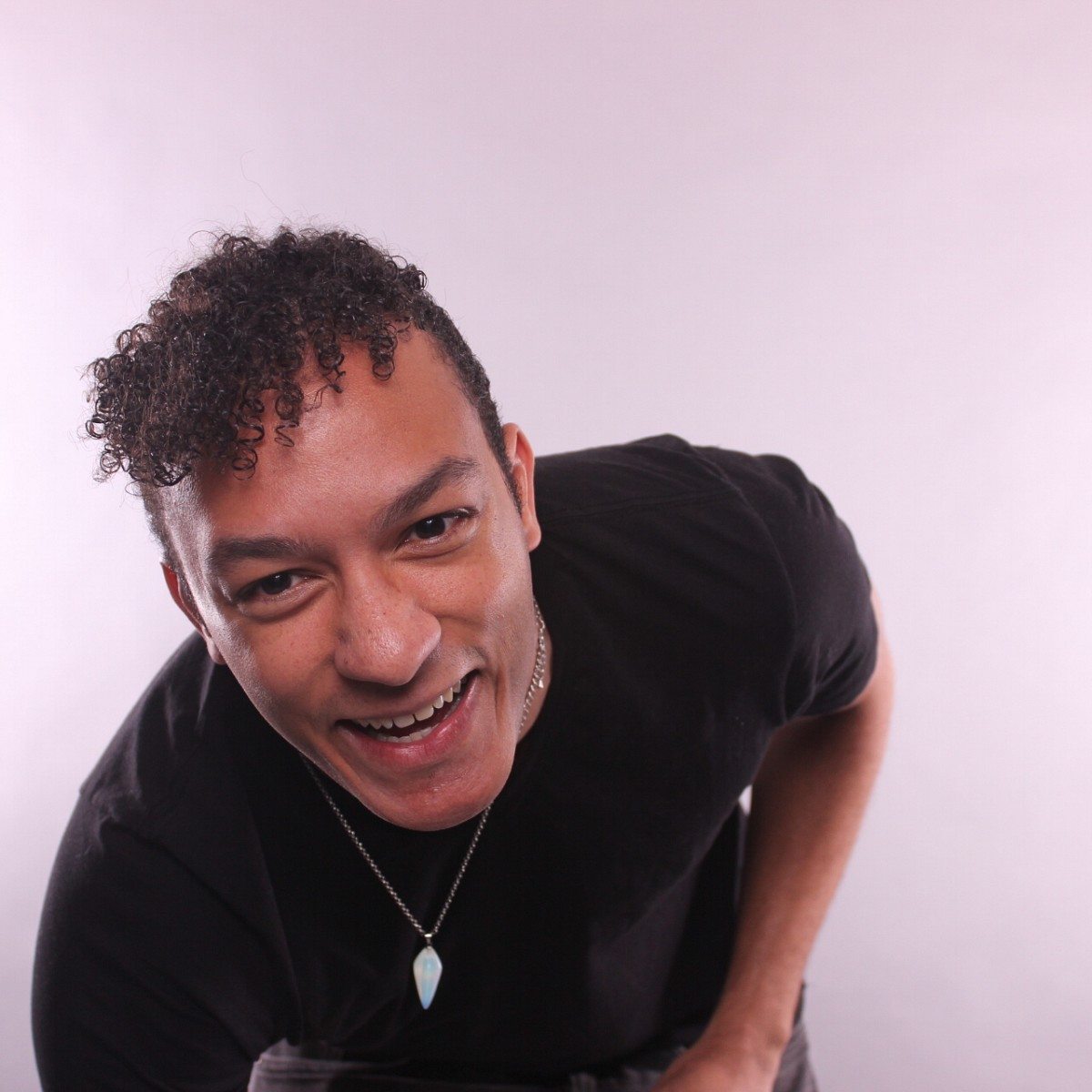 What improvements have you added to Radiate since its first launch in 2015?
Soooooo much from a "quality of life" perspective like better messaging, batching notifications, making the app faster, and taking up less data when used. A few of the cooler features we've added are:
We introduced interest-based group chats called Squads so that people could connect around the things they do in addition to the festivals they go to.

We added the ability for our festival partners to host their set times, lineups, and map directly in-app.

The newest feature, Gatherings, allows people to create their own events around a festival, like hosting a pregame or arranging a meetup before going to see someone play. Gatherings are like Squads but with a time and location for everyone to meet up.
Radiate has an aptly named "Moshpit" feature to connect you with other ravers, similar to Tinder but with all genders and orientations on your feed. Have you found that more people are using this platform as a way to find new friends or find a rave bae?
Most people use Radiate as a way to make friends, find rides, buy or sell tickets, and generally connect with others in the community. With that being said, we have a running joke that "the best dating app, isn't a dating app" and in that vein, we've had a few engagements, and tons of people who have met their significant other and/or rave bae on here. <3
The great thing about Radiate is we made it in such a way that you can use it to fulfill whatever need or want you have, so long as the community of people on the app can provide it to you. For the most part, whatever you want/need is just a "Hey" away.
Another one of the app's cool features is "Squads," where you can join a group of people based on a similar interest. Who have been the most popular and interactive squads so far?
The biggest Squad is dating-focused and called "Single Ravers" – it's mostly US-based connections being formed inside of it. A few of the most engaging Squads are:
"Festival Outfit Ideas" – People come here to share their outfits, get advice on what to wear, and buy/sell clothing.

Lost at Lost Lands! – Is a Squad focused on Lost Lands, the music they're playing, and is used for general connection around the festival.

SoCal Rave Fam – Is a Squad focused on connecting with others in this community that lives in Southern California.
What's your personal favorite feature of the app?
For me, it's the way everything works in unison to create an open environment where people are polite, honest and can act the way they want to without fear of being judged.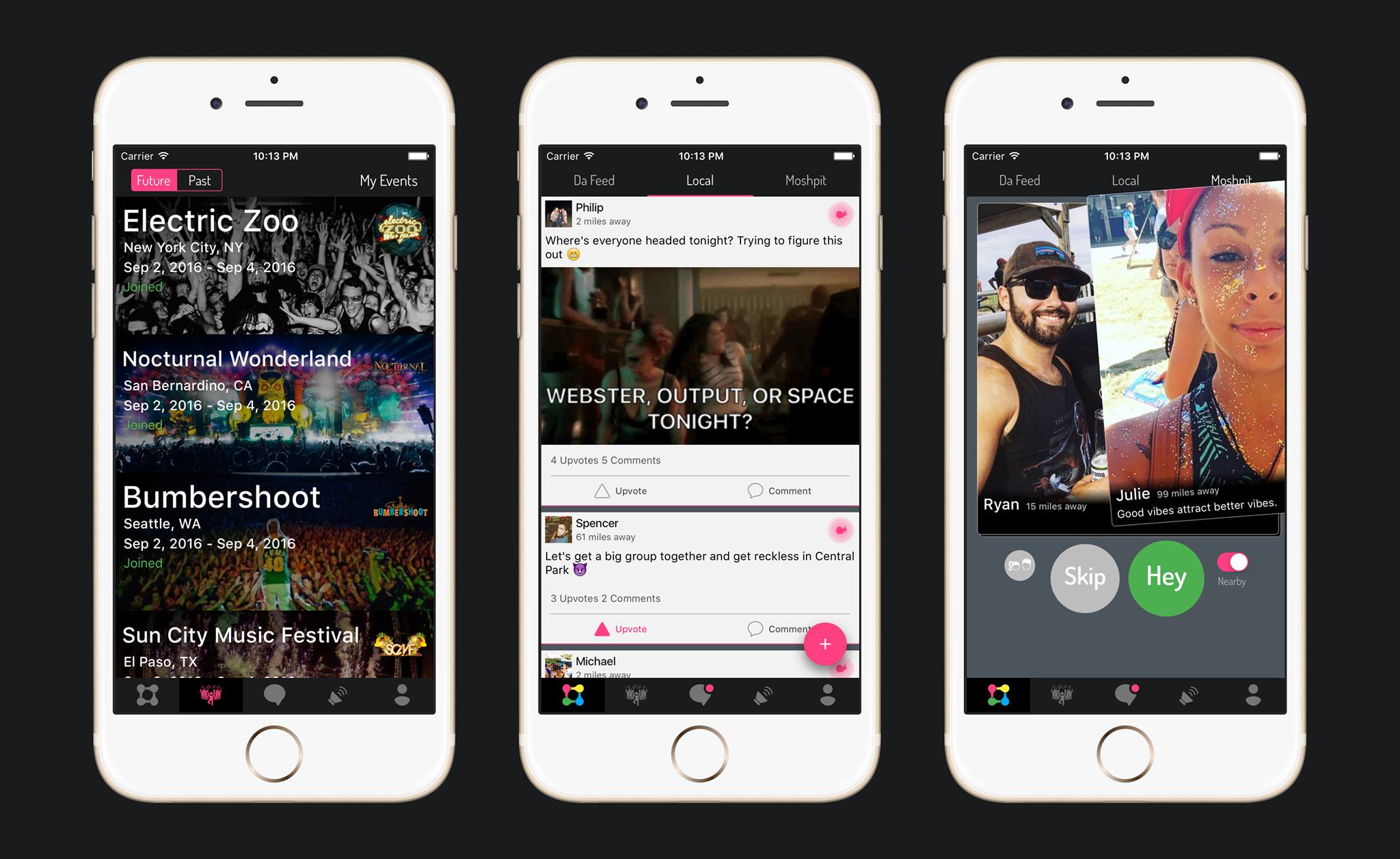 Which artists and events have you found to be most inspiring and influential to the users of Radiate?
Excision and Bassnectar have clearly changed so many peoples' lives for the better. Porter Robinson too. As far as festivals, EDC Las Vegas, Bonnaroo, Electric Forest, Shambhala, and Lost Lands are giving people outlets for creativity and human connection that they couldn't find elsewhere – it's pretty magical.
As you see many of the conversations going on within the electronic music scene on your platform, what are your thoughts on the current state of the rave scene?
I think in general it's in a good place and growing. This scene is so open and accepting that I can't see it ever going away. Perhaps it evolves into something new, but it'll never fade away.
I'm also bullish on experiences; I think it's the things we share that bring us together, and because of that, people will continue to go to festivals. We're also getting smarter as consumers and are beginning to see the social changes that come along with that, like having a higher moral compass within the industry.
What are your hopes for the future of Radiate? Any big plans or partnerships coming up?
We want to bring people together through the experiences they share; that could be EDC Las Vegas or Comic-Con. The plan is to keep on adding more and more types of music festivals until one day, we start listing other types of large shared experiences (hello Oktoberfest!).
We're also about to launch some premium features so that should be cool!
Finally, if you could have one superpower, what would it be?
I'd go with the ability to manipulate time; be able to pause, fast-forward, and rewind time. There are so many moments I'd like to relive and I still have 30 minutes until my pizza gets here… would be awesome if I could just speed that up. 🙂
---
Connect with Radiate on Social Media: