Seven Lions stuns us with his newest EP, Start Again, as he collaborates with Fiora to create some of his most poignant songs yet.
---
I have come to expect two Sevens Lions announcements every year: a fall tour and a new EP. Once The Journey Part II was announced a few months ago, I knew that a new EP was to occur soon. When Above & Beyond revealed the release date of Seven Lions' Start Again EP on Above & Beyond Group Therapy Episode 29, many fans were surprised and were given only about one week to brace themselves for new music!
This EP took me on an emotional journey as Fiora's lyrics and vocals weaved seamlessly into each song. She delivered spine-tingling vocals and heartfelt lyrics that flooded me with emotions while Seven Lions created some of the most epic beautiful tracks to date and even included a few surprises.
The first track, "Let Go", sets an emotional tone for the album with its deep house tempo and heart-wrenching lyrics.
This track surprised me the most out of the entire EP as it presented a new type of Seven Lions music that we haven't been introduced until now. The instrumental melody helped balance out the sadness of Fiora's lyrics and somber tone. At the same time, the brass section gave the melody an almost Anjunadeep-like sound. I can already predict several listeners tearing up to this track as I did as Fiora says "as we let go."
With the next track, "Start Again", Seven Lions went with a more updated dubstep sound. It's not the traditional Seven Lions melodic dubstep song we might have grown accustomed to hearing in previous releases like "Calling You Home". This time around, he presented a more cinematic melodic track full of instrumental goodies and intricate layers. The slow down in the music around the 1:00 minute mark definitely emphasized the build-up to a massive drop in the song.
While "After Dark" came out earlier this month, the Start Again EP contained the extended version of the song. As I compared this to the shorter version, I determined that I would rather listen to the extended version more. Additionally, it was easy to tell which parts were added by Seven Lions and Blastoyz in this version. I definitely heard some familiar music samples that reminded me of previous Seven Lions tracks like "Cold Hearted". Throughout the track, a more sinister, spooky side of Fiora was audible as her vocals sent chills as she chanted the words "after dark." While this is the only psytrance track in the EP, I can't help but hope for more Seven Lions psytrance tracks in the future.
As the EP comes to a close, "Dreamin'" finishes off the EP on a happy, energetic note. 
With its catchy chorus, you can't help but be in a state of euphoric bliss hearing this song. The placement of the piano and violin samples create a huge cinematic sound that packs quite a punch when they drop. I wouldn't be too surprised to see "Dreamin'" become a staple song during Seven Lions' festival sets as he closed out his epic EDC Las Vegas 2018 set with the track.
Overall, this EP gives us a chance to hear how far Seven Lions has come musically.
His love of mixing styles in his sets enables him to be seen as an artist capable of making music of different genres. Not to mention, it was a dream come true to see him collaborate with Fiora once more. While I enjoyed this EP, I only wish it was longer! In spite of that, this EP has me excited to hear what new music he'll be making in the future and what he'll experiment with next.
Purchase Start Again on iTunes or Google Play and let us know what song(s) you enjoyed the most in the comments!
Stream Seven Lions Start Again EP on Spotify:
---
Start Again by Seven Lions – Tracklist:
Let Go ft. Fiora
Start Again ft. Fiora
After Dark ft. Blastoyz and Fiora (extended mix)
Dreamin' ft. Fiora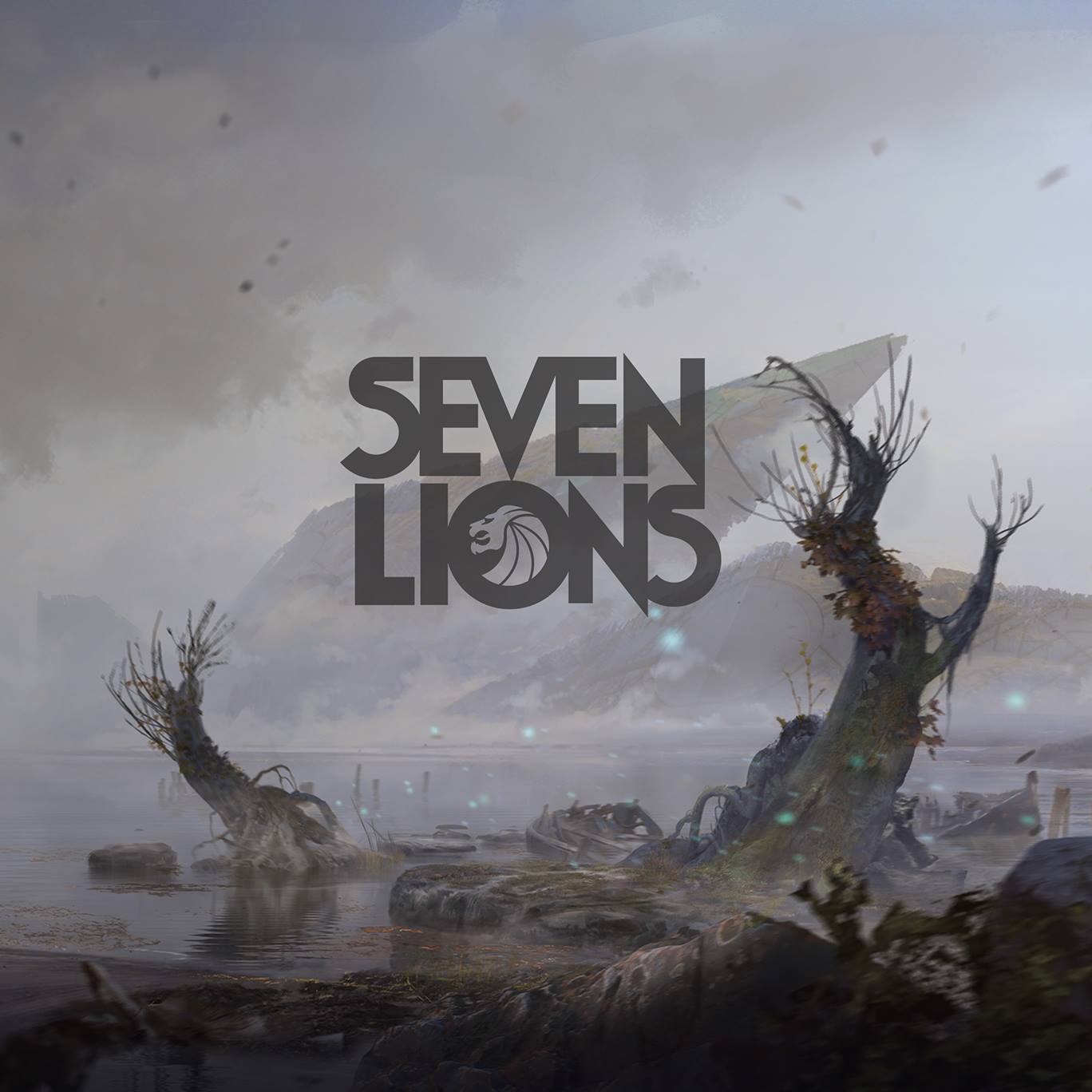 ---
Follow with Seven Lions on Social Media:
 Website | Facebook | Twitter | Instagram | SoundCloud | YouTube