Monstercat releases UK electronic superstars Koven's newest EP, Reality Reach, which takes listeners on an unexpected musical journey.
---
Thanks to the power of the internet and Spotify, new music is released weekly. While listening to my Might Like Spotify playlist, the group Koven caught my attention. Last week, the cinematic bass duo of Max Rowat and Katie Boyle released their new EP, Reality Reach, on Monstercat and I was instantly hooked!
This EP is truly something special, and I hope you like it as much as I do. Check out the EP below and then join me as I dive in and break down each track and offer thoughts on my Reality Reach experience.
Stream Koven's Reality Reach EP on Soundcloud:
---
Each song on the EP shows off the various range of the group with each having its own unique sound.
While "Agonic (Intro)" sounded very ethereal, I would have liked it more if it was a bit longer. But, it was the cinematic bass opening of "Do You" that instantly jumped out at me. Katie Boyle's soulful voice provides a centerpiece for Max to build the rest of the instruments around. Both the rhythm and pacing of the song were perfect from start to finish. It's definitely one of my favorite tracks from the EP!
"Board Game" felt like a more synthy dubstep track from the group. The song begins to build up in the chorus but really comes into its own with the bass drop about a minute and a half into the song. I can picture myself headbanging to that section if I ever get the opportunity to hear it live. The song showcases the duo's ability to incorporate heavier bass drops in their music.
For "My Love", we are met with a more tropical island sound at the start of the song. In fact, this drumstep inspired track became the opening music to the computer game, Rocket League, for a season. This song has a mixture of hard and soft layers. The hard layer being centered in the chorus with its rock sound attributed to both the electric guitar and hard-hitting drum sample layers. It's a song that takes a few listens before you can enjoy it.
If you are looking for a more Pop sound from the group, it would be the track "Settled".
I enjoyed how crisp Katie's voice pairs with the subtlety of the added piano notes on this track. A bit of a warning though, it's one of those tracks where the chorus hook can get stuck in your head. Also, it was nice to hear them use a male vocalist to provide a harmony for the "settled in my mind" line in the chorus.
The last song, "Voices", sends off listeners on a cinematic note. Dripping with loud synths heard through the song creates a very full sound that finishes off the EP with a bang! During an interview with Koven, they stated that they reached out to their fan base for help with this song. They asked fans for vocal samples to be sent to them which they combined together to give the song the feel of singing along in an arena. Combined with Katie's voice leading the combined vocals of fans, I found this track to be the most memorable in the album!
Final thoughts…I found this EP to be quite enjoyable and well-rounded. 
If you are looking into Koven for the first time, this EP showcases their musical variety and highlights their strengths. None of the songs on it had large musical overlap with the others. I also liked that anyone would be able to enjoy this album, even music listeners who don't frequently listen to EDM. It's a breath of fresh air from the typical EDM EP that gives parents headaches and something you could be happy sharing with just about anyone!
Did Koven's melodic bass journey capture a spot on your person playlist? Let us know in the comments!
---
Koven's Reality Reach Tracklist:
Agonic (Intro)
Do You
Board Game
My Love
Settled
Voices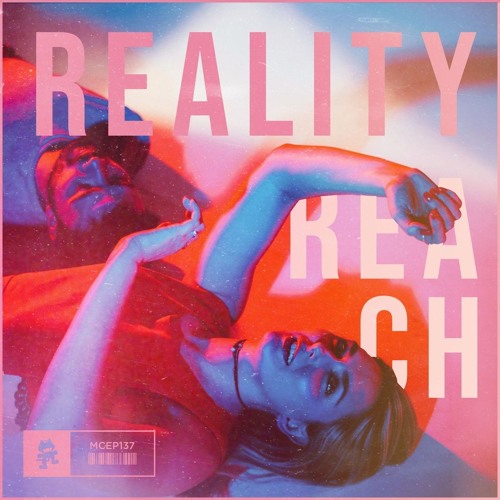 ---
Connect with Koven on Social Media:
Facebook | Twitter | Instagram | YouTube | SoundCloud