Splash House took over Palm Springs and fed it another serving of house and bass music that was paired with a perfect summer setting.
---
After attending Splash House last year and having an absolute blast, when the conversations about this year's edition sprang up there was little to no hesitation surrounding my decision to attend. Sure, I probably could have made the decision sooner, as I missed out on the room packages I had been eyeing, but hey, there's always next year for that adventure.
The biggest decision I had to make was whether I would jump to the June edition or stick to my guns and brave out the possible high heat of August again. When June was announced, I had a moment where I thought that I should switch, but due to scheduling on my end I opted to gamble on August, and boy did it pay off.
While Splash House brought out some major names in June that must have paired nicely with the heatwave they experienced, the August lineup ended up speaking to me far more. Whether it was the tech-house sounds of Max Chapman and CamelPhat, the house grooves of Gorgon City and MK, or some bass stylings from Whethan and Louis The Child, this stacked lineup touched on pretty much everything I've been falling head over heels for this summer.
Had I seen many of these artists before? Yes. Had I seen them while splashing around in a pool and having the time of my life? No. My decision was made: Splash House August was the place to be (for me).
Making the trek from San Diego to Palm Springs is one that I've grown used to over the years. The iconic drive along the 10 is just one that evokes memories of Coachella's gone by as I gaze out the window at windmill generators and billboards that might not have have been changed for months at a time. Soon enough, we were parking at the place we would be crashing all weekend and beginning to get ready to kick things off right at the Friday Night After Hours.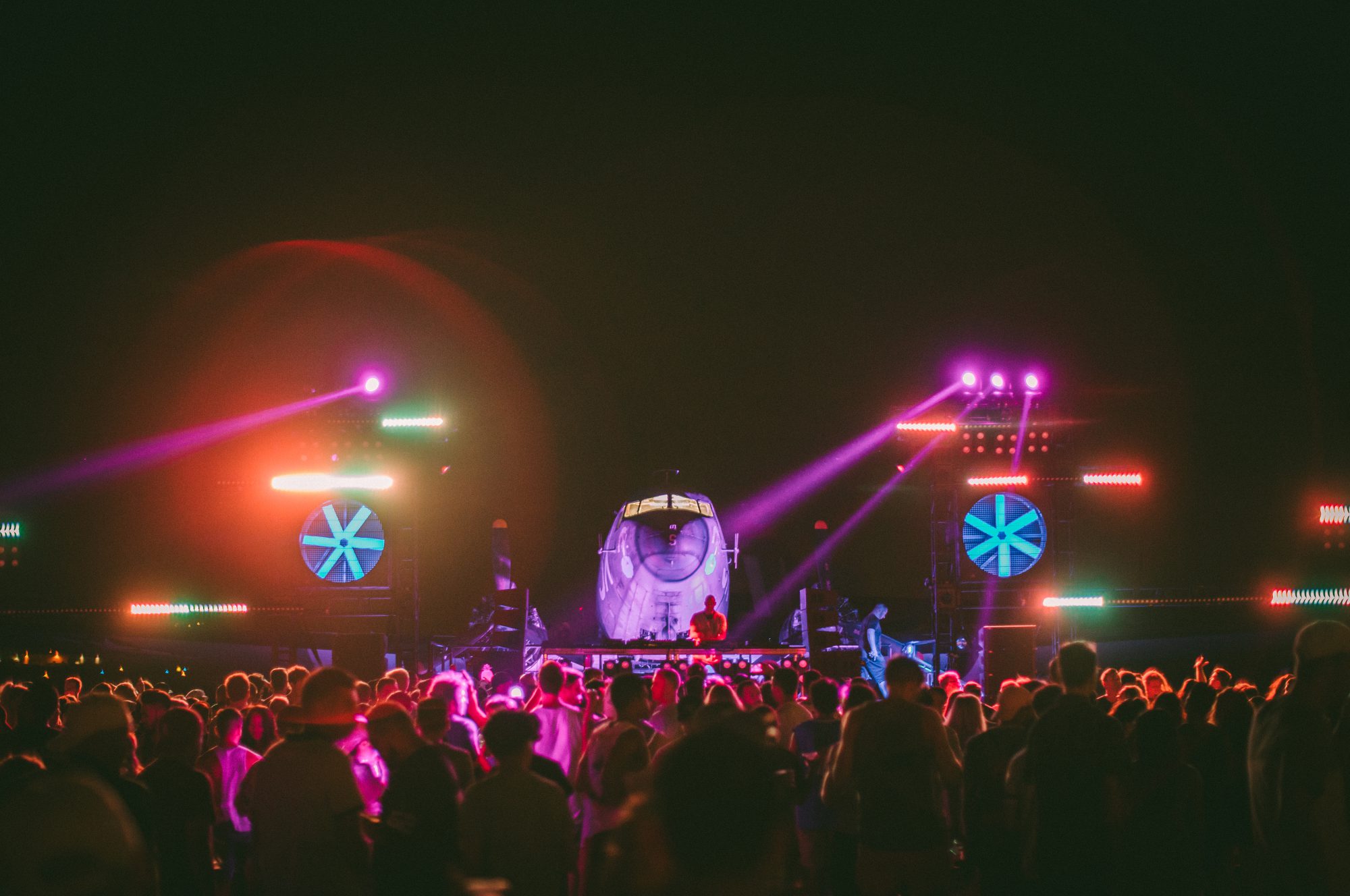 I knew that The Black Madonna was popular, but she drew a huge crowd to start the weekend off right at Splash House.
While the openers for the after-hours set the stage and played some zgroovy sets, The Black Madonna truly left me stunned with her set which held up to be one of my favorites from the entire weekend. Blending elements of many different styles and genres together, her set was one that you could easily find yourself moving to no matter where you were in the venue.
The Splash House team did a great job this year with the production at the After Hours as well, which was only improved by hitting on all marks with easy entry and plenty of bars. I wish that there would have been a few other options for food, but at least there was one food truck churning out some tasty eats.
Between the increased level of production at the Air Museum, the sizeable amount of attendees present, and the already sick beats pumping out of the speakers, it was becoming clearer by the minute that this was going to be an even better year than before. Leaving the venue I was as excited as ever to hit the pools the following day.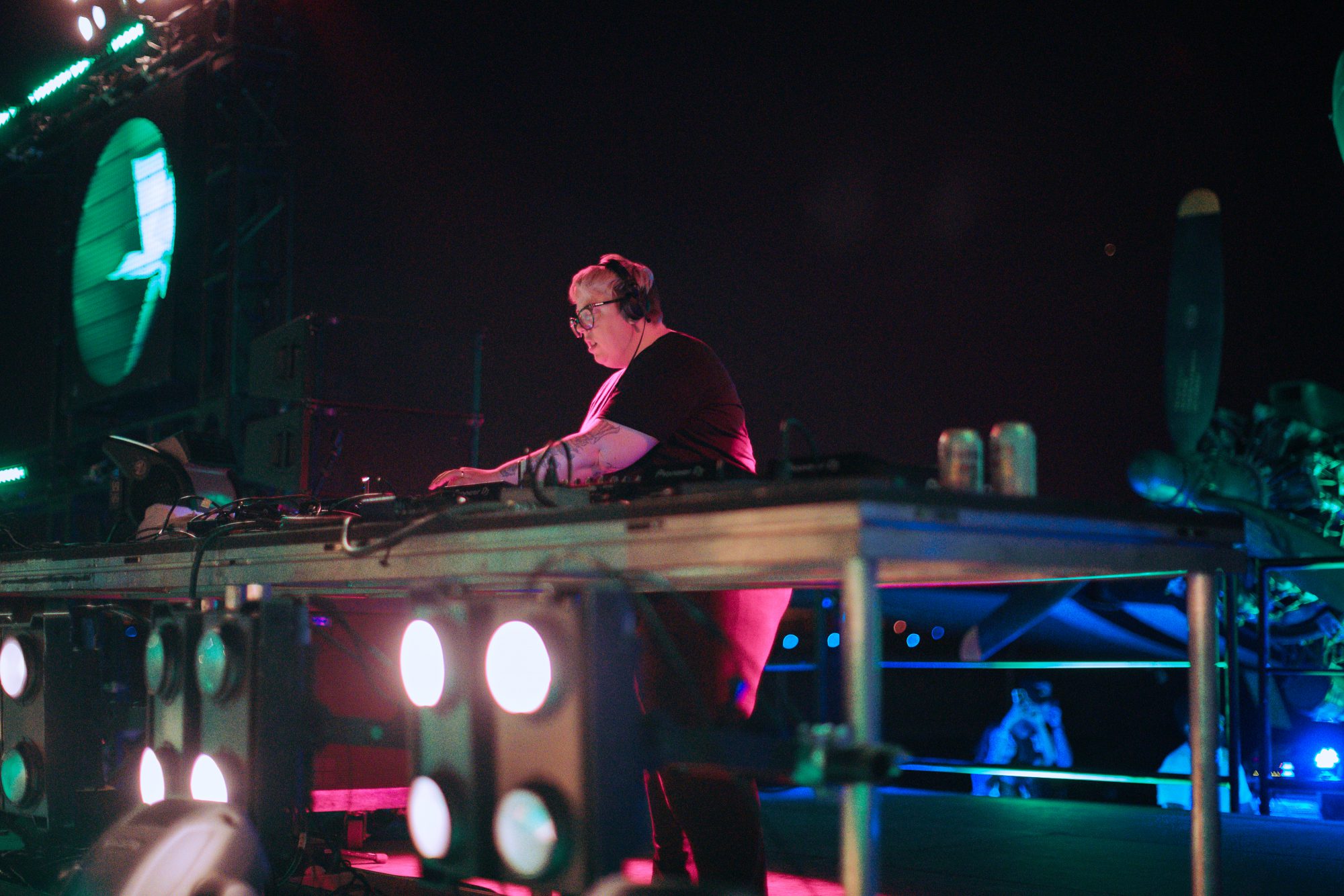 The Saguaro was where Splash House's daily scheduling kicked off for me, and that lineup was hard to beat.
We, unfortunately, missed Dateless due to a few forgotten items but made it to the hotel in time to dance away to some beats from Eli Brown. From there it was a sick set from Annabel Englund and Matt Ossentjuk that kept things moving along nicely.
While some departed for the Renaissance, I wanted to stick around for Hannah Wants and Cut Snake, and I'm glad that I did. Hannah Wants has been one of my favorite artists to listen to this year, and she slaughtered the decks with her set. Closing things out was Cut Snake, who left a lasting impression, as well.
During this time we received notifications about certain hotels reaching capacity at their pools, a friendly reminder that this year was packed to the brim. Looking to meet up with the group, we headed over to the Renaissance to close things out with Louis The Child. While the line was somewhat long we didn't wait more than thirty minutes, and once inside it was still easy to navigate to the group.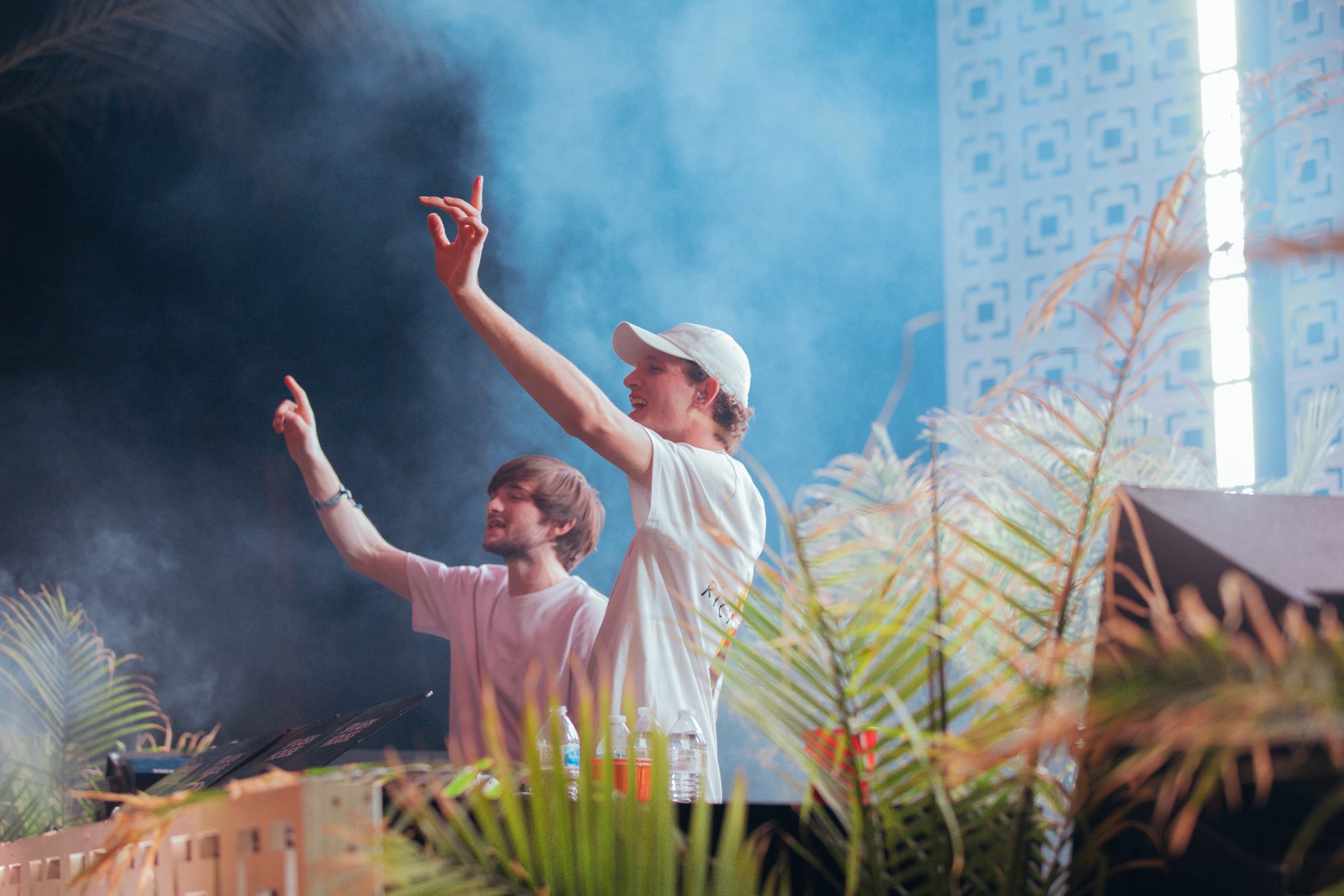 After Louis The Child's set we grabbed a quick bite to eat before heading over to the Air Museum for After Hours Round Two.
We arrived in time to catch Noizu, who was recommended by my friend and actually an artist that I enjoyed quite a bit. Mija followed up with her FK A GENRE style and had the crowd going on a seemingly endless buildup to the man so many had been waiting for all weekend: Fisher.
With a surging crowd that led to a packed dance floor, Fisher got up on stage and carried us home. The surfer-gone-DJ has been having a monumental year and pretty much infected Splash House, solidifying it with a set to cap off the night. Playing his own hit tracks as well as some solid selections from other Dirtybird artists, I think that may have been the happiest I've seen a crowd in a while.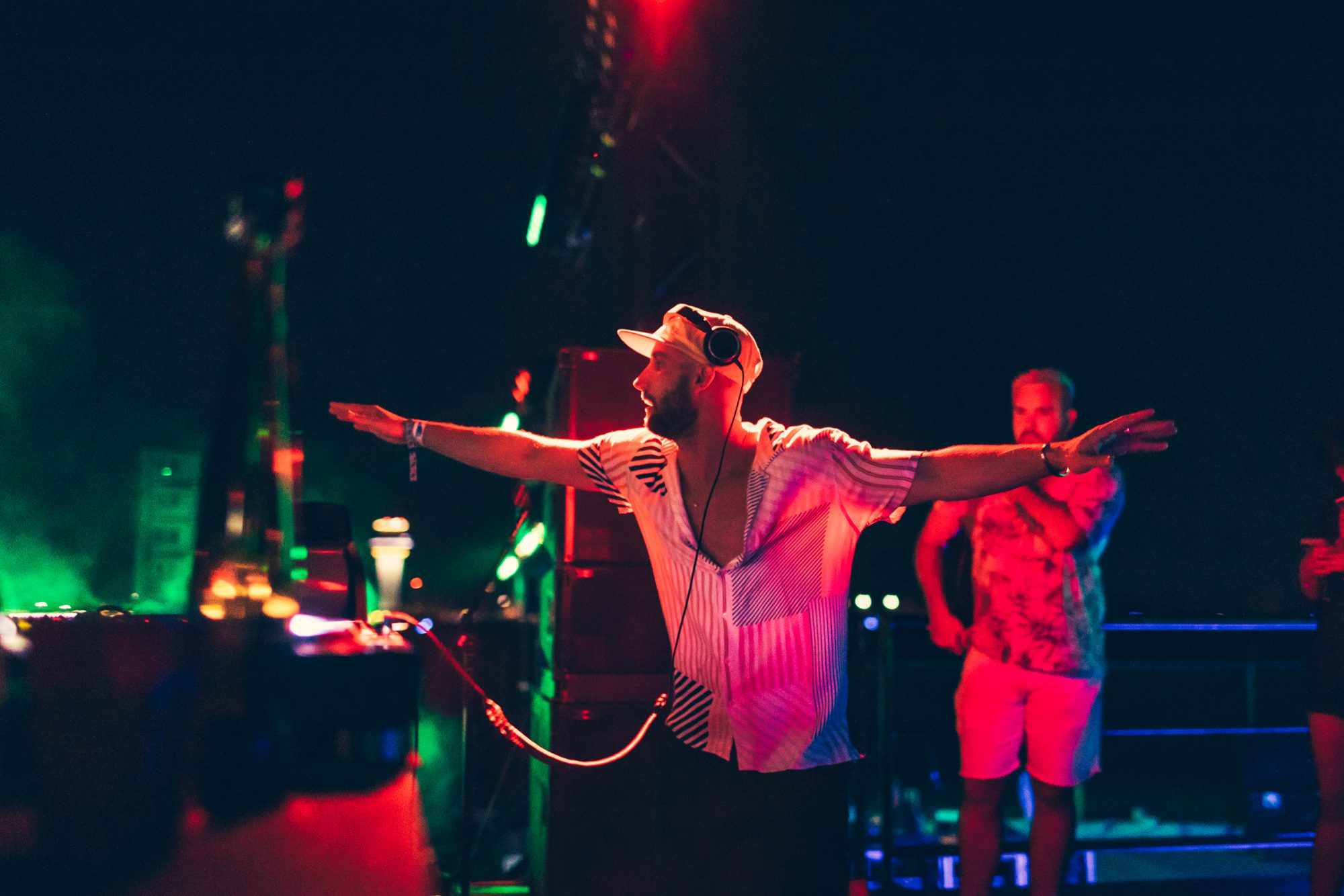 Let's take things back a step because when I say Fisher infected Splash House, I seriously mean it.
From the moment I was on site until the moment I left, it felt like a non-stop Fisher-fest at times no matter where you were. At a room party? Fisher. Walking through the hallways? Fisher. Tracks played out in a ton of sets? Fisher. Overheard being mentioned in countless conversations? Fisher. Hanging out with fans at the Renaissance? Fisher. After Hours set? Fisher. Surprise guest on Sunday? Fisher.
It seemed to be nearly impossible to escape him. Perhaps we were just all caught up in his net and didn't know it. Regardless, it is clear that he was performing some serious "Crowd Control" over the weekend.
After leaving to get some rest, it was on to the second day of the festival, which I was looking forward to with a monstrous lineup of sets at the Renaissance.
A late start prevented me from catching J. Worra at the Saguaro, and if anyone has been deserving of a later time slot, it is her. Please, anyone who is booking her for a show that may be reading this right now, give her a proper time slot, okay?
When I parked my car I pretty much decided that I wasn't intent on leaving the Renaissance that day. Sorry Riviera, perhaps you'll win my heart next year and I'll end up there for a few hours; this year just wasn't for me. Aside from the stacked list of artists playing, it also had a tasty restaurant, lots of nice somewhat shaded areas, and an indoor bar that I took refuge in at one point to chill out.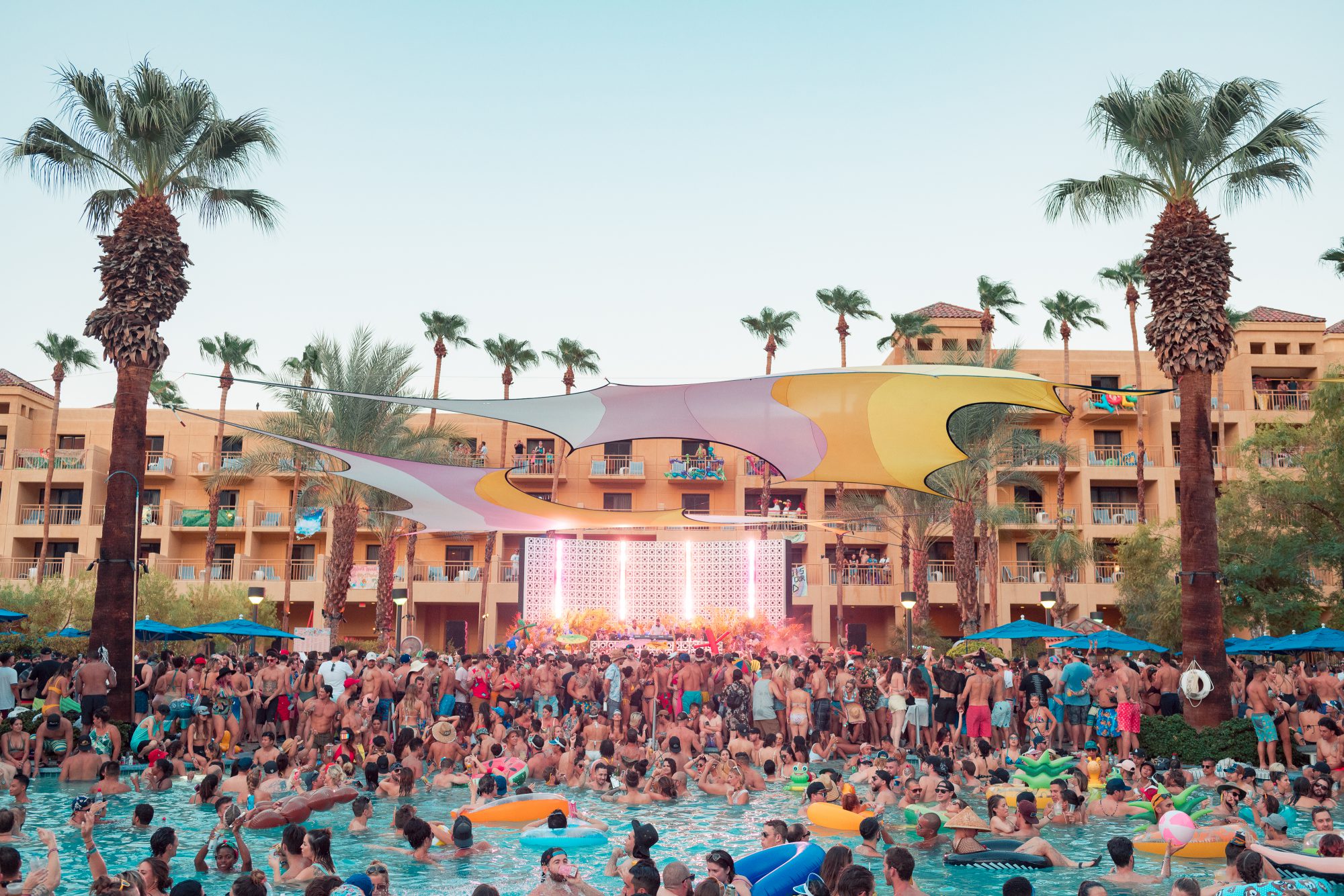 From Max Chapman to Latmun b2b Detlef to CamelPhat and closing out with Gorgon City, the Renaissance was house music heaven.
One of the few artists on the lineup that I had never seen spin before was Max Chapman, who I somehow have always missed out on. His set brought with it some true tech house vibes as he played track after track that kept me enthralled throughout. If you want to listen to some real, true tech house, he's your guy. Go see him play. Something I loved most about this series of artists was that they played perfectly into each other and in a seemingly easy manner picked up the vibe the preceding artist had created.
Latmun and Detlef took the stage from Max Chapman for a two-hour session that saw the crowd splashing about in the pool and getting down on the fake grass on the dancefloor. Toward the middle of the set, the crowd began to swell and the line to get in began to form, making me very happy with my decision to not venture to a different hotel that day.
Up next was CamelPhat, another duo having an absolutely massive 2018, and they hit the mark with their set from start to finish. Having already caught them a handful of times this year, it has been great to see their sets continue to be dynamic while they have gained some solid support from fans and tastemakers alike.
Closing things out on Sunday was the duo of the hour who had just dropped their latest album, Escape, that Friday: Gorgon City.
My love for these two goes back years, and I've seen them in many different settings yet always leave impressed. Day or night, small nightclub or large festival, newly released music or certified classics, when you catch Gorgon City, you can feel the passion behind their work as artists. I thoroughly enjoyed their set and couldn't have asked for a better ending to the weekend.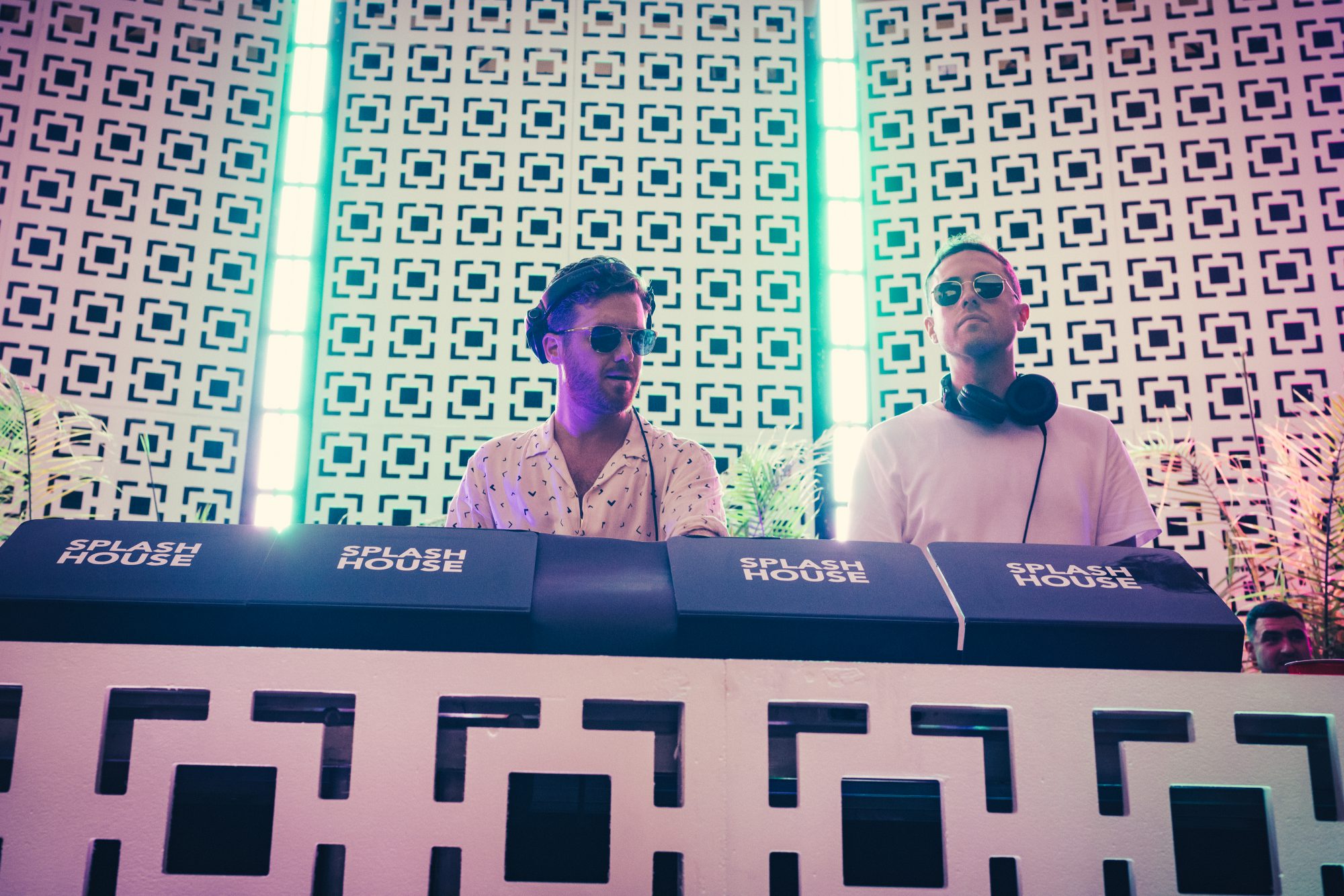 So was Splash House August a success? Yes.
I had a blast and thought that they did a great job this year. I loved the increased level of production, the top-notch shuttle service, the added shade, and the stacked lineup that kept things grooving all weekend long.
With that in mind, there were a few minor things that I'd love to see them improve upon next year. First, I would really enjoy seeing a few more options for food, even if it is just snack-type items. I know it is probably difficult due to space constraints, but it would have been cool to grub down on something aside from the same offerings as last year without leaving the pool. I know, I'm weird. I eat at events.
Also, I do think that if temperatures are going to be around 110 degrees there should be more free water offered. It is nice that they give out free water in the shuttle lines, but let's take things a step further and hook it up for the people inside the venue as well.
Will I be making the trek back to Palm Springs in 2019 for the next edition of Splash House? Only time will tell, but after this solid offering from their team, the festival has begun to solidify its place in the top of my list of must-attends each year.
---
Connect with Splash House on Social Media: