As a young artist, Whethan has already shown what it takes to be a star with incredible tracks and a successful tour this fall.
---
Coming out of Chicago, Whethan first gained recognition when his remixes began making it big on SoundCloud. Since then, he's managed to create a catchy, multidimensional future bass sound that appeals to a spectrum of music tastes – evident in the diverse crowds that attend his shows.
From playing enormous festivals like Lollapalooza and Electric Forest to garnering millions of plays on original tracks like "Can't Hide", Whethan has absolutely been killing it this past year. When I saw that his Good Nights Tour was heading to Detroit I knew I had to catch his set.
Entering the night a mild fan of his music, I left entirely impressed. If you're a fan of artists like Louis the Child and Manilla Killa you absolutely have to check him out. Whethan seamlessly stuck to his sound while still keeping us entertained, integrating the bouncy synth that characterizes his music throughout.
After the show, he took the time to meet all the sweaty attendees with open arms, taking pictures with all his excited fans before sitting down with us. Read on below for our chat following his Good Nights Tour stop in Detroit – he gives us an inside look into his creative process, favorite tour stops, and more!
Stream Whethan – Can't Hide (feat. Ashe) on SoundCloud:
---
You only have a little over a week left of your Good Nights tour. How has it been going? Do you have any memorable stops or crowds that you've played for?
The beginning of the tour was some of my favorites. We started on the West Coast, so LA, San Francisco, those were all amazing. I was also a really big fan of all the shows we played in Colorado, those were REALLY great. Yeah, Fort Collins is where I played and I played Red Rocks too and that was insane, really memorable.
Your original track "Good Nights" is also the title of your tour. Do you have a special connection to that track in particular?
Definitely, it was a song that I made with one of my friends Eric Mascolo who's actually from Colorado, so when I played in Colorado we actually got to play the song together for the first time.
Some of the lyrics have to do with Colorado since that's where he's from. So that's definitely a special song for me; every time I play it out it's always near the end, one of the last songs I play. It just feels kinda nice like the end is coming, or the night is coming to an end and it's hopefully been a good night.
It's been almost exactly a year since the last time you were in Detroit, opening for Flosstradamus. How does it feel to be back headlining your own tour?
Oh, it's incredible! Opening up for artists is a different experience than finally being able to bring your own show and just put on everything you want to do and show people. I like to use as a place to showcase my music too, rather than just play a poppin' set.
We caught you back in August at HARD Summer— I loved how you came out super crazy with some bass and dubstep. Do you usually integrate bass-heavy tracks into your set, or do you personalize it to the crowd you're playing for?
At this point, I kinda like to keep it a little bit more on the chill side for a majority of the set, because my music is definitely getting more chilled. But I definitely love to throw in heavy tracks all the time, mixed in between all over the place. So I definitely play some of that type of music but a majority of my set is just chill and my music.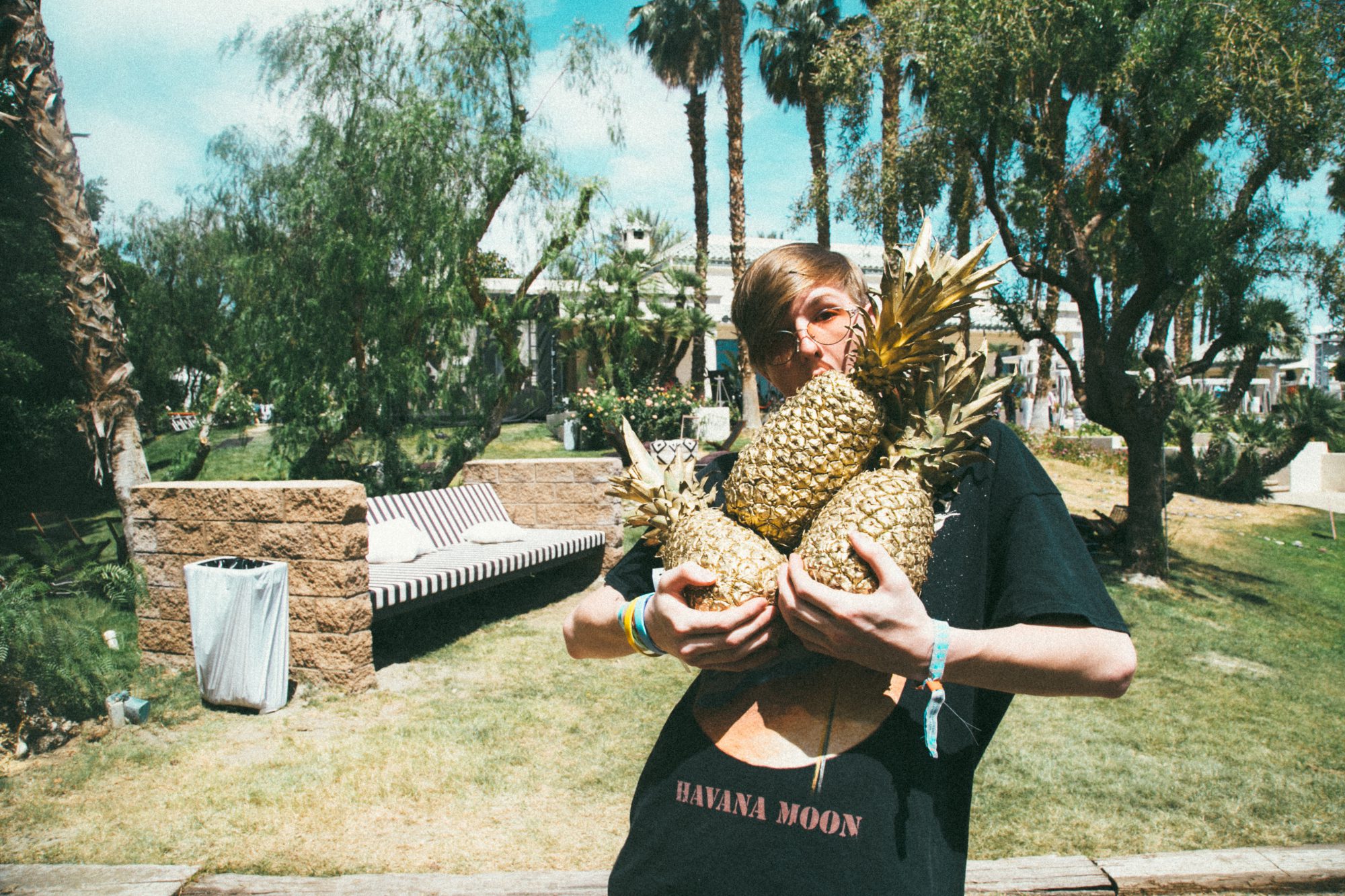 You consistently have great vocalists on your tracks, including Ashe and Oliver Tree. What does your creative process usually look like—do you produce the beat or lock down the vocals first?
Depends on who I'm working with every time. With Oliver, we're usually there with each other making tracks from scratch every single time. We'll just record vocals there, we'll just bounce ideas off each other. We'll start with anything – it could be a beat, could be piano, could be a synth.
But with a lot of other songs, I'll just have an instrumental ready to go or that I like, and then maybe try to get some writing for it. And then I might hit up a friend who will sing, and Ashe has done it with me – where she'll just write the song then we'll record it and make it a thing. It's different every time though.
On that line, are there any vocalists you're hoping to work with in the future, or any artists that you'd love to collab with?
I'm a huge fan of Tame Impala and Steve Lacy, he's a guy I'm obsessed with right now. Mac Demarco, those type of vibes. I would love to try to work with vocalists like that who do a weird mix of electronic with whatever else they do. I love mixing shit like that.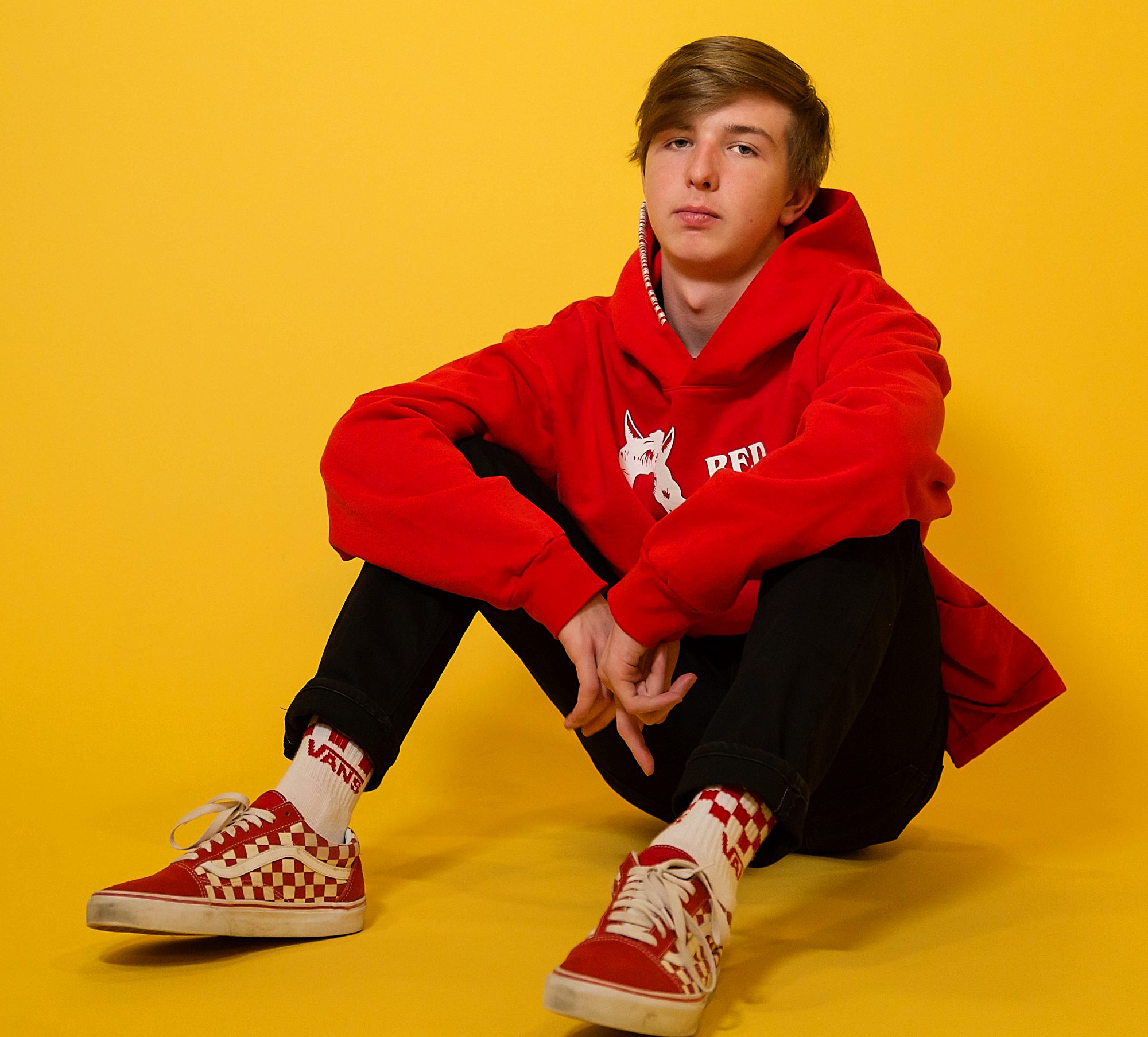 I remember discovering you on SoundCloud a year or so ago after loving your remix of Elohim's "Sensations." What was the transition into making your own original music like? Do you prefer remixing or making your own tracks?
When I first started it was just much all remix based. That's all I really could do. I didn't really know what I wanted to do yet creatively, original music wise.
But once I kind of took a break from remixing for a while and just started to build my sound and try to build on original tracks, I focused on that for a really long time. So I've focused on originals for the last year or two of my life, just trying to build them all up and get a catalog together.
Meanwhile, in between every once in a while I'll do a remix here or there, but I definitely prefer doing original music, it's just crazier and you just get started from scratch. But I definitely love remixing too, and that's how I got started.
Now that your tour is coming to a close, what's next on the agenda for Whethan? Are there any new releases or other exciting news that you can share with your fans?
I have no release dates out or anything but I do have a ton of new music ready to go that I've finished up, and making more too!
Every once in a while I'll just make a new one and it'll somehow find its way into possibly being a release before a ton of other stuff. So we'll see. A lot of new music though after this tour, and festivals, and just summer after the tour.
If you were stuck on a tour bus for an entire year and could only bring three things with you, what would you bring?
Dang, definitely laptop, I need that. Let's see what else… waffles, that's an easy snack, you know three times a day.
Eggos? 
Eggos definitely. We'll count a toaster in there also, the toaster will be counted with the waffles. So the last thing would be…oh I don't know what the last thing I'd bring because living on a tour bus for a year will be crazy. That's a lot, man, I'm always tough when it's just one!
Okay, clothes. Definitely clothes. A great outfit. Probably a red and white striped shirt, Waldo style.
---
Connect with Whethan on Social Media:
Website | Facebook | Twitter | Instagram | SoundCloud