Sinden gives us some insight into the House Line series, his thoughts on the scene, and more ahead of Future Forest!
---
If you love to get down on the dancefloor and groove out to some sick house music then Sinden is the artist for you. The UK-native has over a decade of experience in the scene, and now that he's relocated to Los Angeles it seems as if the sky is the limit on his rise to the top.
Over the past few years, Sinden has dropped some epic tunes on labels like Night Bass and CONFESSION, while also debuting his House Line compilation series on Insomniac Records. Consistently bringing the sounds of the underground to his sets while also helping breathe life into the old-school rave mentality, his work has been appreciated by tastemakers and fans alike.
Taking the stage at EDC Las Vegas for an epic b2b with LO'99 and with a set at Future Forest coming up this month, we wanted to catch up with Sinden to pick his brain for his thoughts on the scene and more. Listen to his tune "Kick In" below, and read on for our full chat with him!
Stream Sinden – Kick In on SoundCloud:
---
Thanks for taking the time to chat with us today!
Of course, you're welcome!
You'll be taking the stage at Future Forest up in New Brunswick this month. Do you prepare for sets in unique locations like this differently than other festivals or nightclubs, and what do you have in store for fans up in Canada?
Yeah, I'm really looking forward to coming up and playing for the Canadian ravers. I always tailor my sets for each and every occasion and crowd, from small intimate rooms to large-cap rooms, different types of festivals, pool parties etc. I'm looking forward to doing something slightly different with a longer set time than the average festival – pacing it differently playing some headier / trippier things – vibing off the crowd! At the same time, I always represent my vision and style without deviating from my blend of House.
We absolutely love your House Line series which has now reached Volume 3! Since the first release last year it has transitioned into smaller, more curated editions. What is the selection process like on the tunes featured in each release?
Thank you! Yeah, each release features a handful of artists whose music I really enjoy. It's all about House music that doesn't care for genres within House. It's about selecting music that is about a feeling and not about trends or what is considered hype. Too often we get caught up in fads and chasing what is cool rather than what really speaks to us within. There is also an onus on highlighting new names that are bubbling under. It all boils down to taste.
The series itself promotes that underground warehouse rave vibe that has disappeared quite a bit over the past decade. How do you feel that other artists and ravers can help carry on the legacy of the underground?
Yes! You hit the nail on the head there when you talk about the 'underground warehouse' vibe. Houseline very much embodies the spirit and ethics of rave, the DIY approach which really appealed to me when I first got into this music initially. I'm reminding people that before 'EDM', it was all just dance music, raving under the same roof. It was untapped by corporations and it wasn't all about the DJ's ego or driven by profit or just something to attend so that you could do it for the Gram.
I feel positive about the future and the legacy being continued. I see the ravers making the kandy and bringing it to me at my shows, I see the culture thriving and also the great vibes. People are so gassed just to be there! The artists need to keep showing love and to always be thankful for this support and never take it for granted!
What's the weirdest message that someone has left for you on the House Line voicemail?
I haven't had any really weird ones but I'm looking to get some weird ones on there. Note to self 'encourage some weird voicemails for the next Houseline'. [Laughs]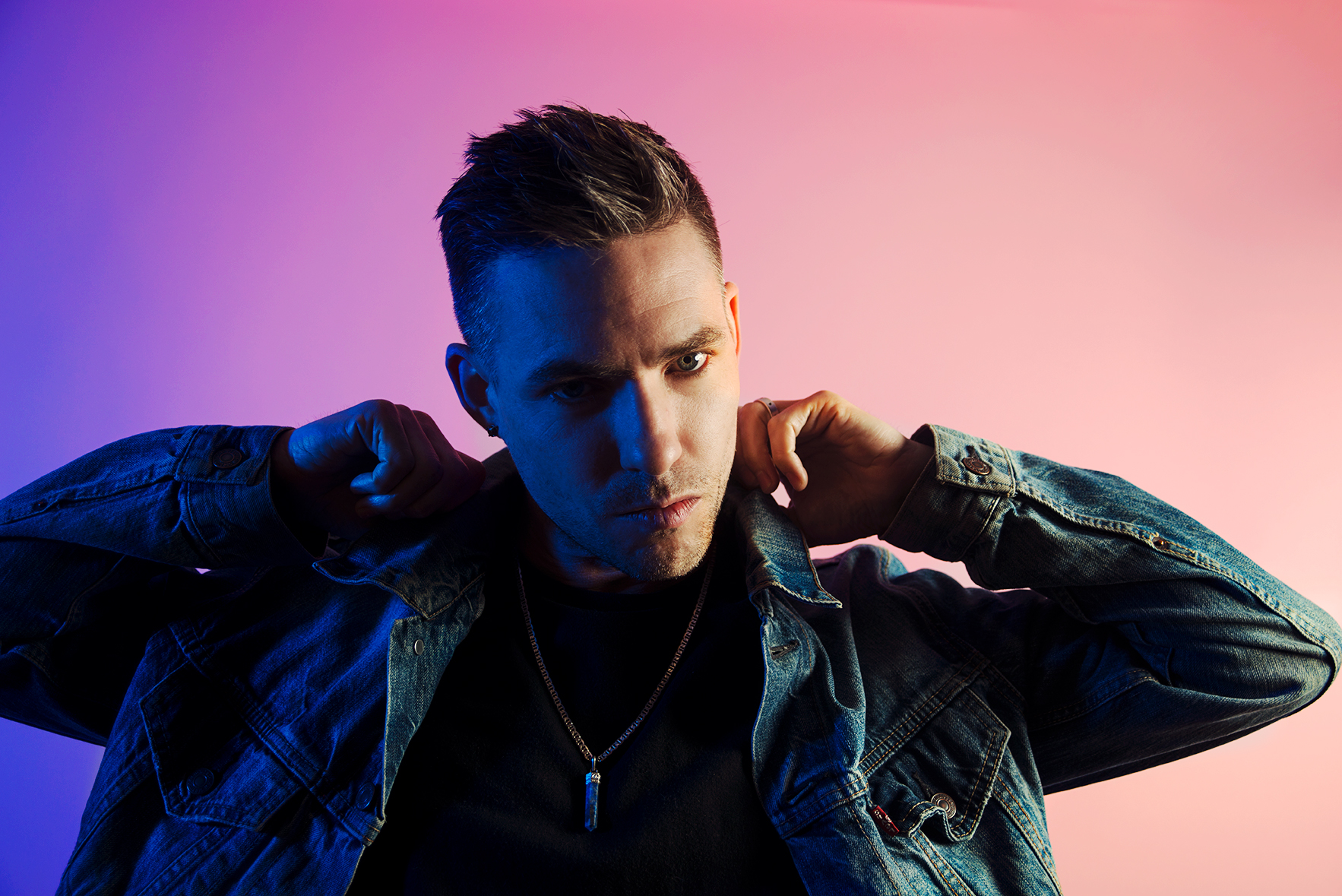 As an artist who frequently collaborates with others, do you approach these sessions differently than producing solo work and who has been someone who you've really vibed with in the studio?
I like to approach them differently as it's a collab with someone else so I'll be keen to listen to what the other person has to bring to the table, what their listening too, meet in the middle. I like that each collab is unique and these combinations make for some really interesting music. I feel like the fans really enjoy this element too. I always vibe with AC Slater in the studio, we super click. We must have made god knows about 10-15 tunes together. LO'99 is always hilarious to work with, Astronomar too!
At EDC Las Vegas this past May you absolutely destroyed the stereoBLOOM stage with an epic b2b with LO'99. Can we expect more music coming from you both in the future?
It's funny you should say that… [Laughs] Yes, we have a release coming out before the end of the year is done with rapper Capo Lee. I can't reveal much more than that.
When looking at the rave scene here in the US compared to the UK, what are some of the biggest differences that you've noticed between the two?
Musically so different! I feel like UK raves are more Drum N Bass, Bassline, Garage vibes and the US loves trap, bass, EDM, trance, definitely more house these days – definitely coming from a US perspective. The US crowd embraces 'rave culture' more than the UK, from the dress, the PLUR, the light shows, kandy, psychedelics. I feel the drugs are different in the US. The production of raves is different too – bigger, more polished, less grimy I dunno. It's been ages since I attended a UK rave so I may be talking shit but from afar these are a few observations lol.
If you could go back in time and tell yourself one piece of advice from an industry standpoint, what would it be?
I'm so stumped on this question lol I'm not gonna lie.
Finally, with the year halfway over, what goals do you have for the remainder of 2018 that you'd like to accomplish?
Just to keep striving to make dope music for the fans and to be able to travel to meet them all over this huge country.
---
Connect with Sinden on Social Media:
Facebook | Twitter | Instagram | SoundCloud