David Gravell gives us insight into the start of his relationship with Armada, the story behind "Trance Reborn", and much more!
---
Since signing with Armada Music back in 2013, David Gravell has risen through the ranks of the trance scene at an exponential rate. Releasing sensational tracks like "The Future" and "Melbourne", his releases have received support from DJs all over the world, including the likes of Armin van Buuren and W&W.  In his mission to bridge the past history of the trance scene with the present day, his remixes of legendary tunes like "Universal Nation" and "Carte Blanche" also give a fresh take for fans to experience.
His releases always send an electrifying vibe that'll keep you dancing for hours and you'll even be mesmerized by his own dance moves. Over the years, he has given fans plenty of memorable sets at numerous major festivals like ASOT 850, Creamfields and Tomorrowland, and if you haven't caught a set from him yet you definitely should check him out when you get a chance!
Recently taking the stage at Exchange LA, we sat down with David Gravell to chat about releasing music on different labels, the state of Trance today, a few tunes he'll be debuting this year, and so much more. Listen to his set from A State Of Trance 850 and read on for the full conversation!
Watch David Gravell's liveset from ASOT 850 on YouTube:
---
We love how your new track "The Future" sounded spacey and futuristic but maintained your signature tech trance grooves. Could you tell us more about the concept behind the track and did you approach the production differently when working on it in the studio?
I remember when I was working on that particular track last year, I had two ideas that I wanted to bring together but when I finished the whole idea, it sounded kinda shitty. I was doing shows around the world and I was making changes every time I played it. When I thought it was almost finished, it needed to have something like a vocal, something to represent the track. Another thought I had was that this is the track I wanted to make four years ago but I didn't know how.
So I thought "Okay, let's make it 'The Future'" because I had this idea years ago but now it's here! So I was very happy with that. It has that sound of a little bit of a rolling bass line and a little bit of tech-trance. I remember when I sent it to Armin, he said "This is a good track! I'm gonna play it at Ultra Miami."
Your track "Children" was featured on the recently released Armada 15 Years compilation album. What has it been like to work so closely with Armada Music and have their consistent support?
I signed with Armada in 2013 and the people I work with are awesome. I'm very happy and lucky that I signed with them because they were the ones that believed in me in the first place. When I signed with them, I had five to six tracks already waiting, Armin was blown away so they wanted to sign me as an exclusive artist. Also the track titles, I had all of those tracks already made so they just planned the release of each track.
Do you feel it is important for artists to release their music on multiple labels, or does growing with one label benefit artists more?
As an artist, I feel that it's good sometimes to release on different labels. Especially if they are friends of yours – Andrew (Rayel) is a very good friend of mine. W&W, Willem and Ward, are very good friends with me and they have their own label. That's something that, as an artist myself, I'm looking forward to in the future. It's important because you know these people for a long time. We do things together and releasing music on their label is a great thing to do. I highly recommend every artist release music on their friend's label because they have their own fans as well and you can introduce them to something new.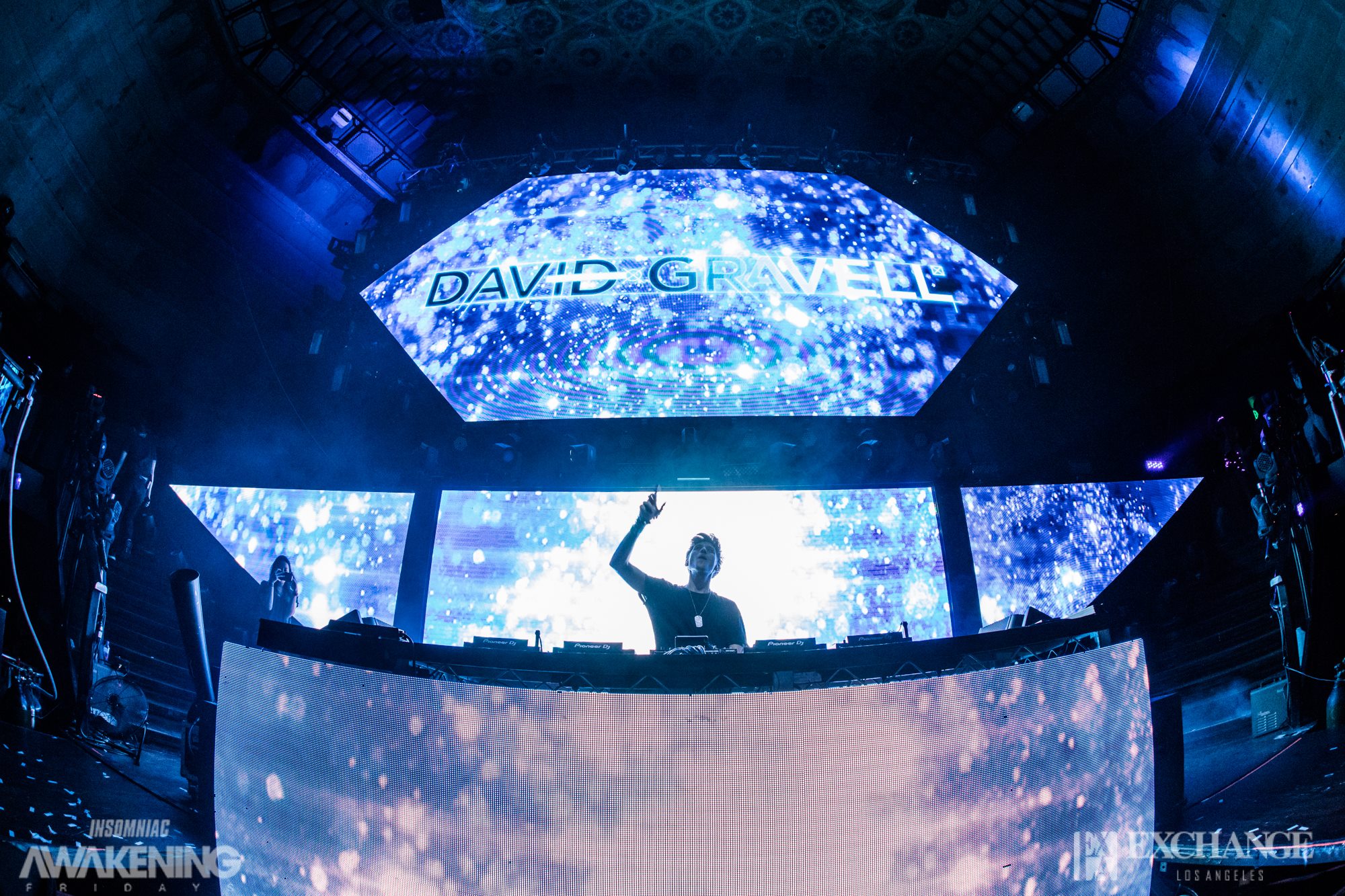 You teamed up with Andrew Rayel on "Trance Reborn". How did that collaboration come about and was that title a nod to the current resurgence of trance in the scene?
When I was doing shows with Andrew last year, he had his "Moments" tour, and I was lucky enough to be there as a support on all of his shows. So all of the shows he was doing with inHarmony and his Moments tour, I was there as well. I remember when we had one week off and we decided to go to Las Vegas and stay there for the week.
So we had this big villa, and we went there, and he had his label studio there and I had my MacBook as well, so we decided "Let's do this!" because we are always traveling a lot and it's hard to work on something. He works with the same software that I'm using, I work with Cubase.  He was very easy to work with and he's an awesome piano player.
When we actually started he was playing around on the piano, I asked him "Do you have a melody in mind?" and he replied, "No, we just go with the flow." He was playing and I was listening, and I said: "We need to do this, and this, and this." So we tried to combine that melody that he had, and then from there in two days or three days, we had it all done.
Then we started playing it on the shows that we had after that week in Las Vegas so we had something to show the people, and the people were involved with the whole process so they were listening to something that was not finished yet. Also, it was a nice moment to play it and adjust it a little bit until it was finished. At Tomorrowland, we premiered it for the first time.
We decided to do it like this because from what I've seen every show that I do is like I see many people actually listening to trance music because even though it has been there for so long. Especially the new generation of kids I see at the shows that I do like at a festival in Romania yesterday. Only kids from 16-20 they were having an awesome time when I was playing, and I played trance music, and they enjoyed it so much. I think that's the future, and that's why we decided to call it that because Trance is coming back big time. So we decided to name it, "Trance Reborn".
In the past, you've remixed songs like "Communication" as well as other hits like the "Sweet Dreams" and "Heads Will Roll". Do you ever feel nervous when putting your spin on a famous tune, and do you have any remixes in store for 2018?
I did the "Communication" track for Armin. I know Armin really well, he's been a supporter for so long. I did it just as an "Okay, here, have a remix. If you don't like it, doesn't matter. If you like it, you can release it." He was very happy with it, so he was playing it and he released it afterward. He likes my sound a lot and I think for this year I have a lot of new reworks and remixes.
I have "Love Comes Again" from Tiesto, that's one track that I did, and I played a new track in Holland for A State of Trance. I have "Universal Nation" from years ago and I did my own remix, I played it today. I have "Carte Blanche". I think those sounds from years ago, you almost can't make it better, you can just make it playable for the crowd because sometimes the production is a little old and doesn't work at festivals or clubs. I try not to change very much but make it my own with my own samples and new sounds. So it's big and nice, but with the same melodies and the same space.
When we last spoke last year, you were working on an album that you were keeping under wraps. Is this project something we might see released this year?
Yeah, that's something that I'm working on a lot. It's something that's going to be my child, actually. [Laughs] It's something that I want to make as smooth as possible. I want to bring it as a story when it's finished, I want people to listen to it.
You know, Ilan Bluestone just released his new album. I'm very proud of him and what he's been doing as well with his album. He's also released something that he's very proud of – it's a whole story, with the singers and lyrics. That's something that I want to do as well. I want to make something that you will listen to many years after.
Finally, as an artist traveling between festivals and events constantly, what are some must-have items that you always have with you while on the road?
I have one bag with like energy bars with special ingredients inside. At the airport, they don't have the food that I prefer to eat and because I travel a lot, I need to have my own food. I need to have my MacBook with me all the time because I love to write when I'm somewhere else. I also drink a lot of water to stay energized and healthy as well.
---
Follow David Gravell on Social Media:
Website | Facebook | Twitter | Instagram | SoundCloud | YouTube