Ahead of their performance at Airbeat One Festival this summer, W&W give some insight into their recent work, thoughts on the festival, and more!
---
Since meeting in 2007 and deciding to produce music together, W&W have been on an epic journey. This Dutch duo has created inspiring music that crosses boundaries and fuses different genres together. Combing the uplifting and melodic beats of trance with the raw intensity of electro house to create a sound that is uniquely their own, they have also embarked on their side project NWYR that debuted at Ultra Miami in 2017.
Apart from releasing countless trance hits, they also have the high-energy to perform live. Playing major festivals like EDC Las Vegas and Tomorrowland, W&W's sets are some of the must-attend for anyone looking to have a good time. The duo is set to perform at the 17th edition of Airbeat One Festival this summer in Germany, along with numerous other events around the globe.
With the upcoming edition of Airbeat One in just a few months time, we had the chance to chat with W&W about the festival, their recently released music, and more. Tune in to the latest edition of Mainstage Radio below and read on for some insight on the duo!
Stream W&W's Mainstage Radio 007 on SoundCloud:
---
In an industry that accepts alias' with open arms, why do you think that these alter egos have had such a brilliant impact on an artists success and how has NWYR affected your own creative choices and your personal growth in the industry?
NWYR has exceeded all the expectations we had for it. It really started just because we felt like doing something very different, but it seems a lot of people are craving the NWYR sound, that obviously gives us even more creative boost to produce more tracks and make the show with all the visuals as good as possible. But in the end, it just has been a year and a couple shows now, so we are just getting started!
It looks like you will be quite busy this year with upcoming festivals. We know you are a playing 17th edition of Airbeat One as well as many others. What can you tell us about Airbeat-One and why it's so great?
We love the European summer festivals in general and the ones in Germany are all great for us. Airbeat One is also one of our favorites. We played there the last two years and we look very much forward to come back this summer!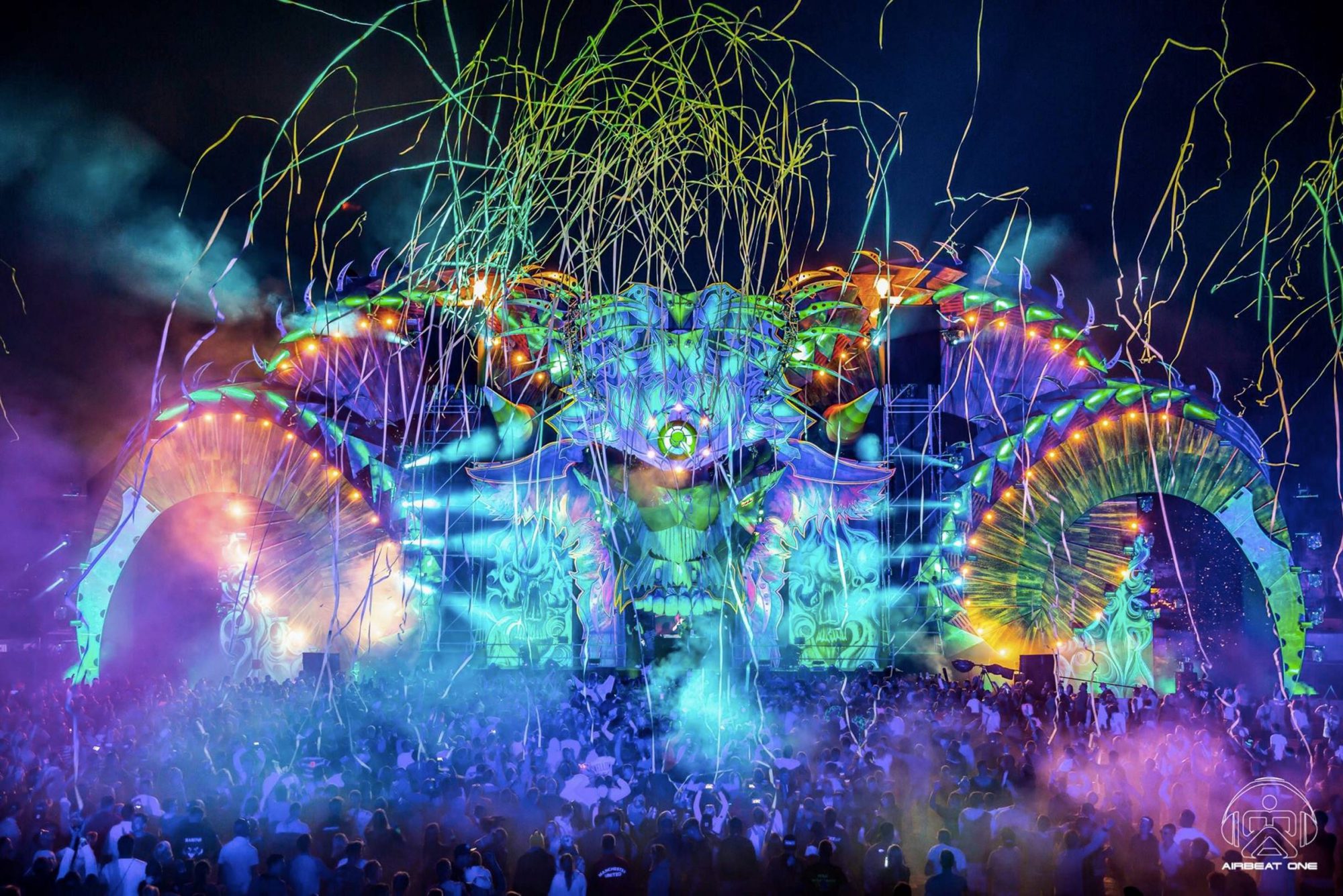 Back in February, you relaunched Mainstage Radio in a new format. What kind of artists do you plan to bring to the table with this show? Will you be showcasing new artists, or artists specifically associated with your music label?
In our radio show, we simply want to broadcast the best new music we personally like. We always had a weekly show, but we felt we couldn't pick enough new tracks we really liked on a weekly base anymore. So that is when we started to think of a new concept (bi-weekly) and with some new features like the 'NWYR selects' in it.
With the recent release of your remix "God's a Girl", there are strong influences of Happy Hardcore within it. Where did the inspiration to release this track comes from since it differs from your usual sound? Do you feel that EuroDance and Happy Hardcore are making a comeback?
It might, but we just loved this song, that's why we decided to make a version for our sets. The reactions on it were really overwhelming, so we decided to clear it with Groove Coverage and release it. But we won't just stick to EuroDance now, we always make whatever we feel like at that moment and don't try to follow too many trends.
I've noticed that you and other artists from the Netherlands treat each other as one big family rather than competitors. Why do you think that DJ/Producers from the Netherlands have such a strong bond and do you think that this differs from the relations between artists in other countries like America?
We basically all travel around the globe 24/7 and because of that you don't get to spend much time with your real family, so you find another one. Of course, there is also some competition here and there, but most Dutch people are also quite down to earth, that helps with building friendships in this industry. 🙂
Since working with Vini Vici on your collaboration of "Chakra" and in taking a look at the strong influence that Psytrance has on countries like the UK, do you feel that Psytrance is starting to make a bigger impact here in the United States and in what ways? 
Psytrance is another niche market that's expanding now. We love it, for us, it's just another addition to give our sets more variety. Nowadays people want to hear different stuff and not just one sound for a full set, surprising people with a twist in your set is where you get the best reactions. 🙂
Finally, with your new and upcoming music releases, are you drawing inspiration from the early 2000's/millennium sound? If so, what is the appeal to the music from that decade of electronic dance music and how does it inspire your future musical choices?
It sure inspires us now! It's also from the time we started to get into electronic music, but we check out all kinds of music to get inspired, so we honestly don't know whats next, we are always working on new things and trying to come up with really original stuff as well!
Finally, for any new and upcoming artists who want to be part of your label, what advice would you give them, artist to artist? And how do they get in contact with you? 
Just sent your demo to [email protected], we always listen, but unfortunately, there are too many to always give feedback, As a piece of advice, please be creative and try to show us something we didn't hear before. That might spark our interest. For the label we are extremely picky, it's really quality over quantity for us.
---
Connect with W&W on Social Media:
Website | Facebook | Twitter | Instagram | SoundCloud | YouTube