Ultra Music Festival just finished celebrating 20 years in Miami, and here are some of the things that we loved the most!
---
This year was a special one for Ultra Music Festival, as they didn't just reach a five or ten year anniversary, but a staggering twenty years of domination in the southern tip of Florida. This anniversary, twenty years of uninterrupted editions of Ultra Miami, is a testament to the continuous hard work and effort that the organizers have brought to the table year in and year out to give electronic music lovers a weekend full of amazing beats from their favorite artists.
The world descended upon Miami for another fantastic edition and left electronic music lovers with a buzz for the coming months of the festival season. Working through the week in an afterglow of the massive weekend that we just experienced, we wanted to take the time to highlight some of our favorite things about the festival this year.
Five Things We Loved About Ultra Music Festival 2018
---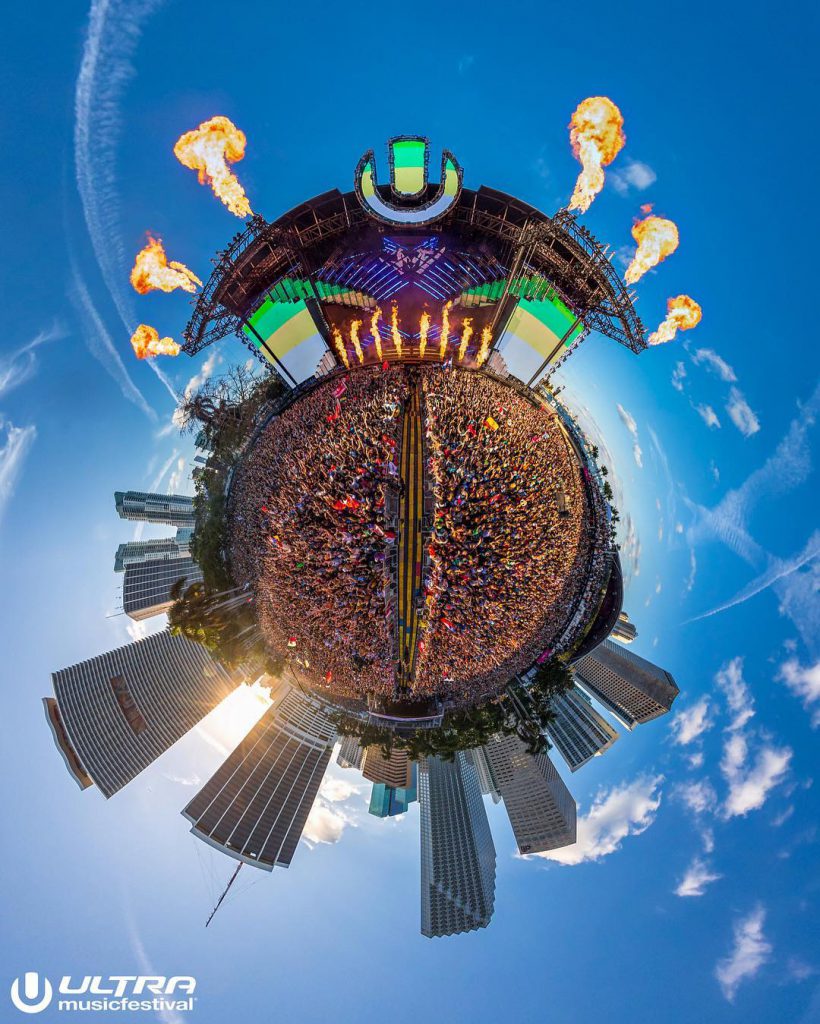 A true global presence that was evident throughout the festival
While other festivals like EDC Las Vegas and Tomorrowland have touted their global audience, few if any have really shown that off in full force quite like Ultra Music Festival has. Combining the fact that the festival is hosted in a destination city that is easy to reach along with the Ultra Worldwide brand that has seen editions of the festival land on nearly every continent on the planet has allowed for them to draw crowds that are more diverse than anywhere else.
It is almost as if when you walk through the gates of Ultra Miami you're in a true melting pot of different cultures, yet everyone has been brought together by the epic music that the festival provides. You see groups of friends from Germany, Japan, China, Colombia, Australia, and more running around while donning the flags of their home countries like capes or waving them from on top of their friends' shoulders.
Togetherness, the sense of harmony in the fact that we all are at Ultra Miami because we love electronic music, is something that truly makes this festival stand out as special. Even from watching the live stream you can see that this festival truly has a global presence, and hopefully, we continue to see peace, love, unity, and respect spread across the world.
---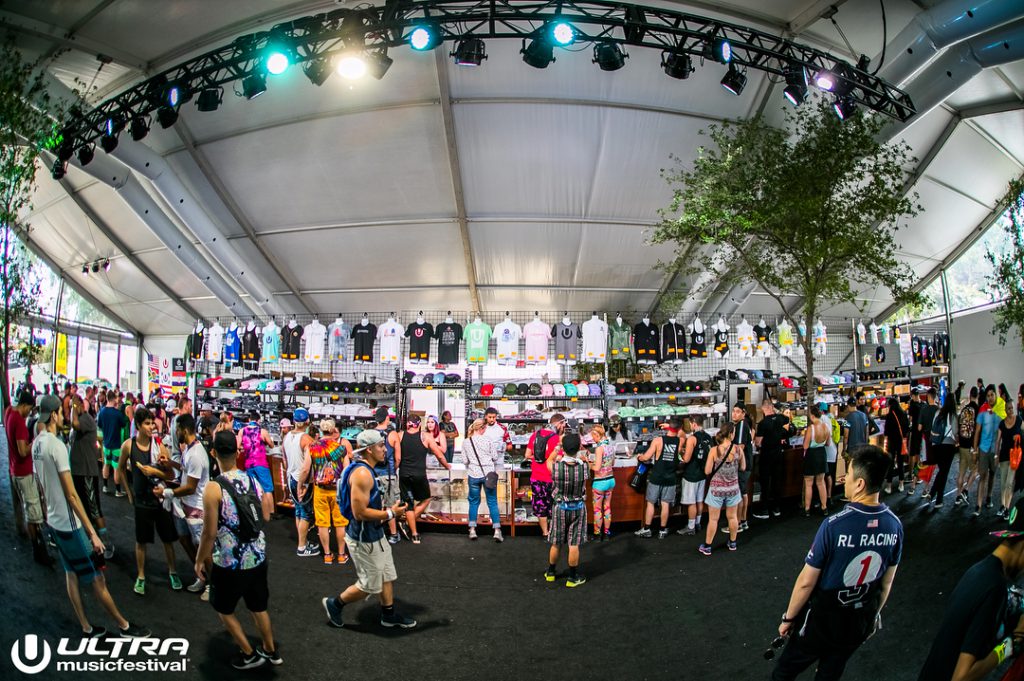 The abundance of stylish merch to show off your love for Ultra
One area where Ultra Music Festival shines brightly is their selection of merchandise that allows fans from all over the world to represent the brand in their own way. The main merch booth was stocked full of cool hats, shirts, and accessories to show off your love for Ultra, and plenty of unique stylings from designers as well.
This year there were exclusives for the 20th Anniversary that ranged from jerseys and hats to stickers and patches, all of which went very quickly on Friday once the gates to the festival opened. One of my personal favorite items were the Ultra flags that represented each country that the festival has touched down in, giving it a true "worldwide" feeling that really is shown throughout the Ultra brand.
Something from the merch booth that could improve next year is the flow of how the purchasing process is handled. I touched on it last year and nothing has changed, but having to wait in two lines that have absolutely no organization whatsoever is not just a waste of my time but of others who are trying to quickly make purchases. Please fix this.
---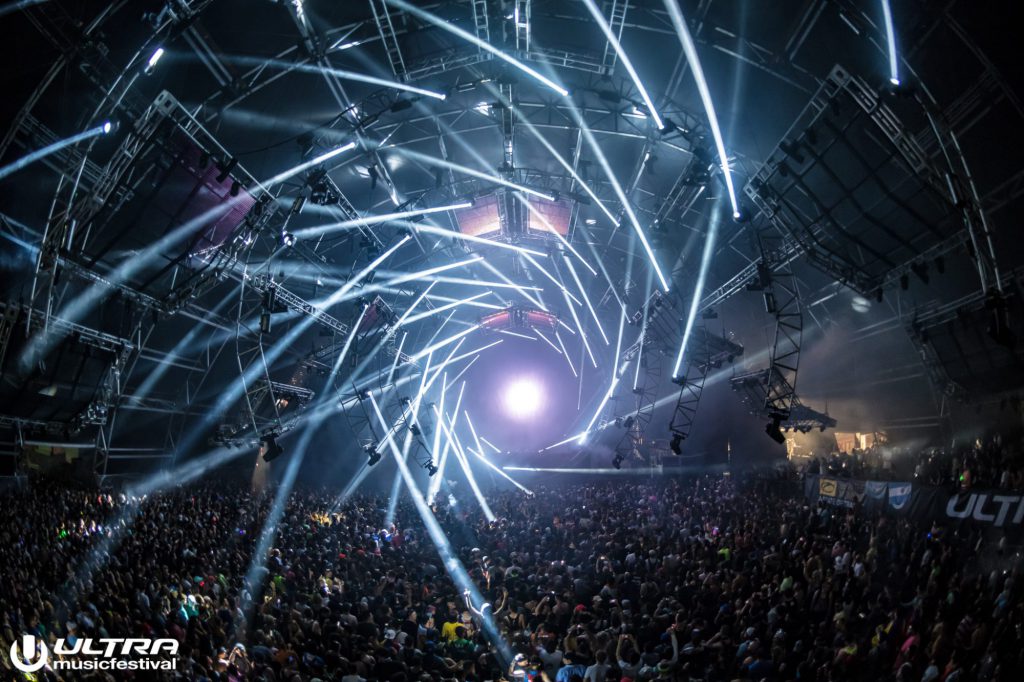 The jaw-dropping production at the Megastructure
I may not have been a huge fan of the megastructure when it was hotter than ever at EDC Las Vegas, but at Ultra Miami it is truly one of the best things that the festival has to offer. Finally experiencing it for the first time last year, it was this year that truly had me falling in love with every aspect of the megastructure.
Although it isn't as long as others I've experienced, the production elements inside Ultra Miami's structure definitely pack a punch. Featuring floating LED panels, hanging trusses that have their own lighting elements, and of course plenty of lasers as a cherry on top, it is no surprise why so many are drawn to the behemoth stage. In fact, I'd even say that from a production standpoint that this stage is better than the Ultra Main Stage, and I'm sure plenty would agree with me as well.
Aside from the production elements that blow attendees away from inside, the lineup for the megastructure consistently features some of the best artists that play Ultra Miami. The first two days are dominated by the sounds of house and techno with Carl Cox taking over the megastructure with the RESISTANCE lineup. Bringing names like Maceo Plex, Jamie Jones, and so many more, it is truly a dream for lovers of the underground styles of dance music.
The third day of Ultra Miami changes things up with the takeover by Armin van Buuren's A State Of Trance brand that brings some of the label's top talent as well as some epic guests too. This year featured a surprise set from Above & Beyond but also brought some unreal performances by Gabriel & Dresden, Eric Prydz, and Armin as well.
---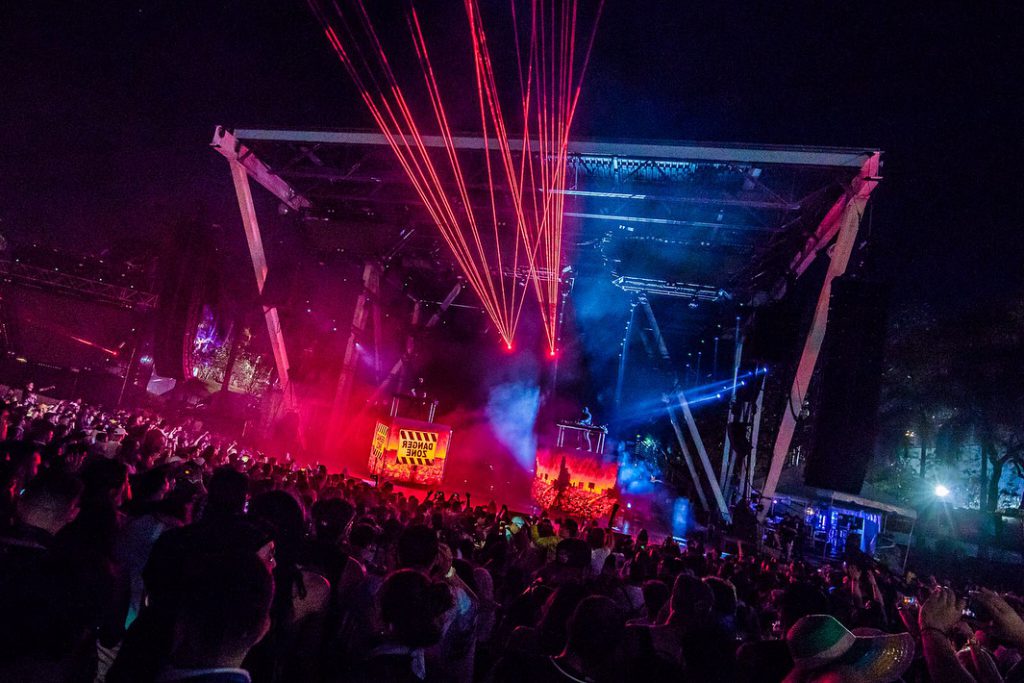 Ultra's Live Stage that brought some quality sets to the table.
While the production levels at the Main Stage and Megastructure were out of this world, things got pared down a bit at the Live Stage in favor of the amazing music that was pumped through their speakers all weekend. One of my favorite places inside Ultra Miami, the Live Stage provides a more intimate atmosphere with acts that are still larger than life.
For the 20th Anniversary, the stage played host to the sounds coming from Azealia Banks to Julian Marley and The Wailers, giving attendees a bit of a break from the pure electronic beats that permeated the other stages of the festival. The Live Stage wasn't devoid of electronic music, though, as it did have its own blend of absolutely jaw-dropping acts like VIRTUAL SELF, Rabbit In The Moon, and Tchami x Malaa's No Redemption performance.
This stage is the festival's best-kept secret, and if you haven't caught a set there yet then you've truly been missing out on some epic performances at Ultra Miami.
---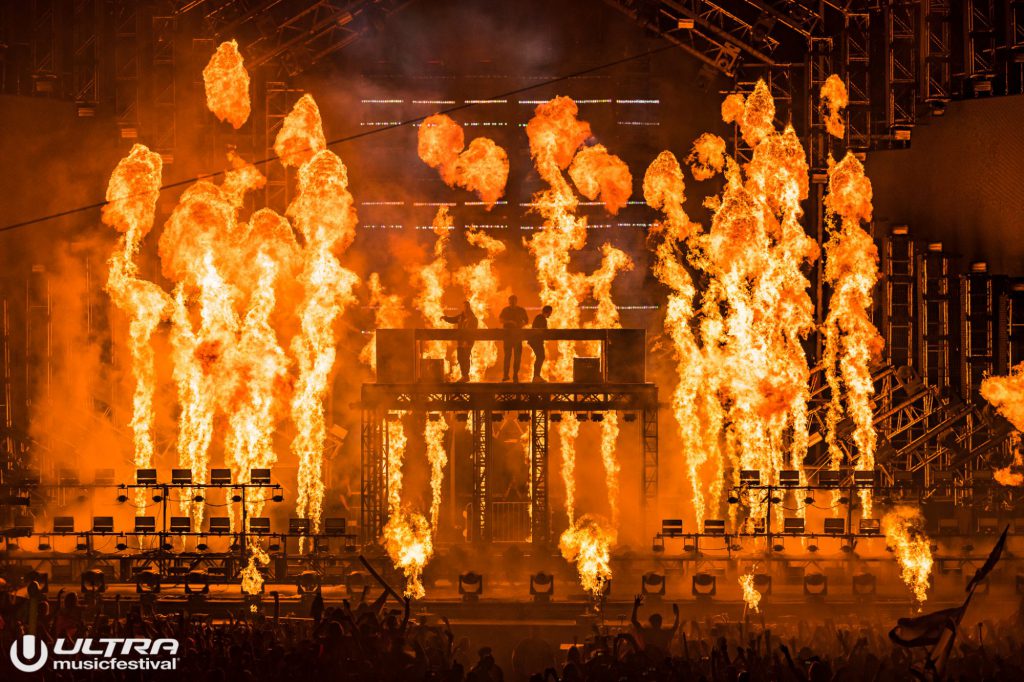 The return of Swedish House Mafia to the Ultra Mainstage
Probably one of the worst kept secrets for Ultra Music Festival's 20th Anniversary was the surprise return of Swedish House Mafia. From the moment that the "expect the unexpected" tagline was present the rumors of a reunion began to swirl in communities across the internet. During Miami Music Week when it became clear that, in fact, it was going to happen, I can honestly say that I was excited as ever.
The trio disbanded back in 2013 after their 'One Last Tour', and while their final performance was at Ultra Miami that year I had seen them earlier in the month at their last date in Los Angeles. This set became something that I would look forward to all weekend, and one of the few that I knew that I needed to be present at.
Leading up to the set I honestly didn't know if I was emotionally prepared to witness the reunion, as some of my favorite memories have been tied to the music they produced together. With that in mind, when they finally took the stage… it was pure magic to me.
Sure, the set itself was similar in structure to how their old sets used to be, and it wasn't like they were playing mostly brand new music either. I understand that people have different opinions and feelings about the set. For me though, to be in the crowd for the return of a trio I consider iconic to close out Ultra Music Festival's 20th Anniversary… it was just something amazing to witness live.
---
Follow Ultra Music Festival on Social Media: