Come with us and explore Christopher Lawrence's Dark Side, featuring a vast array of progressive and psy–soaked beats that will shake even the most fearless straight through to their core!
---
Christopher Lawrence takes the trance underground to its darkest of levels as he experiments with the concept of the open to close set, capturing its essence with two separate continuous mixes appropriately dubbed Dark Side! With a vision to build the energy around what you would expect if you were to witness the auditory magic live and in person, Dark Side flows with beats drawn forth from the deep unholy darkness, leading us up to experience our emotional peak far beyond the stars.
With the opening mix reserved for the fans of progression and the closing mix pressing down the gas peddle for a wild ride among the alienistic sounds of psy, Christopher Lawrence beckons all of his followers to embrace the dark side of life. Come with me as I break down both groups of pulse-pounding rhythmic offerings, highlight my favorite tracks from each mix, and embark on a mind-warping experience that will linger on far after the final beat dances through the airwaves!
While this album sees its official release now on Beatport, the Dark Side continuous mixes will become available worldwide on June 11, 2018!
Catch Christopher Lawrence live and in action at his Pharma-PSY event in Costa Mesa on June 2, 2018! Check out the event details and enter to win a pair of tickets!
---
The Opening Mix pays respect to the progressive roots that run deep within the Pharmacy Music icon, reminding us that with a little bit of reserved rhythm, our journey can blossom in fantastic ways!
It is almost as if we can tangibly feel the auditory magic unfold among the warm simmer of GuyRo feat. Chris Sterio's "Zen", remixed by Matter. This is the track that sets the stage for a blissful ride into progressive heaven, preparing our bodies for an hour full of dynamic detail and mood lifting character. Showcasing the true Christopher Lawrence live experience, the opening mix takes us straight into his realm of creative expression as each unique melody flows like a cool river on a hot summers day.
Quickly, I am taken aback by the raw grit that lies among each pinpoint detail, from the spine-tingling sounds of Digital Mess' "Limitrophe" straight through to the billowing melody of Supacook's "Aftermath", delivering us to the gate of dark spiritual enlightenment with Stan Kolev & Matan Caspi's "Enigma". Suddenly the mood begins to shift as Th;en & Starkato lifts us up with an insatiable tech-driven kick on "Rina", building the energy as our figurative live experience shifts from soft beginnings to anticipatory build.
With fresh new groove in tow, Rolo Green's "Stanton Works" invites us to take yet another step up the ladder of maintained yet fully energized rhythm, bonding flawlessly with Third Party, Pete K & Cory Lasser's "Like This". It is at this moment that the party hits its first peak and I want nothing more than to stay locked in with my new-found euphoria as brilliant crescendo's of sound find their place among a high-octane bassline.
Choosing to make an impact with a continuous mix design, I allow each transition to work its magic without a care in the world. A true master at his craft, Christopher Lawrence has chosen the perfect layout of stylized progressive and tech-centric soundscapes to prepare and pave the way for the final hour and a half which will pluck us out of our conscious state and carry us through to an alienistic planet where psy reigns supreme! But, as Skober leads us out with his remix of Spektre's "Forged In The Heart of A Laserbeam" all I can imagine is getting lost in the splendor of light as the dance floor sparks to life!
Dark Side closes our journey with sixteen tracks that will send every hair on your body into full salute as we travel to lands far beyond the known universe!
Hold onto your hats as we experience a true 180 flip as the sounds of psy take front and center, beckoning us to enter our peak hour session with Freaked Frequency's "Solar" set to lead the way! As a progressive psy offering, this track could not be more perfect as it offers up a smooth transition to take us from the opening to closing mix. From here, there is truly no turning back, as Liquid Soul demands that we "Wake Up" and remain fully present for the raw power that lingers throughout every meticulous build.
Now, if we are to truly appreciate the vision that Christopher Lawrence has taken on for this mix, let's pause for a moment of introspection. I implore you to imagine the emotions you would feel at this moment if you were in the club, taking on this intense journey in person. As our psyche is bombarded with the madness found within Christopher Lawrence & Fergie & Sadrian's "Ajna", I think it is safe to say that at this point we would experience a divine and all natural trip as our bodies involuntarily grind in unison, inspiring the party to rage at full tilt.
It is now time to leave our conscious state as we are met with the narrative detail that lingers among Timelock & High Jacked's "Illuminati". I personally love tracks that urge you to question all that you think you know, bonding energy soaked rhythm with a specialized theme, altering our minds as we find personal growth through spoken word. That being said, maybe it is the voice of an alien race that truly peaks your fancy. In that case, it's time to jump on a UFO and head straight to the stars as Coming_Soon!!! & x WAIO "Create The Machine" that will deliver us to the farthest reaches of the galaxy to mingle with the native beings!
As a true expression of Christopher Lawrence's mastery of the flawless flow, we are engulfed with a consistent energy throughout the closing mix, pulling us even deeper into our psy experience. I can almost see the alien beings dancing among us as if we were all part of a beautiful and harmonious living design. With stand out tracks that include Pitch Bend's Remix of Ace Ventura's "Altern8 Patterns", X-NoiZe & Sonic Species' "Euphoria", and Faders' "Flying Objects" meticulously chosen to create our out-of-body experience, our journey has reached the point of no return.
With Christopher Lawrence vs No Comment's "Horizon" reverberating through our speakers, we find ourselves fully committed to our new-found friends who live among the stars, all the while reflecting on a truly climactic experience!
With all things considered I can safely say that Christopher Lawrence's Dark Side takes the crown for one of the most well thought out and brilliantly structured mix compilations to ever hit the airwaves. Even if you have never had the chance to experience Christopher live and in action, Dark Side offers up a very real taste of what you can expect from the man who continues to dominate and cultivate the underground trance scene. As I catch my breath and come back down to earth, I can feel the lingering essence of Dark Side deep within my soul!
---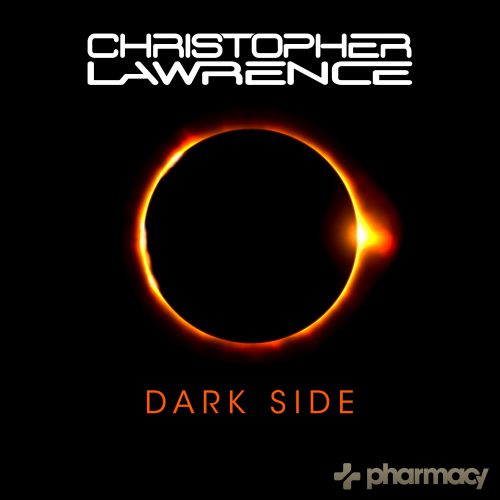 Christopher Lawrence – Dark Side Tracklist:
Opening Mix
GuyRo feat. Chris Sterio – Zen (Matter Remix)
Digital Mess – Limitrophe
Harper & Green – Terra Firma
Matteo Monero – Anunnaki (Hot TuneiK Remix)
Supacooks – Aftermath
Jerome Isma-Ae & Alastor – Reflection (Extended Mix)
Stan Kolev & Matan Caspi – Enigma
Th;en & Starkato – Rina
Paul Thomas & White-Akre – Dark Heart (Extended Mix)
Rolo Green – Stanton Works
Third Party, Pete K & Cory Lasser – Like This
Basil O'Glue – The Mars Project
Spektre – Forged In The Heart of A Laserbeam (Skober Remix)
Closing Mix
Freaked Frequency – Solar
Liquid Soul – Wake Up
Christopher Lawrence & Fergie & Sadrian – Ajna
Vini Vici – Ravers Army
Perfect Stranger & Yotopia – Twist in Hell (Gaudium Remix)
Timelock & High Jacked – Illuminati
Ace Ventura – Altern8 Patterns (Pitch Bend Remix)
AudioFire – Fact or Fiction
Coming_Soon!!! & x WAIO – Create The Machine
X-NoiZe & Sonic Species – Euphoria
Sonic Species & Volcano – Riding The Wave
Yar Zaa – Relative Vision
Faders – Flying Objects
Sonic Species – The Force
Relativ – The End of Time
Christopher Lawrence vs No Comment – Horizon
---
Connect with Christopher Lawrence on Social Media:
Website | Facebook | Twitter | Instagram | SoundCloud | YouTube