Dive into the world of Christopher Lawrence and hear his thoughts on his career as a label boss, his feelings on the current state of trance, Burning Man, Mr. & Mrs. Smith and so much more!
---
On Saturday, March 11, the doors to Avalon Hollywood will open for a Pharmacy Music takeover like never before. Christopher Lawrence, John Askew, ORPHEUS & No Comment and Triceradrops will be your musical hosts for the evening as they each take you on a wild ride with trance leading the way at every twist and turn. In honor of this upcoming event, we felt that it was necessary to reach out to the man behind Pharmacy Music and get in touch with his feelings and thoughts about everything from music, to his career as a label boss, his unique experiences, and even his involvement with his wife in the music industry.  Without any hesitation, Christopher Lawrence was unbelievably candid with us, offering up a very special glimpse into the mind and life of a true trance legend.
It's incredible to think that Christopher's career has already spanned over two decades! His consistency with releases and continuation of the underground vibe with a focus on the tech and psy elements has led to a loyal fan base and respect from the industry as a whole. Considered one of the best exports from the US in the electronic music scene, he has been named America's Best DJ through a variety of mediums including the IDMA's, boasted top quality productions that can be found not only on the airwaves but on film, TV and yes, even video games, and has consistently generated high rankings in DJ Mag and BPM Magazine with tracks such as "Banshee", "Unbroken", "The Dark", "Tremor", "Faith in the Future", "Dark on Fire", and "Beyond the Limit".
Christopher's very own label imprint, Pharmacy Music, has exploded over the past few years, becoming a favorite of DJ tastemakers, saturating the Beatport charts with an immaculate roster of leading producers who continually push the boundaries, leaving no stone unturned in the international dance music scene and placing him among the trance elite. But, this doesn't even scratch the surface when it comes to this uber talented and multidimensional musical maestro. With incredible focus, unmatched work ethic, and passion that can't be measured, Christopher Lawrence has built a trance empire. So, sit back and relax as we let Christopher Lawrence take the reins and dish out some very special details about his music-dominated life.
For more information about Pharmacy Music @ Avalon Hollywood and to enter to win a meet and greet with Christopher Lawrence as well as a signed copy of Christopher's first artist album 'All or Nothing' on CD (collector's items), plus some Pharmacy merchandise, click here!

---
You have always been quite the advocate for the underground scene. Why is the Underground so important to you and how do we keep that scene alive and well in an industry that has become saturated with the mainstream?
I love the underground. I came out of the warehouse rave scene of the early nineties and the sound I have played throughout my career has remained true to the underground. There is something uniquely special about the music, events, and people that are drawn to the underground scene. Sadly, many mainstream DJs are just glorified jukeboxes playing the current hits. That is fine if you don't want any surprises and want to sing along but that's not for me or my fans. People still want to go out to hear good music and experience that sense of awe and wonder at hearing a track for the first time. That's why I support DJs and artists that produce quality music through my labels, Pharmacy Music and Pharmacy Plus.
Let's pinpoint a specific genre that has crept into the mainstream lately and that, of course, is psytrance. What are your thoughts on this genre becoming more known and emulated in the mainstream dance world?
I think it is great that psytrance is getting the recognition it deserves. I have been playing psy in my sets for twenty years and it is still some of the most well-produced music being made. Traditional trance had become stale and needed an injection of new sounds. I just hope that psy doesn't get stripped of its integrity and left used and abused in commercial dance music's trail of destruction. It happened to trance fifteen years ago, then progressive house and dubstep.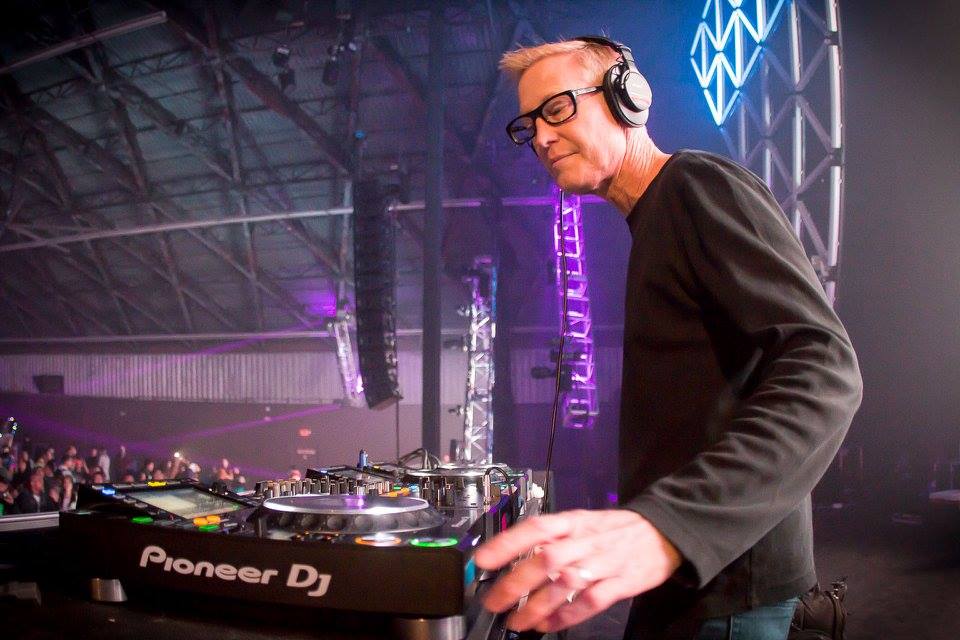 Your syndicated radio show on DI.FM, Rush Hour Radio, has recently changed gears and is now called Pharmacy Radio. After so many years, why the change, and what does this change mean for the show's future?
The change was mainly to bring everything under the same brand. I had the label, Pharmacy Music, and had begun doing the Pharmacy night events so it just made sense to rename the radio show. Along with the new name there is a new format. Instead of just one guest mix each episode there are two. One is a guest mix from an internationally known DJ or Artist and the second is from an artist from either Pharmacy or Pharmacy Plus. It is a great way to give exposure to the incredible talent on the labels.
What do you look for in artists that you sign to your label, and how involved are you with helping new artists grow?
The number one criteria for signing a track is "Would I play it?" It's as simple as that. If I wouldn't play it I am not going to put it out. I have received a lot of amazingly well-produced tracks that I knew could be big but I passed on them because if they were not something I could see myself playing, they were not the Pharmacy sound. I am quite proud of the artists on the labels and the music they produce. Now that the Pharmacy nights are taking off it is fantastic opportunity to showcase the artists.
As the head of Pharmacy Music, what different things do you have to take into consideration when you are working on the label end?
Performing as a DJ, producing as an artist, hosting a radio show and running a label are all pretty well aligned for me. All three are part of a larger circle that all revolve around my passion for music and they all have the ultimate goal of sharing with world incredible music. I see myself more as a conduit for the music as if it exists out in the universe and it is my job to channel it to people who can appreciate the music. I should also mention that Sara, the label manager for Pharmacy and Pharmacy Plus, does a tremendous amount of the work operating the labels, from managing the releases, handling the royalties, social media, promotion, press and even web design.
Let's talk about your work with Orpheus this past summer on "Tribal Warrior" and "Distorted". How do two psytrance maestros feed off of each other in the studio? Was it an organic process or one that took time to bring to fruition?
Orpheus and I met up for the first time to do a remix of his track "Distorted" and got along really well. Yaniv, Orpheus, is a super funny guy and we had a lot of fun in the studio so we decided to do a collaboration together which turned out to be "Tribal Warrior". We both love psytrance but come at it from slightly different directions which works brilliantly in the studio. When we both like something we know it's good. It also helps that we are both DJs because we can road test the tracks and then go back into the studio to fix the tracks based on our feedback playing live. Our latest track, "There Is A Place" is still in the Beatport charts and we have more in the pipeline so you will be hearing a lot more from us.
A few years back, you created a side project named Mr. & Mrs. Smith with your wife Sara. This sound was less about your underground sounds and catered to a variety of eclectic electronic tastes. We haven't heard anything new from this Mr. & Mrs. Smith for some time. Will you be teaming up and releasing new music anytime soon?
It's funny you should ask that. We were just talking about releasing a new mix. We still have a lot of interest in the Mr & Mrs Smith project. In fact, every time I play out I get fans asking when we are going to start touring again. We had to put the project on hold for a while because my career was taking a lot of attention, especially with the development of the labels, but we are at a point where we would like to revisit the project and at least start putting out mixes again. Sara and I share a love of the classic progressive house sound and it is something we can do that is purely for fun.
Sara has worked in multiple areas within the electronic world – she's been a DJ, worked in Public Relations, was a managing editor was well-respected dance music outlet, and more including currently working as part of your management team. What is it like being married to someone who is also working in the dance music industry?
It's great being married to someone who shares your same passion for music. Sara and I make a great team and work extremely well together. When I met her she was a DJ hosting the dance show on UCLA's radio station and working at Sven Vath's record labels, Eye Q Music and Harthouse. Shortly after she became the Los Angeles editor of XLR8R magazine. I was coming up in the LA rave scene and beginning to travel nationally. Because of Sara's knowledge and background in the music scene she transitioned easily into the role of booking agent and manager. She has been my manager ever since and now runs our labels. I wouldn't have had the successful career I have had without her.
In the past, you've mentioned that attending and playing Burning Man is one of the single greatest experiences you've had. For anyone who has not attended, what about Burning Man evokes that reaction, and how has Burning Man influenced your music?
What makes Burning Man special is that it is the most pure and honest relationship between a dance floor and a DJ. Until the past few years, there were no lineups announced ahead of time so most people on at the Opulent Temple stage where I had the privilege of playing did not know who the DJ was. If they like the music they danced and later may ask who was playing but there were no preconceived opinions about the DJ. It is an honest response to the music. I have seen some big name DJs bomb at Burning Man and I have seen some amazing unknown DJs absolutely rock the Playa. It's because at any other event people know the lineup and most have made up their minds about the DJs playing. They are already fans so they will be predisposed to like their favorite DJs or to perhaps overlook a DJ they are not familiar with. That is stripped away at Burning Man and that's what I love. If the crowd goes crazy at Burning Man it is for real. That goes for me as well. I am often exposed to music that I normally wouldn't be at Burning Man and I bring that home with me.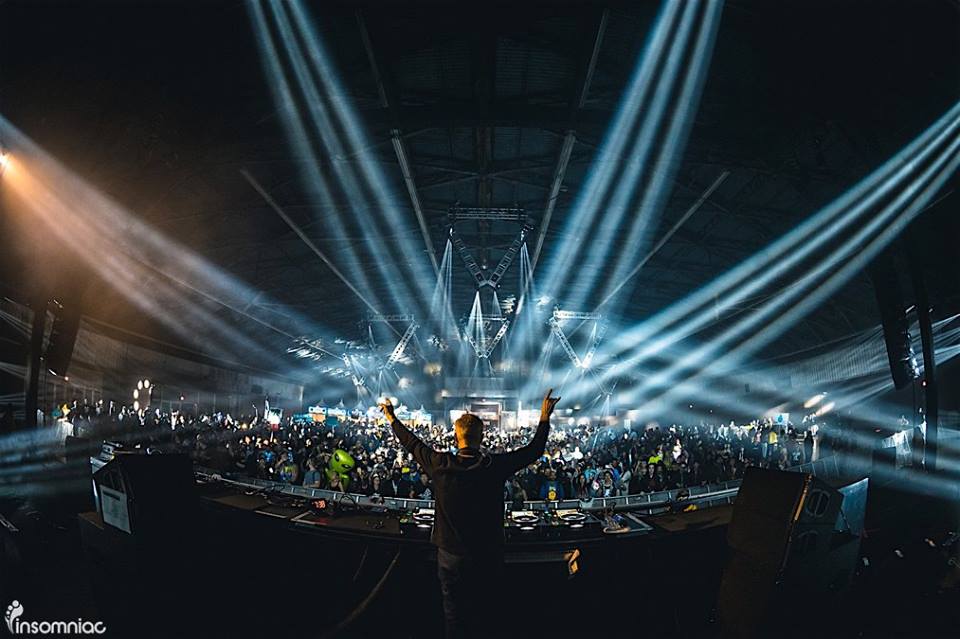 What is the hardest thing you've ever done in your career?
The hardest thing was becoming a producer. When I began DJing in the early nineties, DJs played parties, producers made music and the two rarely overlapped. Over time that changed and DJs began producing, and producers began DJing. After being a DJ for many years it was really hard to make music. When I started making music I would compare my production to the tracks I was playing out and it always came up short. I was very insecure about my music. To this day I still find it hard to complete anything by myself. I have tracks that I have spent months working on and never released them. That is why I like collaborating with other artists. With two people you have to make decisions quicker and move on. It's also just a lot more fun to make music with a friend. Given the choice of sitting in a room by myself or having a laugh with a friend, I'll take the latter every time.
Who are some artists that you think trance lovers should be listening to?
Besides all of the artists on Pharmacy and Pharmacy Plus, some of my favorites are Sonic Species, Laughing Buddha, Spinal Fusion, Alpha Portal, Vini Vici, Orpheus, Mark Sherry and of course John Fleming.
Finally, what is in store for fans of Christopher Lawrence and Pharmacy Music this year?
The label has taken off in a big way, especially over the past year. There are a lot of big plans in the works beginning with more Pharmacy events around the world. We are amping up our release schedule so you can expect lots of quality music headed your way. On top of that, there will be more compilations as well as the featured Pharmacy artist guest mixes every episode on Pharmacy radio. It's a very exciting time for the label and fans of the label. It's shaping up to be a great year.
---
Follow Christopher Lawrence on Social Media:
Facebook | Twitter | Instagram | SoundCloud | Website