Jack Wins talks life in London, Axtone Records, "Freewheelin", and so much more in this weeks edition of The Lowdown!
---
There seems to be no limit in sight for Jack Wins, the Netherland-born house music aficionado! With the decision to uproot his life and hone his craft in the beautiful city of London, heads would quickly begin to turn in his direction. These series of changes were beneficial as they led to him landing multiple tracks on Laidback Luke's house-centric label, Mixmash Deep.
Delivering a "feel good styling" of original sound with an unmatched knack for dominating the remix game, Jack Wins has garnered massive respect from both fans and industry elite alike. In all honesty, it seems like just yesterday his 2016 hit "I Used To Love You" hit the Beatport top 10 and now a new chapter for Jack Wins is fast unfolding!
Jack Wins was one of our artists to watch in 2017 and has only grown at an exponential rate since then. Check out his latest track "Feel My Love" below and read on to get to know him more as our conversation unfolds!
Stream Jack Wins – "Feel My Love" on Spotify:
---
Let's start off by talking about your style of music that has been described by many as having those "feel good vibes" that the house music world craves. When you are working on a track, what are some of the indispensable elements that go into your productions that best reflect your character as an artist?
I think the type of chords I use, the theme of the song and the type of vocals play a big part. Soundwise – I often use the piano. I generally try to keep it all quite uplifting and fun!
You have seen major success on the remix front adding your magic touch to the works of many artists. What is the most challenging part about taking on a remix and how do you think the remix game has helped to inspire growth and creativity in the dance music industry as a whole?
The most challenging part is often the timeline for these remixes. On average I get a week max to do it – so you really have to deliver 🙂
In the past, many remixes helped to broaden the audience of the original song; sometimes even overshadowing it. I think it has shown a lot of dance producers that it's generally all about the actual song; if the song is great you can adapt it to any flavour you want. In the same way that any great (vocal based) dance record can often work as well as an acoustic version.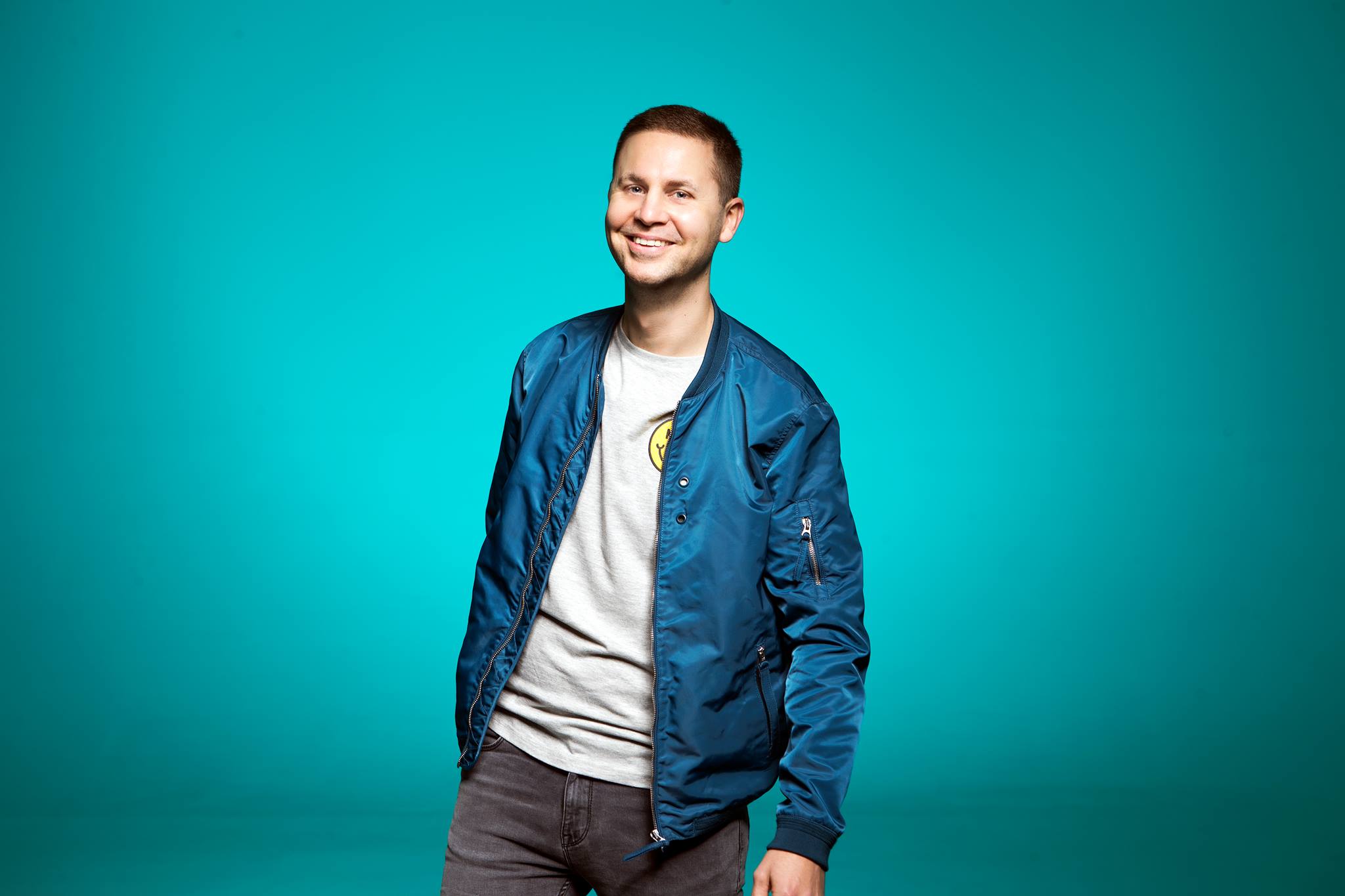 Back in March Axtone released a video in which you talk about how you were self-taught and how Axwell's productions helped to inspire your career. Fast forward to 2018 and you are now releasing on Axtone Records. What does this milestone mean to you both personally and professionally and what kind of response have you been seeing from your debut Axtone offering called "Freewheelin'"?
I have always looked up to Axwell as a producer & DJ – I've been following him for a long time. Everything he puts out is of quality; often a nice balance between a song and a big club record. His high standards are very much reflected in the music that Axtone releases; all quality records. To now be a part of this feels like a real accomplishment. The reactions of Freewheelin have been really great across the board: from tastemaker support to great reactions from the Axtone family to radio plays!
Also in your video, you talk about your experience as a DJ in London. Can you talk in depth about your experience as a club resident in a city dripping in dance music talent? And what kind of lessons have you learned along your London journey?
Yeah, there are so many opportunities in London as a DJ, but there is also a lot of competition. You really have to hustle! I started playing in an old east-end pub and made a deal with the owner that as long as I played disco & grooves for the first 3 hours, then I was allowed to play house music for the last hour 🙂 From there I started playing bars, getting guest slots in bigger clubs (often not getting paid), just to get my foot in the door.
Over the years I managed to hold residencies in some of the biggest clubs in London and that really helped to develop my skills, but also realise that you can't just take it for granted – if you don't deliver, there are another thousand DJs that will happily take your place. It made me realize that it doesn't matter if you play to 10 people of 5000 people, as long as everyone is really enjoying it! My attitude is always to make sure everyone is having a great night. At the end of the day, it's a DJ's job to provide the soundtrack to everyone's night!
For the souls who are now just getting into dance music, what would you say to them to inspire them to gravitate to the sounds of house music in particular? In addition, how has the house genre inspired you personally and do you think that it will always have relevancy as the dance music industry continues to evolve?
Go and listen back to the great DJs and producers over the last thirty to fourty years. There is so much great dance music to discover. It's like with everything, know your history and use that to move forward. Just like with fashion, everything is always inspired by what has been done in the past and given a new twist.
When I started listening to house when I was about ten years old, it was more underground and niche, which meant that the people who were into it, were really obsessed with the scene, knowing all the latest records and the hottest labels etc. I think now it's generally more mainstream, people just focus on what's hot now and quickly move on to the next record. It should be about quality over quantity. For instance, I happily play a record that is three years old. If it works on the dancefloor, why not just play it? 🙂
As mentioned earlier, I have been a fan of house music from a young age – first as a fan, then as a clubber, then as a DJ and eventually as a producer. There are so many sub-genres of house music. That keeps it exciting for me. House music will always have its relevancy as it is the backbone of so many other styles – in the same way that Disco is the backbone to dance music and hip-hop has developed into nu-disco etc.
People always want a beat to dance to!
You have quite the history with the powerhouse label that is Mixmash Deep. Can you talk about your experience with the label and how have your releases with them helped to navigate your creative vision for the future?
Yeah, I've really enjoyed releasing numerous tracks with them and the team there are great! Luke and the team were the first to jump onboard with the project, which I really appreciate! I think the whole process has helped me to really focus on great songs and that you shouldn't just release everything you produce for the sake of it. Only release the best of the best.
Recently you scored the opportunity to play the Go Hardwell Or Go Home event in Manchester. Can you speak to what you took out of the experience and what it felt like to be part of that event?
What a great night and what a great line-up as well! They are all guys who have paid their dues and are all doing amazingly well in the respected scenes. The way the night was programmed worked really well. Every DJ took it up a notch! The Manchester crowd is mental! They like to party hard! I was pleasantly surprised that they really went for it from the get-go!
I think it's important to remember at a gig like that, what role you play as a DJ for the overall night! As I played quite early on and knowing that Hardwell wouldn't be on for another five hours, you don't want to go on full-steam ahead, but get everyone ready and pumped up for later on in the evening. 🙂
I'm really thankful for getting to play alongside these guys at a wicked venue and to an even more amazing crowd!
With your 'Into The Vault' series, it seems as if you are inspired by the classics! In your opinion, why is it important that we continue to relive the classics and what would happen if we stopped celebrating the music that inspired the very beginning of the dance music industry boom?
As I mentioned earlier, it's really important to know and appreciated where the scene comes from in order to move forward in my opinion. The older tracks definitely inspire me when making new tracks. I often try to find a balance of the 'vibes' from the classics and mix it with the new.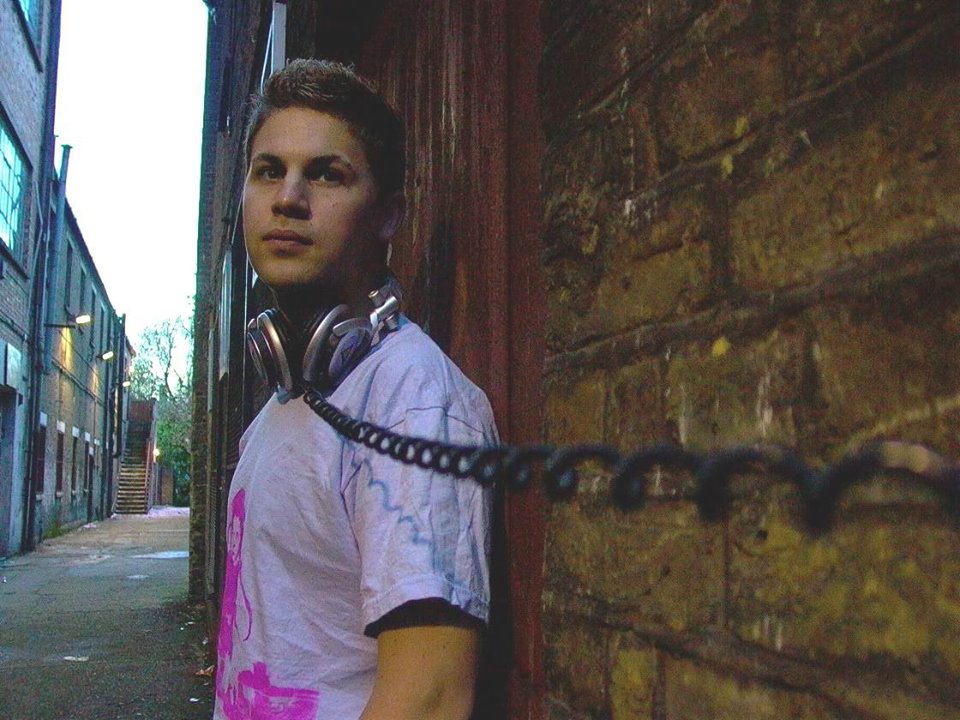 What are some of your biggest goals as an artist going forward and in addition, we are all dying to know…can your fans expect a Jack Wins LP in the near future?
Bigger and better records are my #1 priority and playing at more clubs and festivals. Ultimately I'm a DJ and then producer. There is nothing more fun than playing out and connecting with your audience; even better when you can play your own music! There is so much music lined up. I actually have the luxury problem of trying to get it all released! 🙂 So watch this space!
Finally, what is something about you that your fans might not know about you? Any funny habits or interests that you would like to share?
Being Dutch and living in London, I love eating Dutch snacks and am a big fan of Dutch Peanut Butter. I'm a big fan of colorful fashion and pop/street art. I enjoy discovering new upcoming artists and buy their artwork. As a true Dutchman, I really enjoy cycling in London. Just bought myself a new 'old fashion' Dutch bike! 🙂
---
Connect with Jack Wins on Social Media:
Website | Facebook | Twitter | Instagram | SoundCloud