Festival organizers of Creamfields look to present their newest stage, SILO, for this year's upcoming event to bring a 360-degree experience.
---
Creamfields is returning for another four days in August, festivals organizers have already revealed a sizzling lineup full of the top names in electronic music. As if this wasn't enough, there have been many additional announcements about the amazing stages fans are set to encounter. Examples of this include Carl Cox's return to the event with his own curated stage and Eric Prydz bringing some heat with his HOLO show. In the same vein, the Creamfields organizers just dropped the massive news they will be introducing their new SILO arena this summer.
Modeled after the Roman Coliseum, SILO intends to give music fans that full 360, "in the round" experience. What exactly does this mean though? Well, the stage designers envisioned a fully immersive structure that is both insanely intimate and completely different from any other stage you will encounter at a festival.
The SILO stage is the first truly 360 degree, stadium-like structure!
In another twist, the stage raises attendees to new heights through the use of balcony platforms.
There's little surprise then that the tiered viewing platforms offer a unique aerial view of the crowd and talent. If that wasn't enough to get the blood pumping, prepare for true immersion with the promise of a 360-degree wall of sound with custom video and lighting that will leave attendees mesmerized with 140 hybrid strobes and 80 moving lights. Additionally, the SILO structure provides a 40m wide circular dance floor surrounded by towering walls which create a vast cylindrical space.
If it all sounds like overload, don't fear. Creamfields promises that this stage design will give you a simple, dark underground experience. We can hardly wait to see this immersive audio-visual vessel looks and performs at the festival. Based on SILO's concept and design, we are fully prepared to be blown away.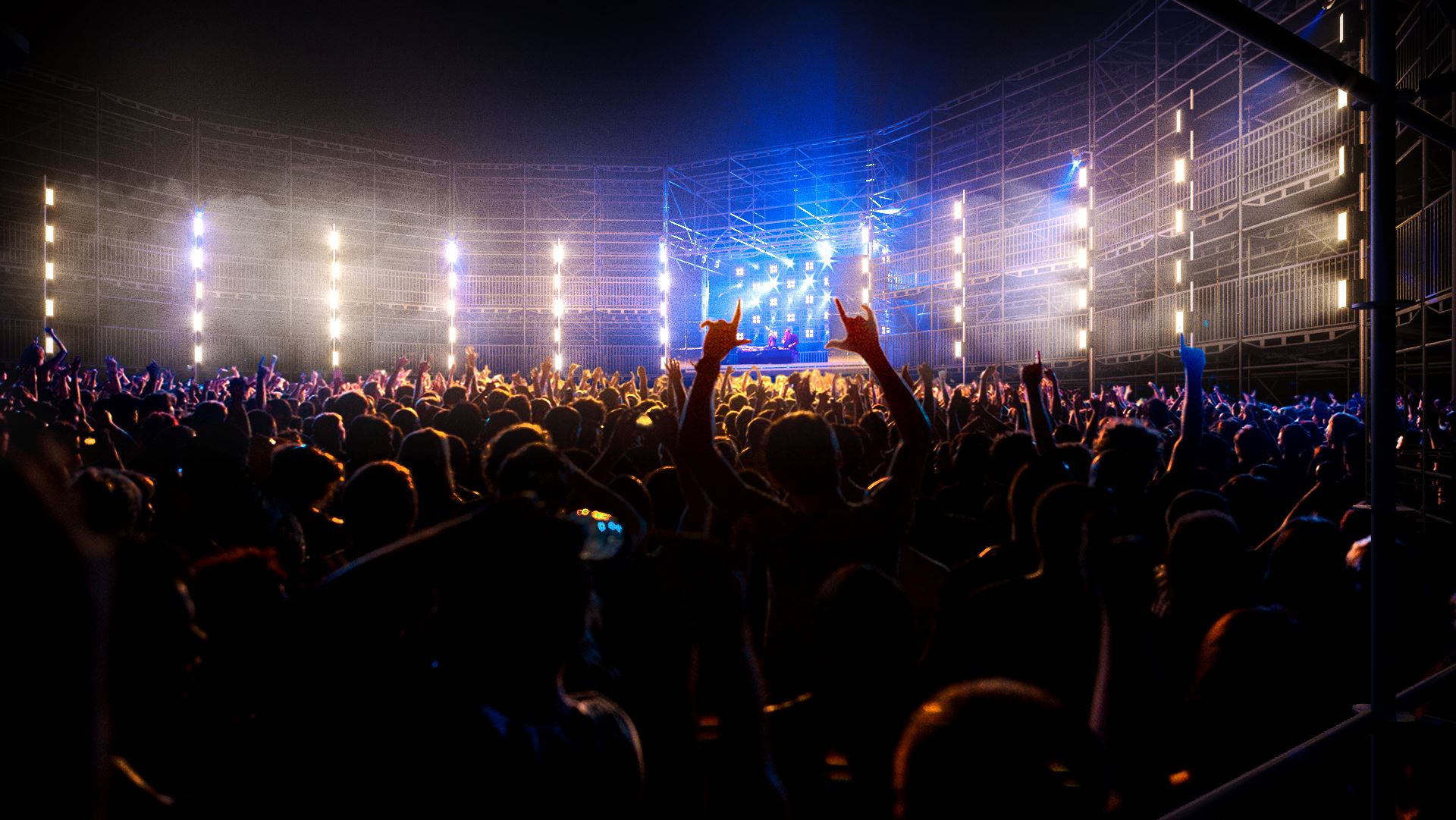 For those of you still on the fence about attending Creamfields 2018, you might want to take a look at your event calendar and change your minds. You definitely do not want to miss out on the fire that this festival is about to bring. Festival and camping tickets appear so buy your tickets ASAP.
Tickets are now on sale, be sure to buy your camping tickets via Ticketmaster! Camping passes are sold separately and typically sell out before the event tickets to the festival.
---
Follow Creamfields on Social Media: