Labels and collectives are blending beats, melodies, and vocals into a new package with YouTube Radio Streams!

---
If platforms wish to dominate the saturated modern media market, they must keep evolving to meet the demands of their consumers.  There's little surprise to many that radio broadcasting's "golden era" is fading in the new millennium. As radio dwindles, new platforms rise to meet the needs of consumers, enter YouTube Radio Streams.
YouTube offers a unique opportunity for "creators" to curate music via the "live" feature – a streamer's delight re-purposed to bring beats, melodies, and vocals into the audience's ears. Intrigue your senses a little more? Many of these outlets feature some sort of animation or video feed that offers a feast for the eyes to enjoy with the ears engaged in the beauty of sound.
As EDM Identity remains a gateway for the sounds our audience craves, we want to provide this smattering of live streams which cater to all styles of music in the electronic realm on YouTube.  Below you will find our choices for your listening pleasure.
Disclaimer: As YouTube streams do fail from time to time and don't restart with the same URL, we're linking you to the channels directly instead of the stream. This way, you can always find the path to live stream!
24/7 YouTube Radio Stations You Should Be Tuning Into
---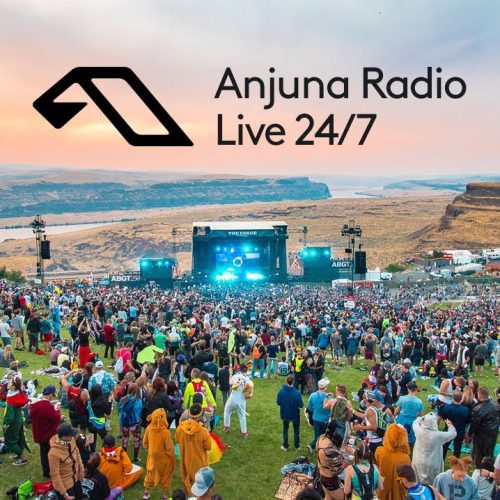 Anjunabeats 24/7
Anjunabeats, the label lovingly run by Above & Beyond, has been rapidly expanding in every direction of the industry. It came then as no surprise when this station launched in early March. While all the tracks all come from the Anjuna catalog, the sound doesn't get tired – the station is not afraid to deep dive into B-sides and rare tracks.
The live chat is also a fun and dynamic way to connect in real-time with Anjunafam all over the world as they go about their lives to the same soundtrack as you. The chat is especially lively in the hours surrounding the Friday live broadcasts of Above & Beyond Group Therapy as fans await the broadcast (on Above & Beyond's page, not this radio!) or happily debrief afterward.
Find the Common Ground or Group Therapy with the vibes of Above & Beyond.
---
Anjunadeep 24/7
Launching just a couple weeks after its sister station, Anjunadeep Radio offers a home to Anjuna fans who prefer the mysterious, darker vibes of artists like Yotto, Lane 8, James Grant, Jody Wisternoff and many more.
While the deep house and techno beats are relaxing, there is a more driving beat and complex structure than you'll find on LoFi or chillout stations. Anjunadeep Radio is a great pick for night drives, candlelit baths, writing, or just spacing out and letting your mind wander into its darker corners.
Dive through the gateway for the darker sounds on Anjunadeep.
---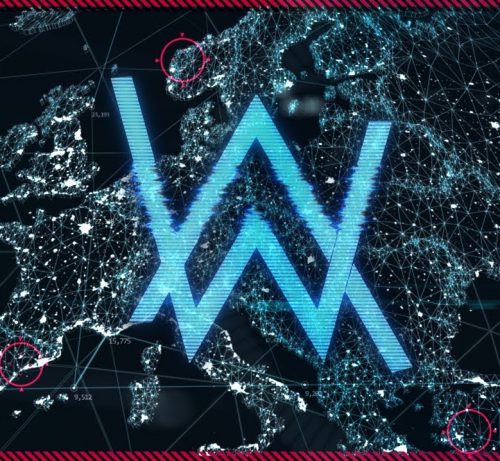 World of Walker
Ever since releasing his tune "Faded", Alan Walker has been on a monumental rise in the electronic music scene. A favorite for gamers who are looking for some background beats to play video games to or those looking for some of the latest tunes out there, the World of Walker channel has become immensely popular with his staggering 13 million subscribers.
Aside from his own originals and remixes, Alan Walker also curates other artist's releases for the channel which gives listeners an insight into his own personal likes and tracks he's fallen in love with.
Walk with Alan through the sounds of the world he loves.
---
7Clouds (Multiple Stations)
7Clouds stands out from the rest because they offer not just one or two stations, but seven offerings to get your groove on with. Featuring two streams LoFi and two of Electro Swing beats, they also have a bass music channel, one for music to play video games to, and even a stream that takes song requests.
Our love for Electro Swing draws us to those two streams the most for some quality grooves, but don't sleep on those LoFi streams either as they're perfect for those study sessions or just background beats while you're hanging out with friends.
Float away on whichever cloud you chose right here.
---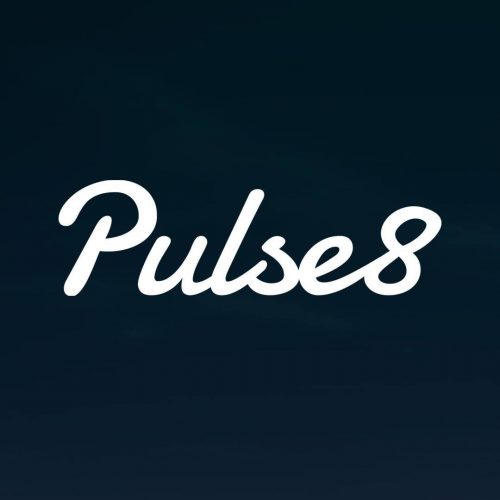 Pulse8 Chill
Pulse8 is a channel that specializes in Chillout vibes but maintains the beat.  Specifically, their mixes tend to focus on slow Dubstep styled beats without the LFOs that give the genre its chaotic energy.  The channel calls this "Chillstep."  You will find music more akin to the Ambient genre mixed into channel's back catalog as well.
Running each weekend, you can experience the live stream with its most active chatter but recently, the channel maintains broadcasting during the week. Additionally, you may enjoy the plethora of mixes, often released each Monday and Wednesday, which shaped the channel's music profile since the channel began in 2013.
Pulsate with the vibes as we dive deeper.
---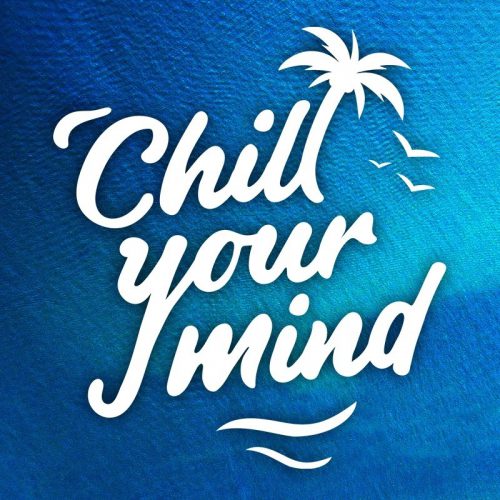 Chill Your Mind
Blending the styles of Deep House, Tropical House, mellow Pop, and Chillout, the live stream from "Chill Your Mind," a 481,000+ subscriber channel on YouTube, offers good vibes from catered towards the warmer daylight hours.
The channel began in 2014 as a haven for the YouTube community to come and relax.  It features a number of tracks every week and recently dabbled in the music video business as well. Their staff also pull together seasonal mixes, so should the stream drop, just check the video listings for their mixes.
Unwind here with the right kind of blended cocktail.
---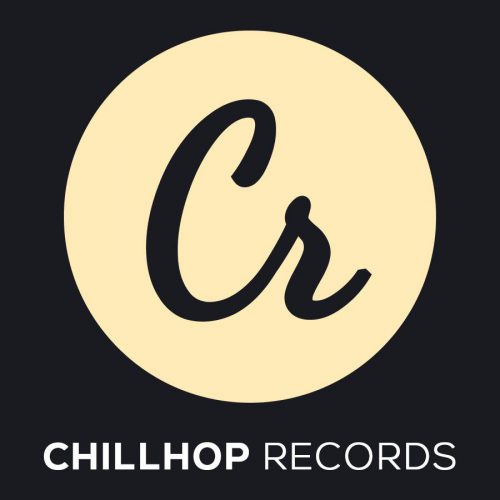 Chillhop Records
No secrets here! We love the ChillHop boys who run Chillhop Records.  They've continued to innovate the genre and how to share it with the world while also been pushing the game with video and live stream content over the years – starting with the Chillhop.tv concept years back.  If you've never checked it out, we heartily recommend the experience.
Their YouTube channel is where the fun lies though.  The Chillhop Records YouTube channel offers two live streams for listening pleasure: one dedicated to the café vibe of the genre which isn't afraid to keep it upbeat and retains energy, while the other caters to a LoFi Radio vibe – focused on beats to relax, smoke, or get work done.  Both rock the signature swag of the channel.
Find your beat on the channel right now.
---

Raz Nitzan Vocal Trance
If you've got a hankering for "feels with a side of vocals," you'll find plenty to love with Raz Nitzan's Vocal Trance stream.  For those unfamiliar, or perhaps because the stream only recently started, Raz Nitan Music is a conglomerate of labels out of The Netherlands, and includes the talents of label-head producers like Aurosonic, Beat Service, Adam Ellis, and Rafael Frost.
The family tends to release some banging Trance and House fully in the Dutch flavor.  You'll hear it aplenty on the live stream.  Get up and dance your socks off to the high energy beats #TranceFamily!
The vocal vibes can be found by clicking this way!
---

Silk Music
Silk is no stranger to the dance music scene, as the label has kicked tunes around the world for over eleven years.  What began as a number of labels with varying styles consolidated a few years ago into the moniker of only "Silk Music." From Chillout to Progressive House & Trance, the label thrived on representing some of the lesser-known but extremely talented producers from around the world.
Today, the label hosts three simultaneous running live streams on YouTube.  The first brings their deeper sounds to the foreground – expect something like Deep House or Deep Progressive vibes here perfect for pacing your day.
Their second stream focuses on Progressive House – upbeat, energetic, and melodic tones from the label call this stream home.  Lastly, the third live stream offers a Chillout vibe – perfect for the sunset or for relaxing at home after a long day.  All three channels showcase the glory of the diverse label who consolidated their multitude of brands into one label roughly two years ago. What's not to love?
Check out all three variants on Silk Music's YouTube page!
---
Monstercat
Fans of the growing independent label Monstercat will find tons to love here!  Monstercat: Uncaged features their signature blend of Bass genre music, Trap, general EDM, and so one all set to a rotating playlist that takes no prisoners as it switches up styles.  Their new sister channel Monstercat: Instinct slows it down some to be a bit less hectic – offering their style of Chill and pop-centric Dance music. Both channels offer a strong assortment to listen to – all awesome depending on your mood.
It's worth noting that the Monstercat brand continues to grow like wildfire, so we anticipate the following for both channels will grow rapidly as well.  Get in on the ground-floor on the Instinct channel – become what they call a "Founding Follower" and you may see some rewards for your loyalty later this year.
Growl with cat's vibes by visiting the Uncaged channel or the Instinct Channel.
---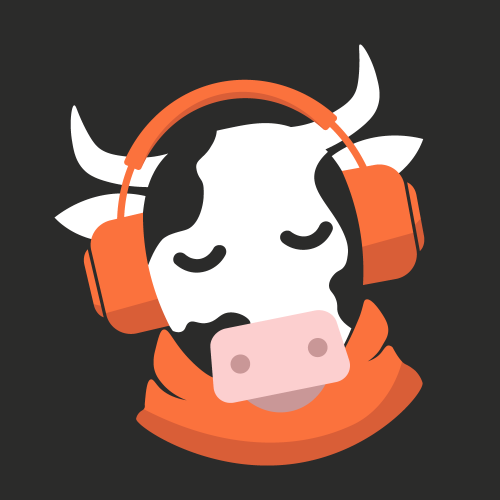 Chilledcow
Competition in the LoFi Hip Hop and Chillout beats driven marketplace is getting harder to navigate each month that goes by.  Chilledcow offers the same vibes as Chillout Records but with a different swath of artists.  It's also one of the most active stations out there, with 1.3 million subscribers and a lively international chat. Whether its cooking dinner in the kitchen or playing video games with tired soundtracks, Chilledcow covers you with its laidback mentality.
In all honesty, Chilledcow gets the pick when you are looking for less groove driven beats than other offerings out there.  There's something about their sound that just vibes so well with the everyday relaxation we ought to focus on.  Let's all go "Moo" at the setting sun and vibe!
"Moo" in the moonlight or daylight with the chilled vibes right here!
---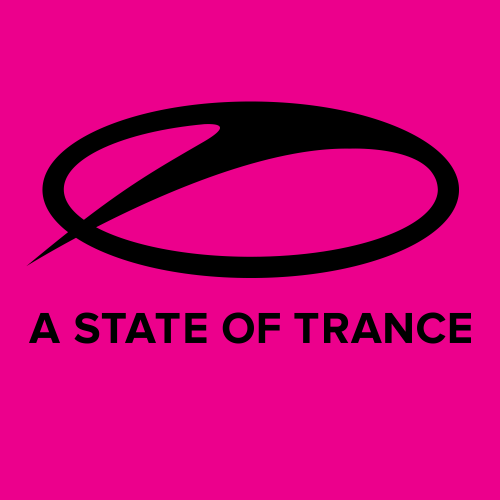 24/7 A State of Trance Radio
You saw this mention coming, didn't you?  No! Well, surprise! Armada decided to up the YouTube live stream game for their flagship brand this year – launching 24/7 A State Of Trance Radio earlier this year.  While the stream doesn't always have a large group tuned in, it is growing a steady following for fans of one of the most decorated DJs in the world, Armin van Buuren.
The ASOT founding father has to be pleased seeing the brand continue tackling new mediums as they grow into platforms.  He started the construct of live streaming a weekly radio show with in-studio video, so who knows which horizon he'll hurdle next.  Armin's vision structured many of the consumption platforms we use today, so this seems an easy step for this entertainment world-leader in breaking open new platforms.
If you fancy the styles that Armin plays, this is the stream for you!
---
Did we leave a YouTube Radio Stream out that you love? Comment below and let us know!