What We Like is a new series that features genres we like in the electronic music scene. This month's edition is focused on Electro Swing!
---
What We Like series focuses on a sole genre that a contributor to the team is passionate about. Each month, that contributor will dive deep into the genre they care most about to bring you some history, information, and of course some music too. Our intention is to not just to provide some music for you to listen to, but to guide you on your journey in discovering new music or help you develop a deeper connection to genres you already love. This month's edition of What We Like is focused on Electro Swing!
Let's talk about the back story of Electro Swing, which is really an underappreciated genre here in the United States. Why? Well, I'm not terribly sure. Visit Austria, Germany, France, and the United Kingdom and it's a different story. In fact, there is an entire festival in the UK that is devoted to Electro Swing! Back here in the US though, it still has not gained much traction. I could point at the lack of enthusiasm for Jazz here in the US lately, or that this is a heavily sample-based genre, maybe it's the lack of venues who would be open to playing it? Regardless of the issues that plague it here, there are plenty of amazing artists both new and old in the Electro Swing or Swing House world. They play and produce music that is not just nostalgic, but fun to dance to as well. I dare you to listen to some of the tracks and shows below without bobbing your head along to the beat.
Already in love with Electro Swing? Check out Swingamajig in the United Kingdom, HERE!
So of course, let my start off by mentioning one of the pioneers of the genre, and one of my personal favorites, Parov Stelar.
While his real name is Marcus Füreder, he is known around the world as Parov Stelar and with him comes some beats that are sure to move anyone out of their seats. Among the first to actually produce and play the genre, it is no surprise that he is well-known and one of the top names to this day. I am certain that at some point in your life you've heard one of his tracks. Whether it has been in a commercial, TV Show, or even live, his tracks like "Catgroove" and "Booty Swing" are two of the most recognizable tracks out there. His tune "Chambermaid Swing" was also insanely popular, and was probably the track that really got the United States onboard with his work. I had the pleasure of catching his set, with a full band, at Coachella last year, and let me just say those were two of the best sets I've ever seen in my life.
Listen to Parov Stelar – Catgroove on YouTube:
Of course, the conversation wouldn't be complete without also mentioning Caravan Palace.
Beginning their careers nearly a decade after Parov Stelar, Caravan Palace quickly rose to the top to become one of the most recognizable acts in Electro Swing. Coming out of Paris, they definitely bring that distinct French sound with them in their music, and it's just as infectious as the rest. I stumbled upon them many years ago, and quickly fell in love with their tracks like "Dragons" and "Jolie Coquine". While they may not have seen the same success commercially as Parov Stelar, they have carved out a devoted fanbase that just can't get enough of their beats. After releasing their self-titled album Caravan Palace in 2008, they went on to release Panic in 2012 which was followed by the much-anticipated album, <|°_°|>, in 2015.
Stream Caravan Palace – Dragons on YouTube: 
Why is electro swing important to me? My roots in music stem from a variety of different places. One of the genres that I fell in love with many years ago was Big Band Swing, and I was infatuated by the entirety of that big band sound. It brought an "old school cool" vibe with it, and you just can't help but dance to the beat. In my musical journey, I learned to play trumpet, an instrument which is seen quite heavily in swing, and I even learned to swing dance in High School. When I began my descent into electronic music, it was comforting to find an updated, modern version of the music that I had loved prior too. I still think, regardless of what others may say, that electro swing is not just fun to dance to, but also the sets have been nothing but upbeat and a good time. Whether I am catching Parov Stelar at Coachella or stumbling upon a sound camp at Burning Man, this genre is one that will always be in my favorites.
Electro Swing is a growing genre still, and there are a few more sources for this music that I'd love to share with you today. Check out these shows and artists for some quality Electro Swing beats below:
---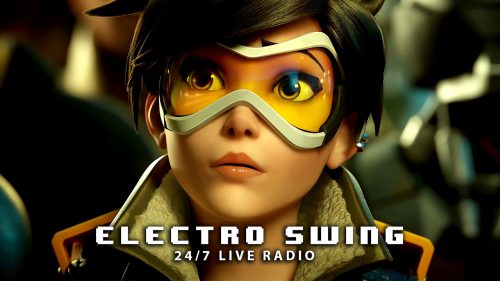 Up first is a radio station that runs 24/7 for your listening pleasure. Hosted by 7clouds, who also goes by Monstafluff Music, this station provides quality electro swing beats whenever you'd like to tune in. I recently stumbled upon this station, but have quickly fallen in love with it. Visit the actual YouTube page and chat with some other electro swing or swing house lovers.
Stream Electro Swing Radio 2017 – 24/7 Music Live Stream on YouTube:
---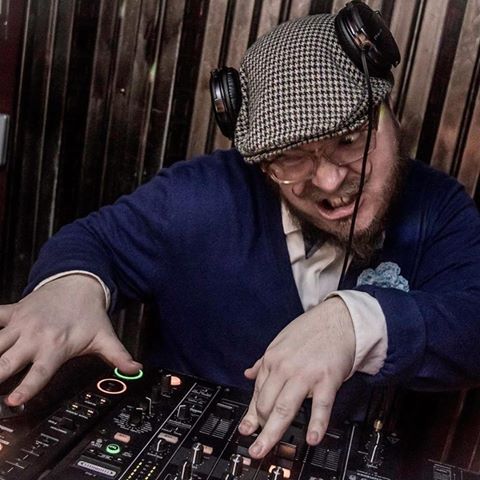 The Speakeasy Sessions by FaithInTheGlitch are some of my absolute favorites overall. I found him randomly on Reddit a while back and have followed his beats ever since. Incorporating more than just electro swing in some of his sets, I love the versatility and vibe that comes from his work. Additionally, he plays on DI.FM's Electro Swing channel, which is always available to tune into as well at your convenience.
Listen to FaithInTheGlitch – DI.FM/Electroswing March 2017 Mix on SoundCloud:
Follow FaithInTheGlitch on Social Media:
Facebook | Twitter | SoundCloud | YouTube
---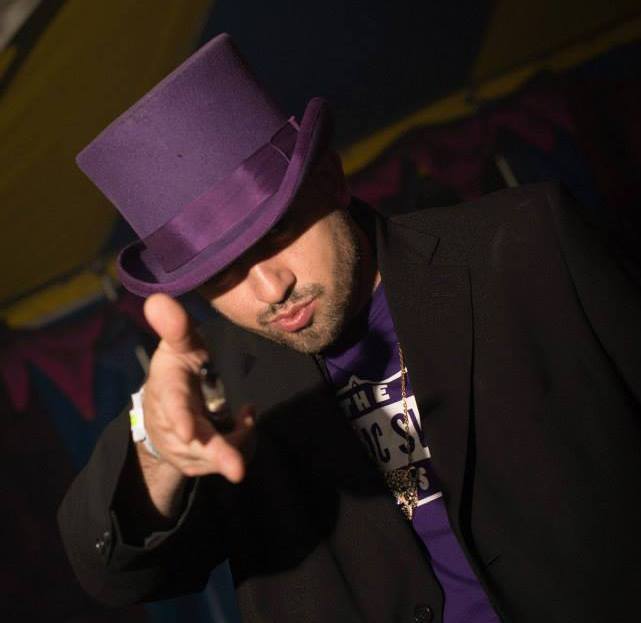 Finally is C@ in the H@, and yes that is pronounced Cat in the Hat. Bringing in some more bass than usual, this artist really packs a punch with some seriously awesome sets. As the co-founder of Ragtime Records, it is no surprise that this electro swing artist is primed for some serious success in the scene. Remember that Swingamajig show I mentioned earlier? Well, that is run by Ragtime Records co-founder Electro Swing Circus, so of course C@ in the H@ is heavily involved as well. Check out the promo mix for this years event, and get grooving to the beat!
Follow C@ in the H@ on Social Media:
Facebook | Twitter | SoundCloud
---
Let us know what genres YOU would like to see in the future in the comments and stay tuned for next month's edition of What We Like!