McDowell Mountain Music Festival showed us why Arizona should be your next music destination!
---
The McDowell Mountain Music Festival, aka M3F, was an incredible three-day experience. The charity event celebrated its 15th Anniversary at Margaret T. Hance Park over the weekend of March 2-4 and hosted a variety of live music, local food vendors, art, drum circles and more.
Having attended many electronic events in Arizona I was considerably more excited about the lineup at M3F. This year the headliners were absolutely stacked and featured Big Gigantic, Nick Murphy (fka Chet Faker), GRiZ, and Father John Misty with a similarly diverse undercard that was just as enticing.
The festival as a whole was very well managed. Security and entry were a breeze. Once you entered the festival it never felt too crowded. The festival layout and accessibility to restrooms, food, water, a place to sit, and pretty much anything you needed, made the experience very casual.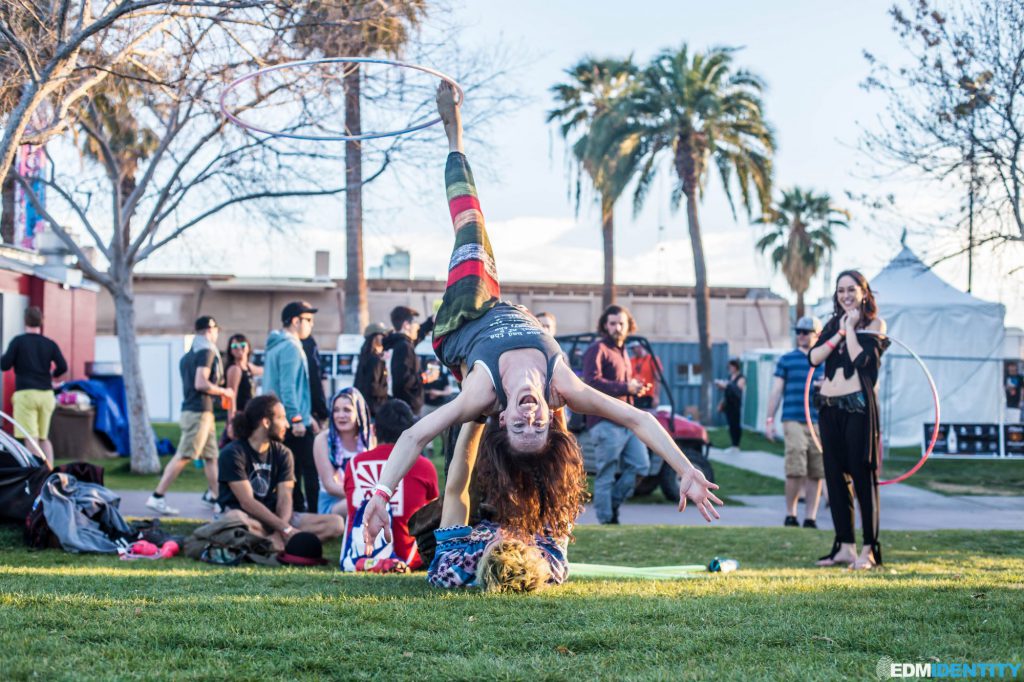 Arizona's local flair gave the fest a unique vibe.
Maybe it's because you get a deeper connection to a city when you experience its music, art, and culinary community. There was a marketplace between the Rattlesnake and Saguaro stages where local vendors set up shop. Whether it was art, clothing, accessories, food, or soap, there was something to catch your eye at every corner. My friend and I bought some super cool prints from a local artist who saved them for us the whole weekend!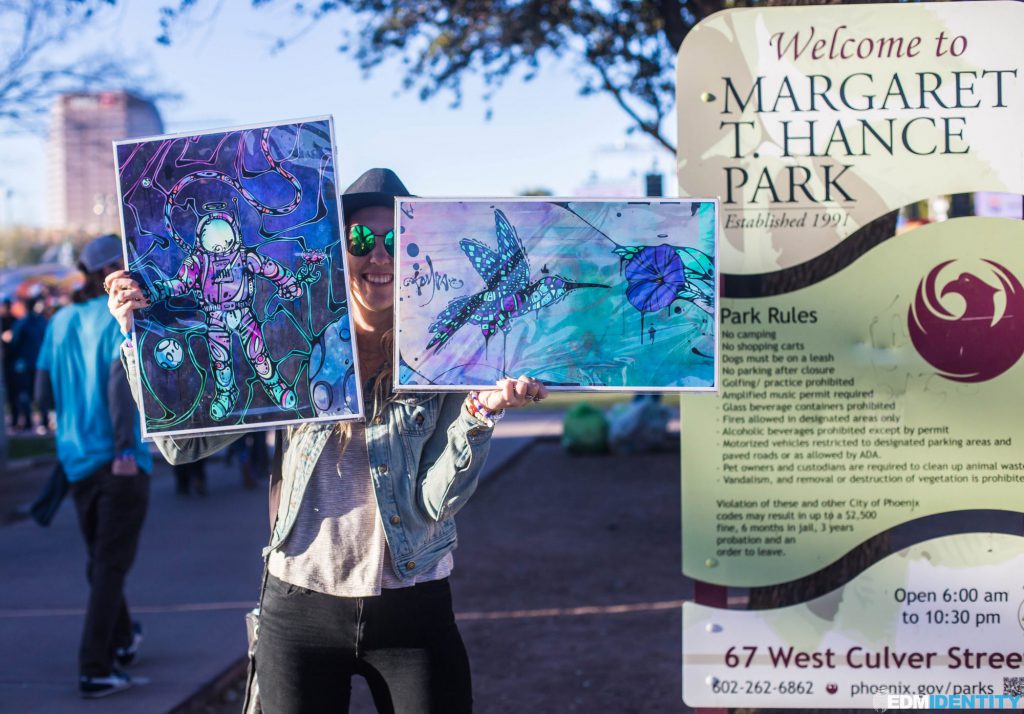 Music conflicts were nearly eliminated by way of staggered set times.
Between the two main stages, Rattlesnake and Saguaro, it was possible to see every set because there was no overlap. As one set ended at Rattlesnake the next would begin at Saguaro. It took no longer than 5 minutes to walk between stages and if you wanted a spot up front it was easy to make that happen.
I didn't make it to the Coyote stage until Sunday. There were just too many sick b2b sets between the Rattlesnake and Saguaro stages on Friday and Saturday. Friday was Cut Copy to Lemaitre to Nick Murphy to Mura Masa to Big Gigantic. Saturday was The Russ Liquid Test to Father John Misty to Washed Out to Gorgon City (live) to Jai Wolf to GRiZ.
Every set had live elements and blew me away! Not one "meh" set the whole weekend. The sound at each stage was dialed and although the overall production doesn't quite compare to that of CRSSD, or other similar events, M3F has distinguished itself in the Arizona festival scene.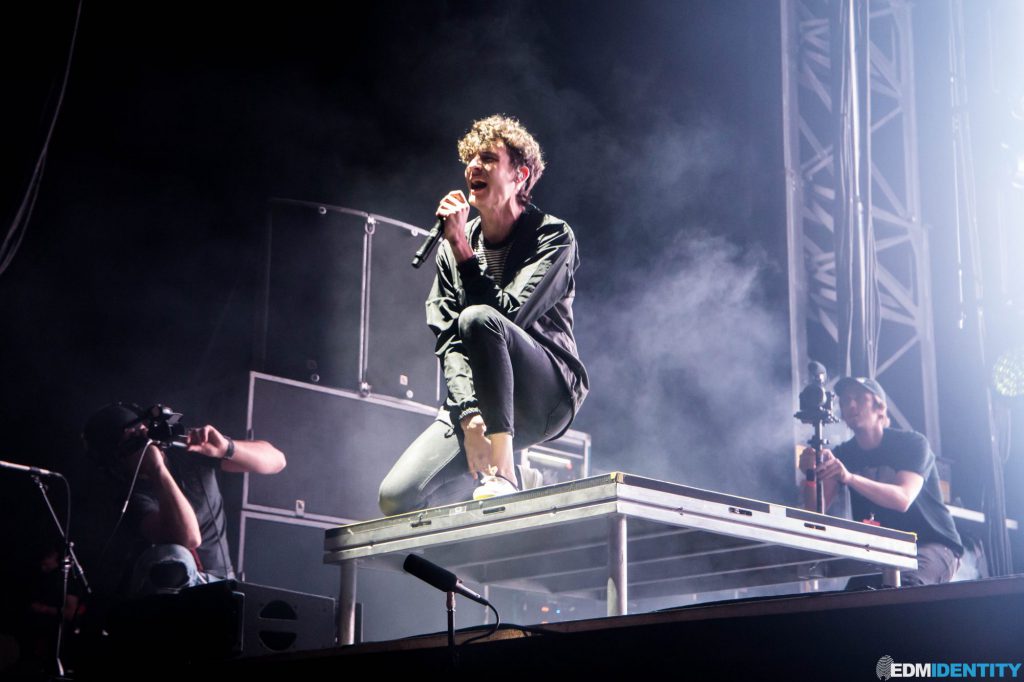 Lemaitre absolutely blew me away at M3F.
They were my top group to see and their set was high energy and extremely dancey. The Norwegian duo rocked the Saguaro stage on Friday with their indie electronic sound and brought the whole band with them. There were seven people on stage and each member was playing an instrument, singing, dancing, or all three.
At one point the keyboardist with orange glasses picked up a guitar, assumed center stage and announced he was going to play the sickest guitar solo ever. Then he did. He shredded for a good minute or two and left everyone wide-eyed before the set transitioned back into a heavy electro dance party. Lemaitre truly redefines what a live electronic show can and should be like.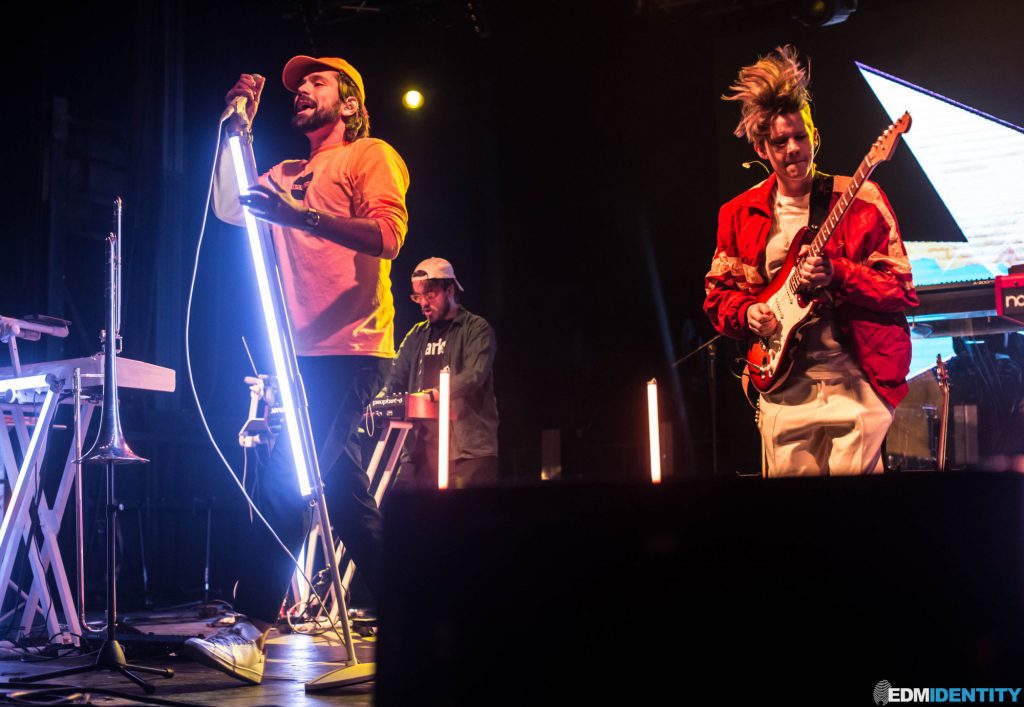 It is safe to say that M3F has become my favorite music festival in Arizona.
I haven't been to every festival in Arizona, but I have been to Phoenix Lights, Bassrush, and Goldrush. I feel confident saying McDowell Mountain Music Festival will remain my favorite for a number of reasons, but mainly for their musical lineup which is always diverse and full of great artists.
Friday and Saturday were electronic heavy with GRiZ, Big Gigantic, Gorgon City, and Jai Wolf which attracted the younger more vivacious, ravey crowd. Sunday was more rock and jam bands with The Revivalists, O.A.R., The Motet, Lucky Chops and Anderson East. There was no one under 20 to be found unless they were with family on Sunday.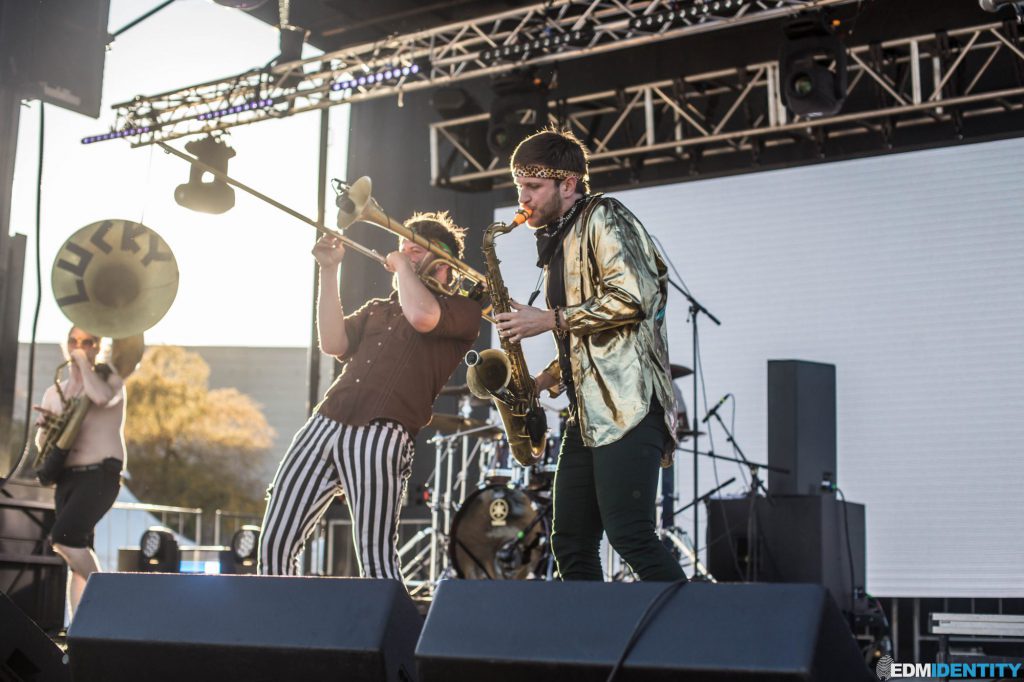 For 15 years M3F has held it down in Arizona, and I'm hoping that continues well into the future.
M3F is a charity event that hosts some of the biggest names in the music industry and has curated an experience, unlike any other Arizona event I have attended. This was my first year attending the festival, but it won't be my last. Until next time M3F. Thanks for the memories.
---
Connect with McDowell Mountain Music Festival on Social Media: