For the fourth consecutive year, I returned to South Lake Tahoe to celebrate the new year at SnowGlobe 2017.
---
SnowGlobe 2017 made its return to the Lake Tahoe Community College Campus during the weekend of December 29-31. The lineup had tons of great music over three stages with headliners including Dillon Francis, Porter Robinson (DJ set), Travis Scott, and Zedd. The supporting artist list was also stacked with talent including Khalid, Brasstracks, San Holo, and Luca Lush among many others. Needless to say, I was excited to reunite with the Glerb fam and get the weekend underway.
It was a long drive from San Diego, but it felt like home as soon as we arrived.
We stayed in a cabin that was a ten-minute walk from the entrance, and it's the only way to lodge for SnowGlobe. Our morning alarms were the event sound checks and the back door opened to the street that led to the festival. There may not have been any snow this year, but the trees were vibrant and mountains picturesque. I was bummed about the lack of snow at first, but once I got in the festival and heard the music, I completely forgot about it.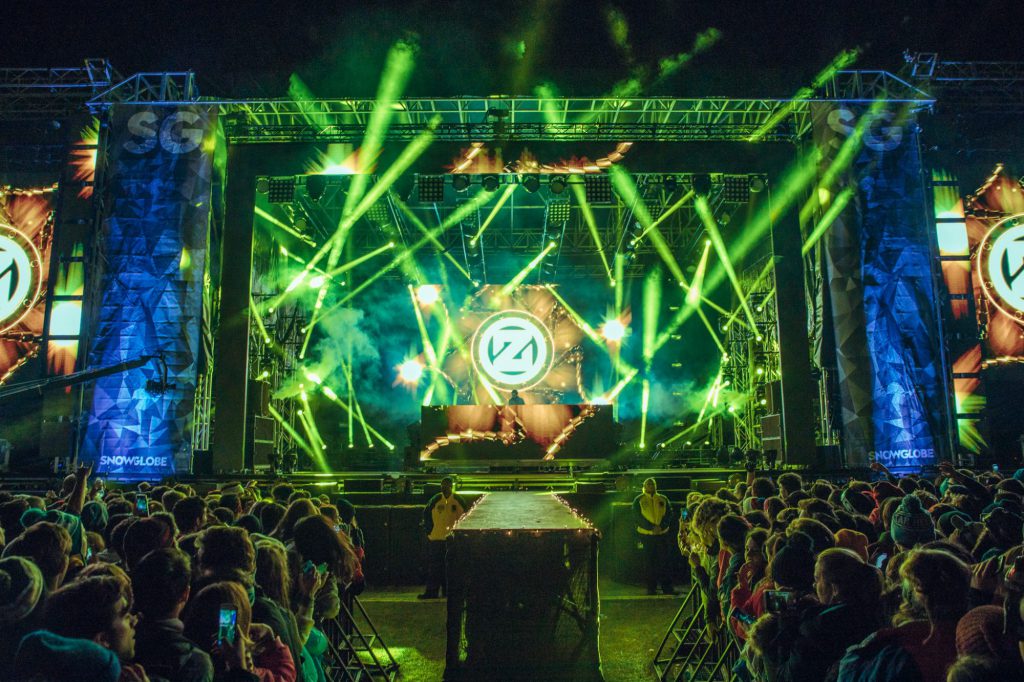 There were a lot of great performances over the weekend, but my favorite was Madeon.
French DJ/producer Madeon is one of my top artists to see and he did not disappoint. He played a high energy set filled with tracks from his debut album Adventure and closed with his acclaimed collaboration with Porter Robinson, "Shelter". It was the perfect way to end Saturday, especially since we saw Porter, Dillon Francis, and K?d earlier that day.
I rang in the new year at the main stage of SnowGlobe 2017 with Alison Wonderland before finishing the night with Jai Wolf at the Sierra. I wasn't particularly excited about Alison having the countdown slot, but she spun a killer set and had the best fireworks of the weekend.
Jai Wolf's set was everything I thought it would be and more. His happy and melodic sound was exactly what my ears needed to hear to finish out the festival. The Kasbo remix of Jai Wolf's "Indian Summer" will forever remind me of SnowGlobe 2017 and smiling ear to ear with thousands of other music lovers.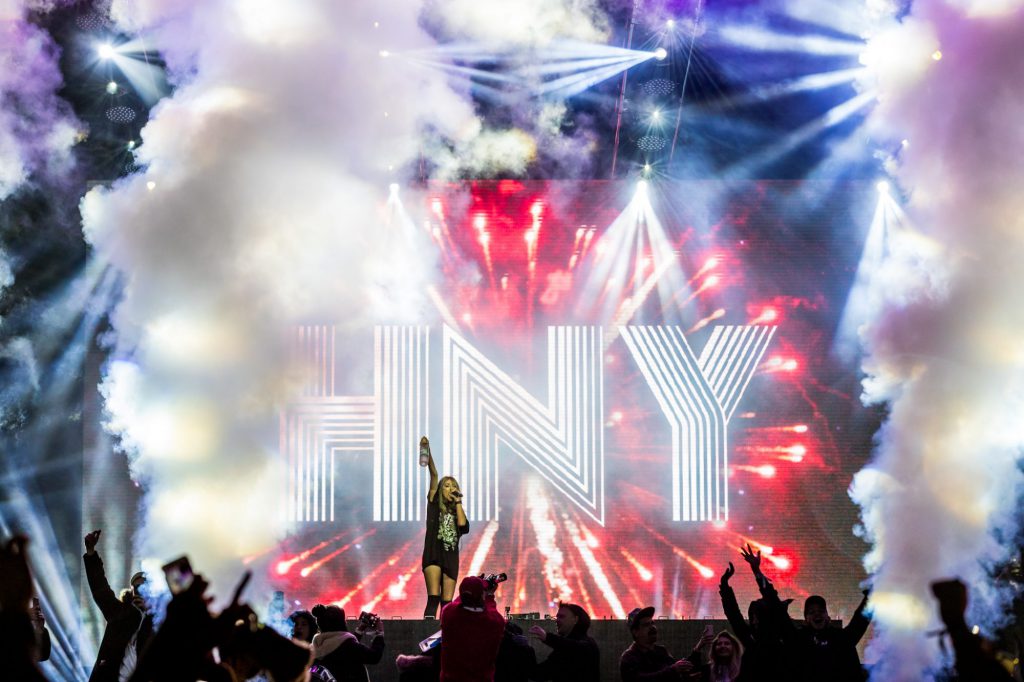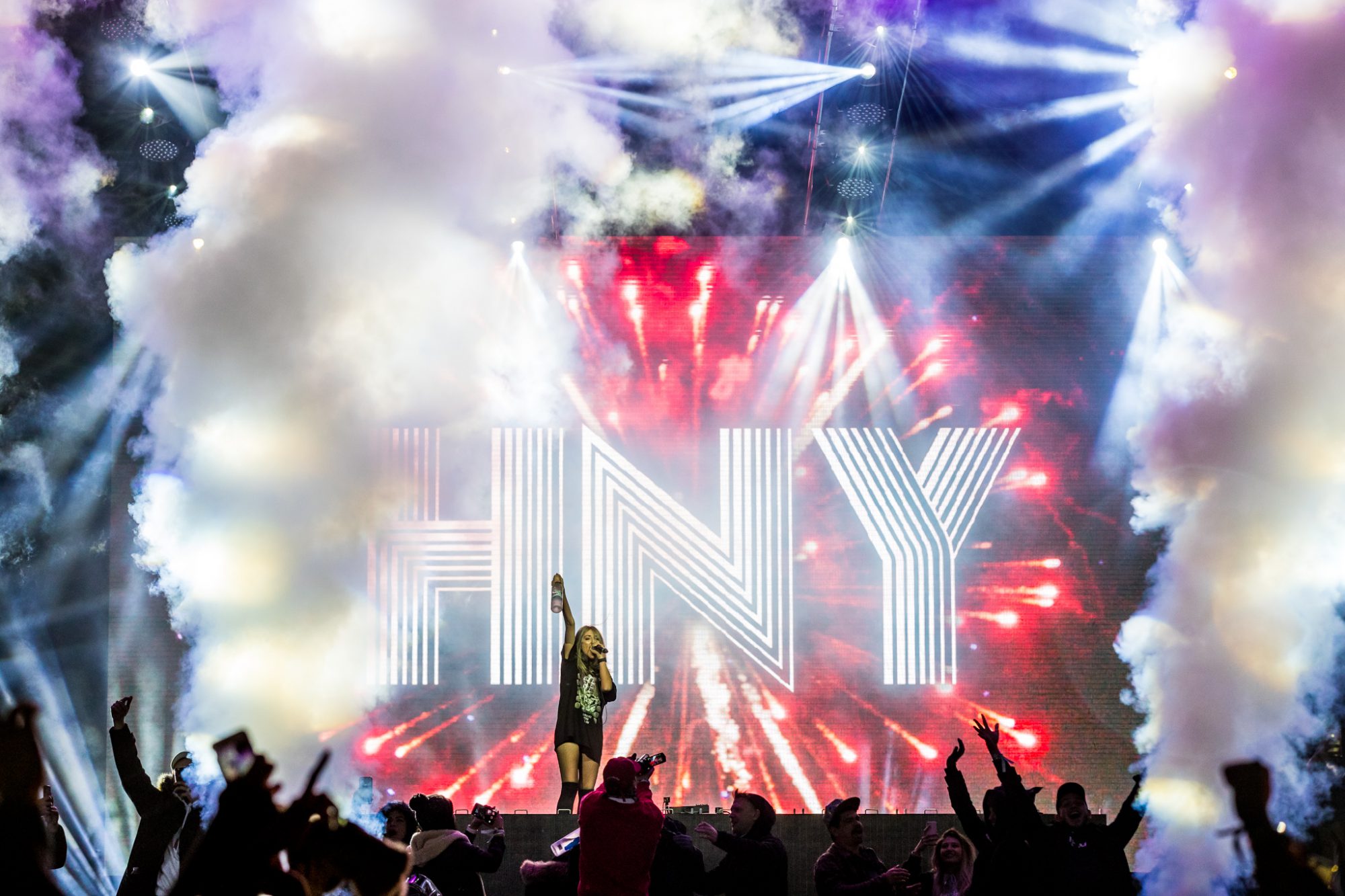 Music isn't the only thing SnowGlobe knows how to do.
There was a big air ramp next to the main stage where snowboarders and other athletes would bust out tricks and stunts in between sets. It made the wait between sets fun and exciting because the athletes would always go big. SnowGlobe also partnered with Pacifico this year and provided a number of refreshing drinks to many thirsty attendees throughout the weekend.
The art installation was also a spectacle. It would take a lot to top Taylor Harrison's piece from last year, but "The ZOA" was a great aesthetic in this year's venue. A giant spinning jack by day and a pulsating aura of light by night, the Chroma Forms' art installation was a hit among the crowd. It was nearly impossible to walk by and not stop to gaze at the colors emanating from the structure.
Art adds a whole new layer and feel to the festival experience. I'm happy SnowGlobe continues to feature beautiful structures, and I hope they host more than one next year!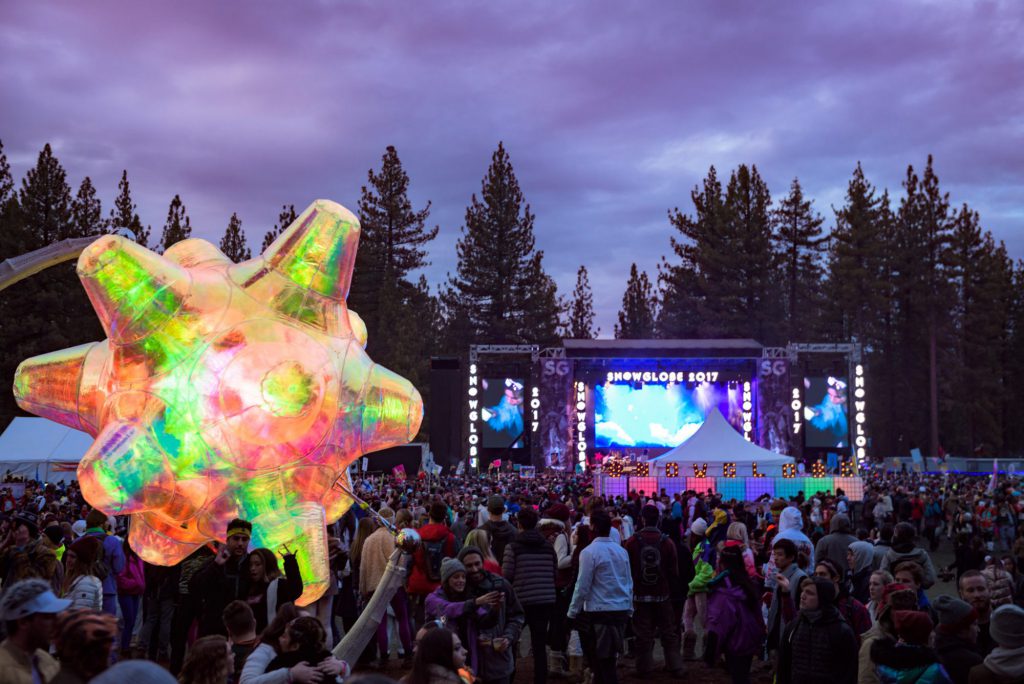 If you've never been to SnowGlobe I highly recommend giving it a go.
You don't get much better than celebrating the new year with friends and family in a beautiful place like Tahoe. Not to mention the lineups usually have a good mix of electronic, hip-hop, and live performances, so there is a little something for every taste. I do wish the festival organizers would book new artists instead of recycling past lineups though.
Three of the four top-billed artists played SnowGlobe within the last three years (Porter, Dillon, and Zedd), and there were a number of repeats in the supporting artist list. I enjoyed every set I saw this year, but it would be refreshing to see more obscure up and coming names on the lineup rather than SnowGlobe veterans.
It would also be nice to see the venue continue to grow and adapt. Last year they expanded the grounds and switched up the stage layout and designs. This year, it remained nearly identical besides a few minor changes. The most impacting change was the Sierra VIP area relocating to the back instead of being on the Igloo side.
I can't wait to see what surprises SnowGlobe has in store for 2018. It's a one of a kind way to celebrate the New Year, and I can't wait to go back!
---
Connect With SnowGlobe on Social Media: