TWO OWLS sat down to chat with us about their recap of this year, the goals that they have set for next year, and more!
---
TWO OWLS is an LA-based music duo comprised of Andrew and Scotty. They have been around for a year or two and have had some very noticeable releases on Buygore, DIM MAK, Circus Records, and several other reputable labels. Furthermore, they have been lighting up Insomniac stages at events such as Nocturnal Wonderland and Escape: Psycho Circus.
They aren't afraid to take risks in their music and release tunes that they feel need to be released. In the past, they released a few tunes under the name NIGHTOWLS. However, as they got bigger, the more people began confusing them with Insomniac's NightOwl radio. Thus, they underwent a heavy rebranding and emerged as TWO OWLS.
The result was not only a brand new name but also a brand new logo as well as a new sense of identity for these two young producers. TWO OWLS took the time to chat with us and shed some light on their new signing to Circus Records, moving away from the Bass House genre, and what their highlights were in 2017.
Stream TWO OWLS – Dying Young on SoundCloud:
---
Taking the stage at Nocturnal Wonderland and Escape: Psycho Circus helped solidify your arrival in the festival scene this fall. What were the feelings leading up to those sets and did you feel they were a shifting point in your careers?
Scotty: Yeah, shout out to the Insomniac team and Pasquale working hard on pushing the boundaries in the dance music community with these music festivals. We ended off 2017 strong by playing mainstage at Nocturnal Wonderland in September and Escape during Halloween weekend.
We are ending the year playing mainstage at Countdown which is Insomniac's NYE festival. Playing these events really was a true affirmation to us. It was our opportunity to persuade the crowd that what we are doing is true. However, with that being said we definitely have a lot more to accomplish on our journey to the top.
Andrew: First off, I am really grateful for these opportunities that have been presented in front of us, and I really hope these performances solidified our arrival in the festival scene but I'm not quite convinced yet. I definitely feel as if this whole year has been a shifting point. This year was spent really figuring out who we're going to be as a duo moving forward, so on and so forth.
Your track "Sacrifice" is a collaboration with AWAL that recently dropped on Circus Records. How did that relationship come about and what has it been like working with that legendary label?
S: Yeah, we started that song back in January 2017. We then opened the project file back up sometime in July when Andrew and I were performing at Trap Fest in Phoenix. However, we didn't 100% finish the song until September.
A:  Landing a track on Circus has always been a goal of mine. Flux Pavilion, Cookie Monsta and Circus Records were all staples for me coming up in dance music as a dubstep fan. Working with Alex (AWAL) was great and a painless collab. We've been friends for a long while and have been sitting on this record for what seems like forever now. I'm glad to get it out on such a prestigious label.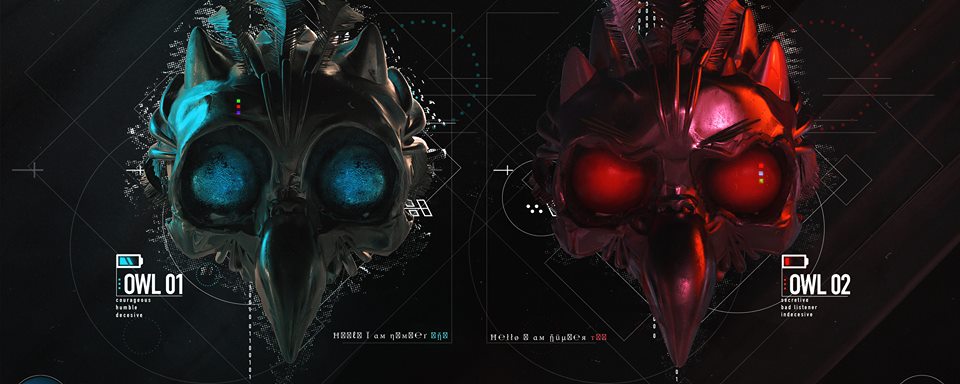 Those who have been following you for quite some time will know that you rebranded from NIGHTOWLS to TWO OWLS. What were the deciding factors behind the rebranding?
S: I really do love the name NIGHTOWLS. It's really an ode to the dance music community itself. Insomniac and Pasquale have been using the Night Owl since before Andrew and I even started this project. I actually ran into Pasquale the other day at Escape and he was really grateful that we were willing to work with Insomniac. I told him that we are grateful that Insomniac is down to support us.
We launched TWO OWLS back in April of 2017 so we are technically not even a year old. It was the start of rebranding ourselves as a new and better version of us and one in which we take care of ourselves before taking care of other things, which we were doing a lot.
Luckily, our fans were able to join us in the transition. In fact, we learned that our fans weren't really fans of our name as much as they were fans of the music we were putting out. It apparently proved to us that our brand and the optimism that comes with it was really working.
A: Well first off it was not by choice, haha. We had some conflicts with Insomniac and knew it was going to be an issue moving forward. They reached out and we came to common ground on the issue. There's a whole article about it on their website.
Many of your earlier productions were in the Bass House genre but since then it has evolved into tracks that incorporate more melodic elements. Has there been any change in reaction from fans that have followed you from the start of your careers?
S: We really came up in the scene by riding this new genre of music called bass house. This wave of bass house was hella fun at the time, but low-key, sometime during the highest point of the bass house hype I was already sort of over the sound and producing it. It no longer had that "wow" factor to me. Plus, we never wanted to be pigeonholed into any one specific genre of music. Everyone was eating up bass house but we were ready to move on to new avenues of music.
An artist has to be able to pivot – especially when you're a brand new artist producing a brand new genre of music. The possibilities that you may be dead when/if that genre dies is extremely likely because you can't even advertise your product because there is no lexicon for it. How do you release music to people that don't even know you or the genre of music you're making exists?
Often times the case is that the first artist in a brand new field dies for sure. You need to have ten artists out there advertising and producing it before anyone can be successful. That is why the creative artist, in the early stages of their career, have to be able to pivot. That's what we did. What that means is that if our first idea doesn't work, because it doesn't fit the market for example, then we have to be able to generate another one on the fly. That's what we did. That's what we do. We are problem solvers.
A: At least for me personally, my music has grown with my capabilities. I have never had any intention of making music with a pigeonhole in mind and have always made multiple genres. As far as adding more melodic elements, I think it is where our sound has always wanted to be since the beginning, although we will forever try to keep it heavy and full of energy for the most part.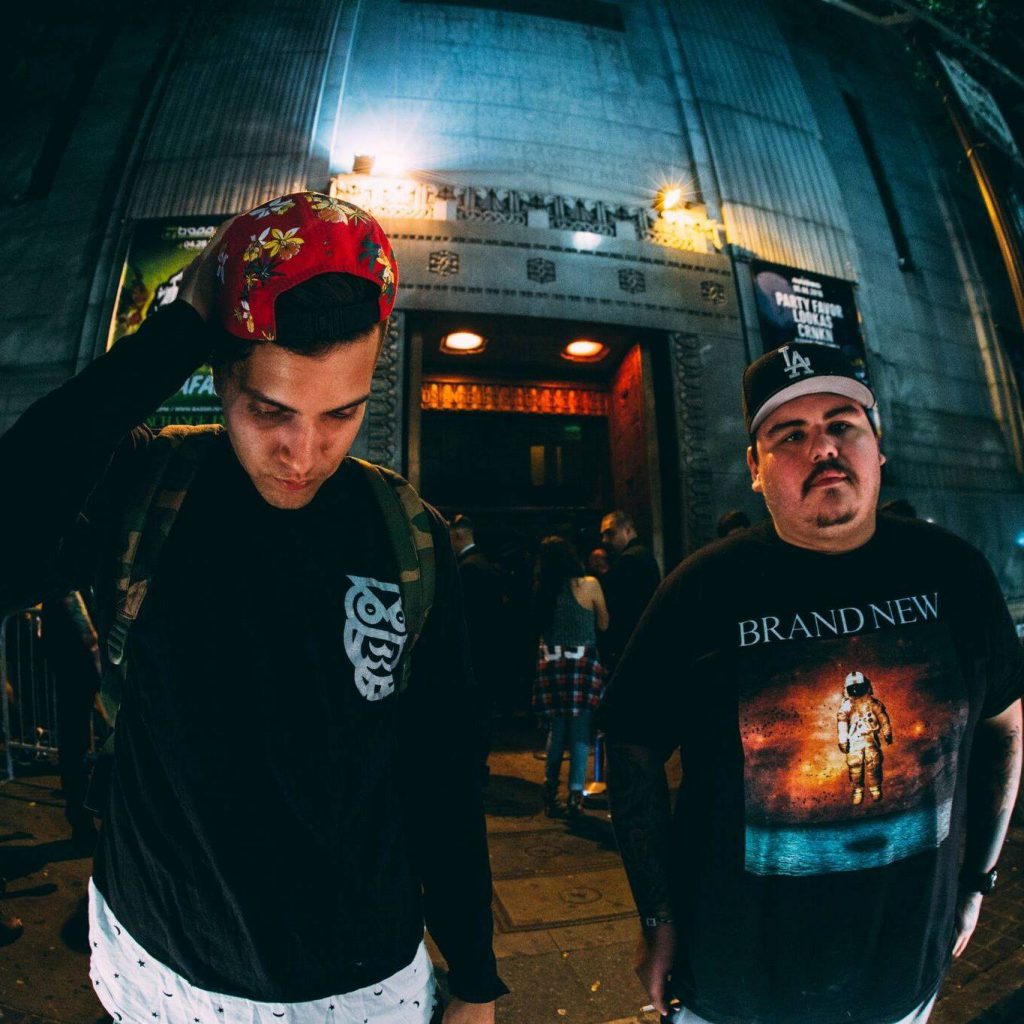 Featherweight Records is the name of your imprint. What can we expect from the label in 2018? Are there any artist additions or releases you can share with us?
S: Jimi Hendrix once said signing to a music label is equivalent to modern slavery. I'm summarizing but those are generally his words (not mine). With that being said, it is important to have the freedom to be able to release whatever we want via our own imprint as well as to own the rights to the music that we make and release.
A: Yeah, it's just a passion project for now that we wanted to use to pump out some releases for some of our tracks. We do have some big plans for it when the time is right.
As a duo that tours you both spend a ton of time together. Is there anything you guys do to bug each other while on the road?
S: Sometimes when Andrew falls asleep during long flights I place earbuds in his ears and play old reruns of Drake and Josh. Every time, he wakes up with some bizarre dream.
A: As of lately, we haven't been spending too much time on the road or together actually. People like to think just because you're in a duo you need to spend every waking second together but the fact is we're two adults that are trying to figure out adult life while maintaining our dream. We're definitely not two peas in a pod but I like to think of Scotty as the Yin to my Yang, haha.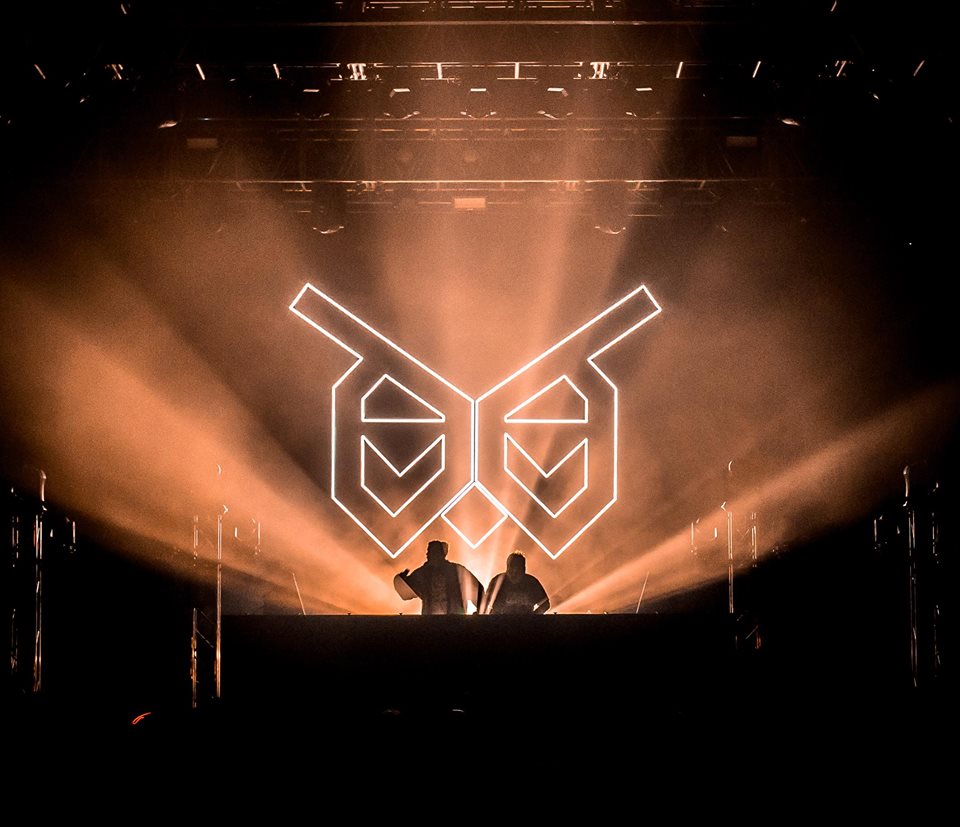 You'll be closing out the year at Insomniac's Countdown NYE. Do you have anything special in store for the set to end the year properly?
A: I'm gonna ask Scotty to marry me on-stage.
S: I'm gonna say yes.
Looking back at 2017, what is one moment that stands out as defining the year to each of you?
S: Probably pissing in a urinal right next to Tiesto or stealing Dillon Francis' Gerald piñata.
A: Honestly, rebranding really reset us more than people think. Yes, we're stepping on festival stages, but a lot of our club touring has slowed down because of it. Really looking forward to ending the year strong and putting out our best music and putting our best foot forward in 2018.
What are some personal goals you guys have for the new year? Do you have any resolutions for 2018?
S: Create something from nothing and being the best possible expression of myself.
A: I'm a workaholic. I tend to stress myself out and those around me over it as well. In 2018, I plan on not doing that as much… hopefully.
If you could only listen to three artists for the rest of your life, who would they be and why?
S: Jon Hopkins. Any edition of NOW That's What I Call Music and Jon Hopkins.
A: Blink-182, Post Malone, Kaskade.
Finally, what are two things that fans might not know about TWO OWLS?
S: We are both actually owls.
A: Hmm. I don't know. I'm pretty open. One thing may be that I still get nervous before I step on stage every time… like really bad anxiety, haha.
---
Follow TWO OWLS on Social Media:
Facebook | Twitter | Instagram | SoundCloud